Life Lately: How We Spent Summer 2019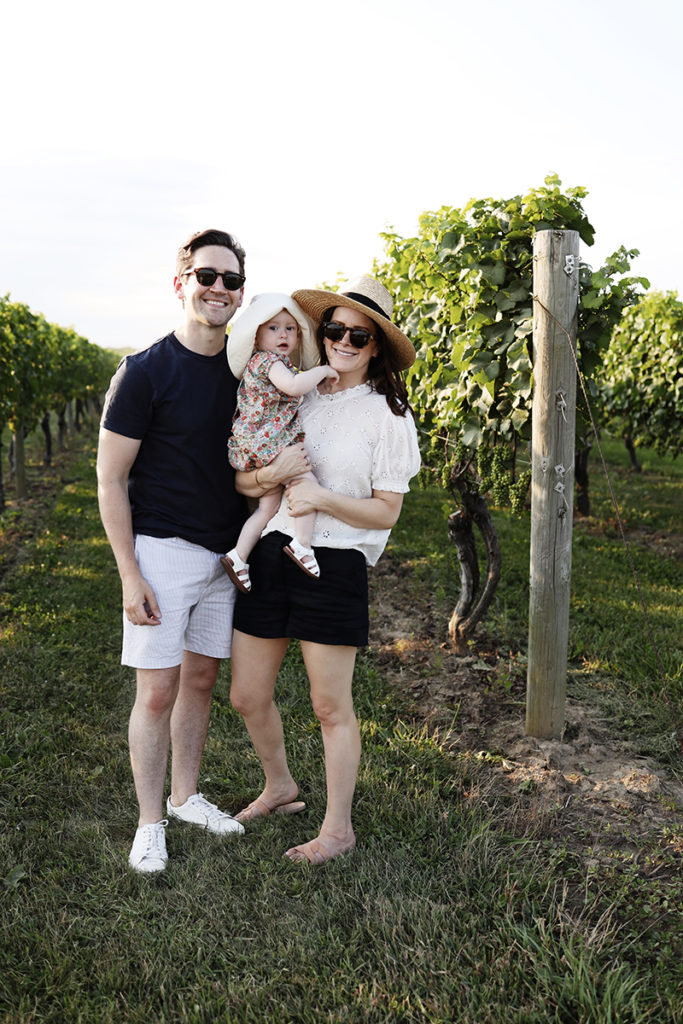 It's been a minute and I've only had 5 posts go up in the last 6 weeks. I have this long list of posts I want to work on and think about what I want to share all the time, but there really is so little time and energy outside of work and time with my family. So let's start with July. Margot Turned 1! We celebrated with a family weekend. Lunch downtown, an afternoon at the pool, a trip to the aquarium, and a family dinner at home. Trips to The Hamptons and Italy, a work trip, a few work events, house updates, time with friends, and of course, getting ready for the launch of Anecdote.
Life Lately: Summer 2019
House updates:
I am long overdue on a house update, but so much has been unfinished and kind of a mess. New shades are being installed in the sunroom, Margot's room, and the office next week, and I'm convinced that these and the fact that it's going to get cold here very soon will inspire me to finish these spaces.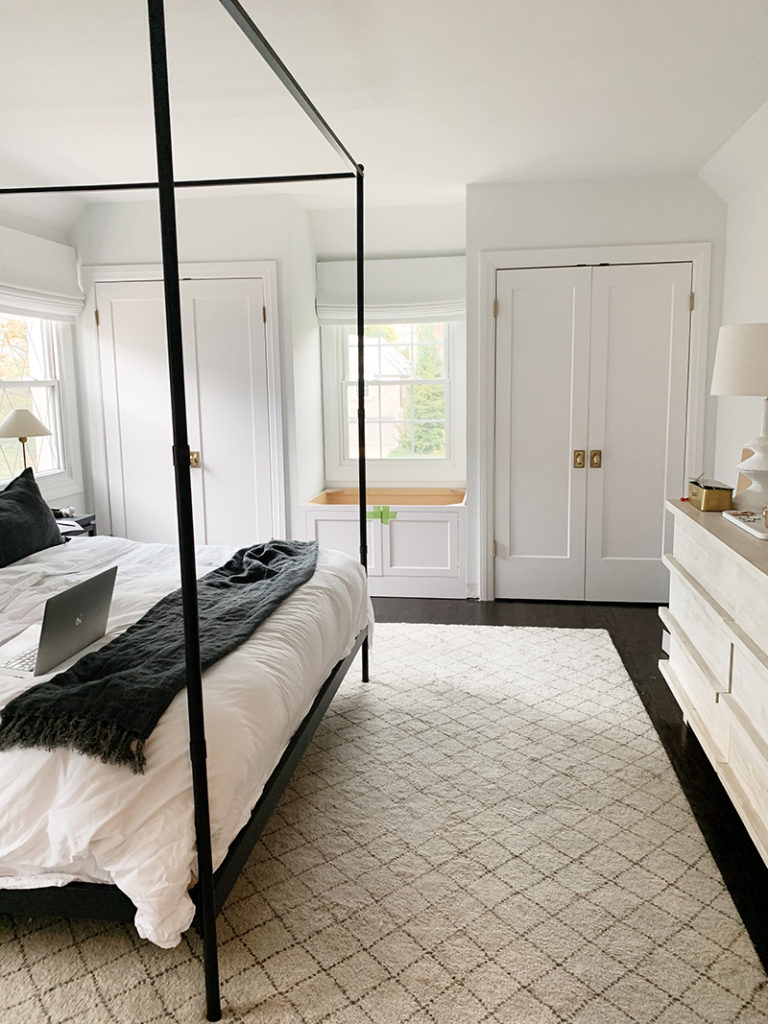 The bedroom and sunroom are coming together, and we're now redoing most of the living room with items from Anecdote to promote the new shop.
The playroom/family room half of the basement is done. You can see it here.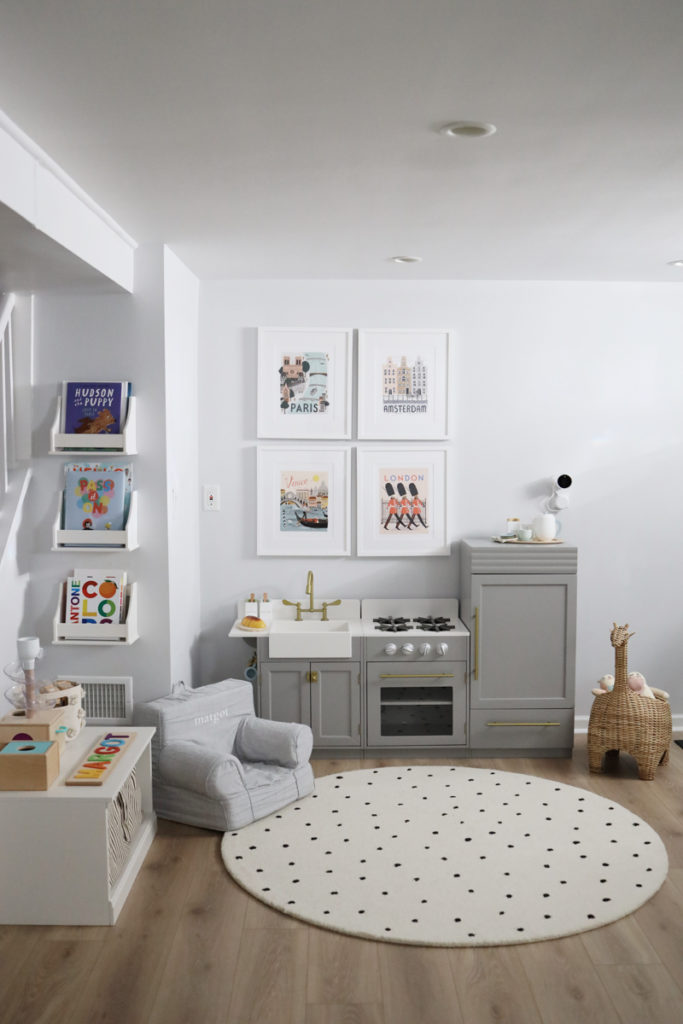 The other half of the basement (the laundry room/storage side) is a little gross. It's dirty, messy, and very disorganized, so we're going to repaint, replace the dirty old sink, and add a little drywall and some cheap cabinets to clean things up. I have a lot to sell and donate. It's so bad.
Our contractor took forever to finish our bathrooms and left Margot's bathroom shelves all torn up, so we just hired someone to come fix them and I'll be ready to shoot this week!
I finally chose wallpaper for Margot's room. Once her window treatments are up, the room will (finally) be ready to be photographed!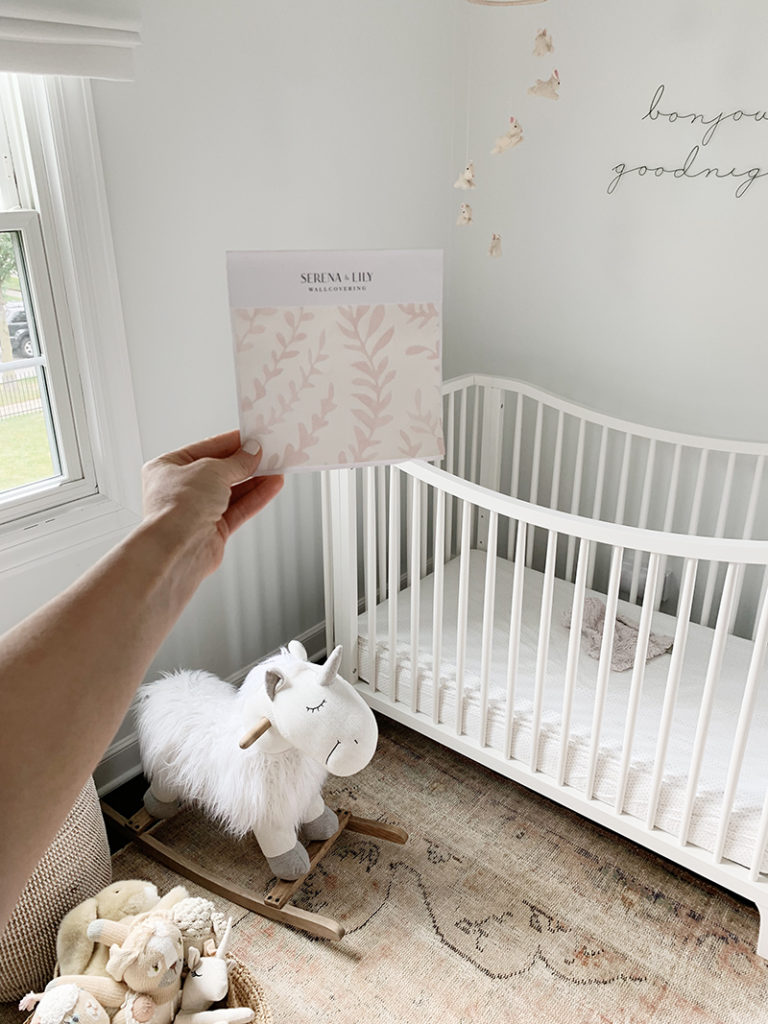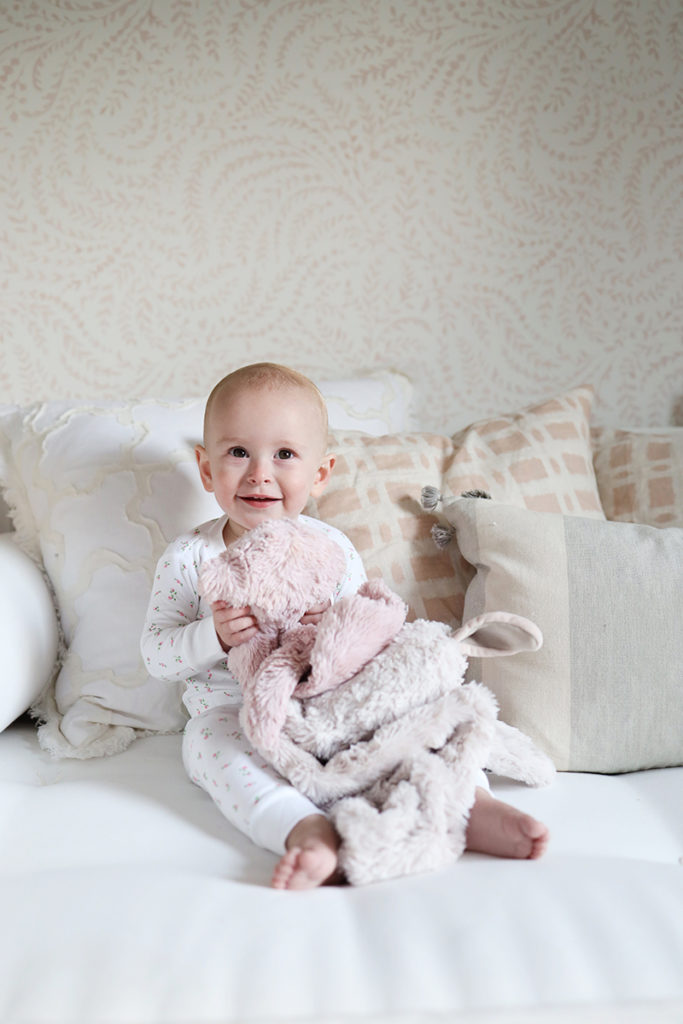 Margot:
My girl is 14 months! She's the sweetest and snuggliest little muffin. So smart and funny and a total mama's girl. Margot has so many new words – some clear and her own little shortened words we understand. Eating is getting better. Food isn't her thing, but she'll now eat half a banana, loves watermelon, Kite Hill dairy free ravioli with (dairy free) pesto, Lesser Evil paleo puffs, and apples (cut into sticks).
Apple: "ap ap ap"
Heart (my favorite word she says – it's so sweet)
Bottle, Buddy, ball, and balloon are al "ba" so that's always fun.
Aluh: "Alice" (when we point to her Alice in Wonderland art)
We get a "no no" whenever she says no
Egg
Light
Eva (our nanny's name)
And she just started using her little walker this week! I am so proud.
Work:
The Evergirl Media Group hired a new full-time graphic designer so our old graphic designer (who started out as an Editorial Assistant) could focus on something else over at TEG that we're all very excited about! We also held two big conferences: one in Atlanta and one in Chicago. You can hear me on the Chicago panel here. And I can't believe it's that time again, but we're already starting to gear up for our holiday gift guide.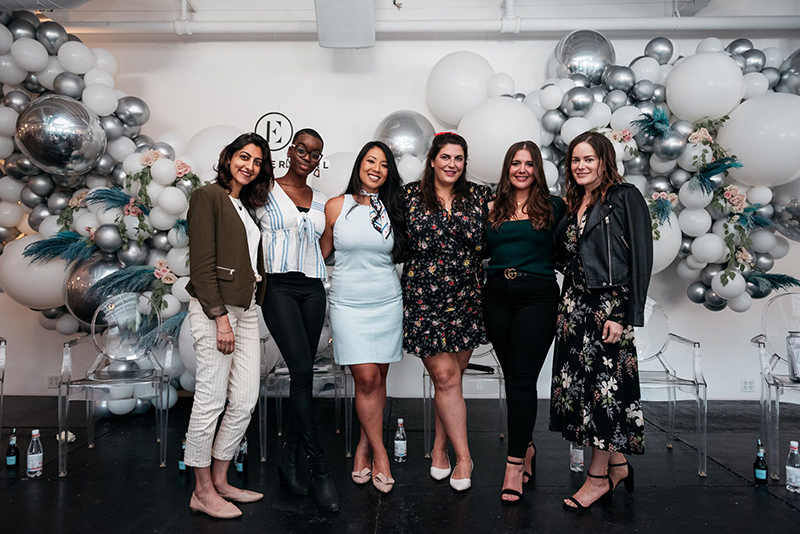 Photo by Iron and Honey for The Everygirl
I spoke at the Megaphone Summit in Arkansas (quick 24 hour work trip).
I promoted the opening of the new Lululemon store/studio in Lincoln Park.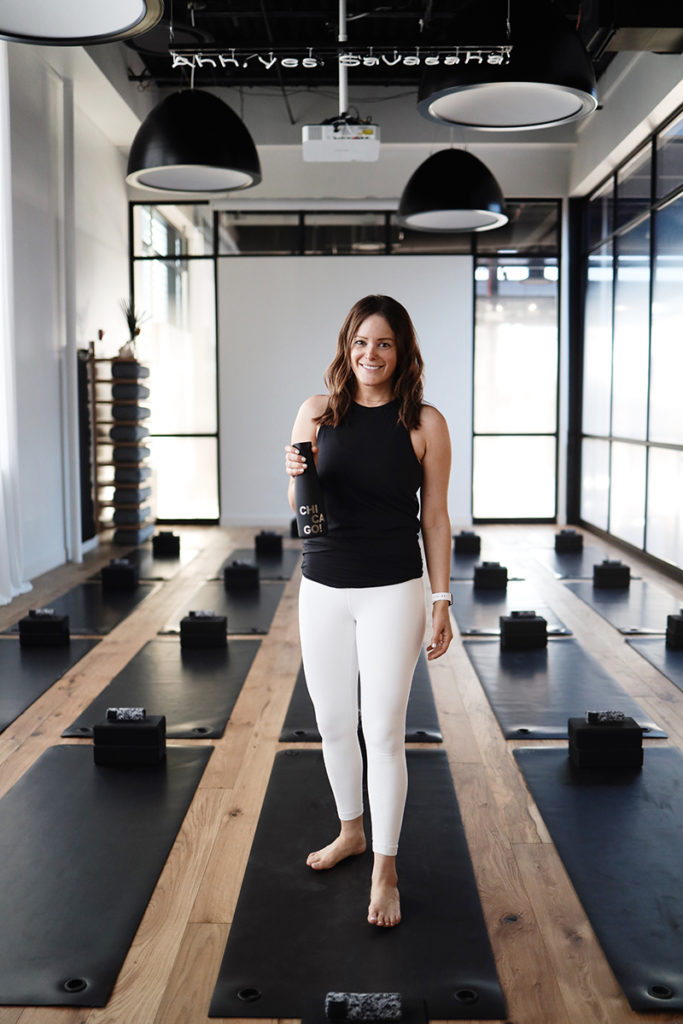 ICYMI: I announced the upcoming launch of Anecdote!
More on the launch, how it happened, and my involvement here. That launch made me think a lot about this post.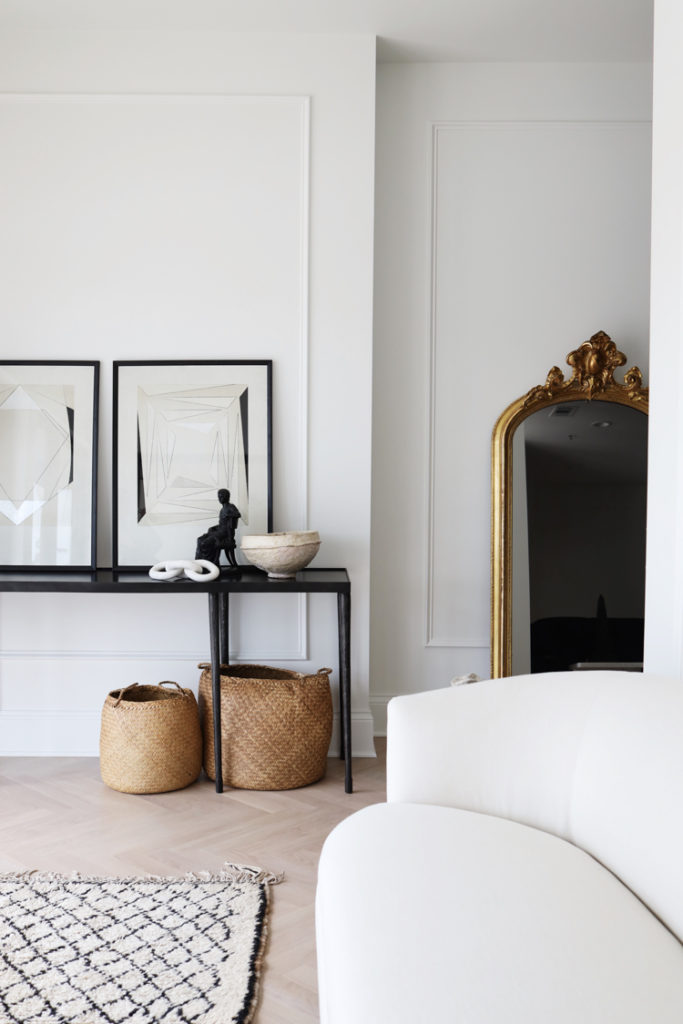 Summer and travel
Margot had a great summer. She visited The Hamptons and Puglia, Italy. I didn't make it to NY until my late 20s and didn't visit Europe until 31, so it's the best feeling to get to show my daughter the world. I do not take that for granted, and the fact that both trips were family trips makes it that much more special.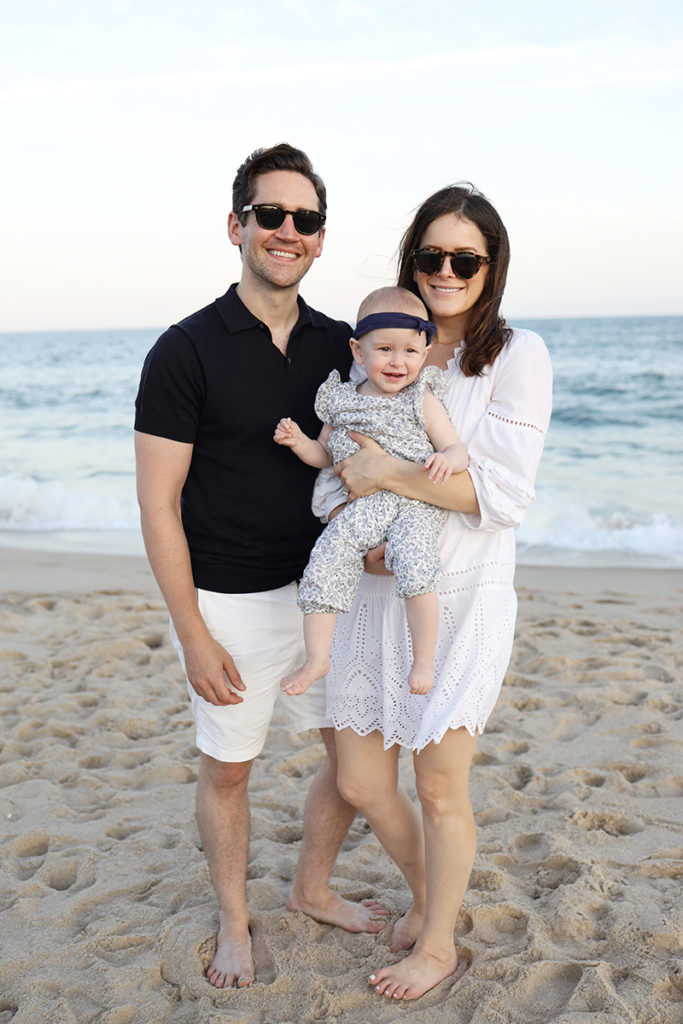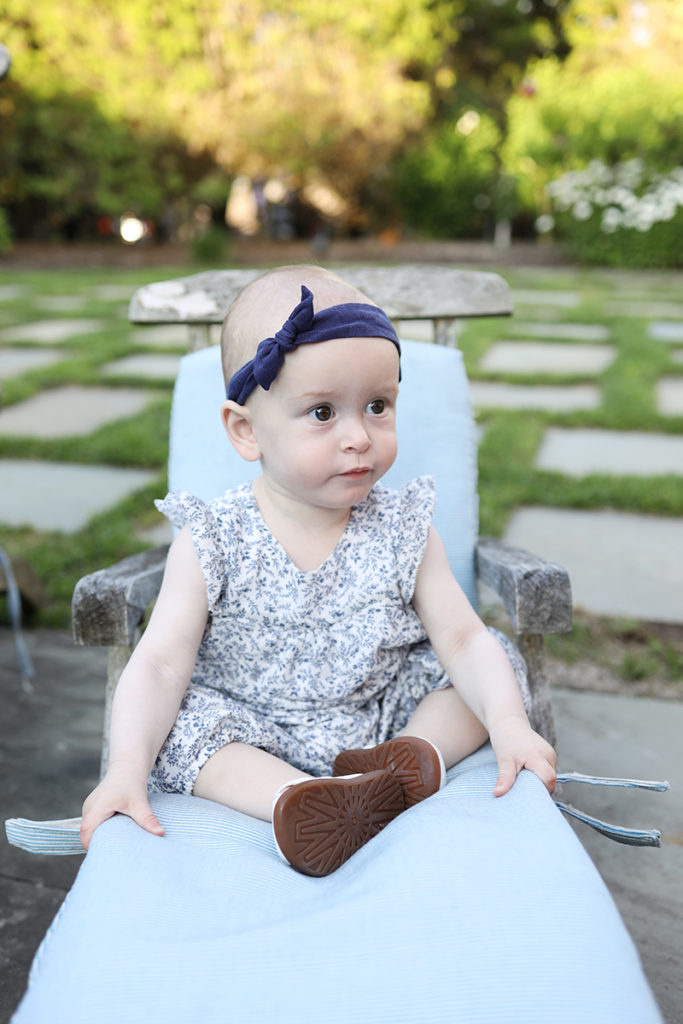 I was going to share my favorite Puglia photos in this post but I'm still committed to writing a blog post on the trip. I've gotten questions (mostly from friends) asking why I was so quiet on social during that trip and I had planned on posting more, but really wanted to check out. I did take some photos and captured some moments for our family, but didn't want to be on stories the whole time, especially with Margot.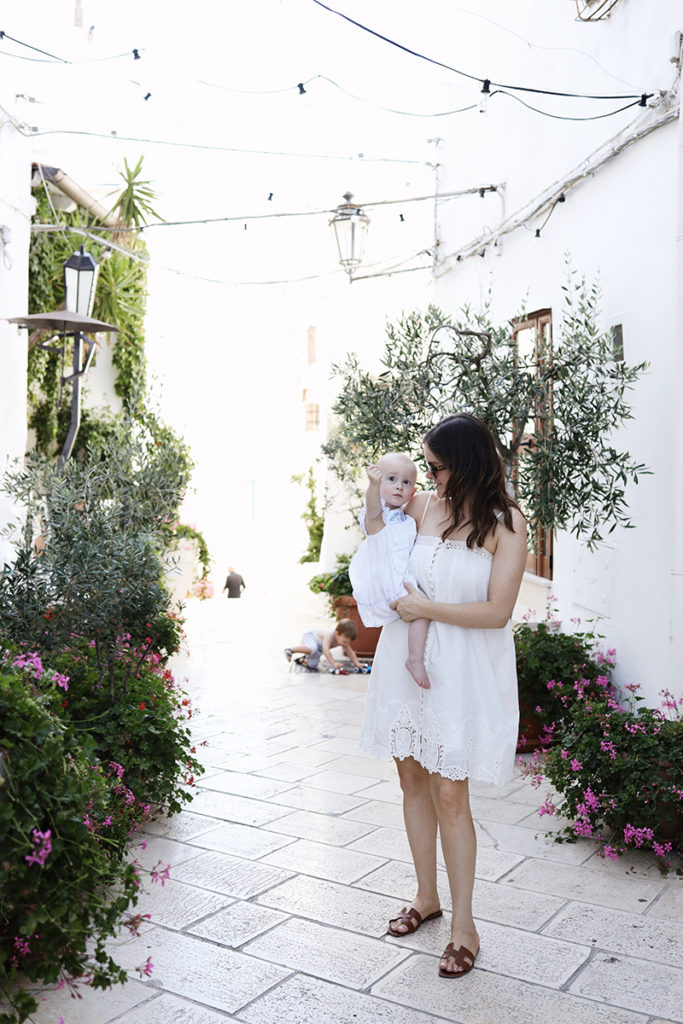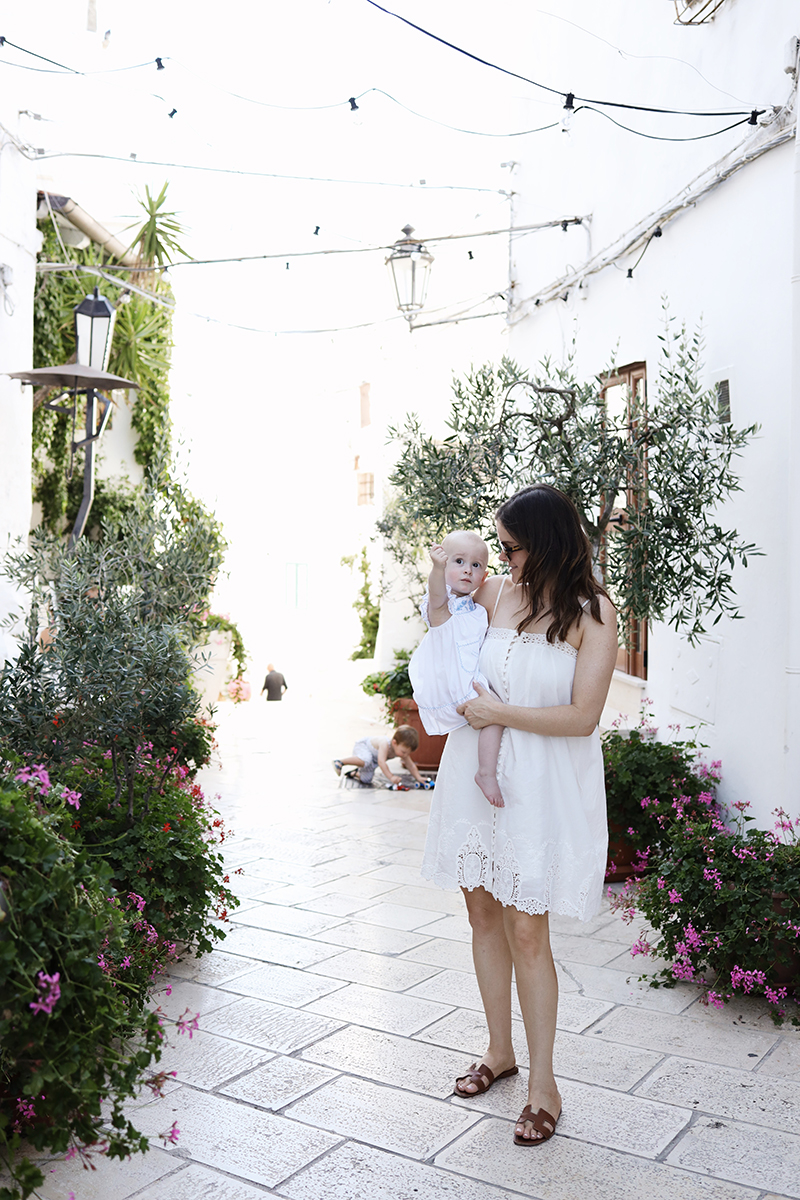 My girlfriends and I had dinner together at night, without husbands or kids, and it was just what we all needed. It had been so long since I've gone out with friends without Conor. Love spending time together as a couple, but that solo friend time is so important, so we're going to try and make that happen once a month. I even made it to the city for dinner with friends, too. It's not that I want to go out regularly because I really don't, but it's so important (for me) to stay connected to my friends, and to have that time with them. For the first time in a very long time, it feels like we're in a good little groove with everything.
Style
Still wearing my summer denim on repeat. I'm going to snag another pair of AGOLDE jeans for fall. They're a little stiff but that means they don't get too saggy and I love the high waist.
I haven't stopped wearing my Illesteva Leonard glasses since I got them just before our trip to NY.
My favorite summer clutch is on sale!
I ordered another pair of my favorite foldover sweats.
I tried these two dresses for the Reformation event and went with the first one, but I loved both, so thinking of going back for the one with yellow flowers, too. Should I get it?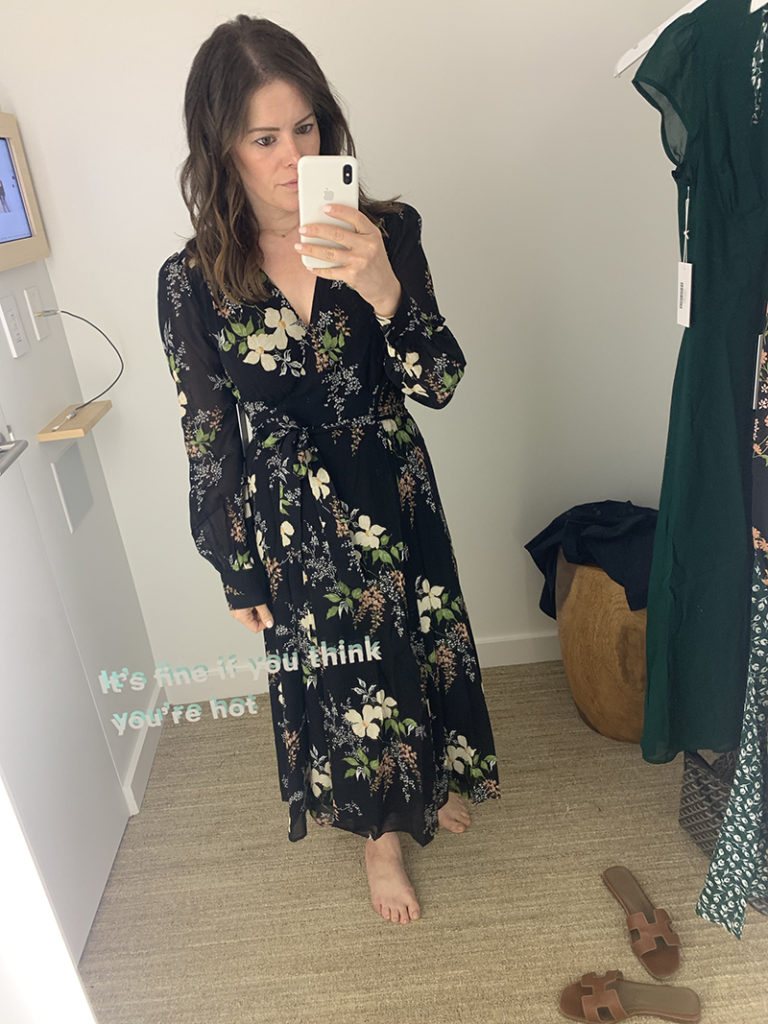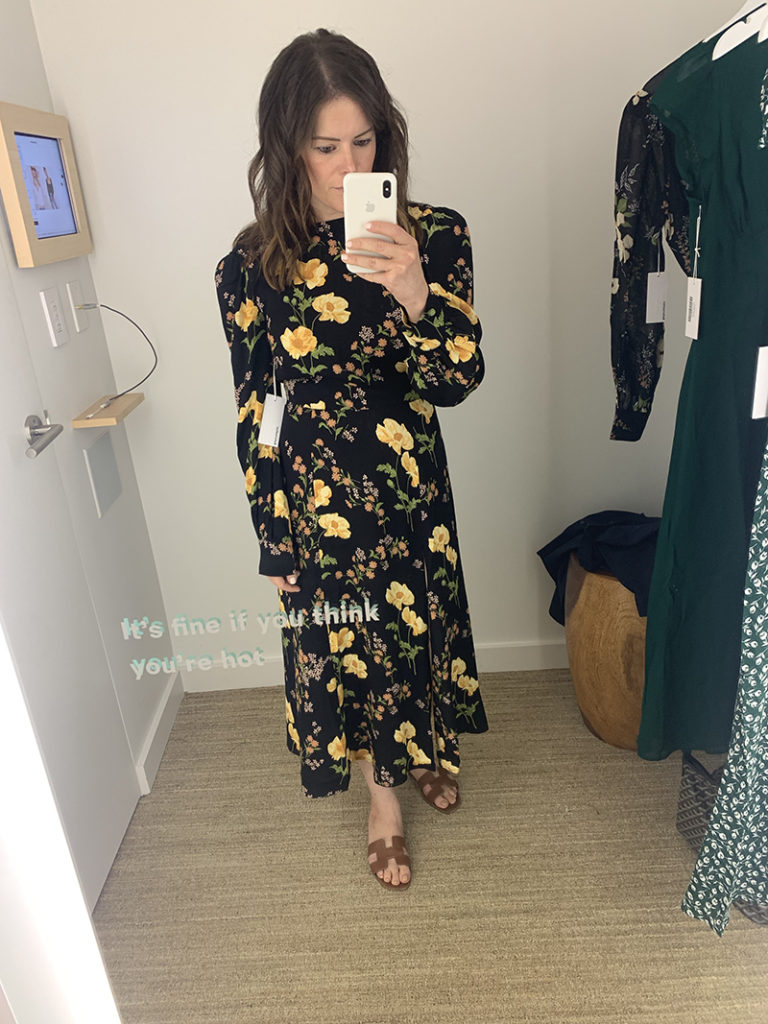 M. Gemi sent me these loafers and they feel like clouds. Excited for temps to drop so I can pair them with sweaters.