Keeping My Home Clean with a New Baby
There's always a constant struggle to keep your home clean and tidy, and that struggle becomes really real when a baby enters the picture. As much as you might not want to admit it, there are days when it feels impossible to stay on top of anything. Answering email, showering, …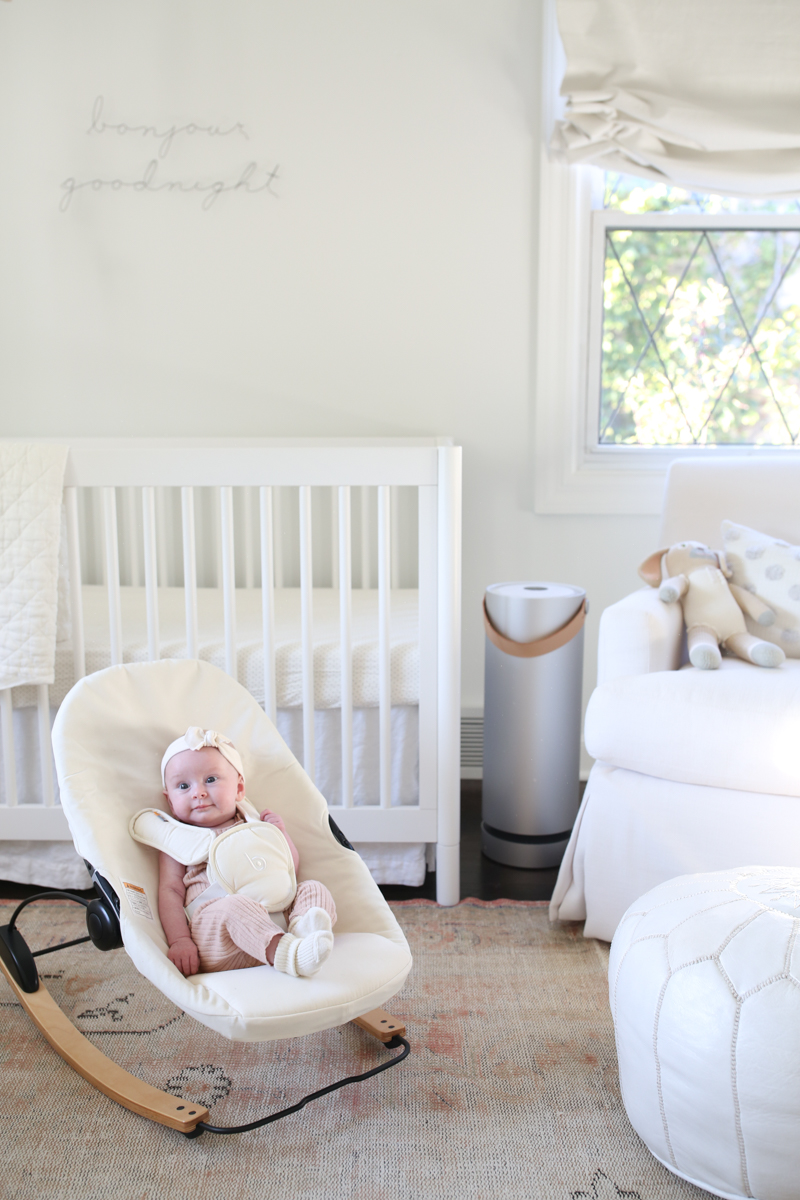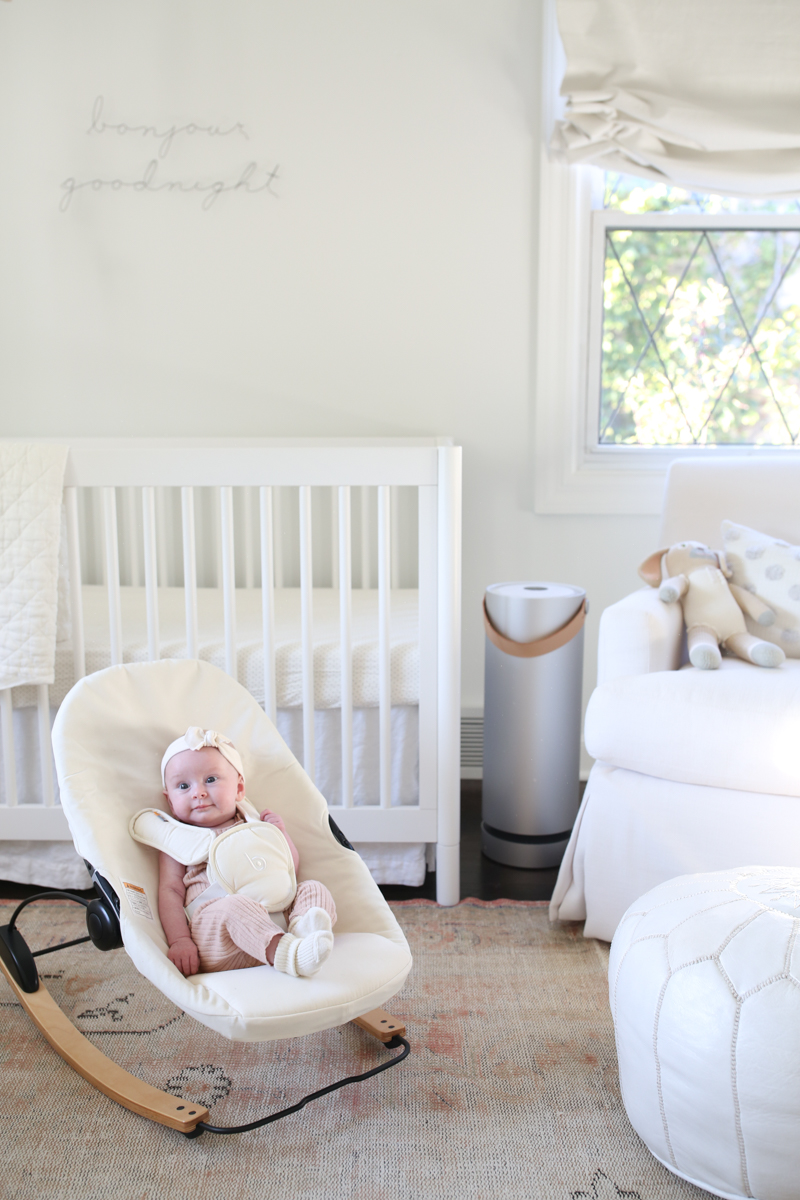 There's always a constant struggle to keep your home clean and tidy, and that struggle becomes really real when a baby enters the picture. As much as you might not want to admit it, there are days when it feels impossible to stay on top of anything. Answering email, showering, and eating can be hard enough, and cleaning just goes out the window.
Keeping My Home Clean with a New Baby
We went from a small 1 bedroom condo to a 3 bedroom, 2.5 bath house, and more space means more rooms to mess up. My once very organized home gets a lot messier than it used to and my standards have definitely changed, but I've finally figured out how to stay (mostly) on top of it.
I'm excited to partner with Molekule – a groundbreaking (not overshooting with the use of that word) air purifier – to talk about how I keep my home clean right down to the air we breathe. Everything I do can be done in about 10 minutes a day, and it's my recommendation to allow yourself that much time to tidy up before or after work, or during nap time. The biggest lesson I learned, which happened pretty naturally, was to adjust my expectations on what clean looks like and on what most things look like.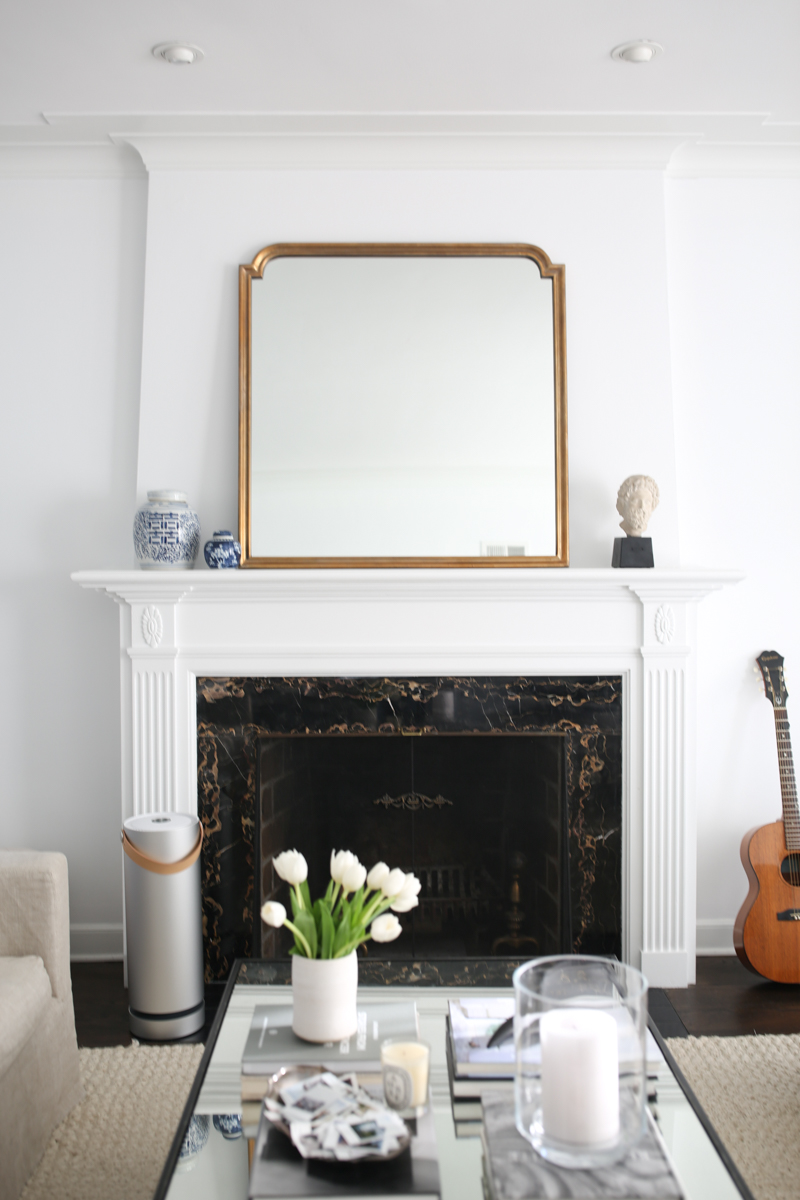 Figure Out What Matters Most
If you're feeling overwhelmed by piles of laundry, dishes, or general "stuff" all over your kitchen counters and dining table (or is that just me?) tackle the thing that bothers you the most. There's usually very little time to do anything with a new baby, and nap times seems to really fly by. Speed cleaning is a thing, and it will change your life. Figure out what room or area bothers your most, and then figure out what bothers you.
I like when there isn't stuff all over the table and countertops, so I pile all the clutter in one place, put it all away, and then quickly wipe down any surfaces that need it. This usually includes bottles, dishes, countertops, and floors. And it pretty much always includes laundry.
Breathe Cleaner Air
This is the one type of cleaning up that won't take any of your time. When it comes to having a clean home, I always take it back to that infamous Danny Tanner quote: "A clean room is a happy room." Cleaning regularly does help, but it won't do away with all the pet hair, dust, and pollutants in your home. And with a new baby (and winter coming) we're home…a lot. Invest in a good air purifier. Do your research!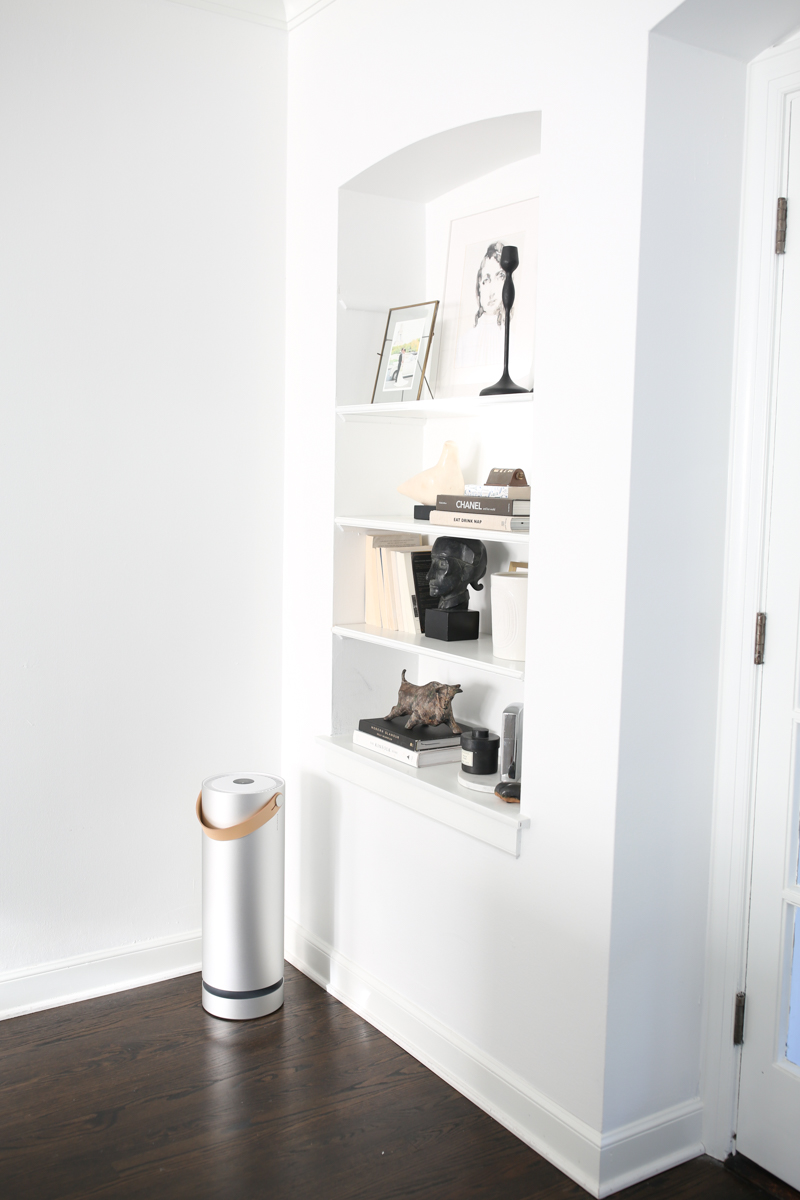 Keep Surfaces Clean and Tidy
Have a spot for your keys, sunglasses, tote/diaper bag, the stroller, toys, and dog stuff, too. It will save time when you're scrambling to get out the door (which you will be with a new baby) and will keep "stuff" from piling things on every surface of your home. I put my sunglasses and keys on a shelf by the entry, diaper bag in my entry closet, and toys in a basket. I swear it helps!
The Molekule helps with pet hair, but I recommend staying on top of wood floors with a microfiber cloth at least twice a week. It's so quick and easy, and really doesn't take very long. I also wipe my counters down any time we cook. It takes a few seconds and always makes the kitchen feel cleaner. To make cleaning the bathroom easier, try keeping cleansing wipes or spray and a rag under the sink.
Make Your Bed Every Day
There are some days that I let this one go, but I swear by making your bed first thing every morning. A made bed will make an otherwise messy room look clean, and it's just a nice, productive way to start the day. Man, I sound old, but in all seriousness, I've always made my bed first thing in the morning.
Do Less Laundry
I know that doesn't make any sense, but work with me. Baby laundry is like…whoa. I'm not suggesting you let laundry take over your house, but until a week or two ago, we only had enough bibs and burp cloths to get through a day or two. I ordered 18 more bibs before leaving for LA (literally 18) and can't tell you how much easier it is not having to do laundry every other day. I've been able to do 2 loads a week instead of 4, which saves tons of time.
Have an extra set of sheets and towels for you and baby, too. I can't tell you how many times we've had to change our sheets because Margot spit up, or the dogs got their dirty paws on the bed. every other day (or every day in some cases). But making sure I wash her clothes and actually put them away helps me feel a lot more organized.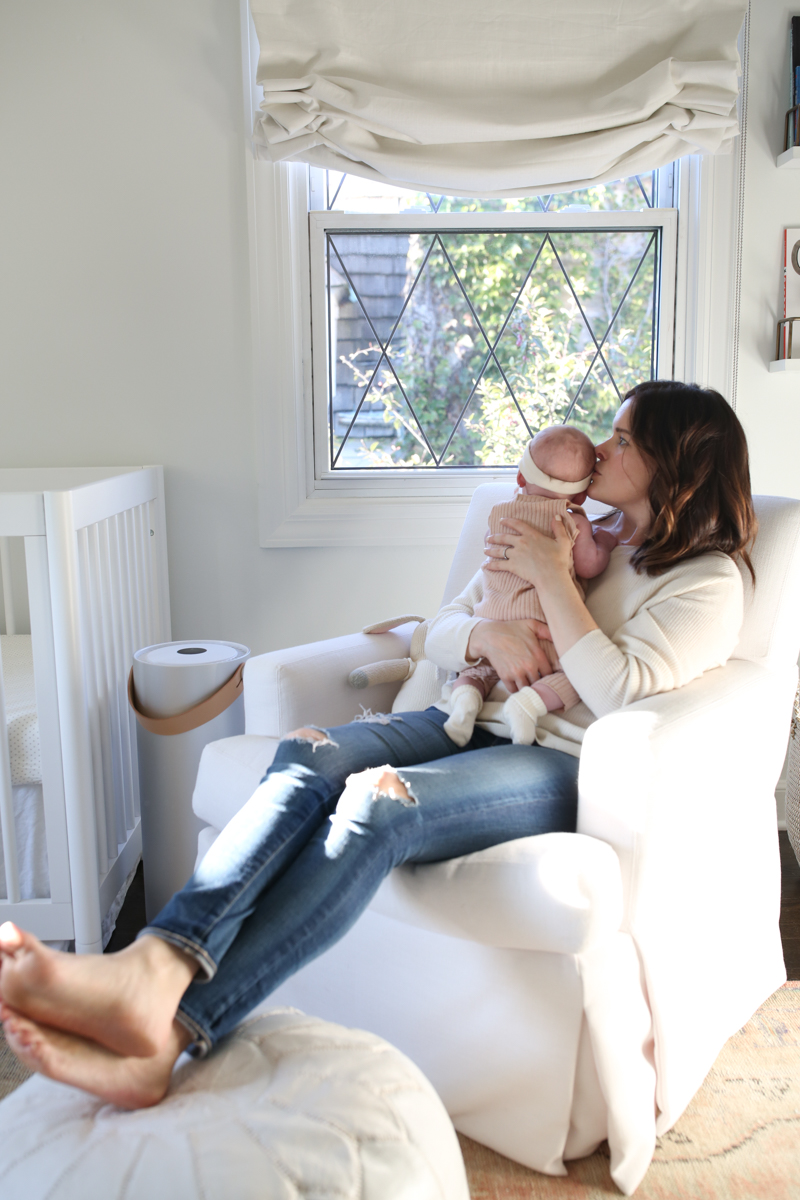 Do you have any tips for keeping your home organized? Leave them in the comments below!
Thank you to Molekule for sponsoring this post. All opinions are my own.