July Desktop Backgrounds
I had this plan to slow down this summer. To work a little less, get outside more, and to make up for what we missed the last two summers. In a former life, I would have worked full-time, so stressed out, feeling like I couldn't sign off while trying to …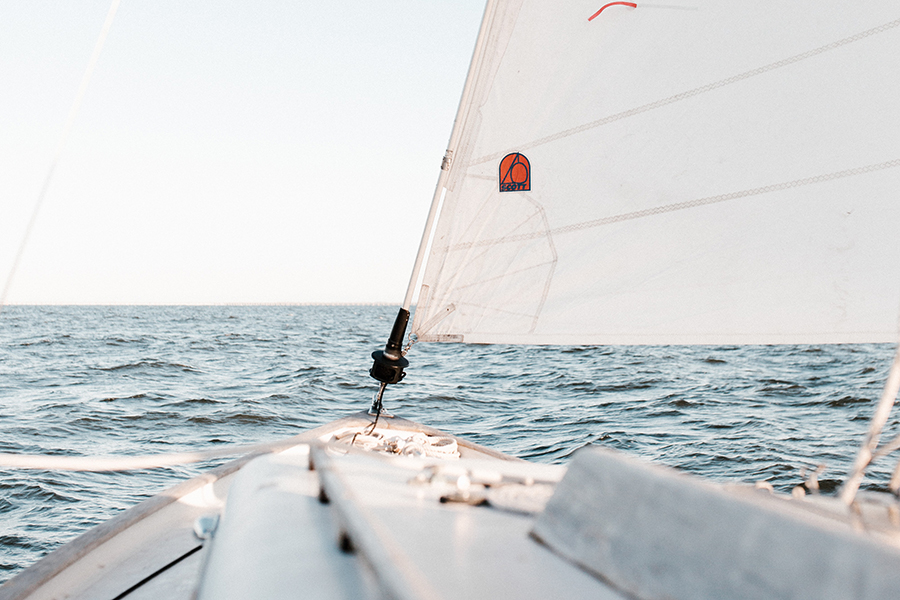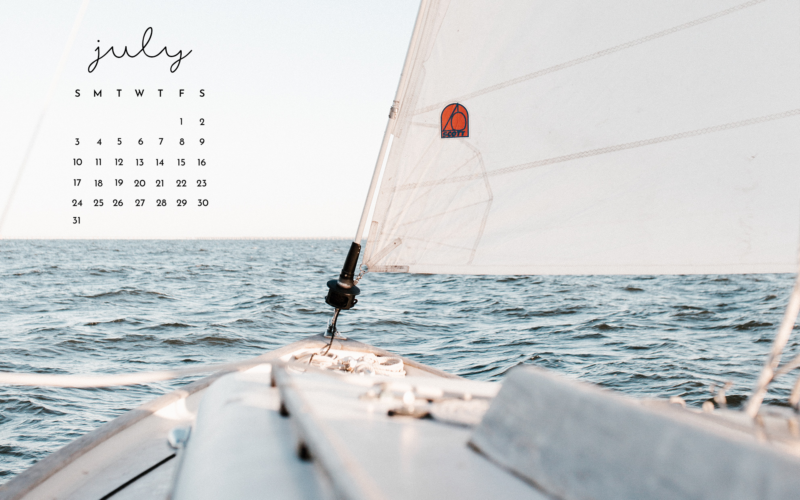 I had this plan to slow down this summer. To work a little less, get outside more, and to make up for what we missed the last two summers. In a former life, I would have worked full-time, so stressed out, feeling like I couldn't sign off while trying to get through a move and treatment, but I get to scale back a bit now. Life has been nonstop, but it's getting so good. It feels like I've been waiting for July 2022 for years, and I have. Margot finishes treatment this month! I can't believe we're finally here. So – because I'm simplifying when and where I can. My point – I skipped any graphics and kept my July desktop backgrounds (iPhone backgrounds, too) pretty simple. And I love how they turned out.
July Desktop Backgrounds
We're also moving into our new house next week and will be kicking off our first month in our home with two parties. First, we'll celebrate the girls' birthday. I planned a party but ended up postponing by about a month to get Margot to the end of treatment. And less than a week later, I'm planning a small surprise party for Margot.
I don't sail, but I love being on the water. If it made sense for us to have a boat, I'd want one. Maybe someday? I could see Conor getting into it. But I went with simple summer moments – sailing, beaches, and palm trees. Once we're moved in to the new house and Margot is no longer on chemo, I just want to breathe, see friends, and make the most of the rest of summer. We just joined a local pool, so I'm hoping for lots of time there with the kids, and friends, too. I shared a few swimsuits here, btw.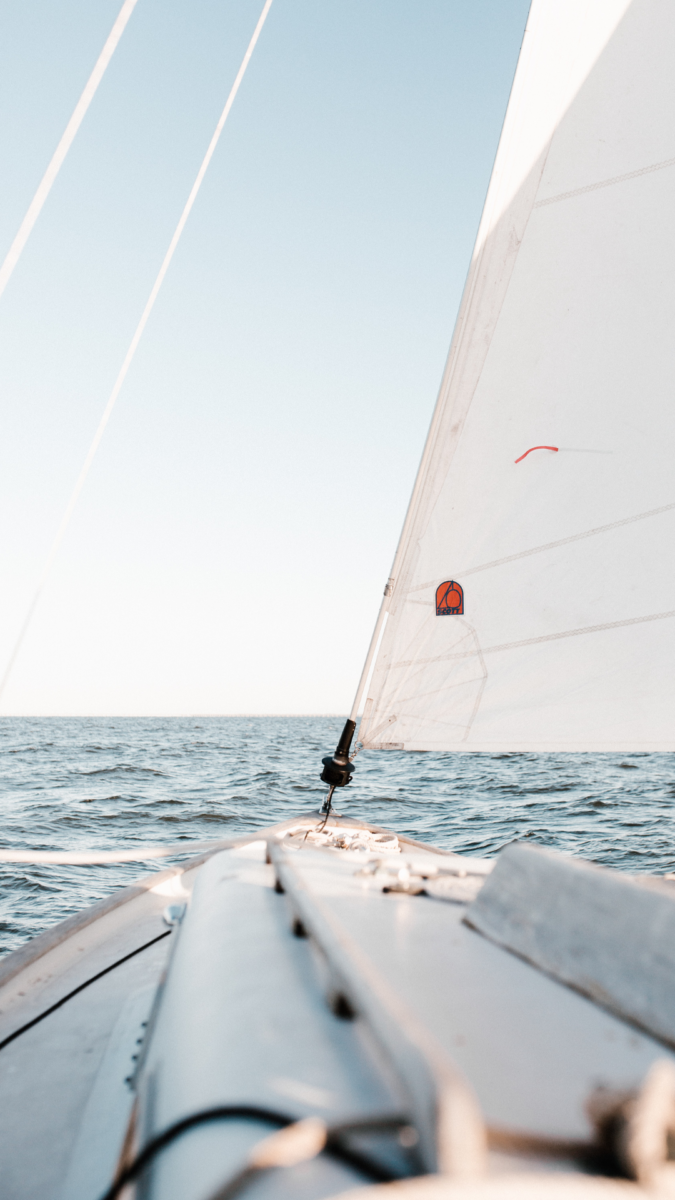 Get this iPhone background here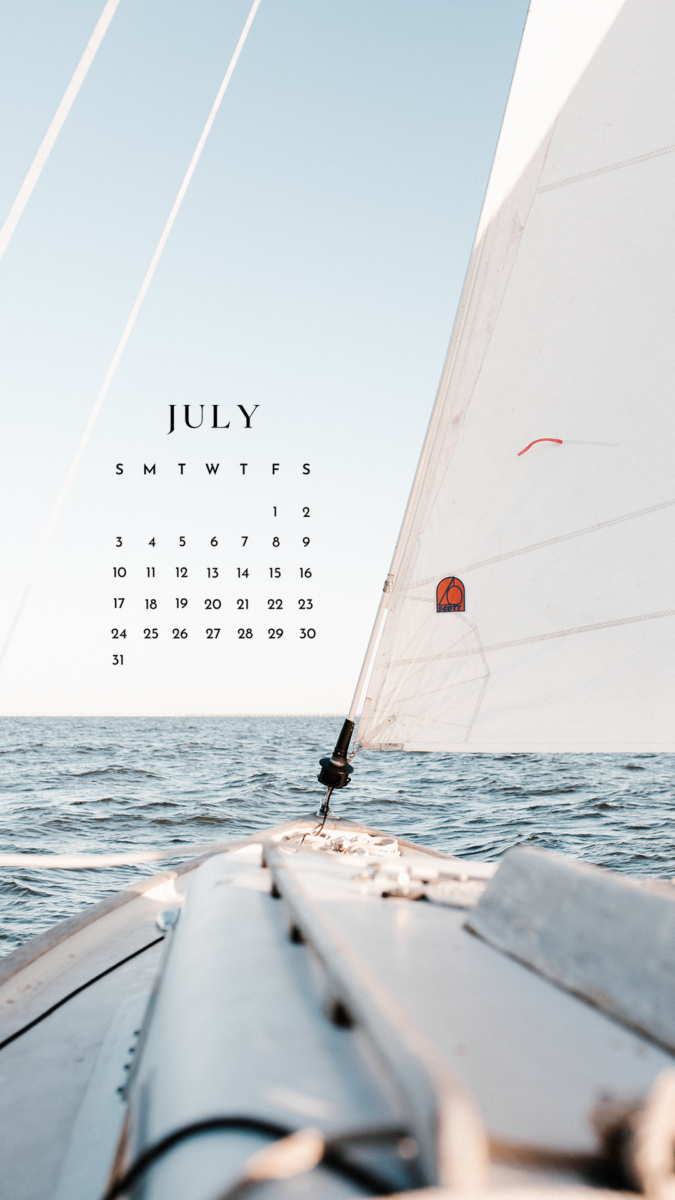 Download this iPhone background here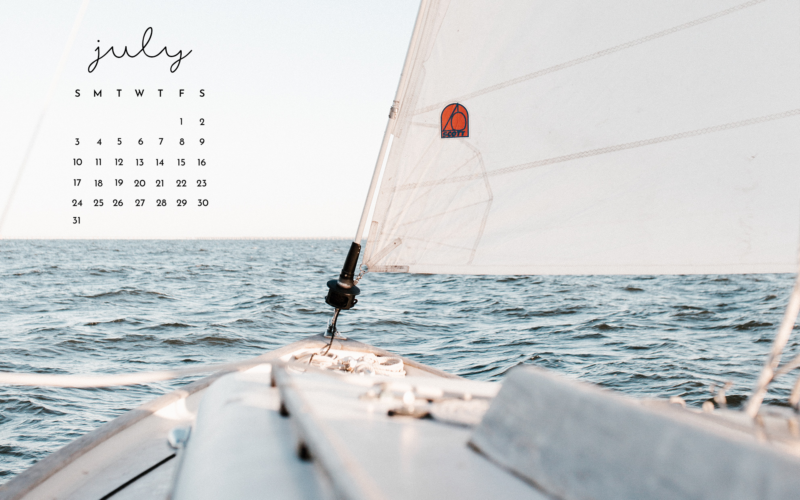 Get this desktop background here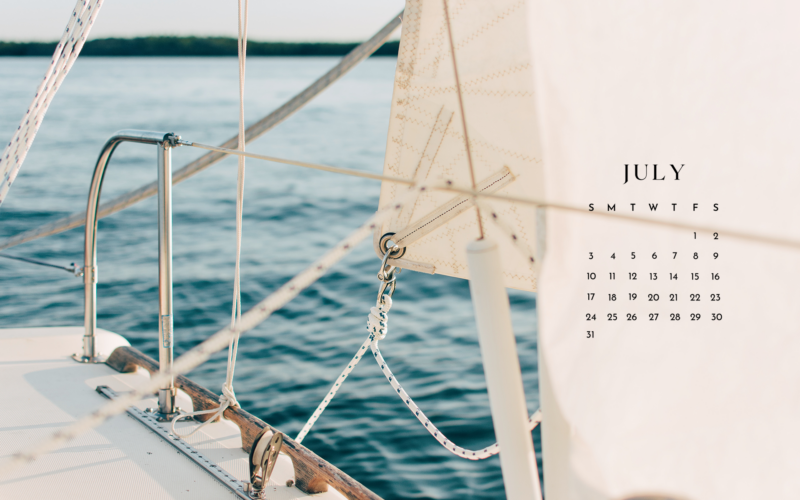 Download this desktop background here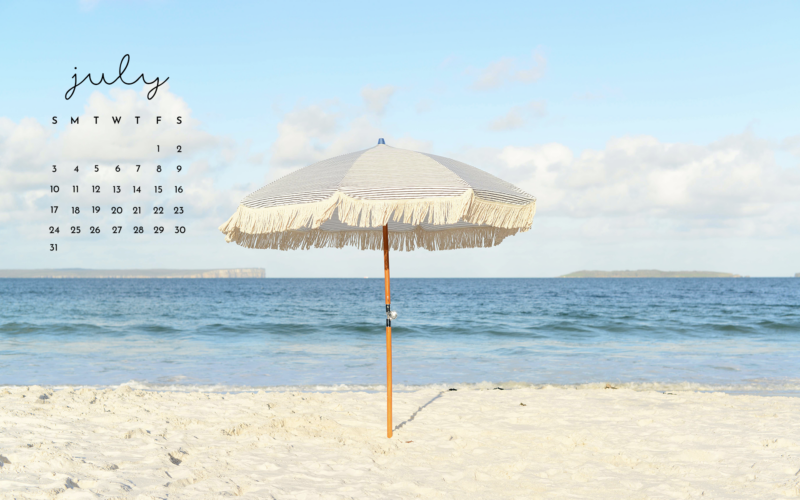 Get this desktop background here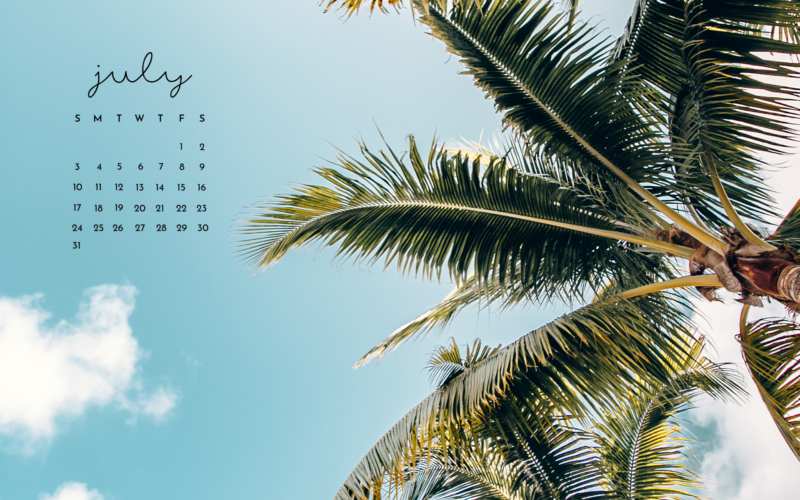 Get this desktop background here
Download this iPhone background here