How to Make Friends as an Adult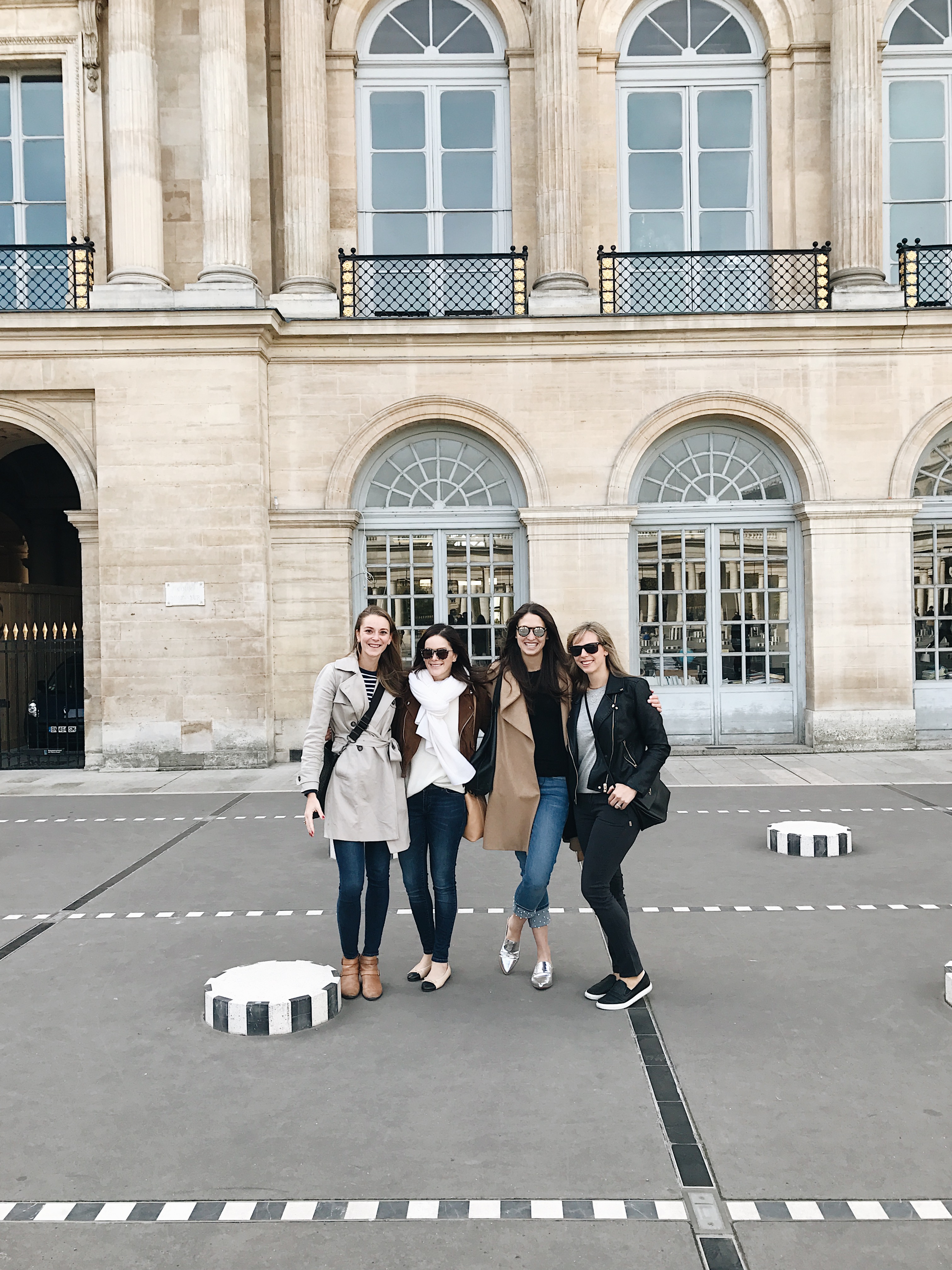 Making friends when you were young was so easy. You bonded over the love of a toy or show and 0 minutes later, you had a new best friend. Then you entered the real world between balancing figuring out how to adult and wanting to rest after work because you're soooo tired, friendships don't magically happen the way they used to. Finding friends as an adult is a bit more complex. Adult friendship is so important, and the connections we make run a lot deeper. You have a better sense of who you are now and all of a sudden, find yourself looking for more. So let's talk about how to make friends as an adult.
How to Make Friends as an Adult
I met everyone I know in Chicago since moving here in 2010. It wasn't easy, but I put myself out there. I didn't always want to and it didn't always work, but if you want to find friends, you have to do things. Some friendships faded while others grew stronger as the years have gone by. Friends in adulthood require a lot "more" because your life is a lot more full. Work, errands, dating/relationships. Your time is a lot more valuable. Back in my 20s, I went out almost every weekend so my friendship group was a little different than it is now. I'm still close with a few friends I met back then, but people grow up, things change, and that's ok. Not all friendships will last forever. Making friends in your 30's is different – as you grow up, life changes, and you're looking for people who align with where you are now.
So what do you do when the weekend rolls around and you realize you need some girlfriends to spend time with? Instead of just sitting there wondering "why can't I make friends?" (ps. you can!) you have to do something. Where do you go? What do you do? If you're ready to meet a new friend, you're going to have to step outside your comfort zone. Here are a few ways I've added to my real life grown-up friend group.
How to make friends: connect/reconnect
Chances are you know someone you really like and lost touch with, or have been playing the "we should get together" game with for months (or longer). Been there and done that more times than I can count. Reach out to your old friends and always make the time to maintain those friendships both near and far. It's easy to stay (or get) in touch these days.
I was always the type who just had a few close friends and I'm still in touch with a few from my childhood and college. As you know, I lived in California prior to moving to Chicago, so this means regular calls and FaceTime with friends who are thousands of miles away. I talk to the ones I'm closest with almost weekly. When my friend Jessie, who I met in Chicago years ago, moved to Minneapolis, we always made a point to stay in touch, and it still feels like she's very much a part of my life even though we don't see one another very often.
Turn to social media
This has been such a big one for me, so take note. If you want to know how to befriend someone, get to know people on social media. I've met most of the friends I'm closest to online and my husband on Tinder so online relationships are just a thing for me. This is such a great way to form relationships and even friendships with people in our city (and around the world). If there's someone you chat with who lives in your city, ask if they'd like to meet up.
Ask for an introduction
Do you know someone who knows someone that you want to connect with? Ask for an introduction! If one of my friends asked me to help connect them with another friend, I wouldn't hesitate for a second.
Introduce others
This is something I love doing. If I meet someone new or know two people who should connect, I make it happen. I don't even think about doing it – it's just what I do (if that makes sense). Last spring, I made a new friend through instagram, and she's become good friends with one of my friends. How'd they meet? At an event.
Leave the house
Is everyone at work going out for drinks? Has your cousin been trying to connect you with someone they know who just moved to your city? How many times have you been invited to something and said no? I know, I know. You're tired. I'm tired too. But the odds of a new friend just showing up at your front door? Probably not happening. So you're probably going to have to get out and actually do things. And you're going to have to say yes to invites, too.
Try something new
Join a gym, running group, or book club. Sign up for a class. This is a great way to meet like-minded people with interests similar to your own.
Make a move
This is one of those things that isn't always easy, but sometimes, you have to make the first move. Have you been talking to someone in your new running club and feel like you could be good friends? Ask that person if they'd like to get together sometime.
Why is it so hard for me to make friends?
Some of you might tell me you're too introverted to put yourself out there and others might hate going to events and participating in small talk. You're struggling, and I get it. I'm with you. As extroverted as I may seem, I'm much more of an introvert. Talking to new people exhausts me, and at the end of a long day, going out is the last thing I want to do. I'm not suggesting that you put yourself out there every single day until you have a new best friend. But pick one or two things you can do each week. Say yes to an invite or an event. Surely you can survive that. Make it a point to talk to 3 people, but do your best to start a real conversation as opposed to small talk. I'm not one to work a room at an event – I usually find one or two people and just really dive into a conversation.
When you do meet someone new, open up a little bit. It's not about how to make people like you – just be yourself. Let them get to know you a little bit, and get to know them. Ask questions, be honest, and find a deeper way to connect. Forming real friendships as an adult is about so much more than basic common interests. We're looking for people we really connect with, and the only way to connect is to really put yourself out there.