Why We Moved to the Suburbs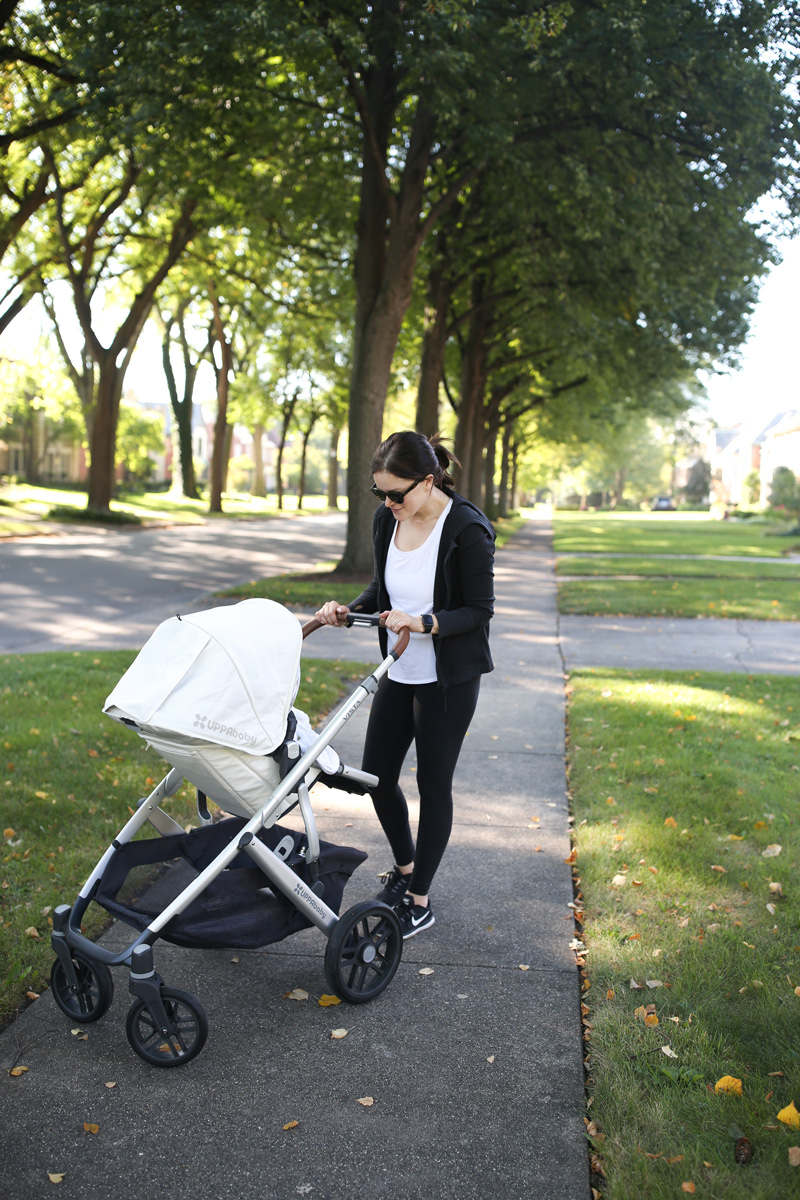 It's been almost 6 months since our move from Chicago to the suburbs. I want to (finally) talk about why we left the city. Before I get started, I have nothing against the suburbs. They're lovely (so charming, quiet, and you get so much more for the money!). But I'm not from Illinois so I never planned on leaving the city. Even though I didn't feel ready to leave when we did, it turns out I was more than ready. And I'm so glad we made the move. It was definitely best for us and our little family. I feel like I have such a good balance and city and suburban life. Let's talk about why we moved to the suburbs.
Why We Moved to the Suburbs
When my husband (a realtor who grew up in both the city and suburbs of Chicago) bought a 1 bedroom Condo in the Gold Coast two years ago, we planned on moving in together and thought we'd stay for a few years. When we moved in together, I was a little worried about going from living alone with a home office to living with someone and not having a space to work from home. We lived in such a beautiful building and loved the neighborhood, but we were sort of on top of each other (when we were working).
We were expecting
Conor and I got married exactly one year after moving in together and found out I was pregnant a month later. Getting settled into a new home before our baby arrived sounded less stressful than moving with a baby, so he started the search for condos and townhouses in the city.
What we were looking for
We were looking for something in a good school district with parking, outdoor space, and storage. We needed at least three bedrooms (our room, baby's room, and a home office/guest room). And in a perfect world, an older, charming building with a fireplace. We saw the cutest 3rd floor walk-up in Bucktown and almost made an offer. Two of my friends with kids urged me to pass on it because the stairs would be a pain. People do it every single day and I still don't think it would have been that big of a deal, but I can see how it might get old.
The properties in the city that we could afford either needed a ton of work (making them a lot less affordable) or we were going to have to give up on something we really wanted which would have been fine, but nothing felt right.
It was easy to narrow our search down to the western suburbs of Chicago since we have friends in the area, it's closer to Conor's family, and it's an easy commute to the city.
So we started looking at houses
The idea of a house with a yard and driveway started to feel really good. Driving to and from the burbs started to feel like less of a big deal (I thought it would be a pain but it's not!), and also started to feel right for us. After looking at about 10 houses, we found one we loved. Conor scheduled a second showing and we made an offer that had to be approved through a relocation company. Our offer hadn't been accepted yet when our house came on the market. so Conor scheduled a showing that day. We were the first people to see the house and made an offer that day.
I hesitated to move to the suburbs
The days and weeks leading up to the move, I was anxious, stressed, and a little terrified. I worried I was going to hate the suburbs. I thought it would feel too quiet, slow, lonely, that I'd miss being able to walk around our neighborhood. He reminded me that most of our friends were leaving or had plans to leave, and at this point the house was ours, so I just needed to adjust my mindset. By the time moving day rolled around, I felt at ease. This was our home.
I miss certain aspects of living in the city.
The drive doesn't feel like a big deal, but I can't leave 10-15 minutes before I need to be somewhere. Between the drive and getting ready to leave with a baby, we need well over an hour to get where we're going. I miss the lake, being walking distance to coffee shops, restaurants, and to my friend Josh's apartment. I miss the food (and pretty restaurants), my favorite take-out, and just being downtown.
There are things I don't miss.
I can get to Trader Joe's or Whole Foods in 5 minutes (vs. 15) and Core Power is 5 minutes away and has free parking. I love having a yard, more space to entertain, a home office, space for Margot to play once she starts moving around, and more than one toilet. We have had friends over more in the few months we've lived here than the almost two years we lived in the Gold Coast.
I'm glad we moved
We could have stayed in the city and I'm sure I would have been happy there. But we felt less like we needed to be in the city at this point in our lives. I don't go out very often, love spending time at home and like having friends over. And I love that we can both work from home and have the space to do so. Would I ever move back? Yes, definitely. I don't see that happening soon but maybe someday. Having more space for our little family and being in a house feels right for us now. And I love this new life that we're building together.
Would you leave the city for the suburbs? Do you have any additional questions about my move? I'd love to hear from you in the comments below!