On-The-Go Baby And Toddler Snacks (and Toys)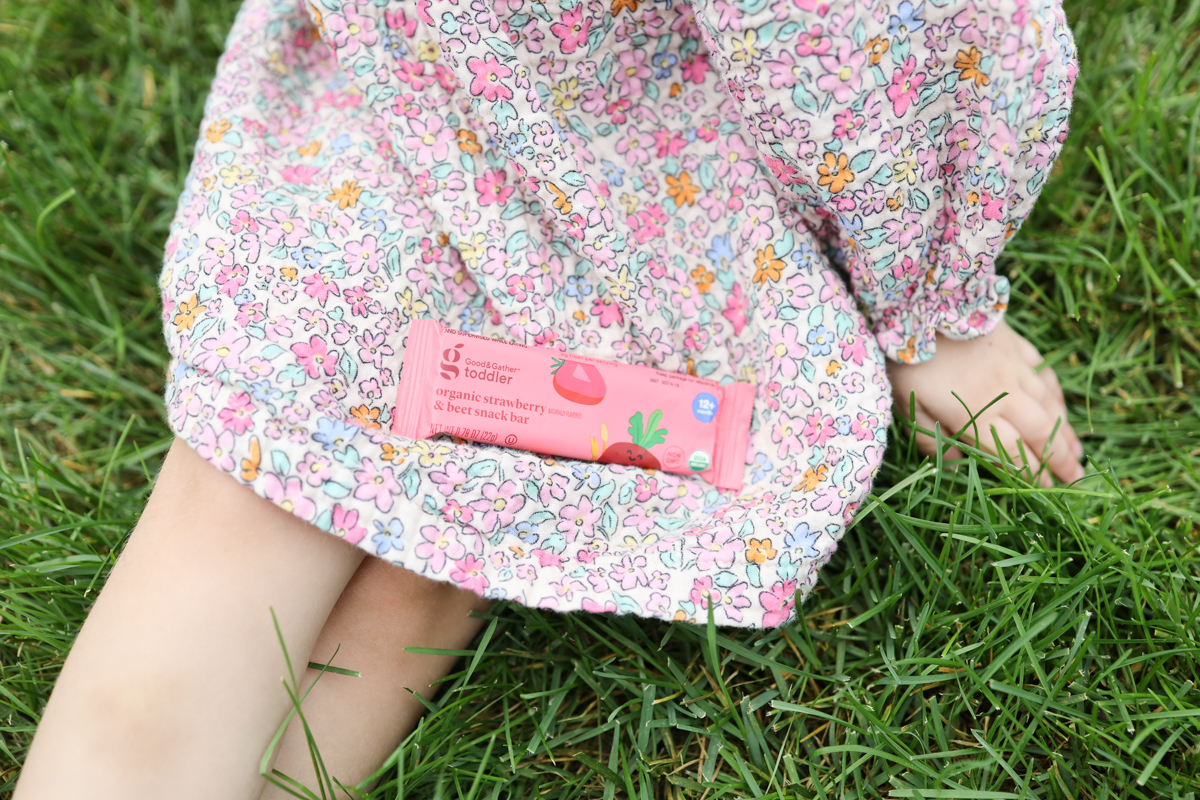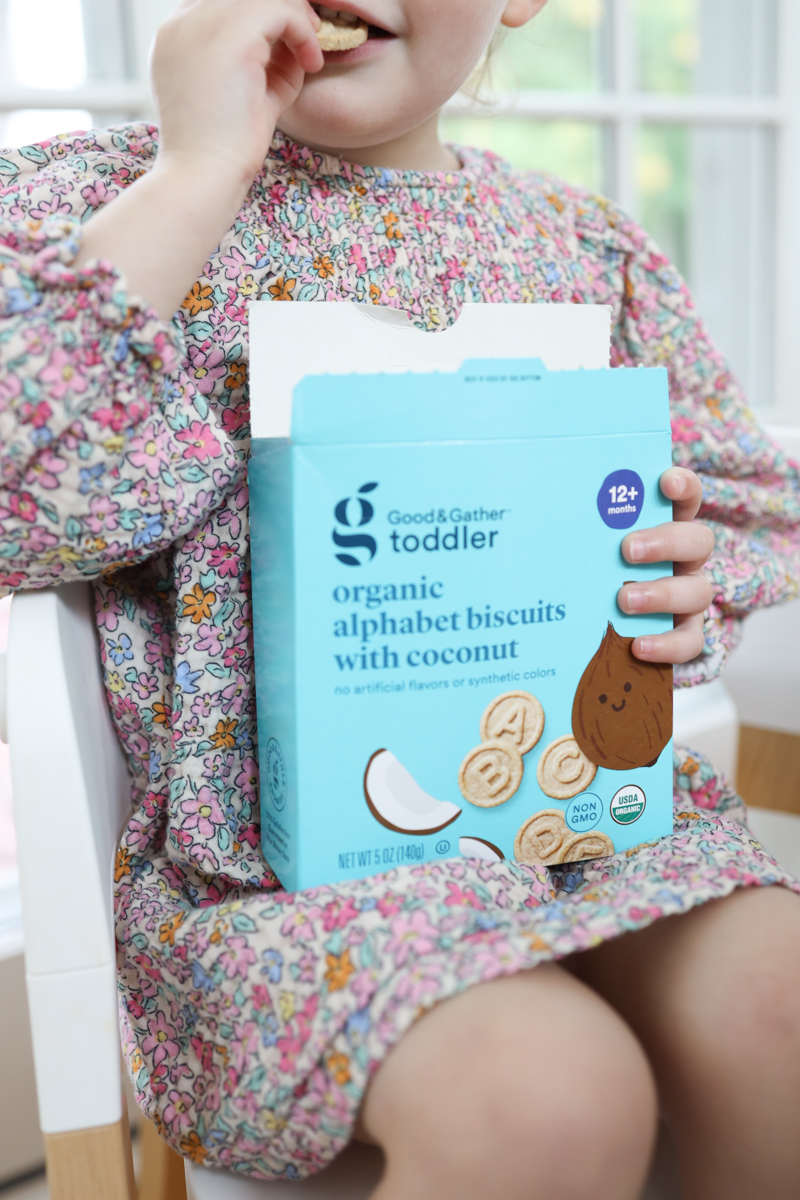 It's no secret (or surprise) that I, like most of you, love Target. I am so (so!) excited about the new Good & Gather baby and toddler products new and only at Target. And to get to partner with Target (because everyone has a dream list of brands that they want to work with)! Target has been on that list since I started out. These new products are available now and so great for families who are on-the-go. We buy a good amount of Good & Gather products – there are lots of affordable options with trusted, quality ingredients. I place Target orders (mostly for pickup) almost every week. Target has pretty much everything we need for our family. I want to share some of our favorite baby and toddler toys, baby and toddler snacks, and some of what I'll be giving Jack in the coming months, too.
The Best Baby And Toddler Snacks and Toys
Having 3 kids is nonstop. I've talked about the transition before, but it has been the best one by far. It's the easiest in that I'm more secure and confident as a parent. I sort of know what I'm doing at this point and worry less than I used to. And everything I've heard about the third baby has been true for our family. He's just along for the ride. There's also very little time because someone always needs something. There's kindergarten and preschool drop-off and pick-up and they are definitely not at the same time. Then there's soccer, swim lessons, playdates, baby naps, and of course, work.
I always have to make sure I'm prepared.
Because the second we get in the car it's "mom, I'm thirsty" and "did you bring a snack?". Fresh fruit is always a great option at home (you can buy that at Target, too) but I don't need mushy, soggy fruit in my tote. So when we're on-the-go, I grab some Good & Gather baby and toddler snacks. I keep a tote with all the essentials for Jack – diapers, wipes, an extra outfit, formula, and a bottle or two. And we can't forget his big sisters. Water bottles, easy & nutritious snacks, and a few toys so they have something to keep them busy.
We take the kids out for lunch and dinner a decent amount, and you never know how long food will take, so these come in handy while we wait, too. I'm all about anything that makes any experience with kids go smoothly. And don't forget to keep a jar of dough and some little sensory pieces or a small box of crayons with you (at all times!) so your kids always have something to do.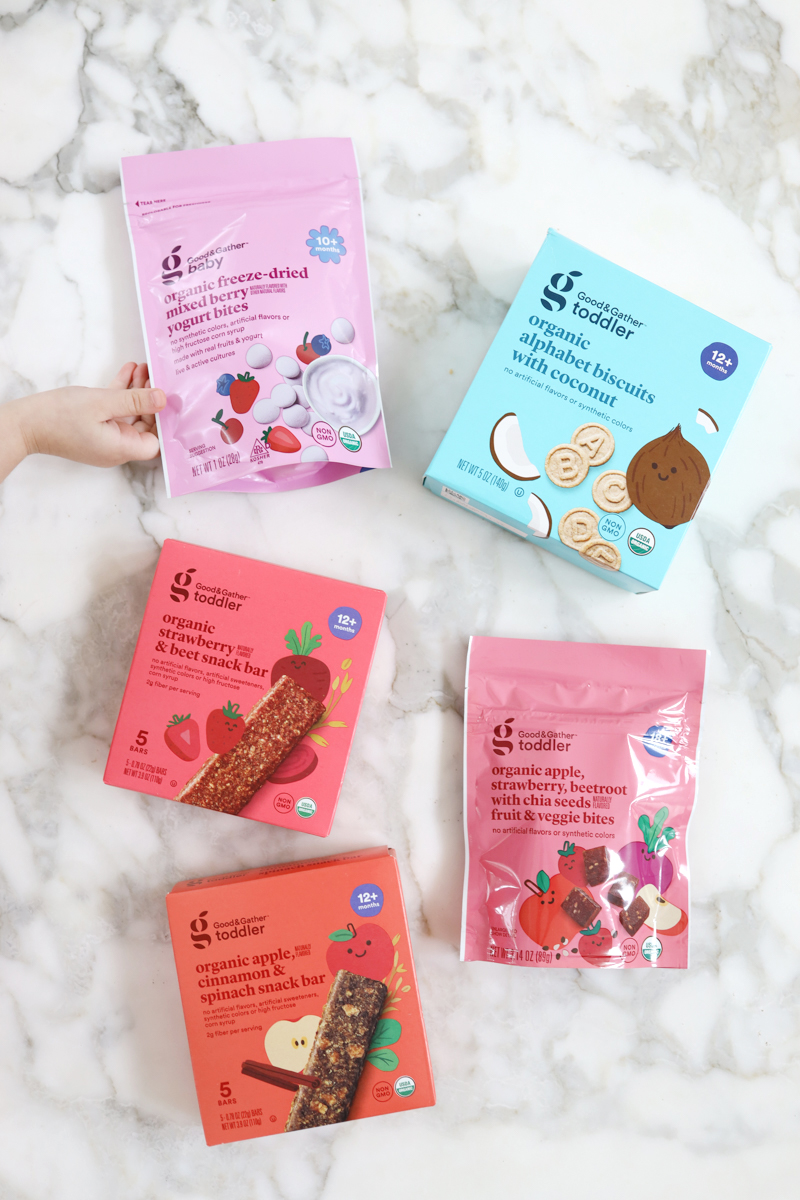 Both girls especially love the alphabet biscuits and love naming the letters that they choose. Bonus points when we find an M, K, or J. The fruit & veggie bites are like a more nutritious fruit snack – my kids love them. Jack is still a few months away from Good & Gather's yogurt bites, but I had the girls test them out and they signed off with a double thumbs up.I love that they don't have any synthetic colors, artificial flavors, or high fructose corn syrup. Easy, delicious, and nutritious. Doesn't get better than that.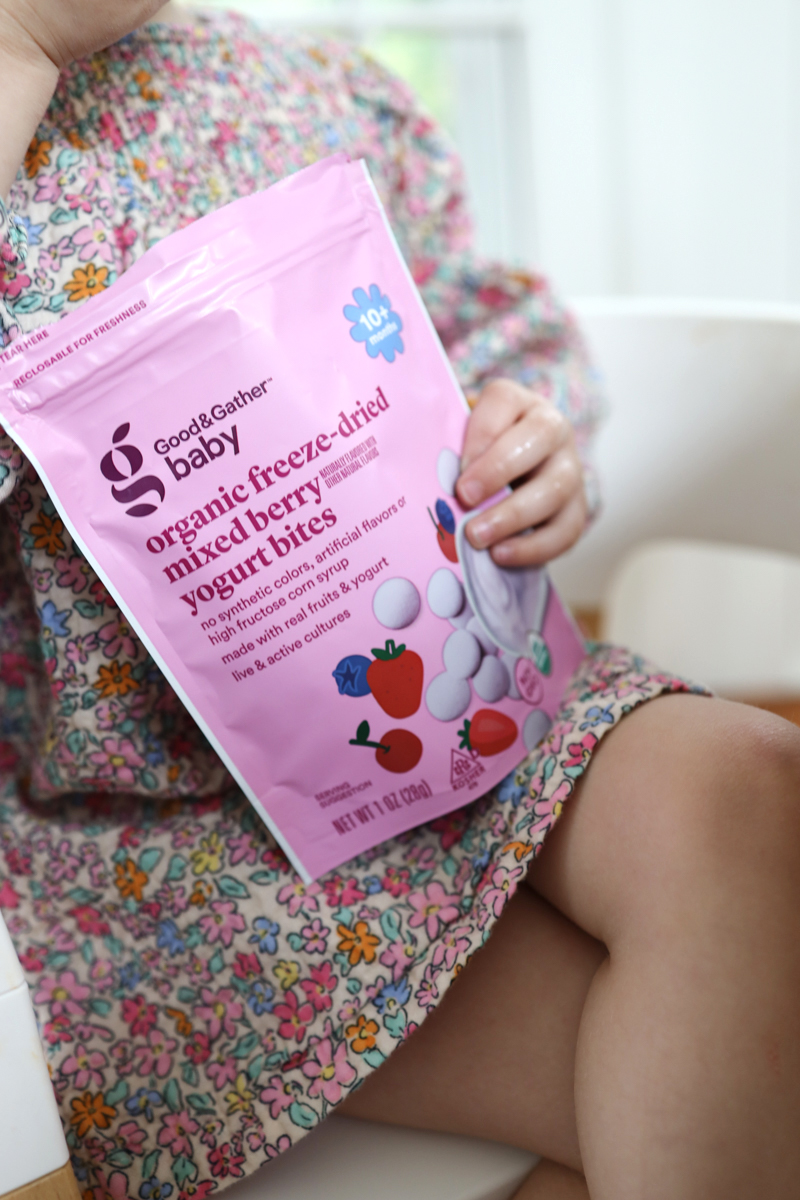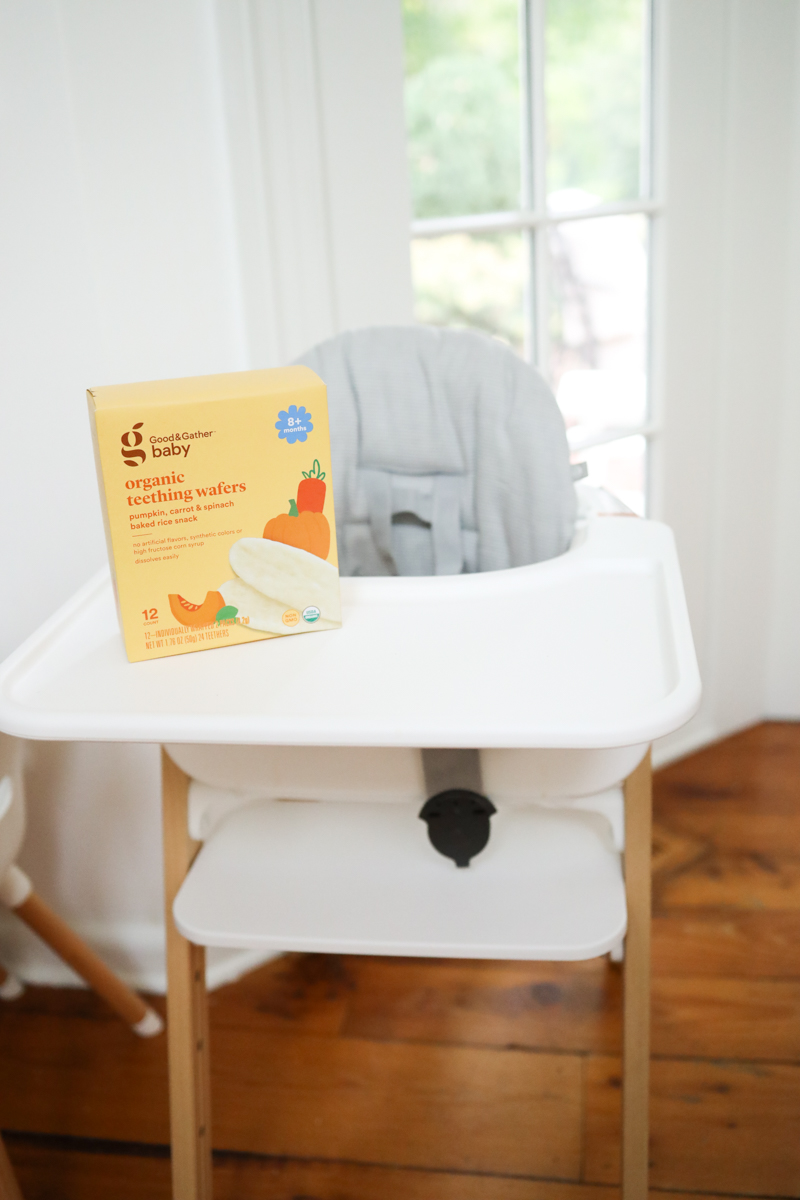 Our favorite Good & Gather Baby and Toddler Snacks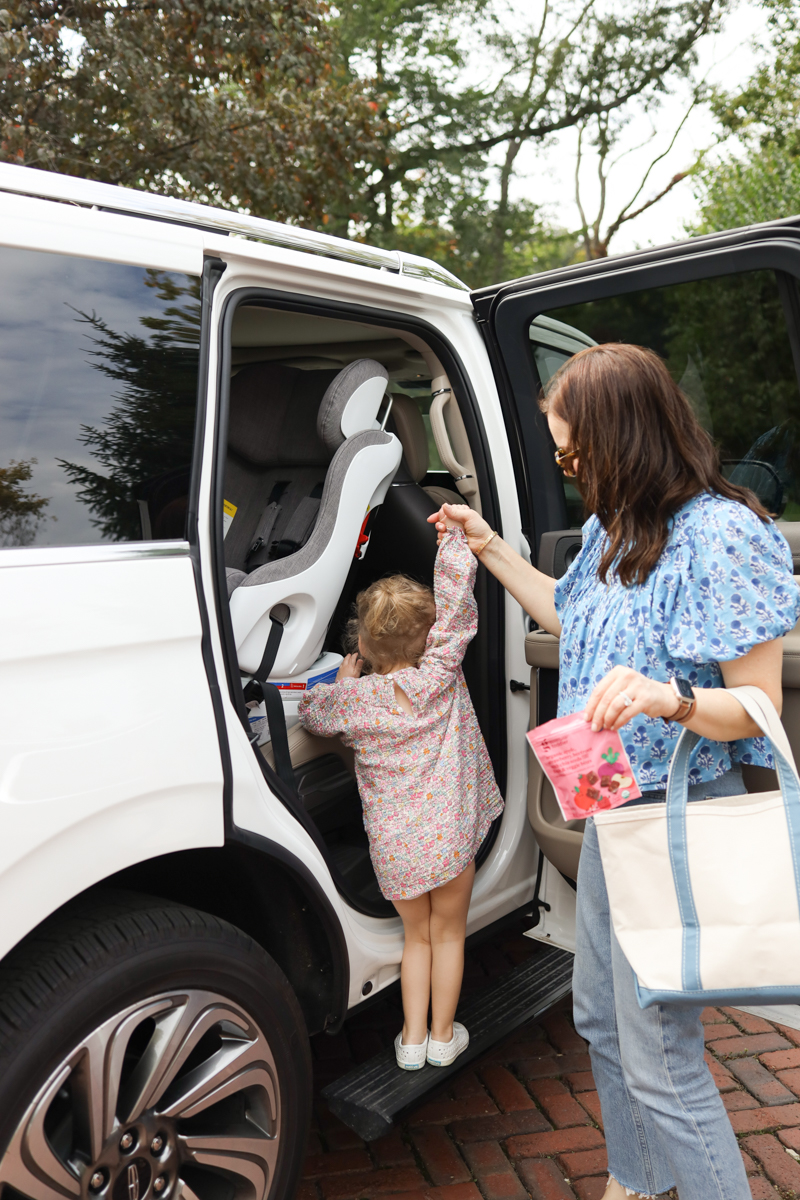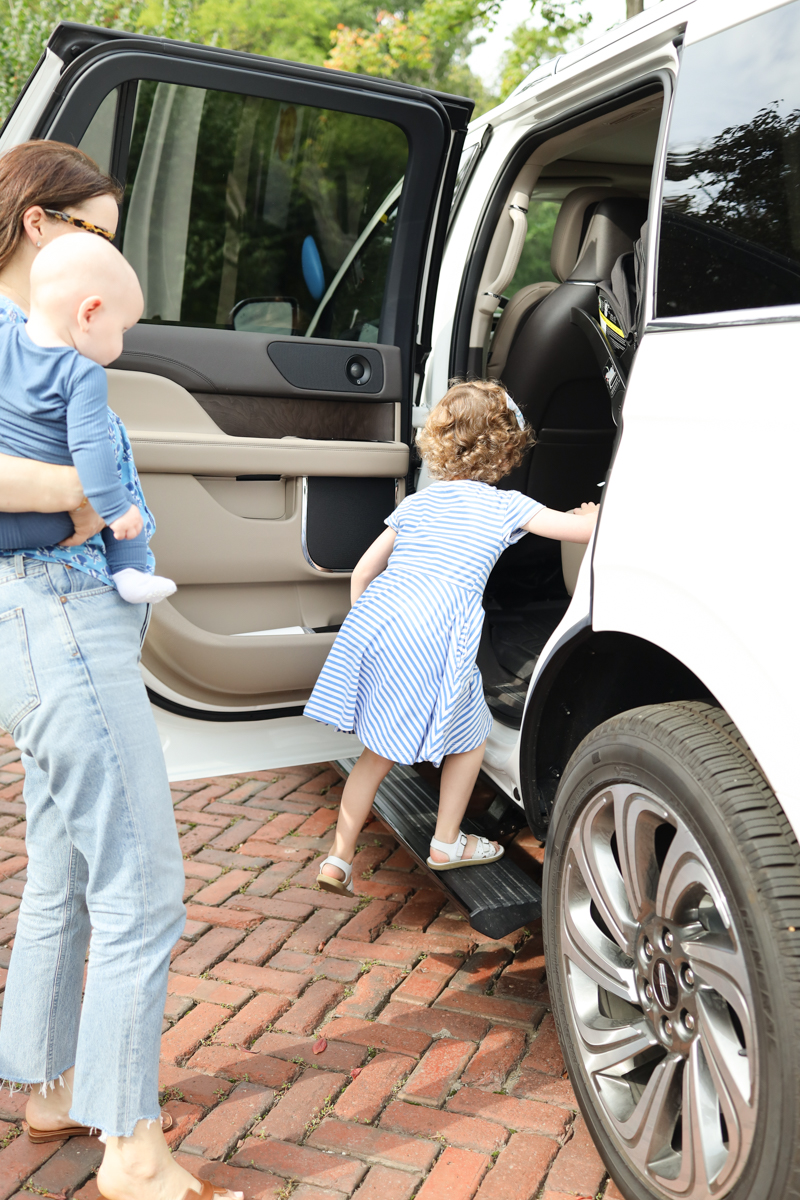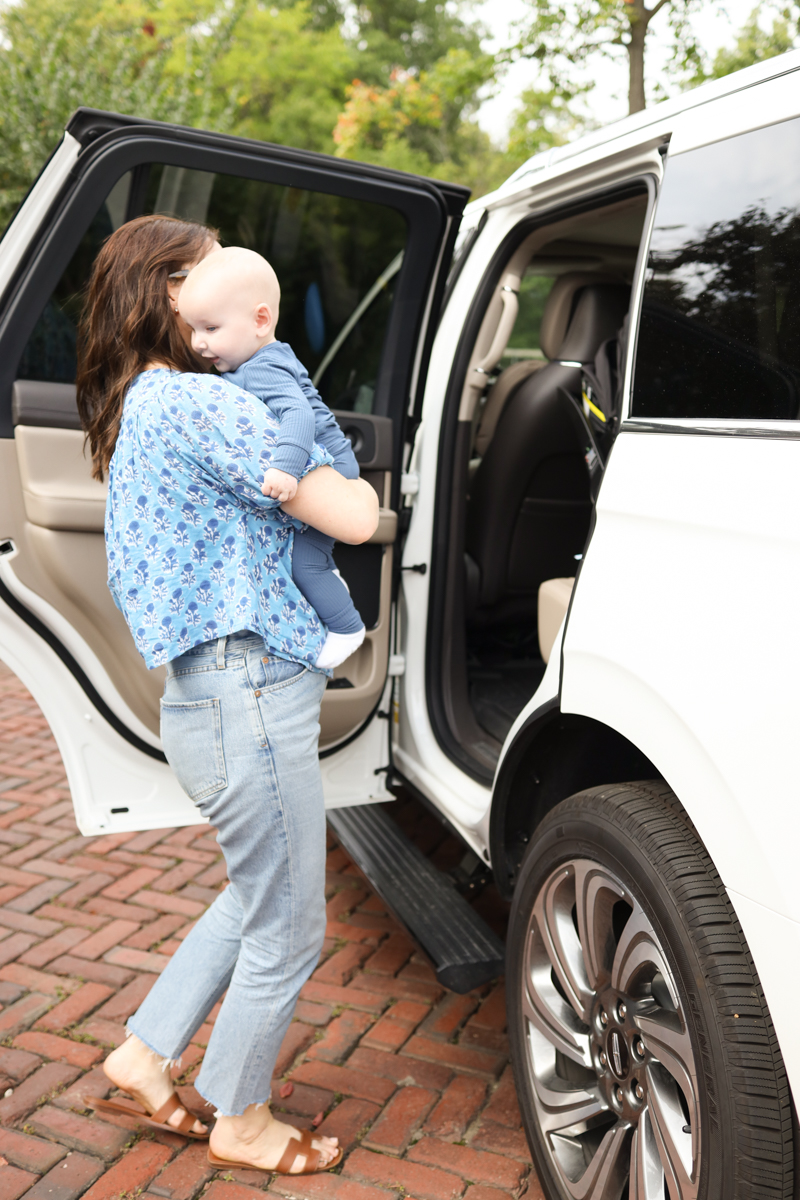 If we have the whole family with us, we usually bring a wagon for our older kids. and travel stroller for the baby. Otherwise, I use a single stroller with a kickboard attachment, and our oldest typically walks. I've also personally found that unless baby is asleep, I never take the car seat out. It's just so much easier to leave his seat in the car and wear him or put him in the stroller.
Some of our favorite on-the-go toys
For moms of babies, I should mention that I was on the wait for ByHeart formula for months and months, and it's now available at Target! The formula we started using (which I also get at Target, naturally) has worked well for Jack so I don't want to make any changes. But, if you're looking for formula, I have heard the most wonderful things about ByHeart.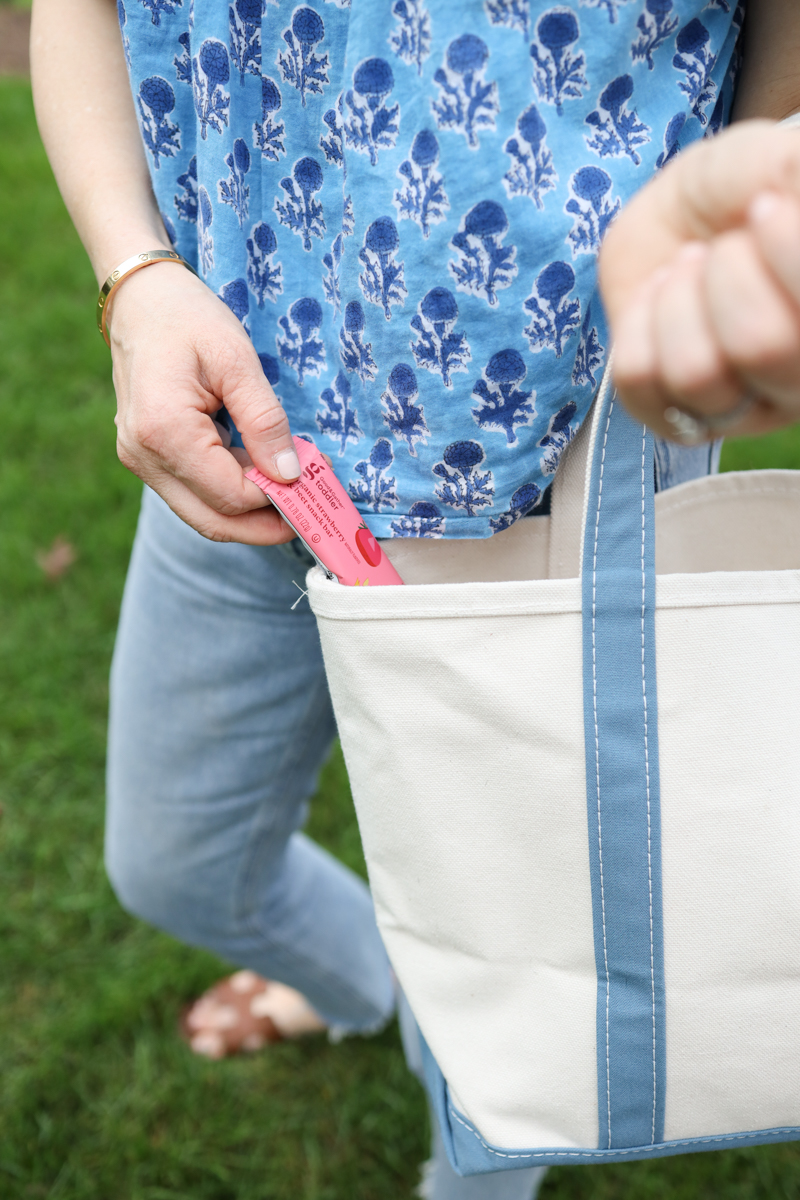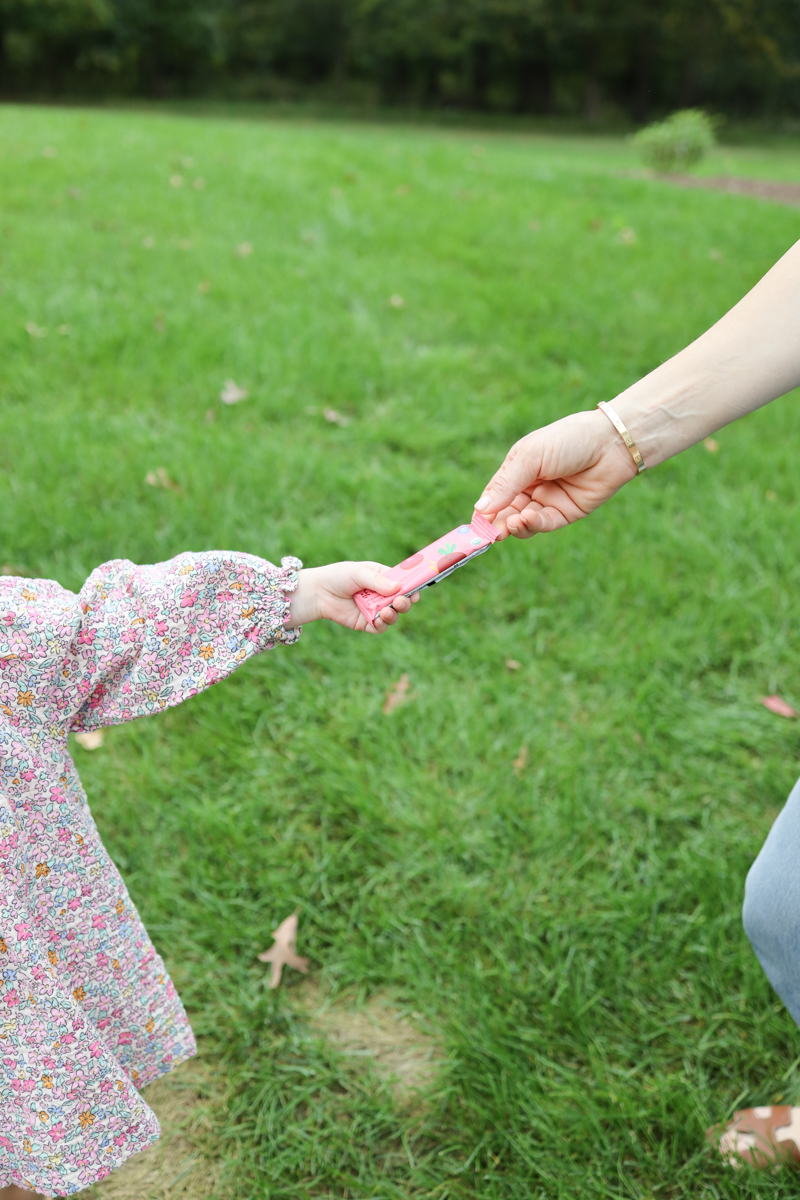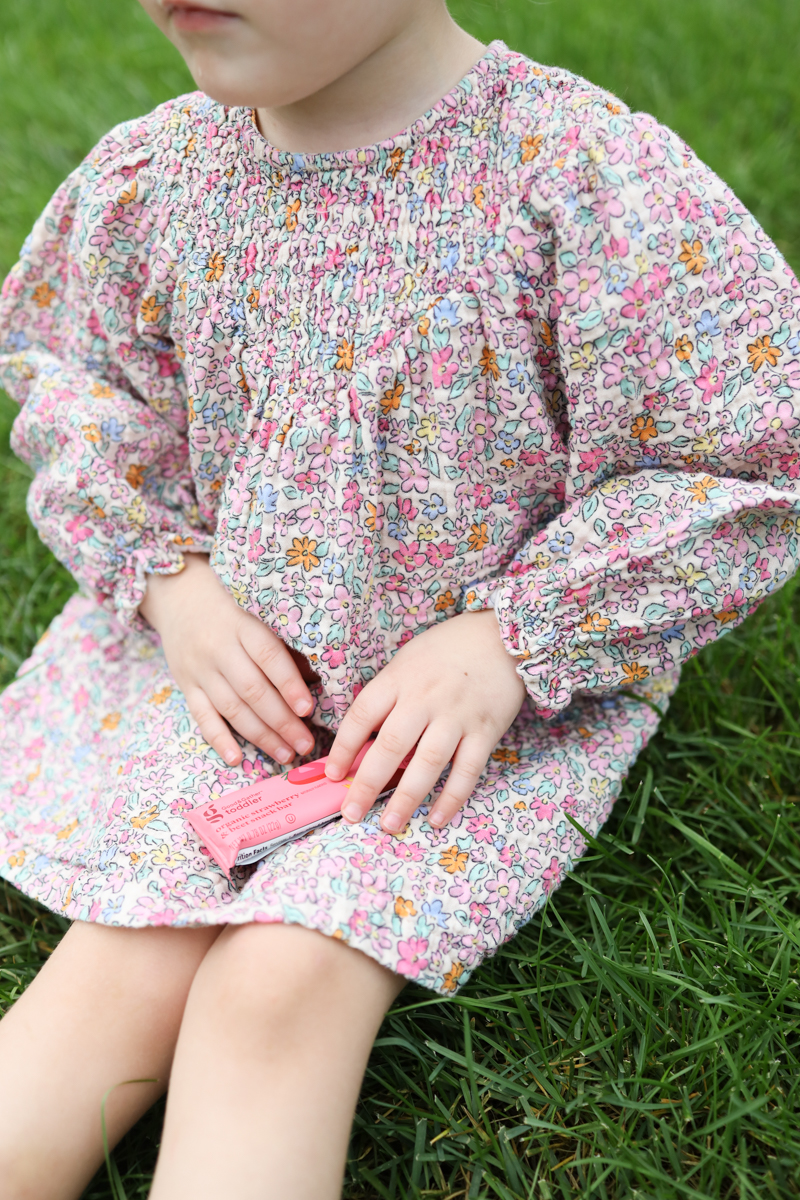 This post was written in partnership with Target and contains affiliate links. All opinions are my own. If you purchase something using my links, I may earn a small commission at no cost to you.