The Big Pregnancy Update: 38 Weeks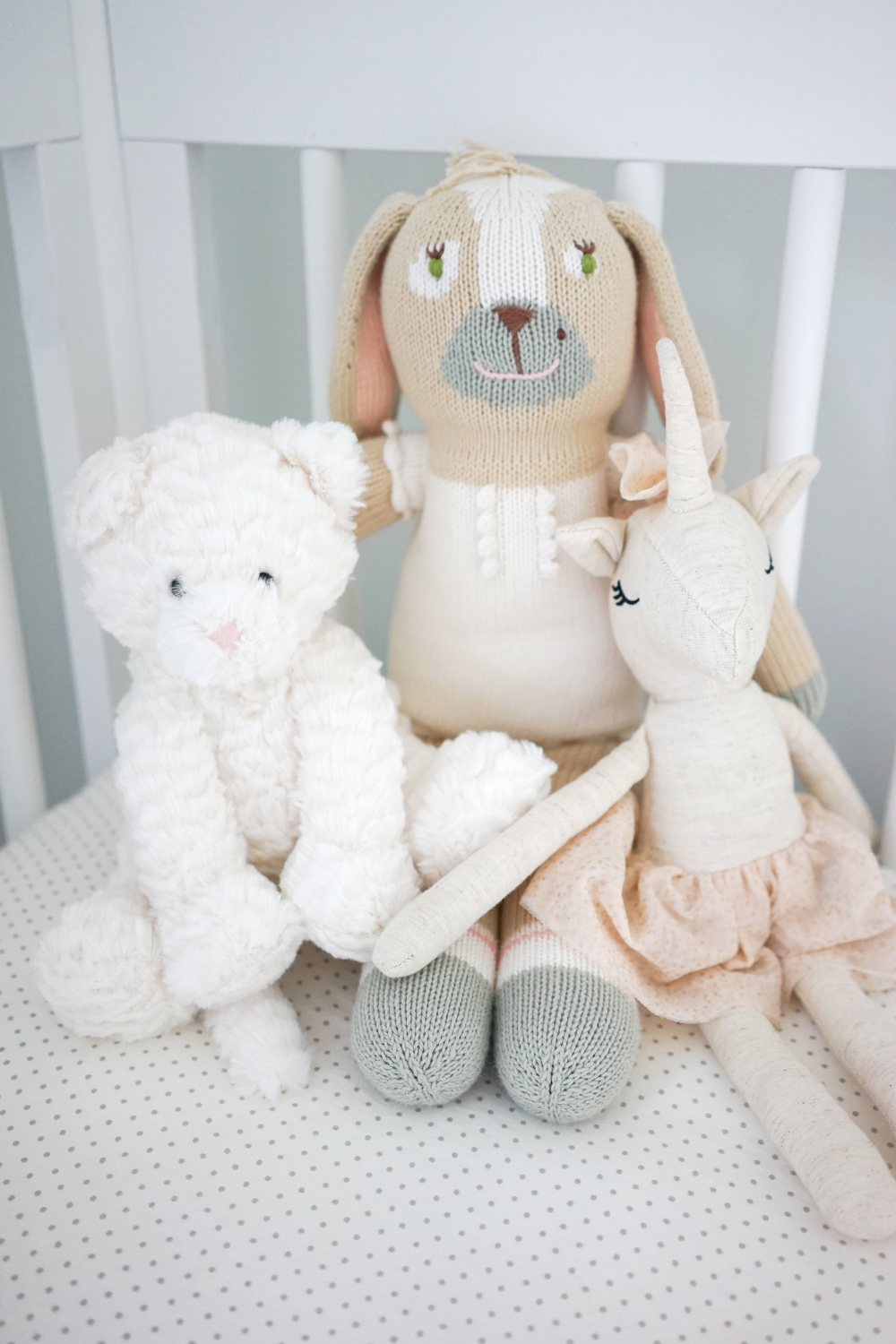 I've done a pretty terrible job at documenting this pregnancy. But here's the thing: I am so, so excited to become a mom and cannot wait to meet our daughter. Had I spent every day throwing up or on bed rest (I did not) it all would have been worth it in the end. I haven't felt like myself for the better half of a year, and my "updates" would have read like complaints, so I skipped them. Those first kicks and hiccups were really special and knowing we'll have our own little family is the most incredible (and most scary) feeling! That said, the exhaustion, heartburn, indigestion, and all the other side effects have not bee my favorite. The Big Pregnancy Update: 38 Weeks.
The Big Pregnancy Update: 38 Weeks
I've been too tired to post regularly so my blog took a backseat to work and post-work naps. The biggest lesson in all of this? Letting go. And doing so was so much easier than I ever thought because I'm doing all of this for her.
In case you missed them, there were posts on baby names, my nursery, registry, and baby shower. I answered your questions about pregnancy and motherhood and shared some lessons I've learned during my first pregnancy, but that's sort of it. So I'm going to do my best to answer your questions today.
I did an even worse job with my maternity "style" and honestly just didn't care much about it. I bought a few pieces from Hatch that I really liked and mostly lived in dresses (I've been wearing this one and this one on repeat), shorts, and tanks once it warmed up.
So let's talk about my pregnancy
I know how lucky I am that I get to be a mom. I'm even luckier that I was able to get pregnant right away. No part of me takes any of that for granted. I've always felt that however my babies come to me (whether biological or via adoption – something I'd still love to do) never mattered. It feels so special to have this little person growing inside me that's a piece of each of us.
My family situation has been less than ideal for the entirety of my life so the joy and anticipation of having a family of my own is something I've wanted for a long time. Getting to hopefully have that mother-daughter relationship I've always dreamed of is something I am so, so grateful for.
I wouldn't call my pregnancy terrible but I haven't exactly enjoyed it.
My baby is healthy. I've managed to stay out of the hospital (minus 2 hours of monitoring which is nothing. There haven't been any complications, so things are good! But the exhaustion has been…exhausting. I was in bed napping by 5:30 for months and gave up on working out (something I never thought I'd do). It's just hard not physically or mentally feeling like yourself. The indigestion, heartburn, reflux, swollen feet, hormones, and general aches and pains aren't fun. Winter was the hardest for me since I wasn't working out and it was too cold to do anything, but once it warmed up, I felt like a new person.
Weight gain
I was initially very anxious about weight gain and not looking like myself post-baby but (and I hope this helps some of you) I got over that so, so quickly. I ate healthy for the most part, definitely had more treats than usual but didn't go off the rails, and I napped when I needed to. At this point, I'm up 35 lbs according to my doctor, but 40 from my wedding weight. I hit numbers I never thought I'd hit 20+ lbs ago, but my baby is healthy, the doctors aren't at all concerned with my weight gain, and it's all temporary. Letting go really was so much easier than I thought it would be.
There were some big struggles around the holidays.
I told one of my parents about the baby and got a text on Thanksgiving that said "Congrats to you and Conor. I hope you have a healthy pregnancy." and I was crushed. A big piece of me was so sad that once again, family stuff got in the way of my happiness. We haven't spoken since and I have to keep it that way, because I cannot and will not have that sort of negativity over this moment, and I feel the strongest urge to protect this little one from all of it. It was a tough time, and I found myself feeling really depressed for a few weeks. I let that relationship destroy my happiness around our wedding and I can't and won't do it anymore, but it's still so painful.
Now that I'm going to be a parent, I just don't get it at all. Luckily, Conor's family is really supportive, and my baby shower was one of the best days – we were surrounded by love. I married into a big, wonderful family and have the best friends in the world.
So very long story short, I haven't loved being pregnant but it will all be so worth it. I cannot wait to meet this baby girl!
Your pregnancy questions answered
I would love to hear your favorite things about being pregnant. What (if anything) will you miss?
Feeling those first kicks and dreaming of a future with my daughter. Wondering what it will feel like to hold her for the first time. To watch her grow up and find out who she is. All of that is so exciting, but I'm not sure how much of it applies to pregnancy. I really can't imagine missing anything about pregnancy. The point of this whole thing is to become a mom, so that's what I am most looking forward to. I am so excited to meet my little girl, to see Conor hold her for the first time, and to have our own little family.
Aside from my shower, the best memory was the day I called my 99 year old great aunt Rose to tell her I was pregnant, and that I planned to pass her name along to my baby girl (as her middle name). Rose has awful dementia but is the person in my family I've always been closest with. She forgot who I was years ago and it was one of the most difficult losses I'll ever face. I kept calling even when she didn't know who I was, but mostly stopped when I could tell it stressed her out because she knew she couldn't remember. But I had to tell her, and when I did, she cried. And it was her usual happy cry that she used to do whenever I gave her good news. It was a really special moment.
When it comes to motherhood, what are you most excited about? What are you most afraid of?
I am most excited to watch her grow up. To see who she is, what she loves, and to make a million little dreams come true for her. I hope we'll have lots of fun family traditions like movies in the backyard and making pancakes on the weekends. I'm really looking forward to introducing her to new things from finger painting to the ocean to traveling to new places. And ultimately, I hope she always feels loved and supported no matter what. I get to watch her grow up and nurture her along the way, and just hope I do a good job.
There was part of me that worried I wouldn't be a good mom. I didn't have that. I have also learned over time and in therapy that I am not my parents. Part of me is so afraid of what all of this will bring up because I've heard from others who have similar stories and it seems that lots of issues arise when you love your kids and have to face what you didn't have. I guess I won't know until I'm there, but I know I'll get past it like I always do.
I've heard the last few weeks or months feels the longest. How have you been managing?
The first few weeks were the slowest for me. I'm 35, and got pregnant right away, so I was sure something would go wrong. I was really stressed until we saw a heartbeat and heard that she was ok. Trimester no. 2 sort of flew by, and then my business partner had a baby and went on leave, we hired 3 new employees (2 full-time and 1 part-time), and I moved to a new house. So much was happening at once and it definitely felt a little stressful, but everything's good and it helped the time just fly by. I feel like it was just April 1 and then June 1 and now I'm 2 weeks away from my due date.
I feel very run down. My feet are swollen and uncomfortable, I have a mild sprain in my right ankle, my back is sore, indigestion is really not fun, and lightning isn't the best feeling. But it's also summer, I'm able to sit outside, I know she'll be here in just a few weeks, and overall, I am managing.
Do you have a birth plan?
Aside from wanting an epidural and to get the baby out safely, no. I don't see the point in having a plan for a situation that I have zero control over. That would stress. me. out.
Is there anything you've done to prepare your body for labor?
No, so we'll see how this goes. I worked out up until I got pregnant but did a terrible job during my pregnancy since I've been so tired, so I haven't really done anything. I've been really good about using stretch mark balm (this stuff is INCREDIBLE) and don't have any stretch marks so that's something. Right?
How do you plan on introducing baby girl to the pups?
So I haven't overthought this one, but I've heard it wouldn't be a bad idea to have my mother-in-law bring a blanket with the baby's scent to the pups after she visits? I'm not that worried since they're both great with kids. We'll have them meet her when she comes home, but I suppose I should look into this a bit more? Since Tuck can be a lot to manage, he's going to spend a little time with my mother-in-law while we adjust.
What are you most excited to eat after she arrives?
I want an Aperol Spritz SO BADLY. So I really just want a drink.
You mentioned waiting to meet your daughter before naming her. Just wondering if you've narrowed down the list.
I honestly have no idea what this kid's name is going to be, but am set on Rose as her middle name after my favorite great aunt. We do have a list that includes my two favorite girl names from high school and college, Conor's favorite, and a few we both like enough. I'm just over here hoping that we'll know when we meet her! We tend to like traditional names so if you have any suggestions, please leave them in the comments below.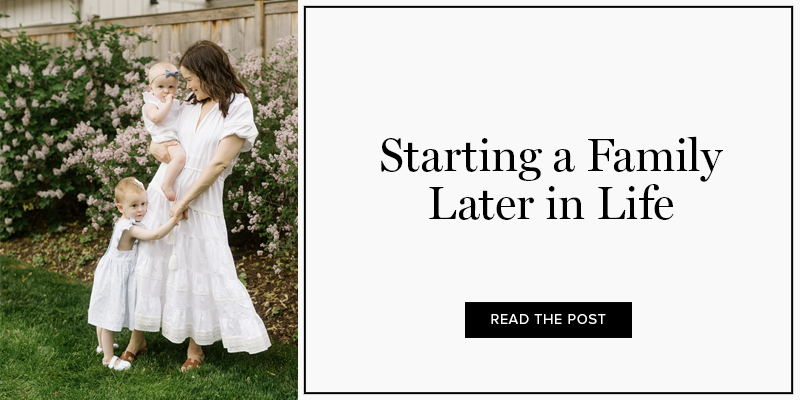 A few things to note
14 weeks: A friend noticed my bump for the first time.
I was exhausted until 18 weeks and finally started feeling like myself at 19 weeks. So up until then, lots of sleeping, staying in because it was winter and freezing in Chicago, and workouts basically went out the window. I had a few weeks of working out before I got really tired again.
By 19 weeks, I had gained 18 lbs.
We traveled to Miami at 21 weeks and on that (short) trip, I felt the baby move for the first time at 21 weeks and 2 days. It only took about 24 hours before Conor was able to feel her, and I was so, so happy we were laying on the beach when it happened. That was also the first time someone I didn't know said something about my bump.
I was 1cm dilated at 36 weeks. Baby has little periods where she hiccups for a while at least 2-3x per day, and they keep getting stronger. She's estimated to be 6.4 lbs now and 7.11 at birth.
At 37 weeks, I mentioned to my doctor that the baby had been less active. She suggested a stress test. Her heart rate dipped (just once) during 30 minutes of monitoring. I was sent to triage for 2 hours for additional testing. It didn't happen again and the doctor's aren't worried. It was sort of crazy to imagine that we'll be back at the hospital to meet our girl so soon. This is also when I started feeling lightning. Ugh.