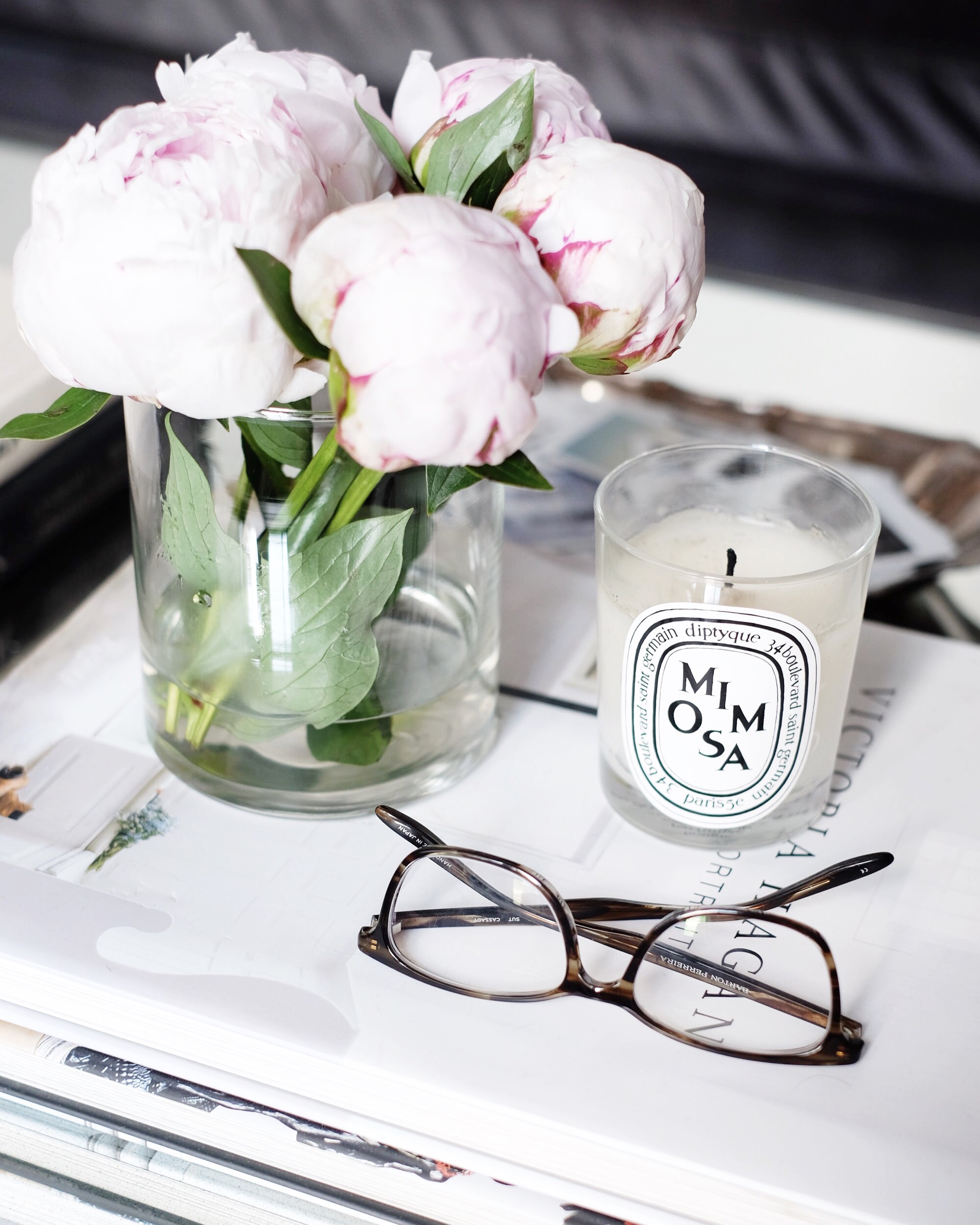 Have you ever gone into a holiday weekend feeling like you were about to go on vacation? That was me on Friday. Side projects slowed down, wedding plans came together, and I was able to completely check out for MDW. I even took a lunch break to go wedding dress shopping on Friday! Three days of relaxation, fun, and zero stress were exactly what I needed.
The holiday weekend
I grilled and had wine at Emilia's, went to dinner at El Che with the in-laws (too early to call them that?), manicures and lunch with my friend Lauren, and got 2 pilates classes in. Monday afternoon was spent laying out on a rooftop with Conor and we grilled for the first time this season last night.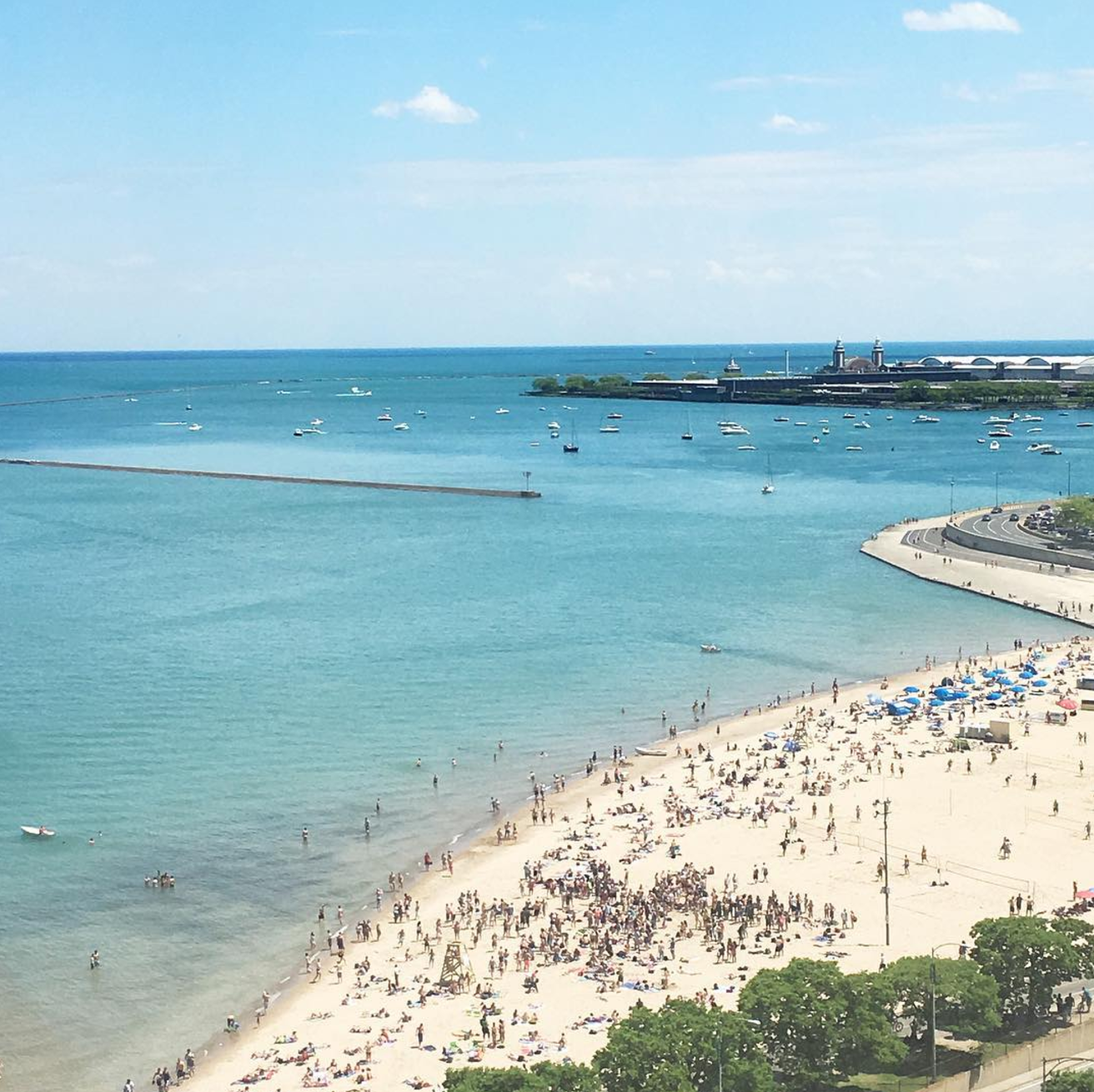 Top 5 moments
1. 3 day weekend! Obviously.
2 Hiring a wedding planner in Paris
3. Drinks with The Everygirl team at St. Lou's Assembly
4. Spending 23 hours in Houston and meeting over 70 of The Everygirl's readers at a wine tasting we hosted in the city. Up next: Charleston and Boston.
5. My a video interview for Entrepreneur.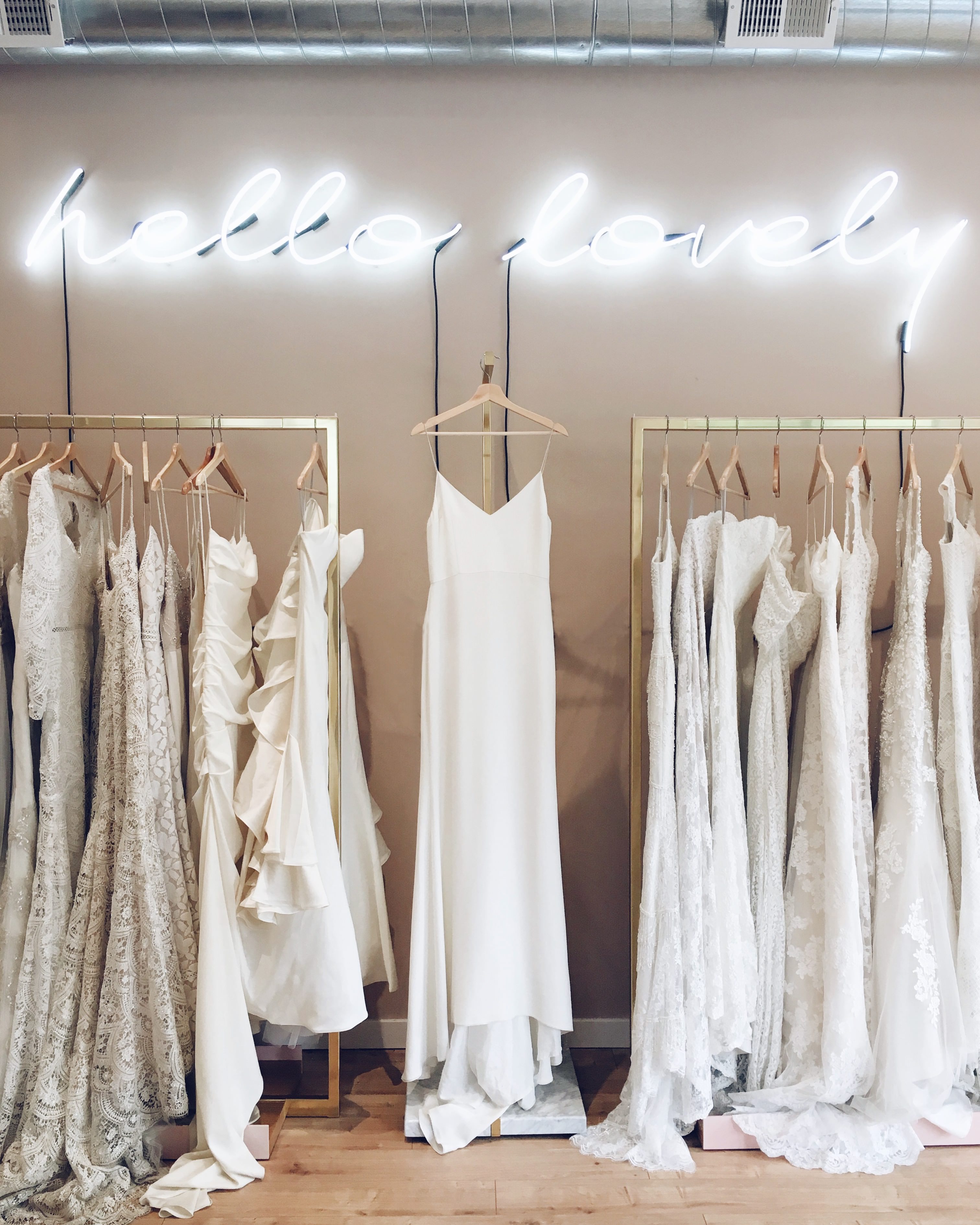 Wedding updates
My feelings about wedding planning weren't so great.The family stuff I talked about still feels pretty awful but as time goes by, I guess you could say I'm adjusting and trying to distract myself from all of that. Once we hired a planner, everything fell into place. Having someone else handle everything is one of the best things we could have done. Just 2 weeks later and we have a date, venue (it's very, very me–you won't be surprised when you see it), and hair and makeup, too. I found a dress at Lovely Bride, our photographer is confirmed, and our Paris hotel is booked.
I came so close to getting the dress in the center of this photo but found something that felt even more classic and timeless. My future mother-in-law and 3 of my closest friends were there with me and while I didn't have that whole "oh my god it's the one" because that's just not how wedding stuff seems to work for me, the dress feels as like me as any wedding dress ever well and everyone loved it. The girls at Lovely were so fun and easy to work with.
In case you missed it
We have a new video series on The Everygirl and are 4 episodes in, so now's a great time to catch up! And…I'm going to be on the show tomorrow! Catch up here, first.
You don't want to miss my tips and tricks for an organized inbox.