Spring Fashion Finds to Add to Your Closet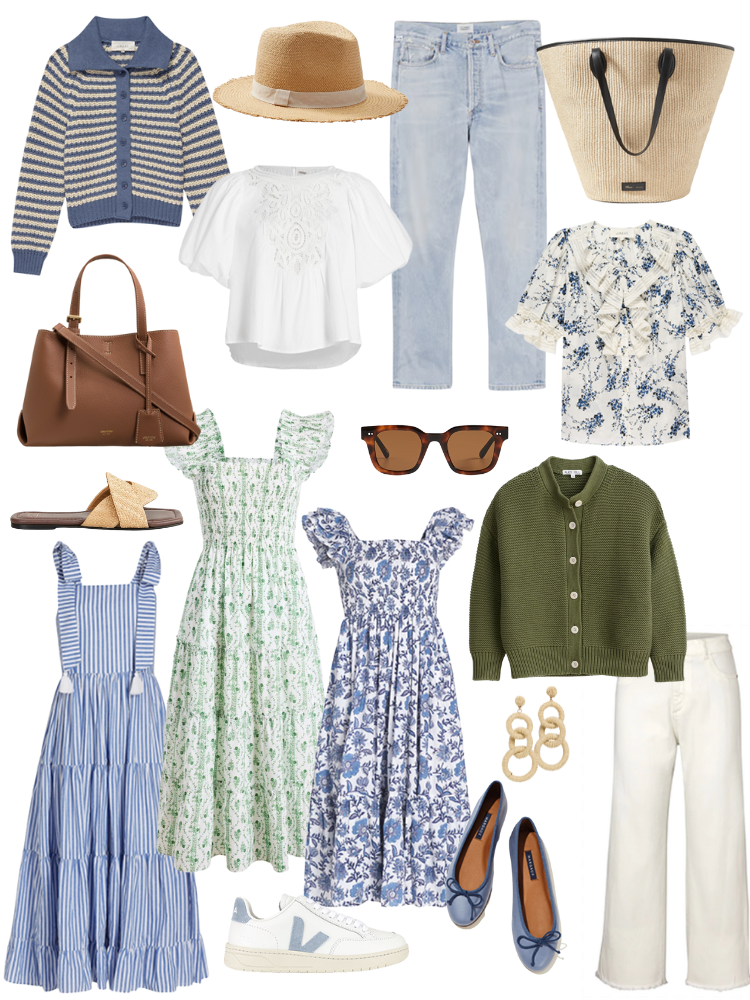 It's still pretty chilly here in Chicago, and I am still quite pregnant. But it's fashion month, the sun is shining, we're seeing some slightly warmer weather, and I'm two months away from no longer being pregnant. We're so close to a new season and spring trends – and this time might be my favorite. The anticipation of time outside, leaves and flowers, and of course, sunshine and warmer temps. And that has me thinking about spring fashion trends and of course, classic staples. So I wanted to share some new pieces for the spring season. I've put together a roundup of some new collections, some of the best dresses I've seen so far, and spring shoe trends for warmer months. I kept things classic – classic silhouettes and a mix of color, but it's me, so no bright colors.
Spring Fashion Finds to Add to Your Closet
When it comes to seasonal style, I tend to shy away from the latest trends or pieces I might tire of in the coming years. I like to keep things classic and within my comfort zone. Florals, raffia, light denim, and other light, flowy, easy-to-wear pieces are the perfect way to embrace spring. Except for nap dresses – I love those in a big way and for me, they're here to stay. There are a few pieces worth mentioning that I didn't include like the best jeans I own that I cannot wait to wear again someday. Don't forget your denim jacket (a classic closet staple) and these Bottega Veneta slides are a splurge but so beautiful. And of course, a trench, oversized blazers, and this Tory Burch Perry Mini Tote. Ulla Johnson has some great florals, too.
This post contains affiliate links. If you purchase something using my links, I may earn a small commission at no cost to you.