How We Launched and Grew The Everygirl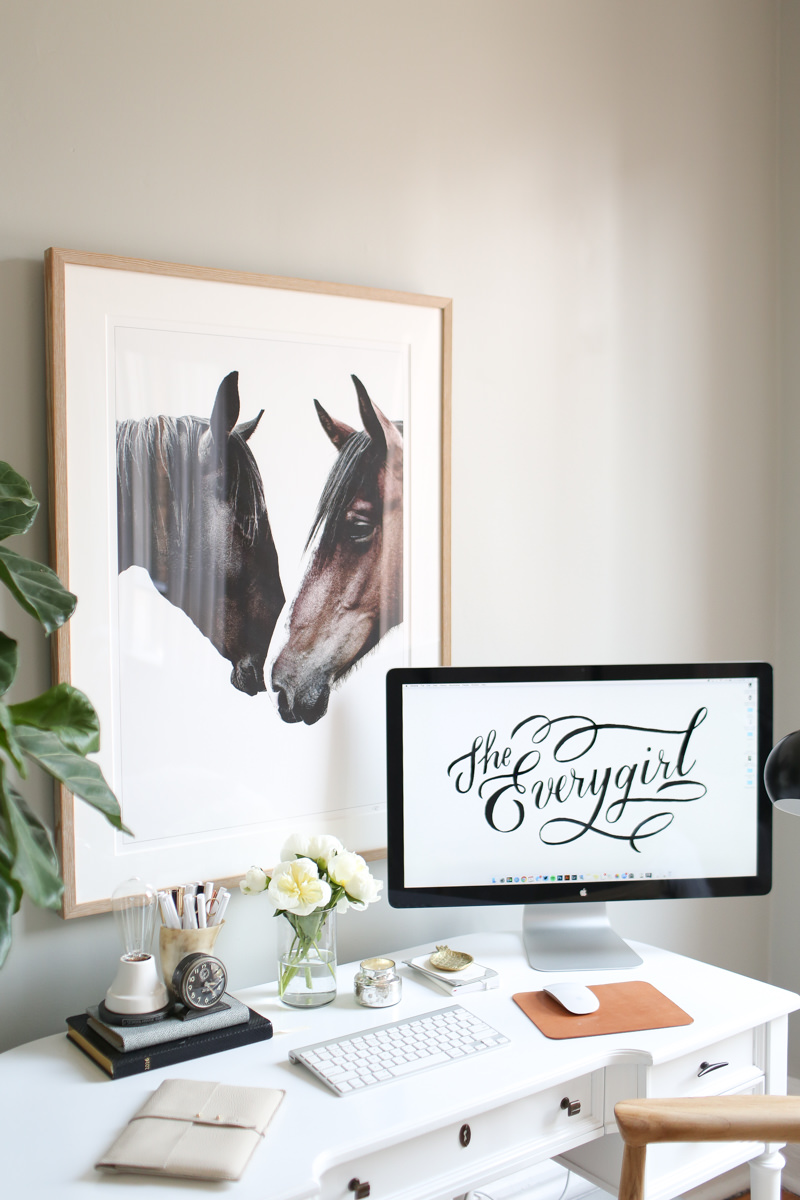 It was our 4th or 5th time meeting. A wine night at Alaina's with our friend Jess Lively and a photo shoot for Glitter Guide gave us time to chat and learn that we shared a common goal. To help young women like us–women who were not connected but wanted their dream job. Living on a budget but want to decorate their home. Women who were struggling to figure this whole "life" thing out.
This is an old post from last summer, but after recently talking about how I became a blog designer, I decided to add make some edits and republish the story of how we launched and grew The Everygirl.
I was the quintessential lost 20-something. After growing my personal blog and launching a "successful as I could possibly get considering my sociology background" graphic design company, it was time to go back to school and study graphic design or figure something else out.
I was, like so many of you may have been or are right now, at a crossroads.
I'd read these stories about the daughter of some editor was now running a company. Or flip through design magazines full of multimillion dollar homes. Much like Jenna Rink in 13 Going on 30, I wanted to see real women. To learn their stories, what they're wearing, how they decorate their apartments, and mostly, how they figured it all out. Real, relatable content that applied to women like me.
So Alaina and I met for coffee to discuss a shared dream. She typed and I held an ice pack on my throbbing finger since I slammed it in my balcony door 5 minutes before our coffee date.
The meeting ended with "So we're doing this?" and so began the creation of The Everygirl.
The beginning
Alaina was working from home as a graphic designer for a nonprofit and I was a freelance graphic designer. Read more about that job here.  We pined over names for the site, formed an LLC, and started producing content.
We were at the computer until midnight every night and I stayed there another 2-3 hours the first few months. Working our full-time jobs to pay the bills, blogging full-time on my personal blog Breakfast at Toast, and working late late nights and weekends on our passion project, The Everygirl.
I had been dreaming of launching a magazine but Alaina sold me on a website. Daily content would mean regular readers and stories actually getting read vs. skimming a magazine and not coming back for a month.
Then the name. After lots of pining and finding a URL that wasn't $18,000, we bought theevergirl.com for the bargain price of $50.04.
Our attorney worked out at my old CrossFit gym. Three accountants later, we finally have one we love who came highly recommended by a few friends. The only family connection was insurance (via my mom) who helped us set up worker's comp and media liability insurance. And no, we didn't get a discount. It was interested territory to navigate–most very foreign to both of us. This is why there are so many finance and life/work skills articles on The Everygirl.
Marketing
Our lifestyle blogs helped spread the word, and we created a teaser page below to build additional hype. So you have an idea of numbers, I had over 69,000 unique visitors to my blog the month of the launch. My home was also featured in Rue Magazine's small spaces issue in a story called 'The Everygirl" the month before the site went live.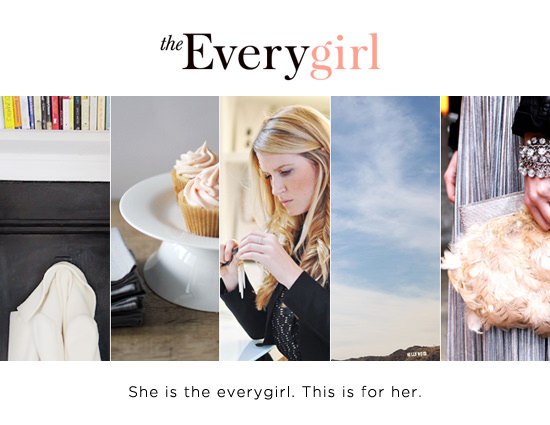 We also reached out to some of our "blog friends" who all graciously agreed to share a sneak peek the day before the site went live. We'll always be grateful to Apartment 34, Brunch at Saks, Elements of Style, Peppermint Bliss, and The Stripe for helping us spread the word.
Bloggers wrote about our site, the women we profiled shared their features with their followers, and The Everygirl continued to grow.
The Website
The only way we could afford to hire someone to code a custom site was to design it ourselves and hand the files to a developer. We knew our way around photoshop and illustrator and even though I had designed thousands of blogs on the Blogger platform, I knew nothing about WordPress.
Alaina and I designed the site in photoshop and illustrator along with our logo, and did what we always do–scoured the internet, eventually finding a developer we could afford. This saved us thousands that we didn't have, so the site cost us just under 3k each to launch. It was a lot for us and I had never spent that much on anything before, but it felt like a worthwhile investment.

Creating Content
We didn't have money to pay photographers, so I shot what I could and we bartered with a few photographers that we knew. They were almost always willing to help us with a shoot–which I understood since it's something I had done time and time again to grow my graphic design and photography business.
The friends we made through blogging helped us with food and fashion stories, and we shot and styled decor stories. Alaina and I booked a trip to NYC and slept on air mattresses at my mom's friend's dark and empty (literally) apartment because paying for a hotel wasn't in our budget.
And We're Live
Things started off well but we couldn't afford to pay ourselves for over a year. Our first paycheck was about the cost of my rent at the time, so we both continued to work our full-times jobs for the first 2 years or so, and scaled back after that.
We now each take on very few side projects for fun when we feel that we have the capacity to handle them. The Everygirl is more than enough to keep me busy and it's what I love and do all day. But I've enjoyed blogging, so that's something I've been doing nights and weekends, and I plan to keep that up as long as it feels right. After working myself to the point that I got shingles years ago, not having to work with graphic design clients anymore feels like such a luxury. My heart just wasn't in graphic design and I am so much happier without it.
Content has changed for the better. We went from publishing 1 story a day to 4 and from working with interns to part-time section editors to hiring 3 full-time employees and almost 30 regular contributing writers, and a part-time director of brand partnerships. Because those partnerships allow us to run our company–you know, to pay our employees, have an office, and pay ourselves, too.
It's crazy to think about how much things have changed and how much they'll probably continue to change in the months and years to come. So there you have it. I'm a Sociology major turned blog designer turned co-founder and editor of a lifestyle website.
Didn't see it coming. As always, I'm putting this out there for those of you who might be stuck or have an idea, and feel like you're the only one who can't seem to figure it out.
Have any questions for me? Leave them in the comments below.
Originally published in July 2016.