What to Buy at the Nordstrom Anniversary Sale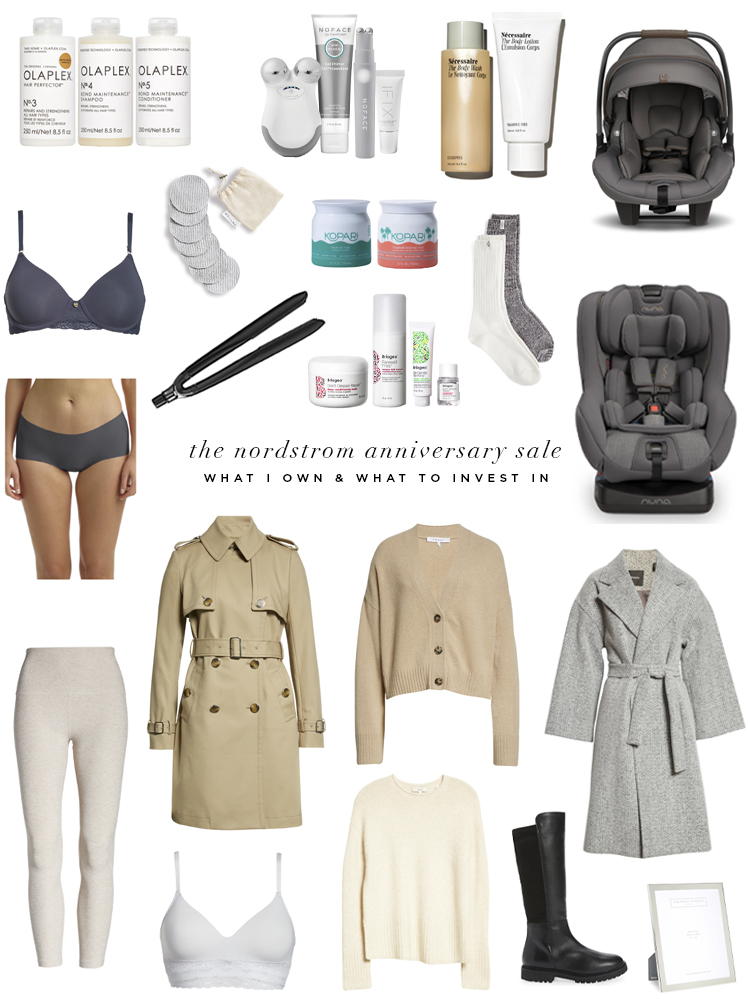 If the Nordstrom Anniversary Sale content feels like too much for me (and it does), it probably feels like too much for you. Nordstrom affiliate conversion is fantastic, but it feels like everyone's pushing the same stuff that no one actually needs. I had plans to skip the sale like I've done in the past, but as I was adding a few things to my cart and did an instagram poll. It turns out, you want to know what I'd recommend.
What to Buy at the Nordstrom Anniversary Sale
I've divided this post into a few sections: what I already own, what I purchased, and what I didn't buy but think would be worth investing in. With cold and flu season coming, we'll probably be spending a lot of time at home to avoid sickness, so no new coats or sweaters for me. Vince sweaters are my favorite and I almost always buy one during this sale.
I'm not here to tell you that you "need" all this stuff  because you don't. But if you're on the hunt for some clean beauty products or a wireless bra, I've got you.
I own (and recommend) these items:
What I Purchased at the Nordstrom Anniversary Sale:
Didn't need but would invest in: