Danielle Moss x Monica and Andy For Alex's Lemonade Stand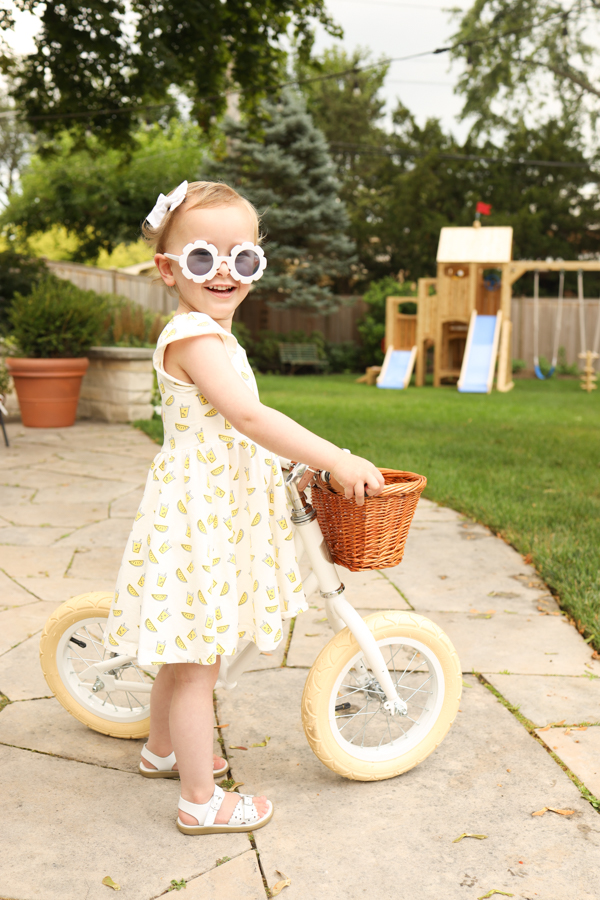 Next Month is Childhood Cancer Awareness Month, and I am excited and honored to kick things off early with my friends at Monica and Andy. They've re-released their lemonade print and will be donating a portion of every sale of this print to Alex's Lemonade Stand. We've raised over $33,000 for Alex's Lemonade to date, and it is my very big, lofty goal to double that number by the end of September.
I'll talk more about the research grant opportunities that I'll be fundraising for in the coming weeks. Childhood cancer is severely underfunded, and these kids need better treatment options. Nothing changes for Margot, but knowing I can make things better for the future – well, that's all I can do.
Danielle Moss x Monica and Andy For Alex's Lemonade Stand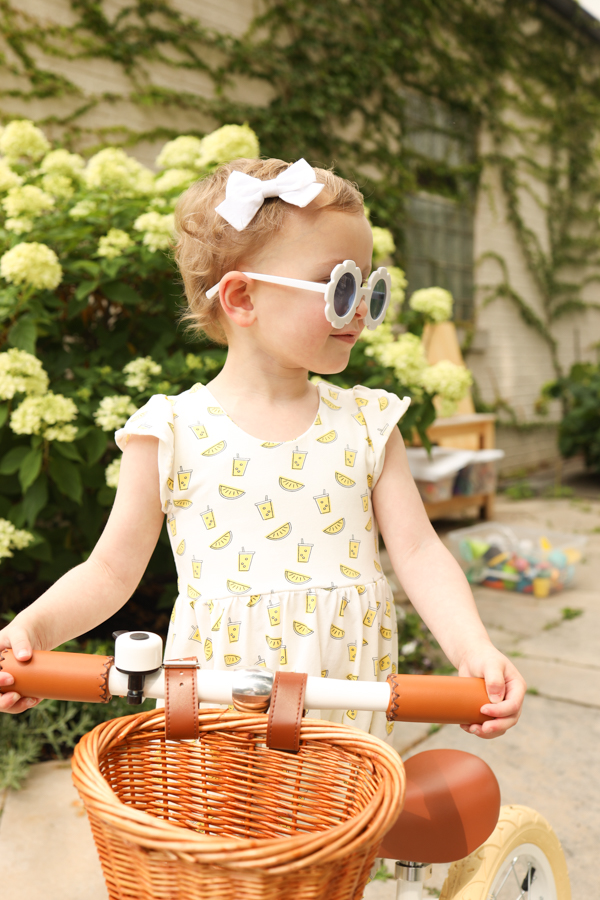 I am friends with both Monica Royer, the founder of Monica and Andy, and Jessie Mash, Director of brand strategy and digital content. Monica has been a wonderful friend – she did not hesitate to say yes to this. Jessie is one of my closest friends and was one of the very few people to attend our small wedding. I love her dearly. We love M&A – the girls have been wearing their cozy pieces since day 1, and these twirly dresses are some of Margot's favorites.
The lemonade print
If you have a friend that's expecting or want to pick something up for your little ones, this print is darling and a % goes to a very important cause. I know that most of you will not personally be impacted by childhood cancer, and I am so grateful for that. I certainly didn't think it would ever happen to me, but my daughter was 1 of the 285 children diagnosed with cancer (in the US) before the age of 20, and I am so grateful to my friends at Monica and Andy for helping us make a difference.