Why does Childhood Cancer only Receive 4%?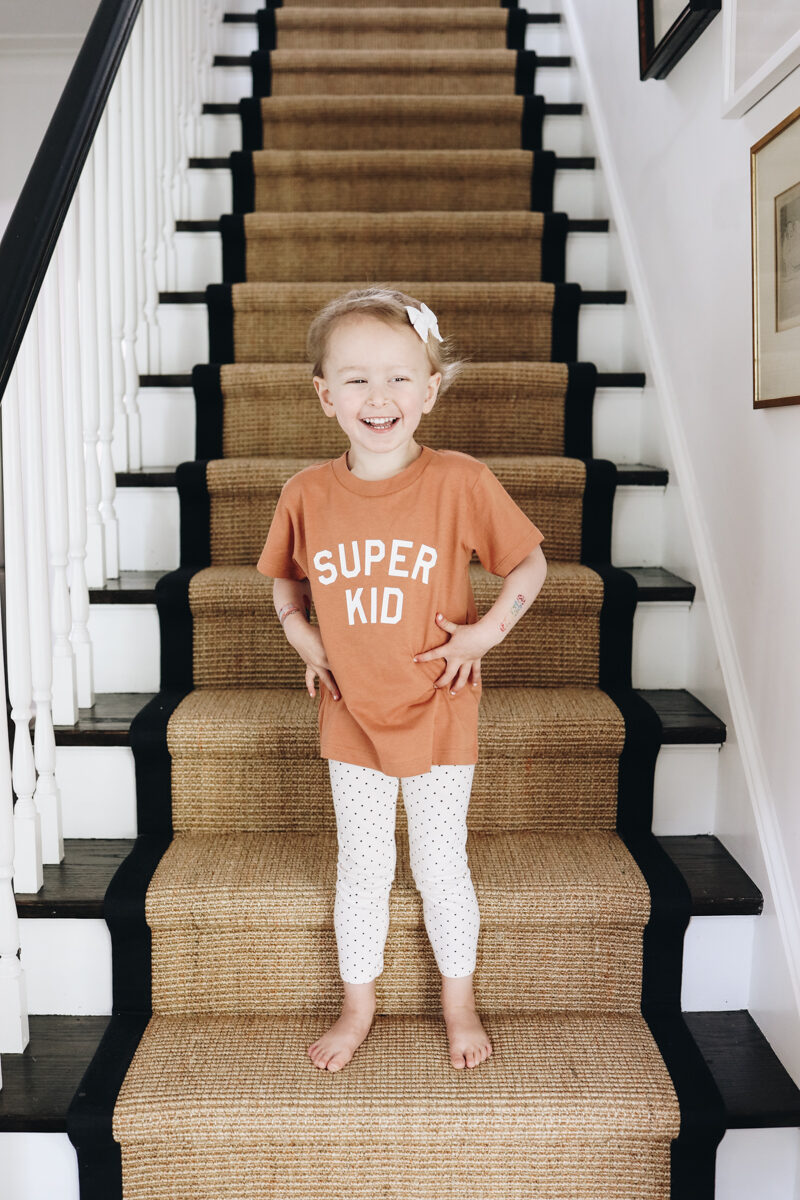 I'm so excited to partner with Alice and Wonder again. When my daughter was diagnosed with Leukemia, I couldn't shake the stats. How and why does childhood cancer only receive 4% of government funding allocated to cancer research? Last year, we designed tees and sweatshirts to benefit our hospital's oncology department and to help families in treatment and this year, we're teaming up to benefit Alex's Lemonade, to fund research for childhood cancers. I put together this video of Margot and some of my friend's kids who are in treatment. It's really special – I hope you'll take a moment to read it.
Why Does Childhood Cancer only Receive 4%?
Only 4% of government funding for cancer research goes toward childhood cancers. It's often said that children deserve "more than four" because really, they deserve the world. Now that I know what I do, I have to make things better. Almost 16,000 children will be diagnosed with cancer every year. They deserve so much more. They deserve to grow up. To be kids.
Why we made these shirts and sweatshirts
I wanted something that felt like Margot. Since she went through a "super Margot", phase, super kid felt like the perfect fit. Anyone who's ever seen Margot knows the girl loves rainbows. I also included a rainbow design for little ones and for women, too. I'm excited to match my girls for a very important cause. Being able to do something so fun and meaningful for a cause that is near and dear to my heart means the world. I am so grateful to partner Alice and Wonder for the second time. It's a small brand I love, ad this feels so meaningful. Thank you, Ali! We love you!