Find a Friend in your City: Holiday Edition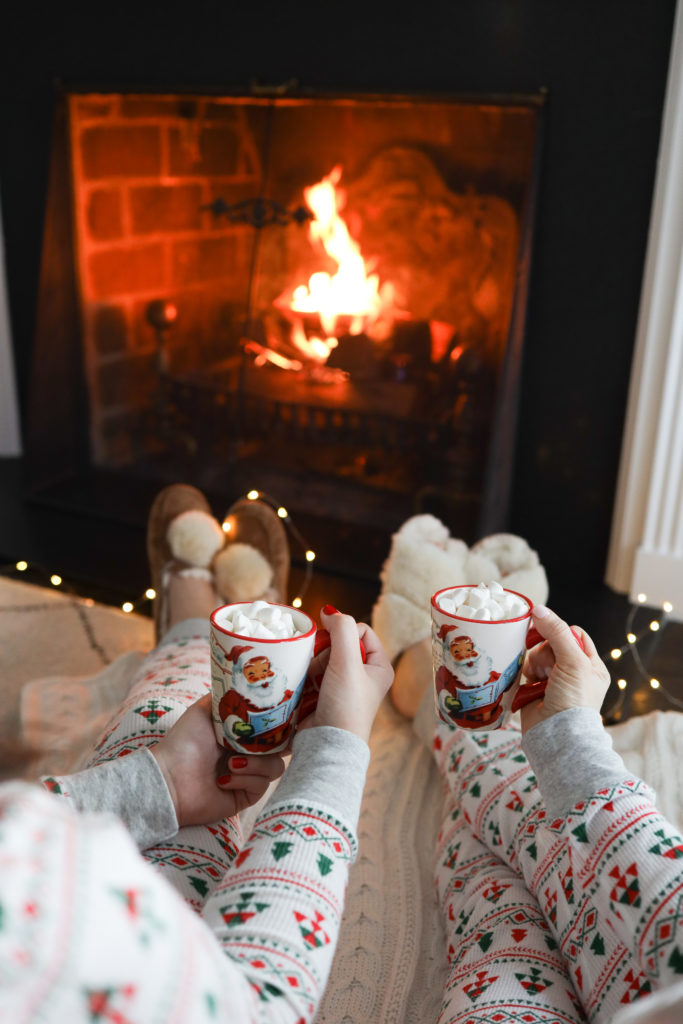 Years ago, I woke up alone (just me and Buddy) on Christmas. Even though I have a family of my own, I am not a stranger to knowing what it's like to spend the holidays on my own. Each year, I think back on that time, remembering how lucky I am and how far I've come. For years, I was welcomed into my friends' homes for the holidays, and I hope my story makes those of you with less-than-ideal families feel less alone this time of year.
My friends always got me through. Even though I woke up alone that Christmas, I had friends to spend Christmas Eve and Christmas Day with.
Exactly 10 years ago today, I visited Chicago for the first time and 9 months later, moved from LA to Chicago, where i knew no one. I have been so lucky to  make the most incredible group of friends – most of which I met online. I met my husband on Tinder, too, so really, the internet/apps have completely changed my life. My blog was one of the best resources I had for meeting new people, and in 2017, I had the idea to use it to help you connect with one another. These posts have helped hundreds of women across the country make new lifelong friends so today, I'm back with another Find a Friend in Your city, just in time for the holidays. It's a busier time of year, but it's also such a wonderful time to connect and to welcome others into our lives.
You never know how, when, or where you'll meet someone who just might change your life. Some of the friends who were at my wedding were met through social media/blogging, outside an ex-boyfriend's apartment, in school, at a friend's house, a friend's wedding, and at a co-working space. And I've made the most amazing relationships online and through social media, and have loved using my platform to hep you do the same.
As you all know, meeting new friends isn't easy. These posts have received 250 comments, so if you didn't end up connecting with someone in the past, let's give it another go. If you're a regular reader, chances are you have something in common with another reader in your city. So whether you're new to a city or stuck in a friendship rut (we've allllll been there) and want to meet new people, this one's for you.
Here's how it works (read this carefully!)
Leave a comment with your city IN CAPS and share a little bit about yourself below. Before leaving a new comment, scroll all the way down to see if someone else has mentioned your city! If they have, reply to their comment to keep each city together. We don't want anyone getting left out!
Here's a sample comment:
CHICAGO! I'm Danielle, and I moved here from LA back in 2010. I run 2 websites (and a blog), got married in 2017, and am a new mom to an 8 month old baby girl. I love interior design, hope to get better at cooking this year, and enjoy exploring the city when it's not freezing. You can follow me on instagram: @daniellemoss_
Please let me know if you end up meeting someone or even better, take a photo together so I can share your story!