My Chappywrap Collaboration is Live!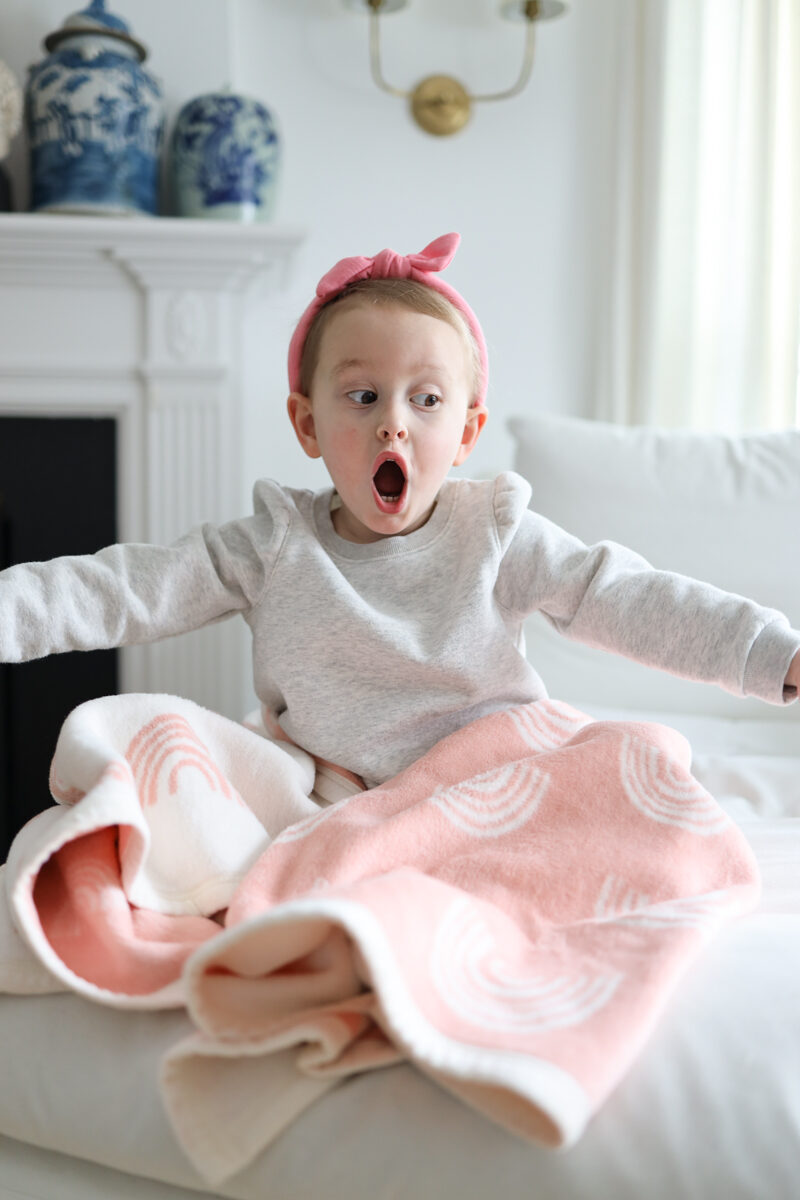 It's here! My Chappywrap collaboration was a year in the making, and the fact that it happened to launch the day after our end of frontline anniversary feels so meant to be. The team (they've been a dream to work with) actually had no idea about that milestone when they chose this date. Like I said, meant to be.
I was so excited to work with the Chappywrap team. These blankets are some of our favorites – the girls each have them and we have one in our room that Buddy has claimed for himself. Like my other product collaborations, this felt like such a nice way to give back – 30% of every purchase! will go directly to our Alex's Lemonade Stand fundraiser. Those dollars will help make advances in childhood cancer treatment and research, and will assist families with travel expenses.
So why rainbows?
The short answer is Margot. They're one of her favorite things and have been a sign of light and hope for our family throughout treatment. She danced to "Get Back Up Again" (from Trolls) after our first hospital stay and throughout the last (almost) two years.
Some super fun surprise around each corner.
Just riding on a rainbow, I'm gonna be okay.
Hey! I'm not giving up today.
There's nothing getting in my way!
And if you knock knock me over, I will get back up again.
We were knocked down again and again, but always got back up. And here we are, months away from the end of treatment, stronger than ever.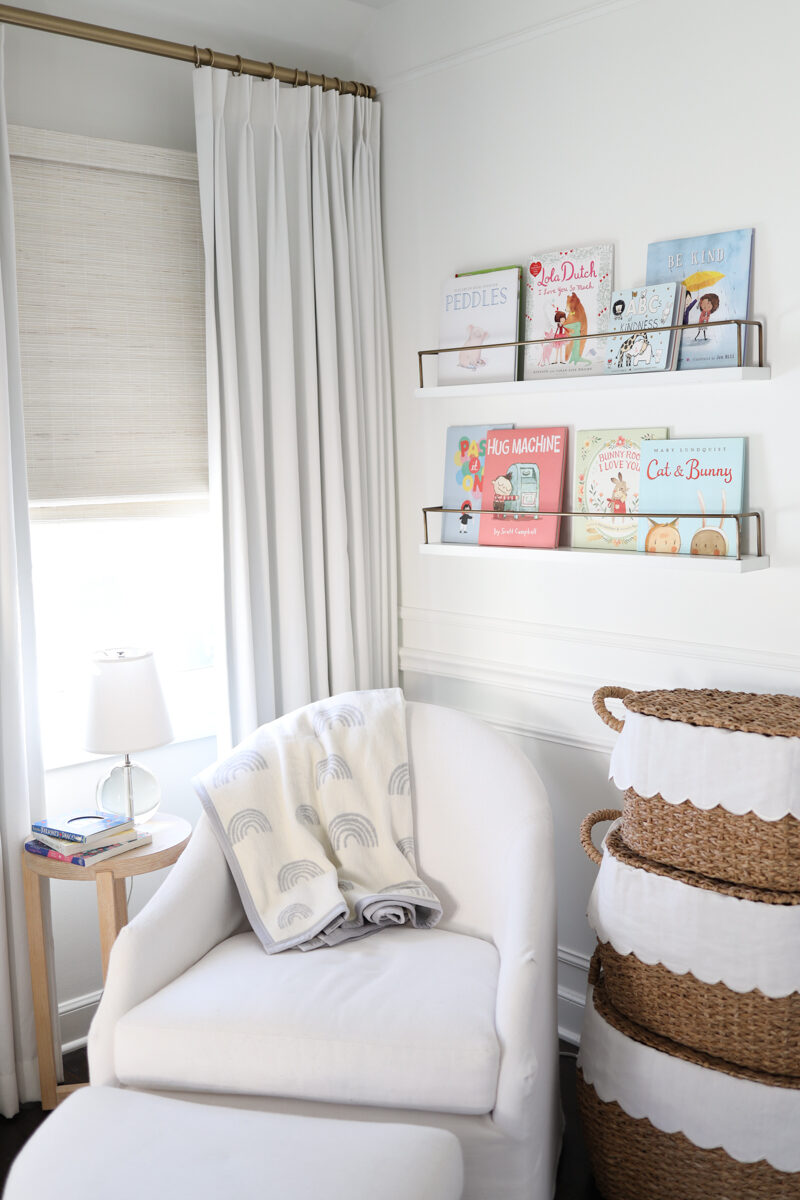 The Danielle Moss x Chappywrap collection
Margot loves the color pink more than anything, and I really didn't want to do the whole pink and blue thing, so we did pink for Margot and a neutral grey that would work in any room. These are the perfect size for babies and little kids – they're the softest, coziest blankets – Margot now sleeps with hers every single night, and Kate asks for her "bummows" (that's rainbow) every morning.