What I Learned When I Took a Break From Influencing and Sponsored Content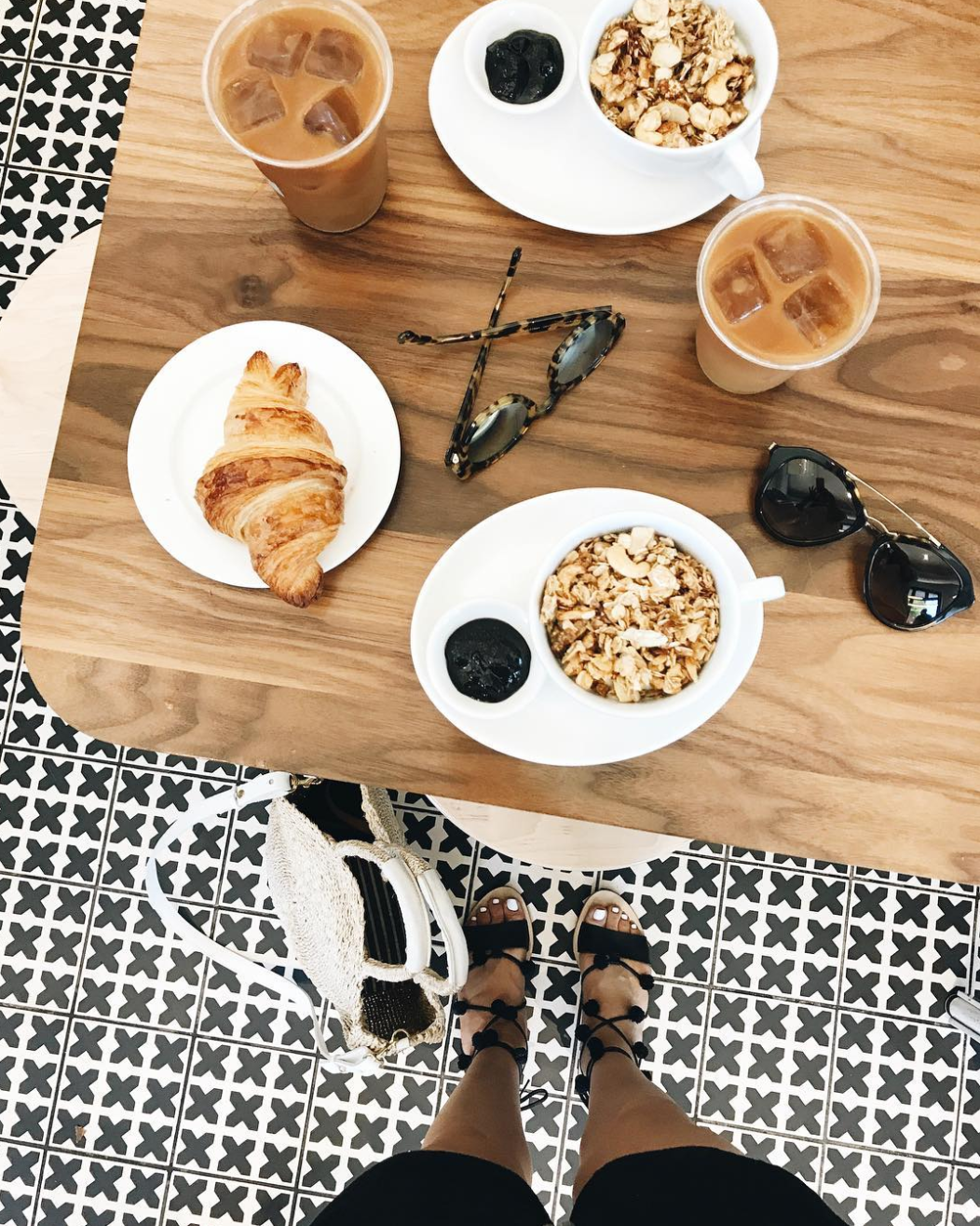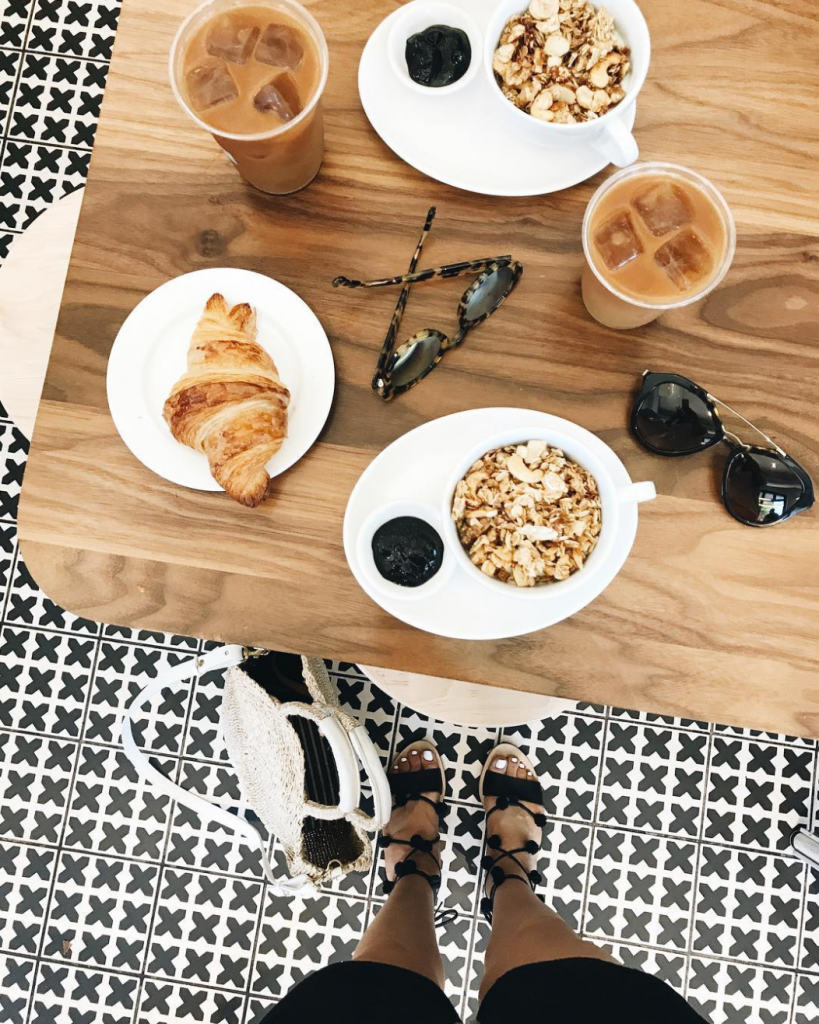 An influencer is defined as "a person who has the power to influence many people, as through social media or traditional media." I'm not sure what it is, but the title of "influencer" can feel a little cringey. Influencing for good is a good thing, but when it refers to influencing someone to buy something – well, that can't be your only title or goal, right? There has to be more to it than that. It is my goal to inspire other women. To lift them, make them feel less alone, and to create a sense of community. I want to raise awareness and funding for childhood cancer and to be a resource for moms with children in treatment. To hopefully be a source of positivity and inspiration. Here's what I learned when I took a break from "influencing" and sponsored content.
What I Learned When I Took a Break From Influencing and Sponsored Content
It's posts about how we compare ourselves to other women, bringing awareness to childhood cancer, or talking about anxiety that are the most meaningful (to me). Any time I share something I am passionate about, I receive messages from women who feel less alone. That is the kind of influencing that I want to do.
Time away was eye opening
When I took the majority of last year off, my eyes were opened to what it's like to take in ads and content as a consumer. It was a time of my life when 100% of my focus was on getting my family through the impossible, and as a result, everything else felt trivial. Sometimes, partnerships are woven in organically and other times, they feel so forced. The constant ads and not disclosing gifted products or paid collaborations – it's a lot to take in.
View this post on Instagram
Let's talk about about where I've gotten it wrong.
When I started blogging in 2007, I never expected it to turn into a possible career and as things evolved, I had to figure it out as it was happening. There were times I said yes to a brand not because it was something I already used and loved, but because because I could make it work. In 2019, something shifted and I vowed to stay really true to myself and to you, too. To have experience with and truly love anything I share with you. This should have been obvious from day one and I'm so sorry it wasn't. Most of us on this side of blogging and social media have taken on partnerships that were fine enough but not a perfect, organic, natural fit. Like any job, there's a learning curve and we're on our own here, just trying to figure it out.
If we're not 100% true to what we love, how will you know when I'm being honest?
This is me promising to always (always) be honest and upfront. Always.
Even if a brand or product is good, if it's something I wouldn't normally talk about if I wasn't getting paid (even if it was a product I liked) that it just didn't make sense. It can feel so staged and so forced. Brand partners have edited what I've shared and basically won't sign off until it's what they want me to say. Never again. The hair appointments, flowers, and staged moments to photograph something for sponsored. posts? No to all of it.
Saying no
Just this year, I've said no to 19 paid brand partnerships and yes to 3. I almost always say no thank you to gifted product and won't share anything I don't love and wouldn't spend my own money on. All three partnerships I've signed off on were an instant "hell yes" – things I'd be excited to share with you. There's another brand that seemed amazing but I asked to have a month with the product to make sure I loved it (and I do) before promoting, so I'm going to say yes to that one, too. There was another I liked but wasn't crazy about so I won't be moving forward. Only one set of sponsored posts have gone live and we're almost 1/3 of the way through the year. That feels so damn good.
Figuring out who I am and what I want
I've worked full-time, been at home with my girls full-time, and now work part-time, and am figuring out what I really want to do. What I know is this. Life is too short to devote time to anything or anyone who doesn't bring you joy. Earlier this month, over the course of a few days, I unfollowed over 1,000 people on instagram – an effort to filter out any excess noise. To focus on what matters. As someone who enjoys design and photography, posting beautiful photos and moments can be fun, but it's the real moments that I love the most. And it's the laundry piles and crap all over the counters that lets you see a real glimpse into my life. The real issues – political and social – the privilege, motherhood, anxiety, taking the pandemic seriously, etc. that matter.
View this post on Instagram
I understand both sides more than ever.
I know it can be a lot to take in. It is my hope that I can continue to bring women together, whether that's by sharing things I've gone through or reintroducing my find a friend series to quite literally use this platform to help you connect. I promise that I'm going to do my best, and I hope I can be someone who brings something good into your life. If you've made it this far, thank you for hanging in there as I navigate this next chapter.