Q&A: About Me, Style, and Motherhood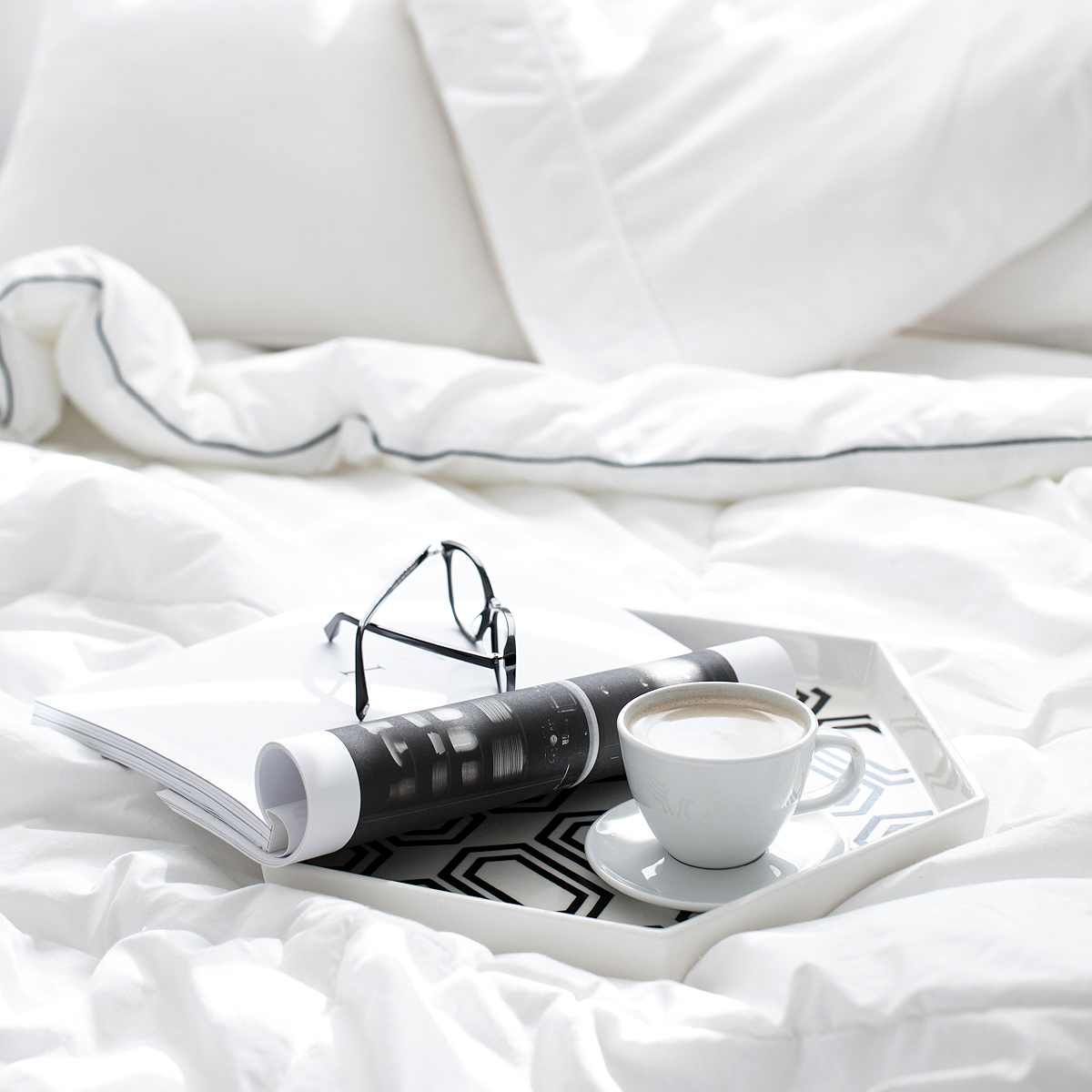 It's not always easy staying on top of questions and messages on instagram, but I love connecting with you guys and always try my best. These Q&As can be fun but it's a lot easier to put everything together in one post here (I'm a fast typer) vs. answering them on my phone. A few weeks ago, I asked you what questions you had for me about life, motherhood, career, and style. Work, home renovations, and life sort of took over, but I'm finally getting back to your questions, and added a few more from today, too. If you have any questions that I didn't answer here, please leave them in the comments below!
Are you a libertarian/democrat/republican?
Is Conor the same?
We both typically align closely with the Democratic party (obviously don't always agree with everything) but that's how we vote and we are both pretty liberal. Human rights will never be less important than how much I pay in taxes.
Why haven't you and Conor combined finances?
Why do you still split everything 50/50?
Conor and I have always been very honest and open about our finances. We own a home together and have a joint checking, but haven't combined everything yet. I explained everything in this blog post.
How many app dates did you go on before meeting your husband? It's so hard. I want to give up.
I wish I kept count. There were a lot of first/only dates. It's really exhausting and really hard, so my advice (because you totally asked for it, right? ha) would be to take breaks when you need them, set some boundaries for how often you'll swipe left and right, and try not to cram too many dates into one week. There was a summer that I didn't want to focus on dating, so I took time off and focused on work, myself, and my friends. It's so important to take those breaks. I was on a break, signed up for Tinder for one day, and met Conor. I also want to tell you that it's ok to be on these apps and want a serious relationship. I have never had a one night stand (ever). It was not a "hook up" (wow, haven't said that in so long) app for me and doesn't have to be one for you, either. But man, it's a lot with the terrible messages and people who don't want something real when that's what you're looking for.
What does your idea of balance look like?
When you take time for yourself and make sure you get a break when needed. I spent years waiting for things to "slow down" and realized that's probably never going to happen, so I took it upon myself to make sure I take care of myself. For me, that means getting a workout in, time with my family and friends, watching a favorite show, and eating healthy food.
What is your personality like?
I really don't know how to answer this one. I'm outgoing, pretty direct, and a very loyal friend. My friend Amelia says I'm focused, determined, and have a great sense of humor, too.
Are you reserved, quiet, or shy?
Nope. I don't like small talk and big/events crowds usually overwhelm and exhaust me, but I usually find 1-2 people to really dive into a conversation with and only talk to them. Once we're talking, I'll tell you pretty much anything. Definitely not quiet or shy. I'd much rather get together with 1-2 close girlfriends and spend quality time with them. I love one-on-one conversation. I do really enjoy being alone. I lived alone and worked from home for years, and loved having that time to myself. I'm a lot more productive when I can just power through without any distractions.
Are you very proper?
I'm polite and a decent human being but I don't know how proper I am. I'd say I'm more casual than proper?
You're super disciplined and organized.
Usually. Lately, it's felt like I've been juggling so much at once (work, baby, renovations, etc) that I'm less organized than I used to be. Once the house is done, I'm hoping I'll start to feel like my life is a little more together.
What would you tell your 22-year-old self?
You don't have to have all the answers right now, and you'll be ok if you don't figure out your career, get married, and have a baby by 30. Get rid of those timelines. Everything's going to work out. Here's a post on why I'm glad everything didn't work out as planned.
You are Type-a, funny, good sense of humor, loyal, solid friend.
I swear I'm not making this one up and yes, that's pretty accurate.
Do you feel like you have a healthy or more distorted relationship with food?
I try to avoid sugar and processed food and was strict paleo for a while, but that's when I felt my best. I haven't lost all the baby weight (10 lbs to go) and haven't really done much to try, but I do try to eat clean and would love to be better about that. I am a lot more relaxed now but don't feel nearly as good as I used to. I have found when I eat clean, I look and feel better. I like putting healthy, whole nutrients into my body. So I think it's pretty healthy. Eat as clean as possible and let yourself have those splurges when you want them.
How do you stay in shape?
No idea. I'll let you know when I get in shape. Haha. I'm so soft and have about 10 lbs to lose. It's been harder than I thought but I'm doing my best and honestly not as focused on getting where I'd like to be as I thought I would be. I try to eat clean but that's not always easy, either.
Have you become friends with any followers who
are similar to you (moms in Chicago?)
Not since having Margot, but last year, I did meet my friend Brooke through instagram last year. She contacted me to ask for my realtor's info (my husband!) and wanted to get in to see a house while he and I were together. I wasn't really looking for new friends at the time but walked away from meeting her knowing we would become friends, and she's now one of my best friends. We talk almost daily. She is a light.
There are moms I talk to on instagram pretty regularly (some have blogs and some don't) but I haven't really made any new friends since Margot was born because I haven't really had time.
How is Buddy?
He's a DREAM. Love him so much. He LOVES Margot and she really loves him, too. If you ask where Buddy is she looks right at him. Buddy sleeps in my nook every single night and we still snuggle all. the. time.
Do you want more children?
We do! We love life with Margot and I totally understand the appeal of one (we'd have more time, energy, and money) but we'd love at least one more.
How did you know you were ready for a baby?
Had we gotten married when we were younger, I probably would have waited at least 1-3 years, but I was 35 and thought it would take 6 months to a year, so we started trying right away. I definitely felt ready to be a mom since I always wanted kids, but I don't think we were ready to find out I was pregnant a month after our wedding.
What's your favorite investment piece?
My IRO leather jacket. I got it during a 25% off sale at Shopbop and wear it all the time. It's one of those classic pieces I know I'll have forever.
How do you approach trying to style a new room?
I usually start with one piece that I really love, and add in from there. When it came to our living room, I knew I wanted the Rose chairs from Interior Define and I've always loved the RH sofa we ended up buying, so I picked up fabric swatches to make sure everything worked together, and then fill in from there. I try to have a mix of wood/material, like our wood coffee table, metal console, and we're still hoping to add some leather/vintage wood, and need to order pillows.
What kind of manicure do you get? Gel, dip, or traditional?
I just get a traditional manicure and have always used Essie or OPI until recently. Zoya is formaldehyde free and works really well. I like April and Brenna (they're light pink and nude). I've only done no-chip a couple of times when traveling but have always been wary of how permanent they are, and dipping my nails in acetone always made me nervous.
Is your gold bracelet from Cartier?
It is. Conor (and Margot) surprised me with it going into my birthday weekend last September, just a little over a month after Margot was born. I love the meaning behind it and haven't taken it off since they gave it to me. I've also been in long sleeves until recently, so it's sort of been in hiding.
What's your favorite ice cream flavor?
Mint chip and vanilla, which have been my favorites since I was maybe 7. I don't like chocolate ice cream but love these So Delicious coconut milk fudge bars. (makes no sense, I know)
What's your coffee order?
Almond milk latte (preferably iced, when weather allows for that) and at home, I'll make coffee and add a little almond or coconut creamer. I really like Nut Pods and Califia creamer.
Is everything in your wardrobe is neutral except your underwear?
Haha. No, although all my underwear happens to be neutral (this brand is my favorite). I love blue, and have some hunter green, olive green, blush, and a touch of red in my wardrobe. I just tend to stick to a more neutral palette since it's easier to mix and match, and I never tire of those colors.
Can you show us more photos of your bathroom?
Yes! I'm working on a post about our powder room (will go live this week!) and will start the master bath next.
How did you find contentment when you were single in your 30s? I know you've talked about this but it's so hard.
It is so hard. I want to tell you to enjoy being on your own but that's such an unfair thing to say because it can feel really discouraging and really lonely. I think it's important to remember that every stage, whether single or in a relationship, comes with a set of challenges. Getting married and having a baby wasn't this happy ending that meant I got everything I ever wanted and would no longer struggle. I love my husband and baby so much, but there's a struggle to find time for myself and I'm constantly scrambling to get things done. And marriage is wonderful but obviously not perfect, either. I wish I knew I had this coming and could have appreciated the time I spent on my own pre husband and baby, but looking back, I did enjoy that time a lot.
There are times I was really happy on my own and embraced being single and living alone. Sometimes, it's just so lonely and I definitely doubted whether or not I'd meet someone I'd want to make such a big commitment to. I'd say to find things you really love to do, and do them. That might sound obvious, but I had my own little routine, learned to love my Sunday nights at home, had a great group of friends, worked out 5 days a week (I miss that so much!), and it wasn't always easy, but I tried to really embrace all the good that came with it.
What is your morning routine like?
We usually make breakfast for Margot and all play or go for a walk before it's time to get ready for work. My morning hair and makeup routine aren't too lengthy, so I can do that pretty easily while Margot plays or Conor will watch her while I get ready. I'll sometimes wave my hair after the nanny arrives if there's not time earlier, but again, it's a pretty simple routine most days. The days I work from home, I don't really get ready and just wear workout clothes with the hope I'll get a workout in a lunch, but I've been terrible about that lately.
How do you balance work and motherhood?
I just wrote a blog post on how we divide parenting and household chores. I couldn't work without our amazing nanny, and my husband is so great about taking care of her when I need to work before or after the nanny leaves. I am also so lucky that I own my own company and am able to work from home when I need to, which saves hours of getting ready and commuting, so my circumstances are a bit different, and I am so grateful. It also never stops. If I didn't have a blog, it would probably feel easier, but the last couple of weeks, I took on a handful of campaigns and it's felt like a lot. BUT I'm so grateful to have these opportunities to partner with brands I love. I think I'm going to slow down a bit on sponsored stuff and am planning on taking a few Fridays off this summer to slow down and just enjoy my time with Margot.
How did you find the best formula for Margot?
This was a journey. We started with Holle but she spit up so, so much in the beginning and was pretty fussy, so I switched to Hipp Comfort thinking that would help. At a recent appointment, the doctor said that even though she's not allergic to dairy, there's a chance she has a dairy intolerance, so we switched her to Hipp HA (hypoallergenic) and it has made SUCH a huge difference. It took a little less than a week but it's been 2 weeks and she hasn't spit up, and seems a lot more comfortable. She's eating a lot more, too.
I had so much guilt for not catching this more quickly. Had I done this sooner, she could have been feeling better sooner. But I had no way of knowing and had her on a great formula that I thought would make her feel better.
Did you vaccinate Margot?
Yes, but I did not start Hep B until her first doctor's appointment, and spaced a few vaccines out a little bit since she spiked a low grade fever and was miserable after one round. I didn't love the idea of putting anything in her body but know it's for the best.
How did you introduce Slumberkins to Margot to help her sleep?
Margot loves anything that's soft and fluffy (this blanket is her favorite) so she wanted to snuggle and sleep with her Slumberkins right away. Since she chews on them a bit and was still spitting up up a lot when I first bought it (at around 6-7 months maybe?), I ended up buying a few more because they were constantly in the wash.
Any advice on how to get an overtired baby a good night's rest?
I'd end up rocking Margot to sleep and hope for the best. Would love advice from more seasoned moms who can actually answer this one.