Women's Loungewear and Pajama Sets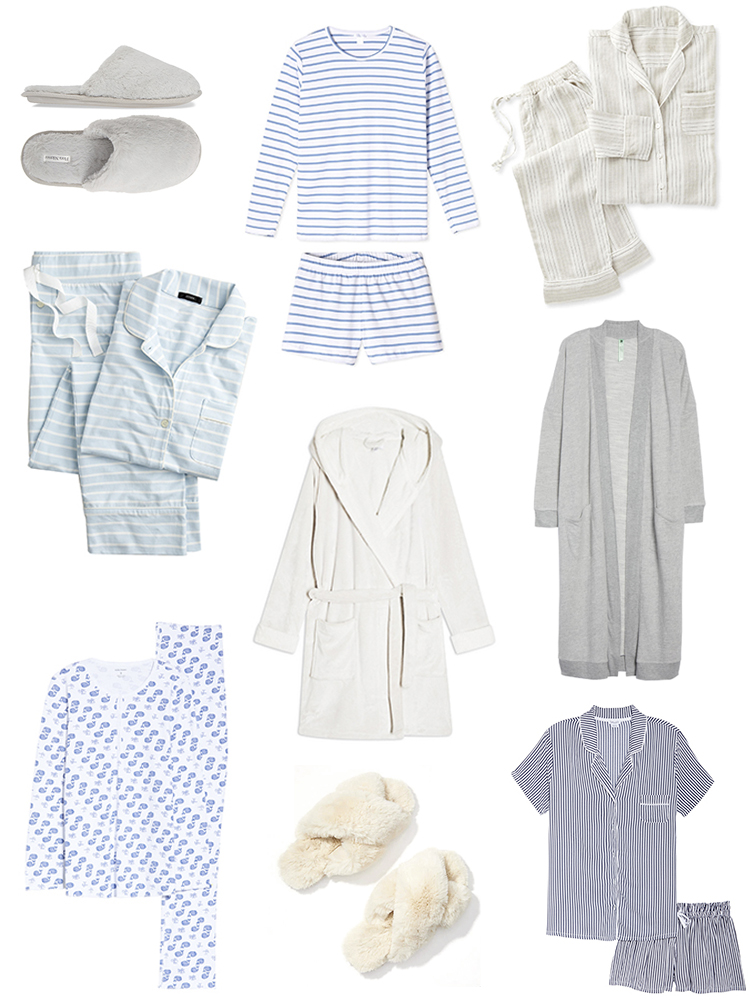 I've been spending a lot of time inside. After work, all I want to do is spend time with Margot (in sweatpants or pajamas) and then relax with Conor by the fire. It's too cold to do anything and I've lost all motivation to get dressed (don't mean to sound so dark), so I've been all about cozy, comfortable clothes. Sweats, pajamas, robes, socks – anything and everything that feels loose, stretchy, and soft. If I can wear something that actually looks good, I can feel better about the fact that I'm never technically "dressed," right? Right. Here are my favorite women's loungewear and pajama sets.
Women's Loungewear and Pajama Sets
I don't own everything in this post but have a Barefoot Dreams robe, and Eberjey, Lake, Splendid, Roller Rabbit, and J. Crew PJs, and love them all.