What's On My Mind This Week: House, Life, and Work Updates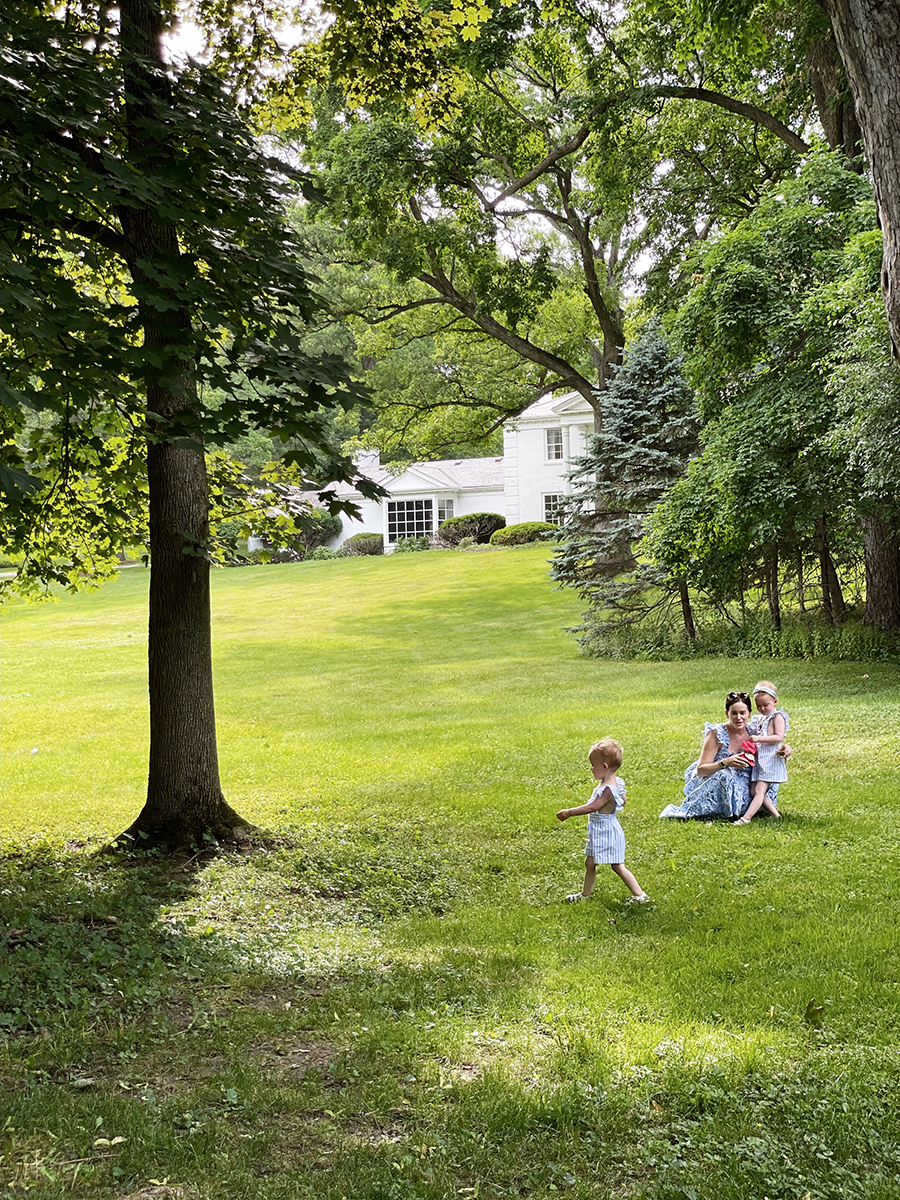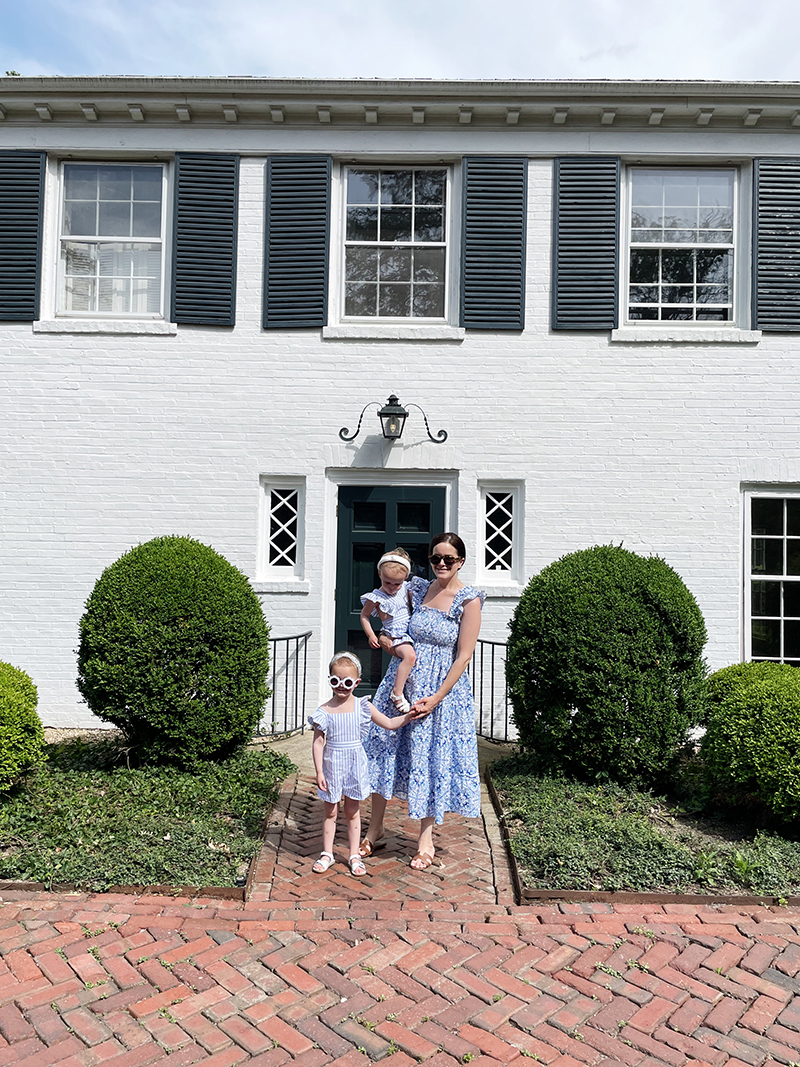 Have you ever found yourself in a season of life where it feels like everything is about to change in a big way? Because that's where I am right now and it has me thinking a lot about what I want this next chapter of my life to look like. I've been through changes, but this feels different. Over a decade ago, I moved from LA to Chicago on my own. I started a company, got married, moved from the city to the suburbs, and became a mom. All big changes, but nothing compares to what's about to happen. It feels bigger than anything, and I am feeling a level of gratitude that I've never felt before. It's consuming in the best possible way. In less than 40 days, my daughter will finish 798 days of treatment for Leukemia. And we'll pack all of our possessions and move to our new home. It just feels so…big. So big. Anyway, here's what's on my mind this week.
What's On My Mind This Week: House, Life, and Work Updates
Before I start…
My Hillhouse dress (in the photo above) is still available in a few sizes. I'm usually a small or medium but these run big and the XS fits perfectly. So size down! The girls are wearing this romper which was a gift from Bella Bliss.
We close on our house today!
I can't believe we're here. It's been four months since we first saw our new home and it will finally be ours today! We have the closet guy, floor guy, and basement demo starting this week. And we're meeting with Melinda (she's doing our kitchen, bathroom, closets, and laundry room) and window treatment designer this week, too. This house feels like a forever home and I'm really looking forward to my girls growing up there. To the memories we'll make, and to a fresh start without treatment. We took the girls over to the house late afternoon and they ran around (and over to our neighbor's yard) and we had a pizza picnic in the living room since it was a million degrees outside.
Design updates
I have the BEST design news. I've found all these fabrics I like but figuring out window treatments and rugs etc. is a little overwhelming. And I've felt pretty stuck. My friend Kira David (here's her IG) is an amazing interior designer, and I messaged her asking if she'd let me pay her to consult for a few hours. She doesn't normally do that but is a friend and said yes! But it gets better. She will be in town tomorrow and is making time to meet me at the house to knock out the girls rooms and a few other things. Oh, and an update there: Margot and Kate will not be sharing unless they ask to in a year or two. More on that later.
I should add that I fully see the value in hiring a designer, but I really want to decorate our house. Except I'm new to all of this and there are things I've never done before (custom upholstery and window treatments) it's nice to be able to go over everything with someone who shares my vision but also knows what she's doing and expertise that I do not. My hour-long call with Steve Cordony (via The Expert) was amazing and so productive. It wasn't cheap but was so worth it. We chose all the lighting and furniture for both our living and family rooms in a little over an hour.
End of treatment is so close
Tomorrow marks 2 weeks until Margot's port removal surgery. I finally figured out end of treatment plans and have something magical planned. It will be a small celebration with our closest friends. Not much more to say other than we are so close and I'm feeling so many feelings. This is huge. I couldn't be more grateful.
Brand update
You may recall that I mentioned the desire to start a new brand. Well, I had a call on Monday and it went really well. It looks like this might actually work out, and I'm hoping we can get the ball rolling. I wouldn't have a business partner and honestly don't think I could ever go that route again, but – the person I'm speaking with would play a major role and own part of the company. Let's just say it's a brand and that there would be a giveback component (to childhood cancer research, obviously).
I'm in SEO mode again
I promise to share more about this but really need to see my organic traffic start to climb before I do. Although since I took my site SEO score from 75 to 100 and have posts that rank, I might be able to help sooner, since some of you have expressed interest in learning more about SEO, or search engine optimization. But in short, I've realized that about half my traffic is organic, meaning people find me via google search and the other half is from me sharing on social. The goal is for organic traffic to be much higher, and to not need to rely on social to have too much traffic. So, months ago, I optimized every single post, but recently found RankIQ which gives you more words to plug into each post to make them rank, meaning they'll show up when people search something). It takes time for posts to rank, so I can't tell you to drop everything and sign up and that it will change your life, but everything makes sense so far.
In case you missed it…
I added some new finds (and purchases) to my shop