What To Pack for a Warm Weather Getaway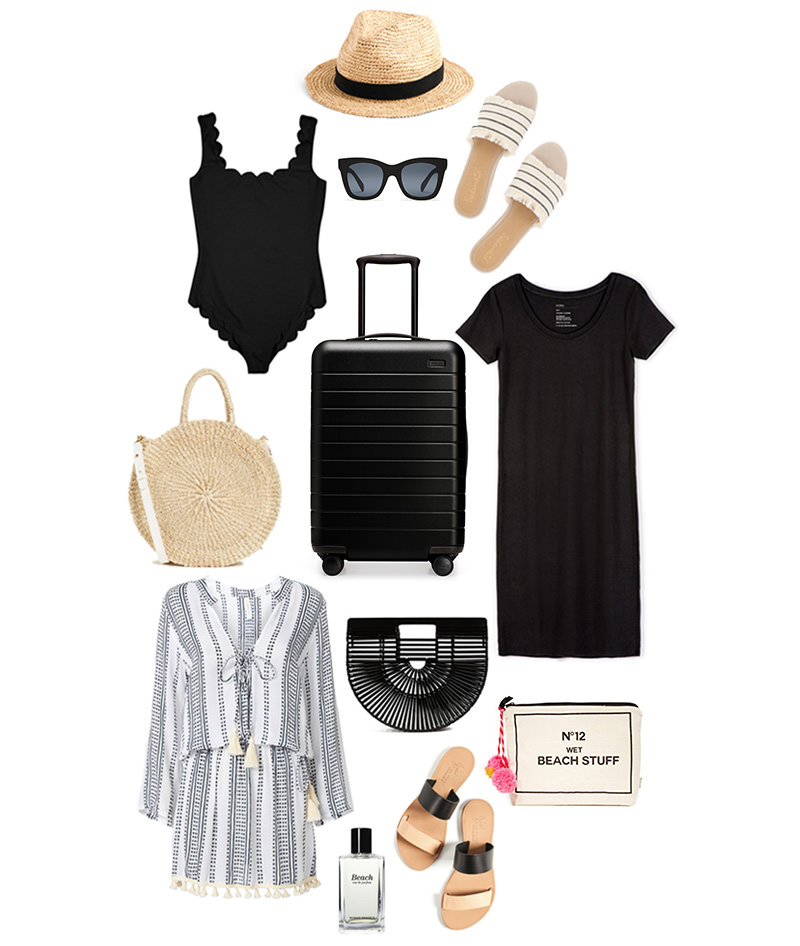 This winter weather has had me dreaming of sunshine, but between feeling exhausted, zika, and Hawaii being too far and expensive, we've felt a little stuck on where to go and when to do it. Last weekend, we finally booked our trip to Miami and will be on a beach in just 2 weeks! Miami is the first city we traveled together (2 months after we started dating), and here we are, 2.5 years later, married with a baby on the way. Crazy how much things can change in a few years. 
I'm really looking forward to walking down the street with a straw bag in hand and sandals on my feet. The California girl in me misses that life so, so much. 
We used points to book our flights and just think of all the money we'll save on me not being able to order drinks! I only wanted to take one day off of work since I'm planning on saving most of my vacation to use after maternity leave, and we're hoping to spend a few days in London this spring if I'm up for traveling in April. I'll be 26/27 weeks then – is that too late?
But back to Miami. I have a few maternity dresses (the t-shirt dress above and this one, too), some sandals, and I ordered a some new swimsuits that I hope fit. I'd love your recommendations for cute pieces (or favorite maternity brands) for my little bump and things to do/see in Miami, too.
Hat  |  swimsuit | sunglasses (only $55!)  |  striped sandals  |  straw bag  |  suitcase
t-shirt dress  |  cover-up  |  purse  |  beach perfume  |  sandals  |  beach stuff bag