What I Bought and Loved in September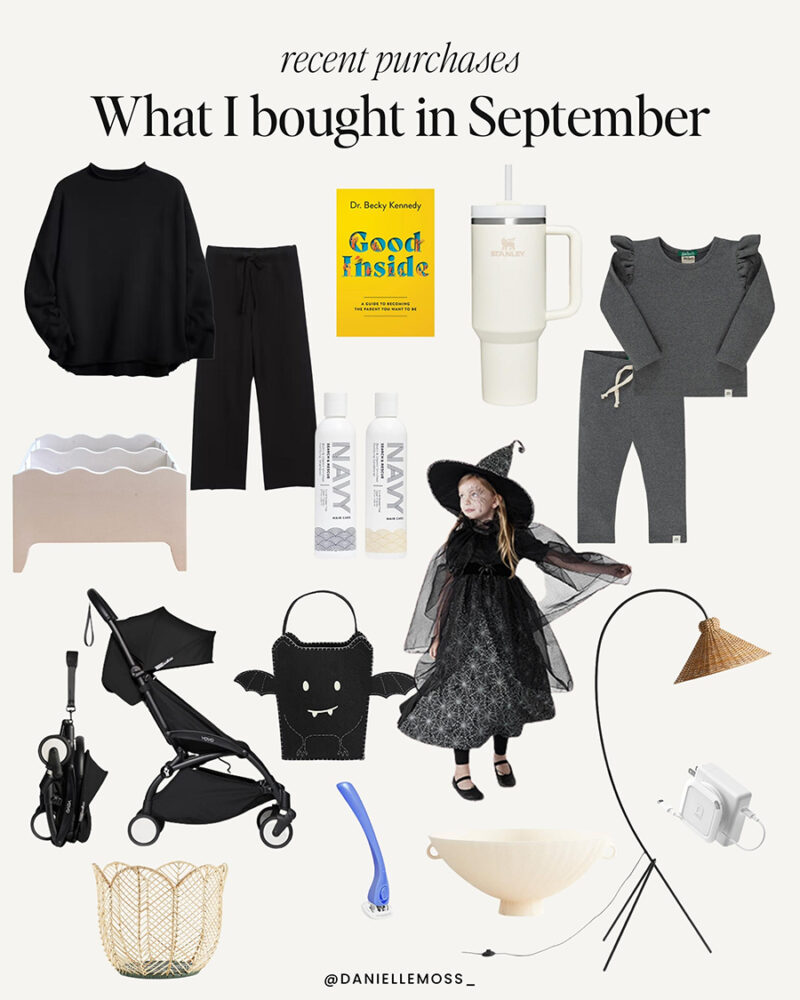 Another month – a big trip, a new season, and some purchases for our home. I won't be doing too much shopping for myself since I have lots of sweaters I haven't really worn in years, and I definitely don't need another coat. Here's what I bought and loved this month.
What I Bought and Loved in September
Stylish Loungewear
This was a splurge – I got it to wear while traveling but it arrived after we left for our trip. I've washed and worn it 3x the last week – it's so chic and comfortable, and I feel dressed even though I'm really not. Yes, it's pricey, but it's worth it! I'm going to live in it this fall and winter. And no, it was not discounted or gifted.
Billie Razor
I've been using a Billie razor for years and years, but left my razor in Italy. So I bought another one.
NAVY Shampoo
Apparently quite a few "influencers" (I dislike that title) posted about this but I haven't seen it anywhere. But – my friend brought it up and said I needed to try it. My hair is so fine and is pretty damaged, so I'm hoping it'll help. I've only used it once but my hair was so soft after conditioning, so I'm liking it so far. I'll report back.
Stanley Quencher
Alright, so it's now out of stock but sign up to be alerted when it's back. Is it worth the hype? Yes. I've been drinking so much more water. It's easier to use and carry and I do really like it.
Apple Charger Organizer
You know how much I love organization, and this little accessory is pretty great.
Bath Mats
Our bath mats were getting a little gross, so I ordered this budget-friendly set from Amazon.
Athena for Crate Floor Lamp
We haven't gotten this yet but I'm so excited about it. I'm planning on putting it in our bedroom or family room, which is still not close to being done.
Decorative Bowl
Athena has some beautiful pieces in her collection and while I loved a few larger jugs, I went with this bowl. It's so chic.
Club Chairs
I ordered two of these chairs. They'll go in our bedroom or by the fireplace in the family room once it's no longer under construction. 🙃
Antiqued Mirror
Since OKL was having a sale, I caved and bought this mirror, too. It's going to go over Margot or Kate's dresser. Have to see where it looks better.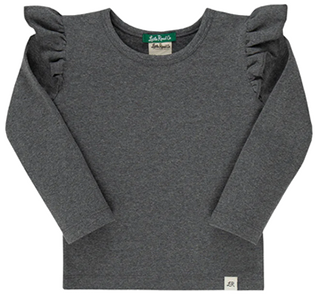 Fall outfits for the girls
I love Little Road, but it's such a pain to shop. You have to create a wish list and if you're not adding it to your cart within 30 seconds of a product launch, you're bound to lose a few pieces. I did get this outfit for the girls and it's in stock in almost every size. The pieces are so soft and well-made – they're great play clothes, and I really like the darker colors since they're less-likely to be stained.
Book storage for the girls' rooms
I ordered a basket and bookcase for the girls' rooms since they don't have any book storage, and I think they're old enough that wall shelves wouldn't make sense.
Play Table
Since we don't have a playroom right now, I'm working on making the girls' rooms a little more fun. Margot has a dress-up clothing rack in her room and I'm putting this play table in Kate's room. I'm planning on pairing it with two of these, and like most really good things, they're not in stock right now.
Witch Costume
The plan was for Margot to be a witch and for Kate to be a cat. Then their costumes arrived and Kate said "be witch, too" which is the reason they have so many matching outfits. Any time Margot puts anything on, Kate says "wear dat too". So they're both going to be witches for Halloween.
Halloween Treat Bag
These are really well-made and so cute.
Yoyo Travel Stroller
During the trip planning process, I spoke to my two good friends who always have the best product recs. They are basically bloggers to me maybe the way I am to you? I just trust them and know they put a lot of thought into what they buy. Anyway, years ago, I tried the Yoyo but with car seat adapters, and absolutely hated it. The adapters had to be added and removed any time I wanted to close the stroller and it was just a pain. Both friends recommended the yoyo and because a double was not an option in Italy (too wide) we got it, and I'm officially a fan. I still love our Bugaboo Bee but we needed compact, and being able to fold it up and easily carry it if needed was a must.