Valentine's Gifts for Babies and Toddlers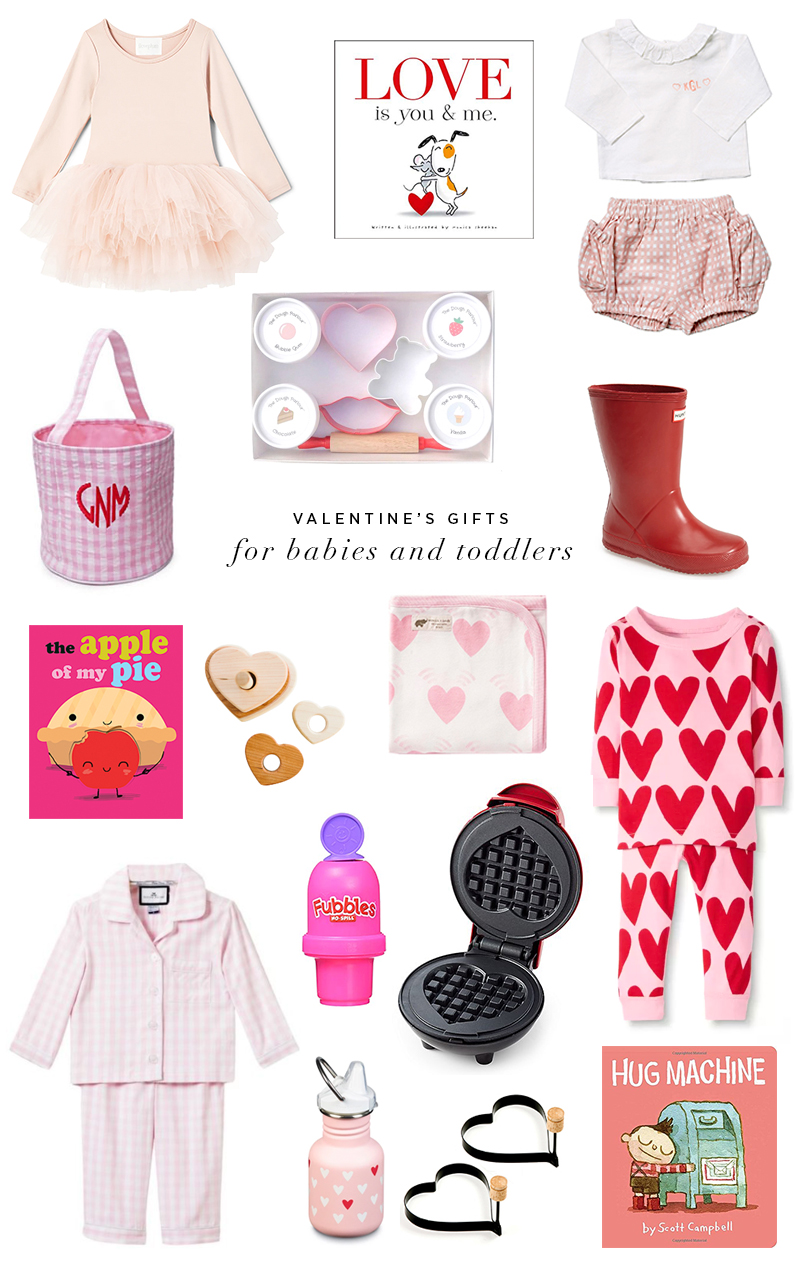 Apparently you all like Valentine's Day and now that I'm a mom… I just might be into it, too. Didn't see that one coming. I love love and kindness but I'm not into red roses, chocolate, and overpriced dinners with set menus. But, a day of love, kind acts, and heart PJs, and my girl loves hearts, so count me in. Gifts are fun but I'm most excited about memories and traditions. Making heart waffles or pancakes, a sweet little love notes, and a craft are the things kids will remember most, and I can get behind that. The silicone mold would be great for heart brownies or muffins, or even DIY heart shaped crayons.
A mom messaged on instagram and said to do a week of love notes leading up to Valentine's Day, or for a toddler, a word that describes them. I always tell Margot she's smart, kind, and a good friend, so I really love this idea.
Do you have any Valentine's Traditions?