Valentine's Day Gifts for Babies & Kids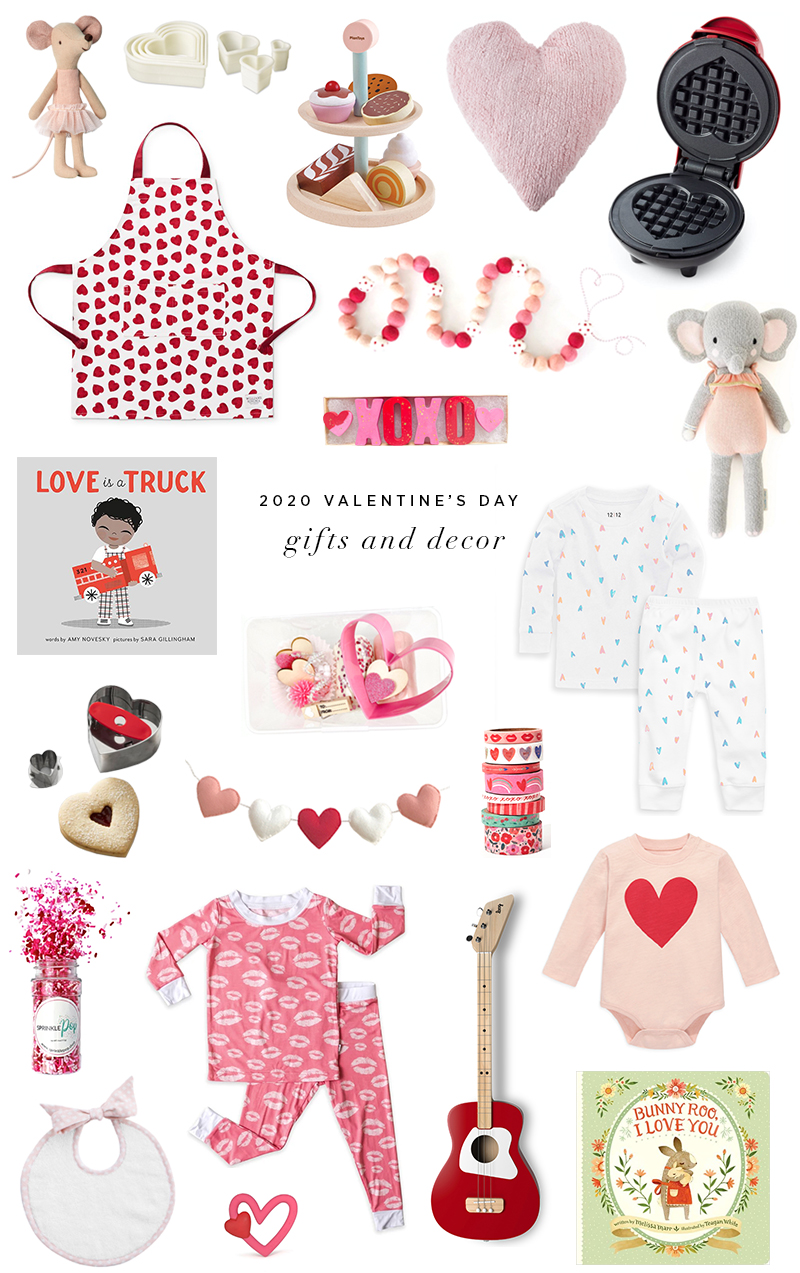 Valentine's Day gifts. They are a thing now. With the holiday one month away and not much else going on, I'm going to go for it. It's a day I didn't care at all about until I became a mom. I don't like red roses and prefer gummy candy to chocolates, and pre-fixe menus aren't my thing. But any excuse for a little cheer and some extra love for my girls during winter (and a pandemic), right? My 2.5 year old lives for all things pink and hearts, so really – it's going to be a big deal here. The girls are already wearing their Valentine's pajamas and I think I want to be the mom that puts together little baskets for the kids.
Valentine's Day Gifts for Babies & Kids
I'm planning a few things to make February extra fun since we're stuck at home for the foreseeable future. I included some toys, decor, pajamas, and treats to make Valentine's special for little ones.