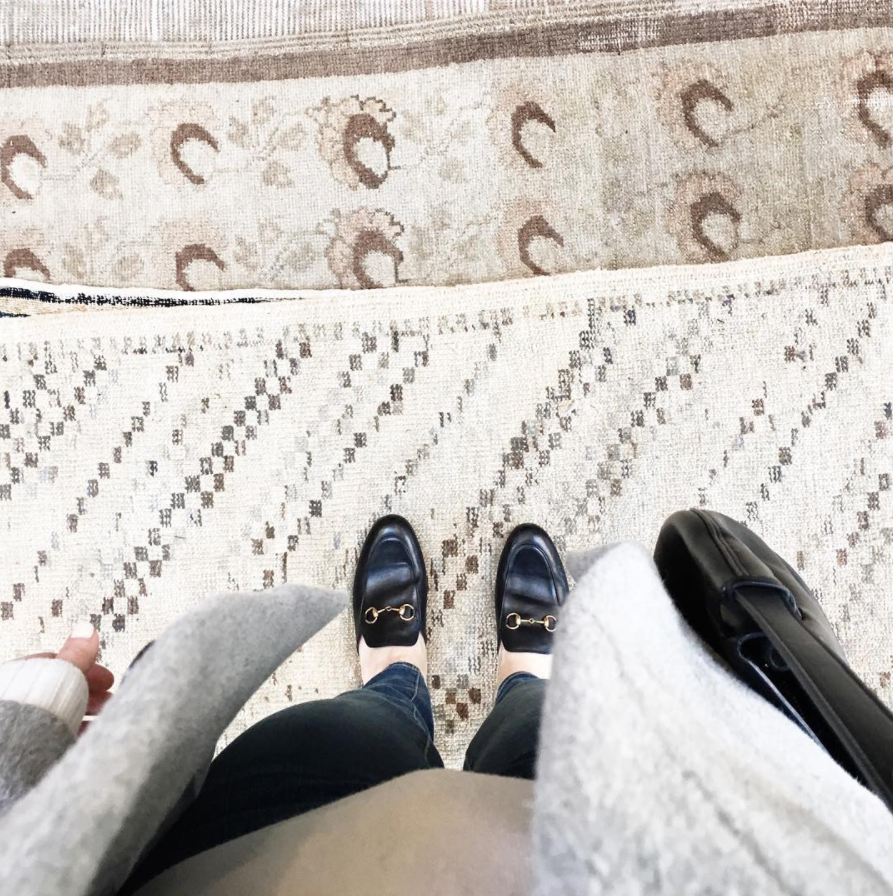 Is it just me or has January been nonstop for everyone? Between work and spending time with friends and finally getting back into a workout routine, I haven't had much time for anything. And this weekend's downtime was mostly stressful since Buddy has been so sick.
Temps hit almost 60 degrees on a Saturday in January–perfect weather for my favorite mules and iced coffee. So Conor and I went on a little day date and walked around Lincoln Park before getting brunch at Nico Osteria. Speaking of mules, I love these and this pair is under $90!
I saw Hamilton and if you haven't seen it yet, can't recommend it enough! And I made it to The Robey for dinner and drinks, too.
And Buddy. Poor, poor Buddy. On Wednesday night, I was up starting at him while he coughed until 3AM and got just over 2 hours of sleep. We went to the vet first thing in the morning to find out he has pneumonia. His stomach has been extremely upset from the meds and it's been really sad seeing him feel so awful. Lots of snuggles and attempting to hand feed him pumpkin and baby food.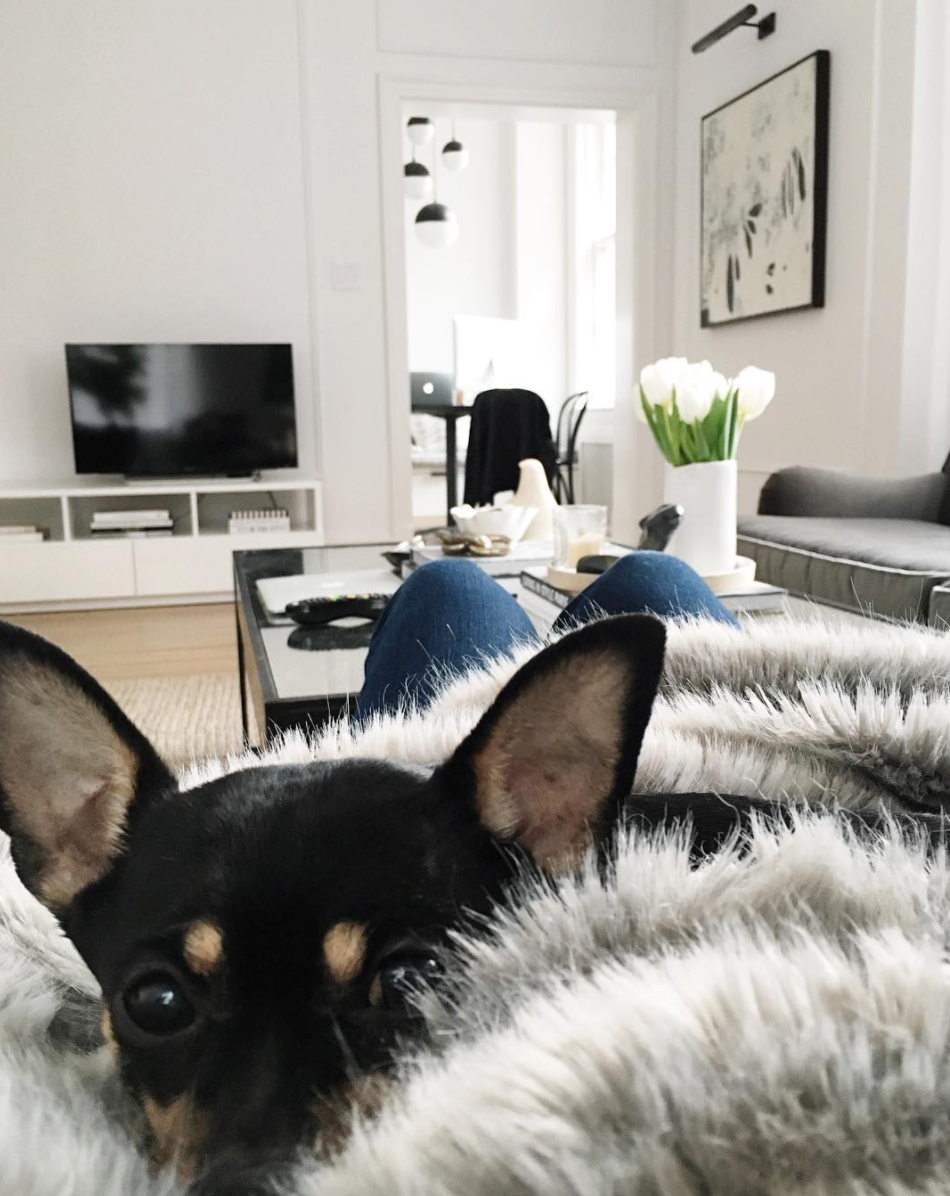 This was a big week for our home which as of Friday night, really started to feel like home. We moved my bistro table from the dining room to the living room and our new curtain rods, chair, and TV stand arrived. The room looks so different than it does in the photo below, or at least it does to me. I'll share some updates soon!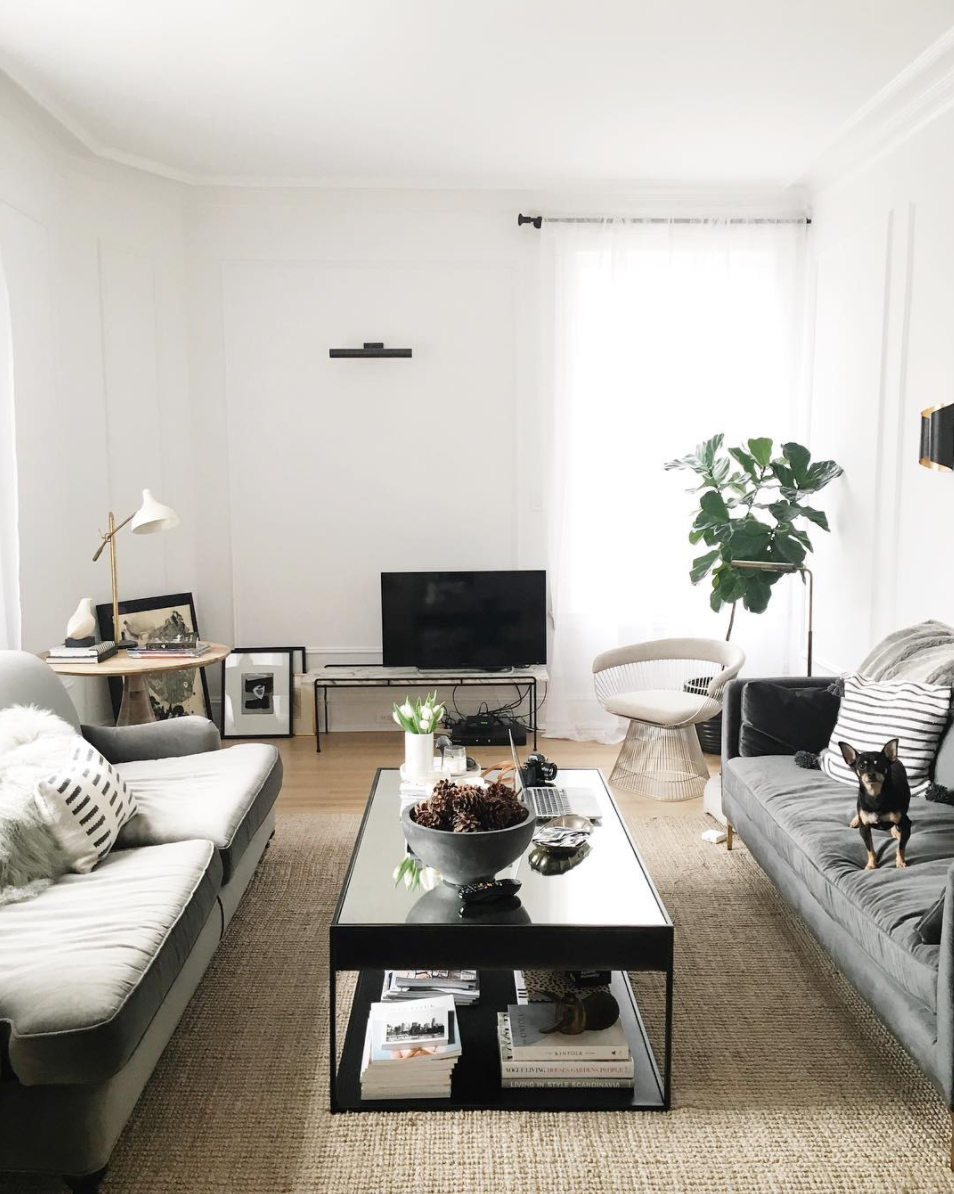 We're working on an office kitchen remodel with Home Depot! The project should be done a few weeks after The Everygirl's 5th anniversary, which is just one month away.
I finished my first book and started reading my second, and finally started The OA on Netflix. It's really weird but I think I might be into it.
I want to give a quick shout out to Dr. Casey at airrosti in Chicago. I started seeing her about a month ago and after a year of chronic back pain am finally feeling better. We're already down to once a week and I'm going to spin for the first time in months this week!
And I have never felt more connected to anyone through social media.