The Fashion Essentials to Buy at the Big Fall Shopbop Sale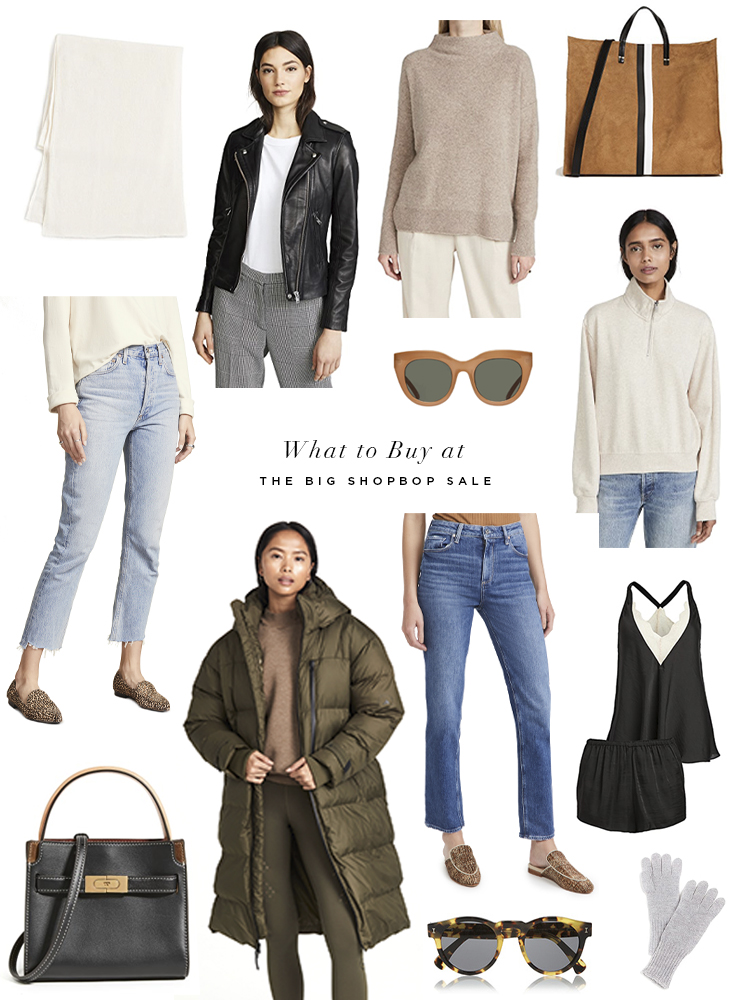 Last week, I shared my fall capsule, and today marks the start of Shopbop's big fall sale! Use the code STYLE to save 15% off orders of $200+, 20% off orders of $500+, and 25% off orders of $800+ on almost everything! I always like to check the top sellers, and start with the following brands (that I know will sell out quickly). Here are the fashion essentials to buy at the big fall Shopbop sale. See my latest fashion picks in my shop.
The Fashion Essentials to Buy at the Big Fall Shopbop Sale
These jeans are a splurge, but they are well worth it. My Riley jeans are stiff but high waisted and very comfortable. My favorite thing about them is the fact that they do not lose their shape at all. No stretching out.
ILLESTEVA (my favorite sunglasses)
I love these sunglasses. They're well-made and so chic. The Leonard style is my favorite. Timeless and stylish.
White and Warren cashmere is heaven. The oversized travel wrap is another splurge but one that, if you take care of it, you'll have forever. I have a few of them and use them all the time in the winter.
This is a great brand for cute, well-made dresses in the $120 price range.
The Flora Nikrooz camisole sleep sets are so cozy and affordable, too. I have a few and wear them all the time.
Another splurge, so I'd find the one dress and invest in that vs multiple pieces. Ulla dresses are beautiful and sometimes, very trendy, so make sure to invest in one you think you'll still wear in the years to come.
My favorite sneakers. I have the Esplar in a few colors and wear them all the time. They're stiff the first wear or two. When I first got them I didn't think I'd like them, but they're comfortable once you break them in. I recommend not lacing the top hole for extra comfort.
I love this brand. En Saison makes some great (affordable) pieces.
Ok, another splurge brand, but I'm a sucker for Vince.