The Design Trend I Can't Get Enough Of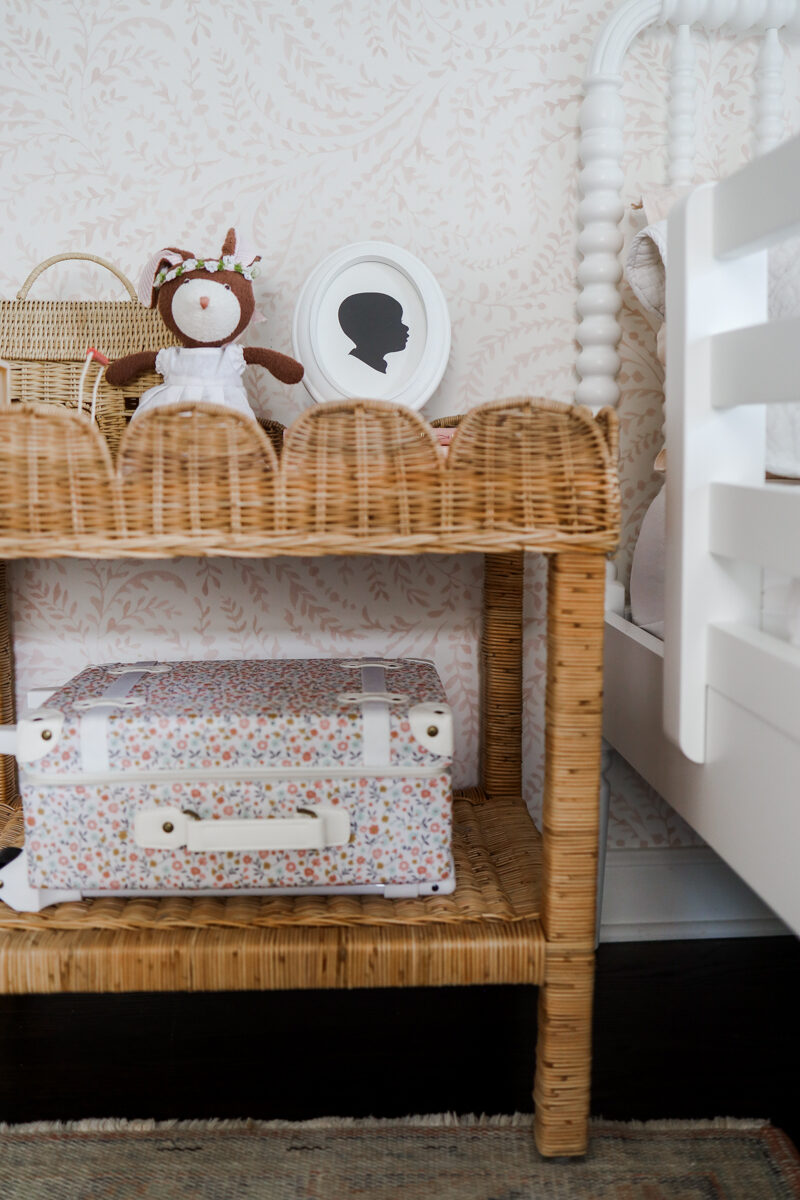 Scallops are hardly new, but they have come back in a big way. It's a design trend I can't get enough of. From scalloped furniture to bedding lamp and shades, these little curves are everywhere, and they have really grown on me. They're simple and delicate without being too frilly. When I had the opportunity to Partner with Serena and Lily again, I knew exactly what's I was going to order for Margot's big girl room. It all started with a scalloped nightstand but I couldn't resist the bedding, too, and here we are.
The Design Trend I Can't Get Enough Of
You'd think scallops would be a less is more design element. I'm sure you could have too many in them. But in Margot's room, I love the table and bedding, and have debated this lamp, too.
The items I am about to share with you were gifted, but I chose to take on this partnership because it's a brand I love. I chose pieces and elements I wanted to bring into our home, and of course, all opinions are my own. I should also note that Margot's wallpaper is currently on sale! Scroll down for links to the new pieces in Margot's room. Everything else is linked in my shop.
On to my 3 year old's room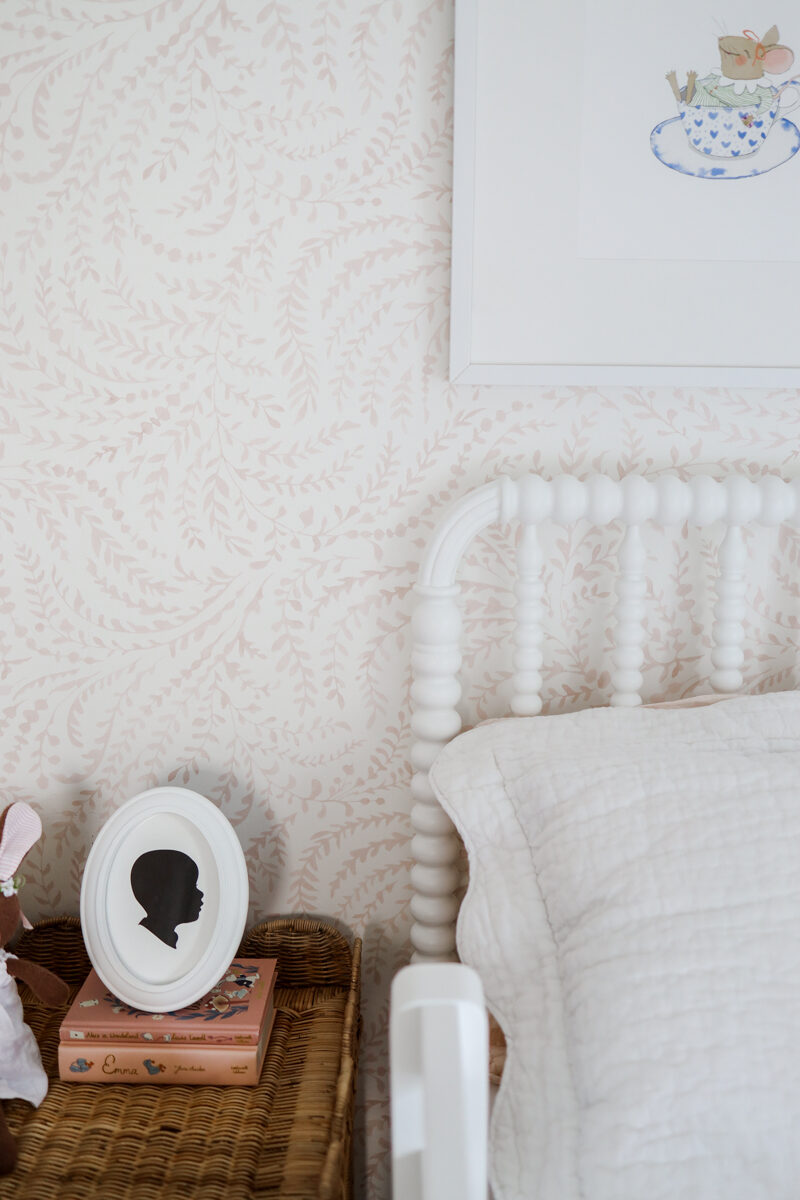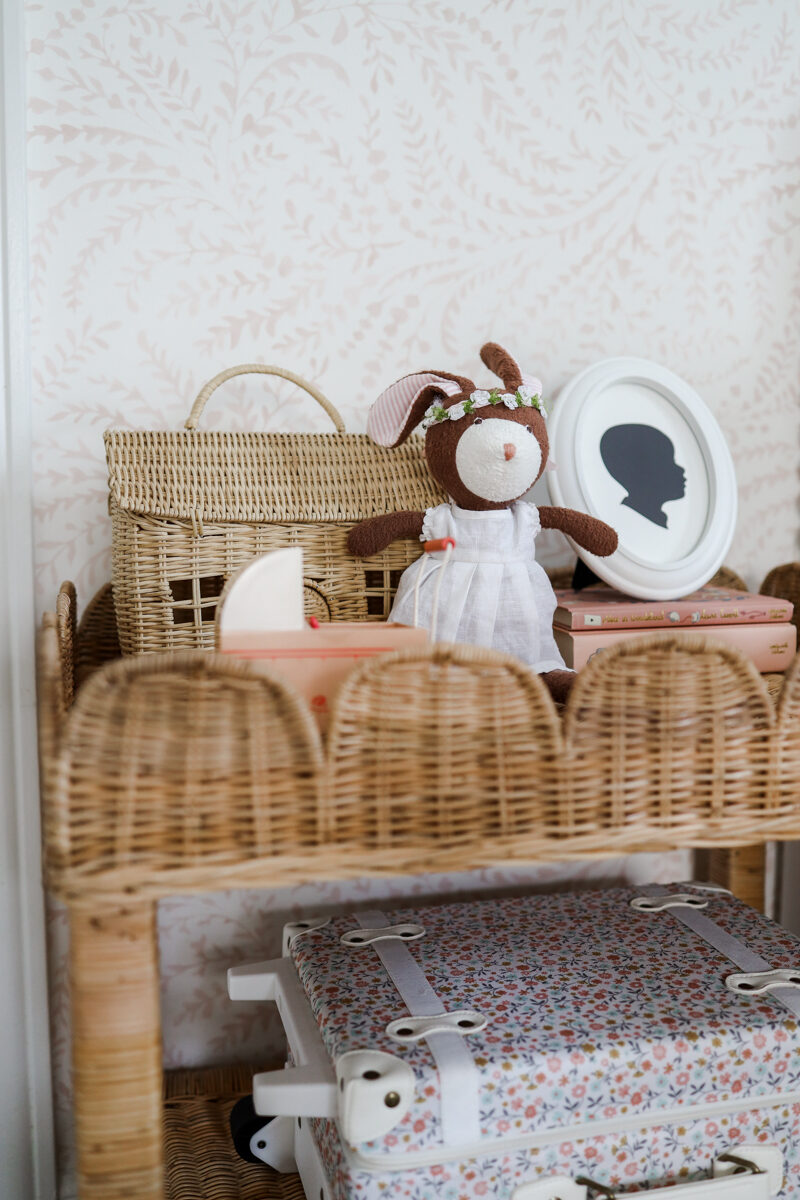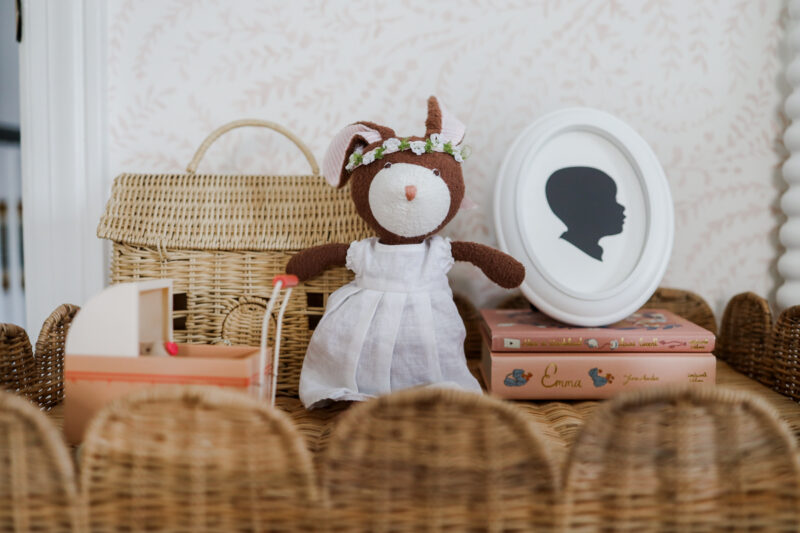 Here are some of the scalloped items I chose, along with a few more that I really love.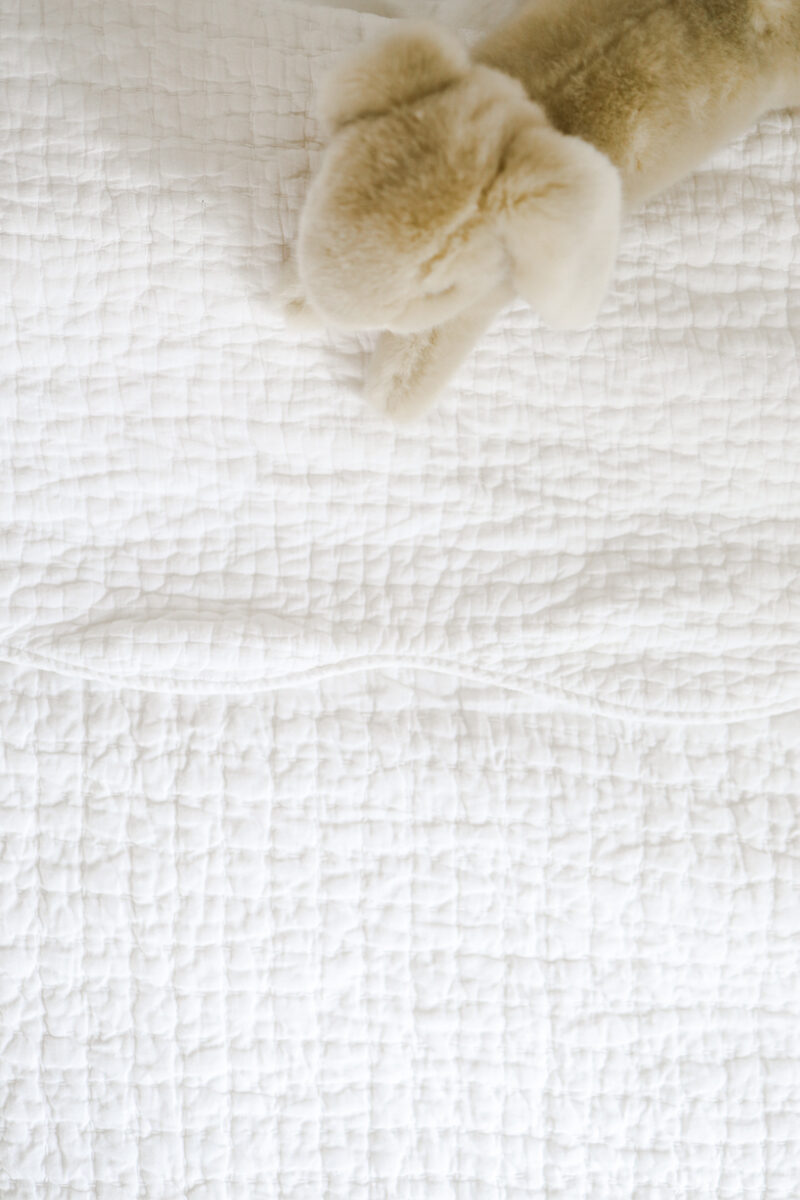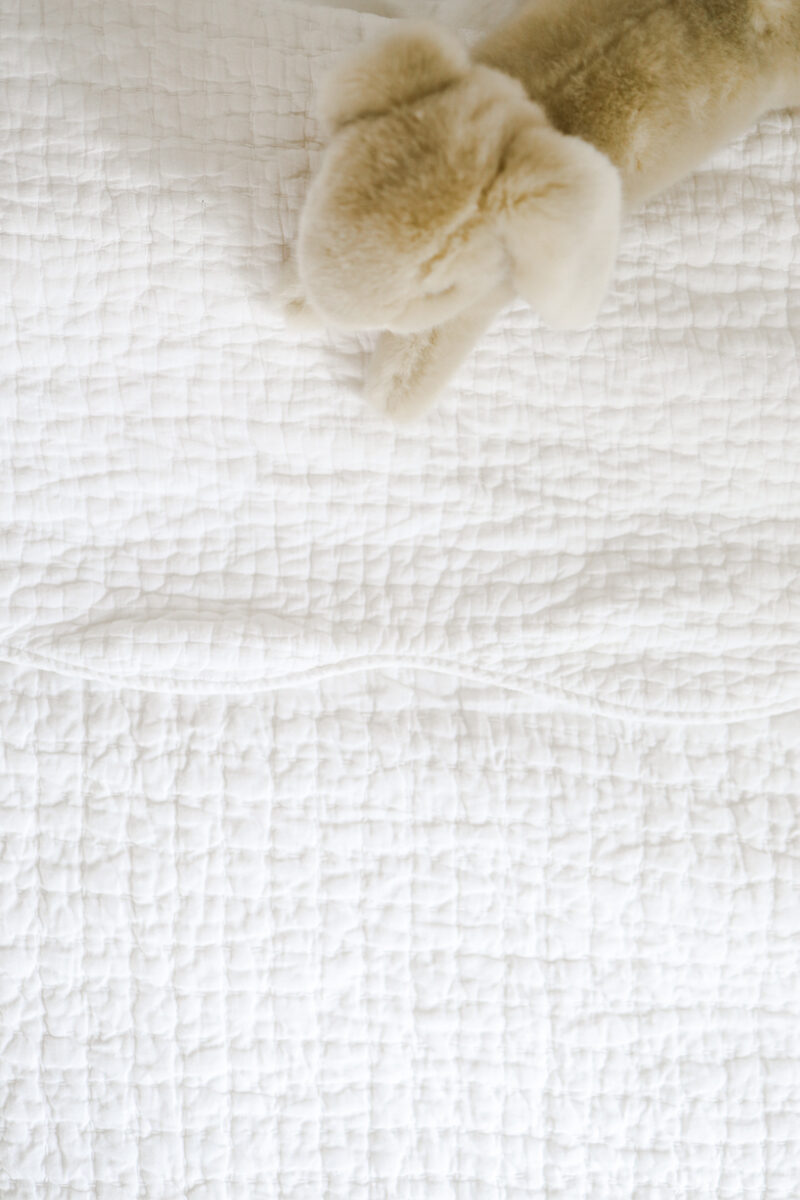 I only recommend products I love, and if you buy something using my links, I may earn an affiliate commission (at no cost to you). Thank you to Serena and Lily for partnering on this post.