The Best Educational Toys That Keep Toddlers Busy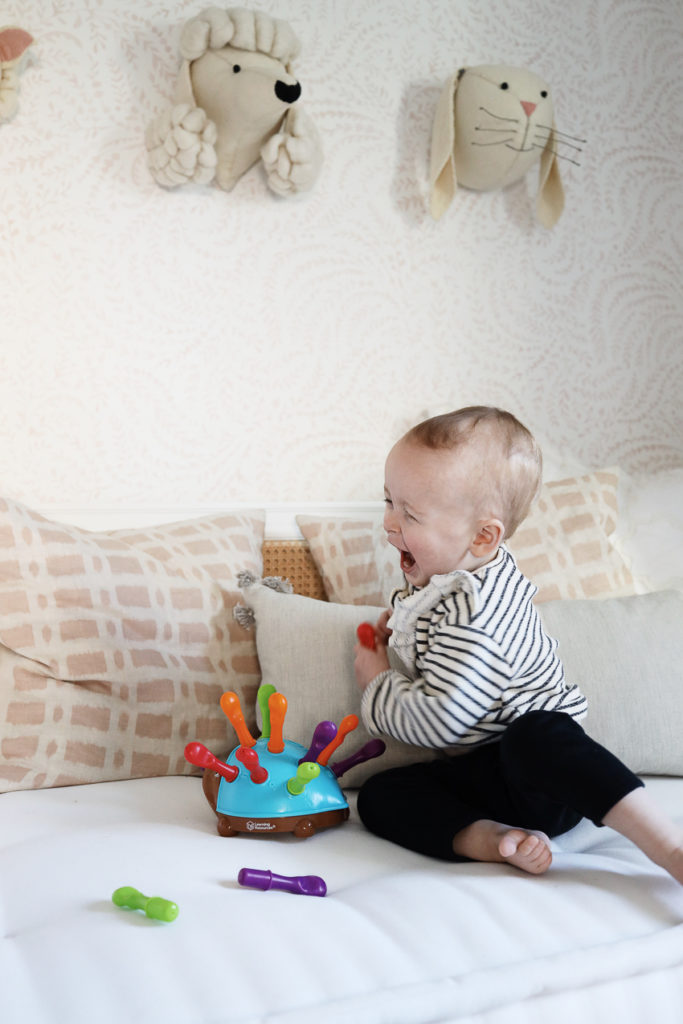 When buying toys for Margot, I look for ones she's likely to play with for more than a few months, and ones that will benefit her development. After sharing a few videos of Margot identifying letters, colors, and animals, I have received a lot of questions about her favorite toys and what we've done to help her become so verbal. I talk to Margot all the time – about what we're doing, our surroundings, etc, and we read a lot, but she happens to be a very verbal toddler. She started talking very early but showed zero interest in walking until maybe 16.5 months, and she's still not taking more than a few steps. Each toddler has their thing, and they all get where they need to go eventually.
None of her "practice" is forced. Margot loves her letters and colors, and wants to play with them. It's really all about following her cues, playing with the toys that interest her, and talking as we play. We spend a lot of time talking, reading, and playing with toys that teach shapes, letters, and colors, but we also only spend as much time as she wants to on those things. Margot's farm and animal magnets are how she learned all her animal sounds. We've had our letter magnets up for a few months now and they keep her busy while we're in the kitchen (huge life-saver) and from time to time, we'd name letters. I'll usually point out the colors of toys and really, just talking through activities and naming things in our surroundings has helped with that.
I'm excited to partner with Walmart to share Margot's favorite educational toys that she actually enjoys playing with. These are toys she's played with for months now, and ones that (bonus!) keep her busy. These would all make such great of holiday gifts, so I hope this list helps some of you with your holiday shopping! Walmart has become a go-to for baby toys and gear, and they have some really great guides to help with your holiday shopping. They carry some of my favorite brands like Hape and Melissa and Doug, and basically everything you need for your baby or toddler.
So here are our favorite learning toys that your toddler will actually enjoy playing with.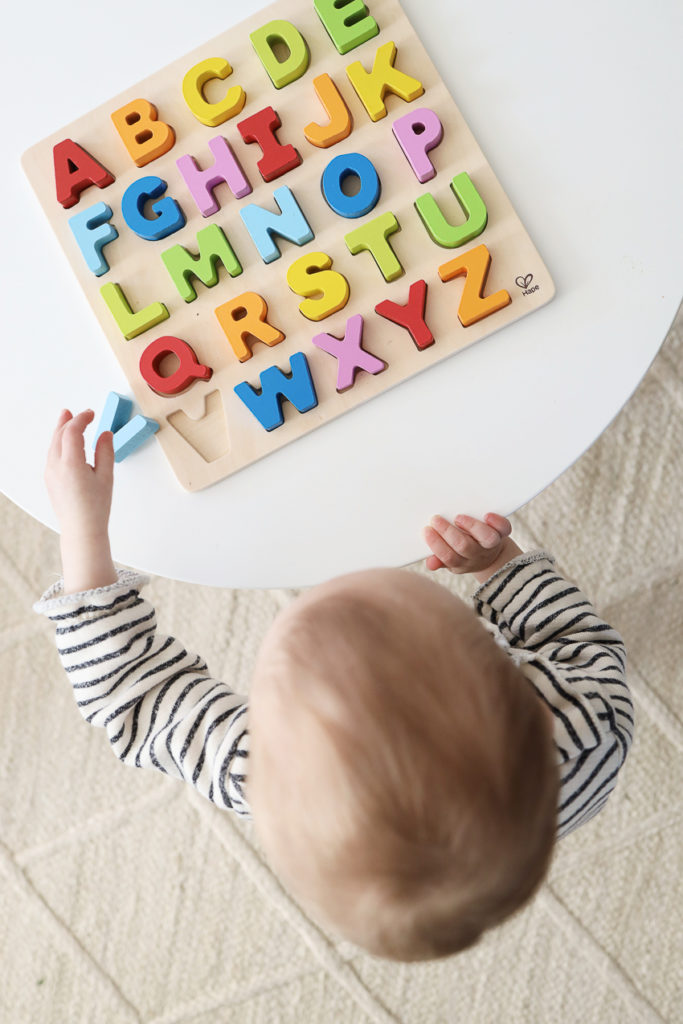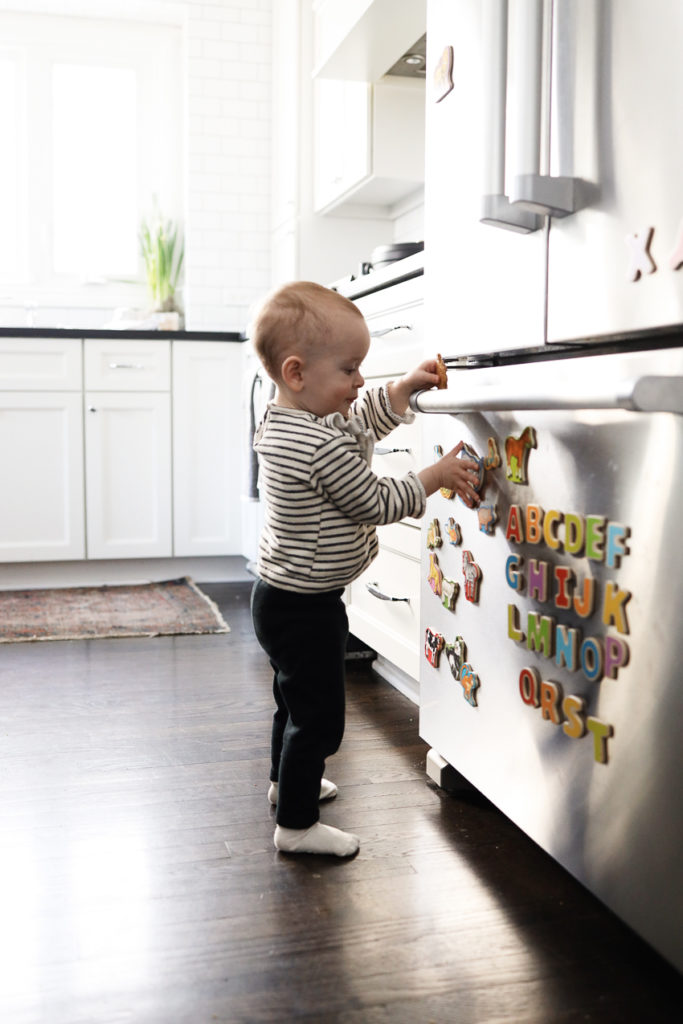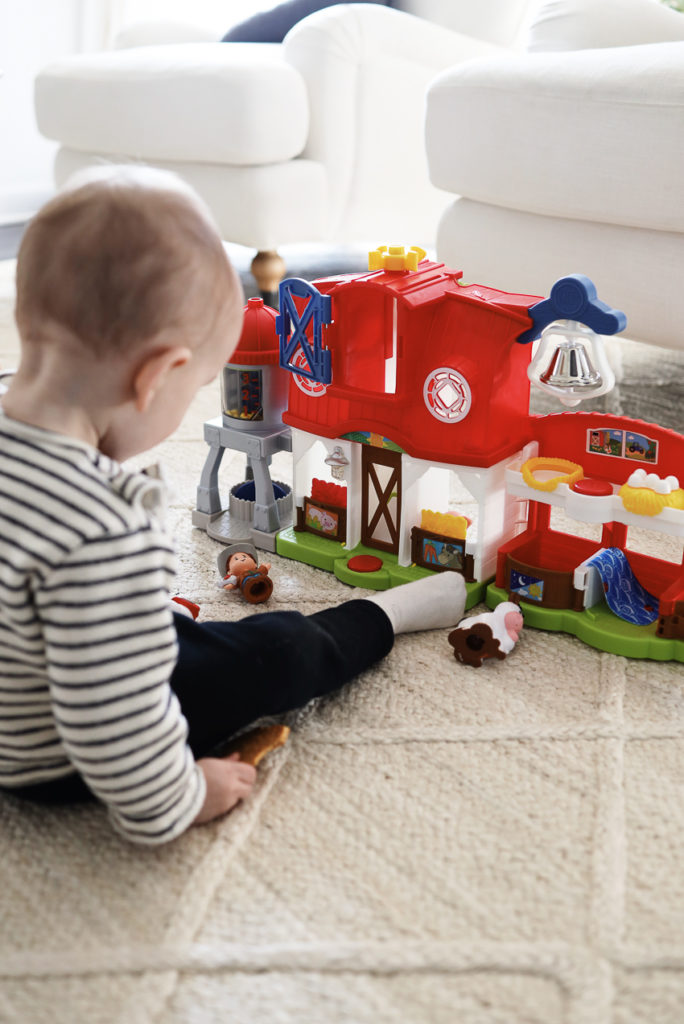 Hape
Never thought I'd be into having magnets all over my fridge but Margot LOVES them and learned most of her letters playing with these. They keep her busy while we're in the kitchen and are something she's enjoyed playing with for months.
Shop now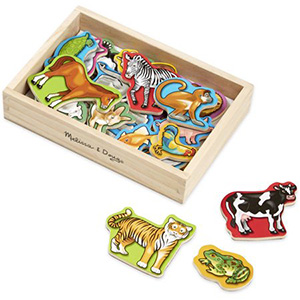 Melissa and Doug
I added these into the mix when Margot got really into animals (and animal sounds) and she loves them!
Shop now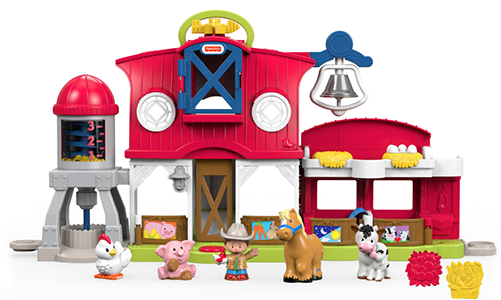 Fisher Price
I'm not usually into musical toys but there's just one button so it's fine. I found this on busy toddler and she was right about this toy. Keeps toddlers busy for forever.
Shop now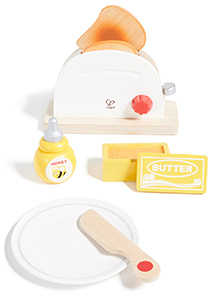 Hape
Wooden food/kitchen toys are the best! Margot plays with her toaster and coffee maker almost daily and bonus - there is nothing cuter than a toddler saying honey.
Shop now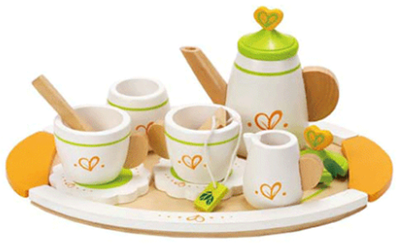 Hape
We have a very similar tea set that sold out but I love Hape toys. They're so well-made! And there's something about cups and spoons that will keep a toddler busy for forever.
Shop now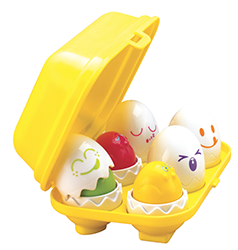 TOMY
These don't seem like they'd be that fun but Margot is *very* into them! If your toddler loves colors and shapes, they'll probably love these eggs.
Shop now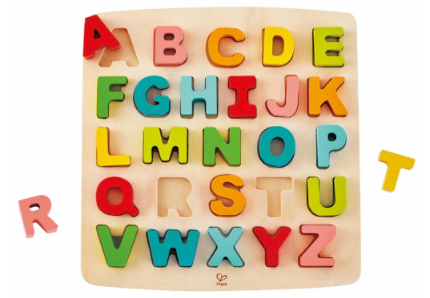 Hape
I know, I know. Another Hape toy. But really, they're that good. If your toddler is into their letters, they'll love this one.
Shop now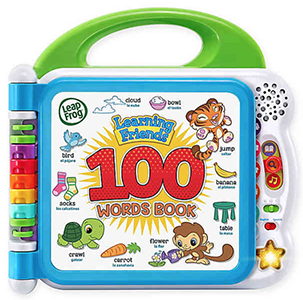 Leap Frog
I could keep this in the house but chose to get it specifically for the car. It's something fun Margot gets to do when she's in her car seat and like everything else in this list, keeps her entertained.
Shop now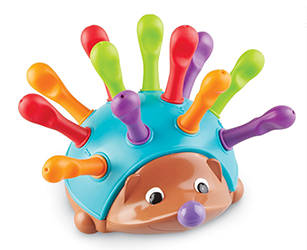 Learning Resources
I probably introduced this one a little too early, at around a year old, but within a few months she had gotten the hang of it. Margot probably uses it less now that she's mastered it, but it kept her occupied for a while, so I'd recommend it.
Shop now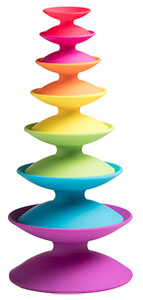 Fat Brain Toys
Stacking was not Margot's thing, so if your toddler struggles with stacking or isn't interested in it, I highly recommend this stacker. They're fun, will grow with your toddler (our friend's 4 year old plays with this!) and they seem to make stacking a little easier.
Shop now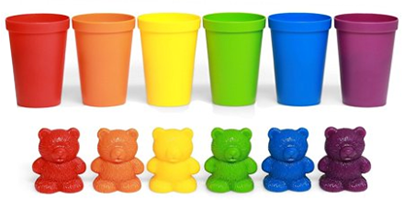 Another one of those toys that seems not-too-exciting but toddlers love them. Margot lines them up, points out colors, and is getting into pretend play. She'll make them hop, smooch etc. It's so sweet.
Shop now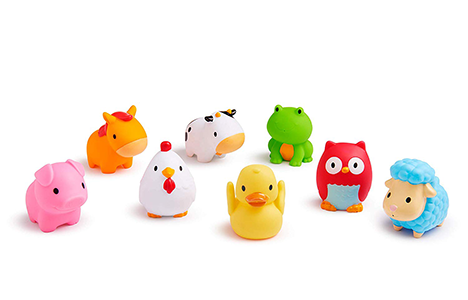 Munchkin
These keep Margot so busy and happy in the tub, so much that she never wants to get out. Making animal sounds, lining the animals up, making them smooch each other. The options are endless.
Shop now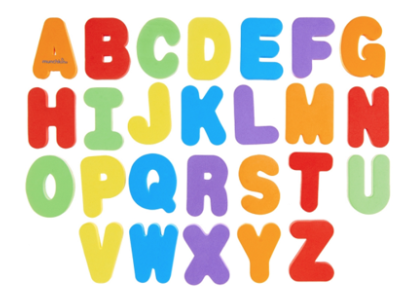 Munchkin
Ok, it's starting to make sense why at 16 months Margot can identify all the letters in the alphabet. She loves sticking these to the sides of the tub and pointing out the colors, too.
Shop now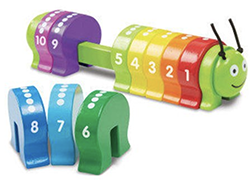 Melissa & Doug
I got this before Margot turned 1, and the solid wood pieces are great for stacking, learning colors, and counting. Highly recommend it, and it's under $10!
Shop now
Regalo
This isn't a toy but it will keep your toddler safe and alive while you get things done. The other day, I needed to shower and put Margot in here with her farm. Full disclosure that I also put Moana on my laptop next to (but outside of) the play yard but I was able to wash and dry my hair so this really is the gift that keeps on giving.
Shop now

Thank you to Walmart for sponsoring this post. All opinions are my own.