The Best Christmas Books for Toddlers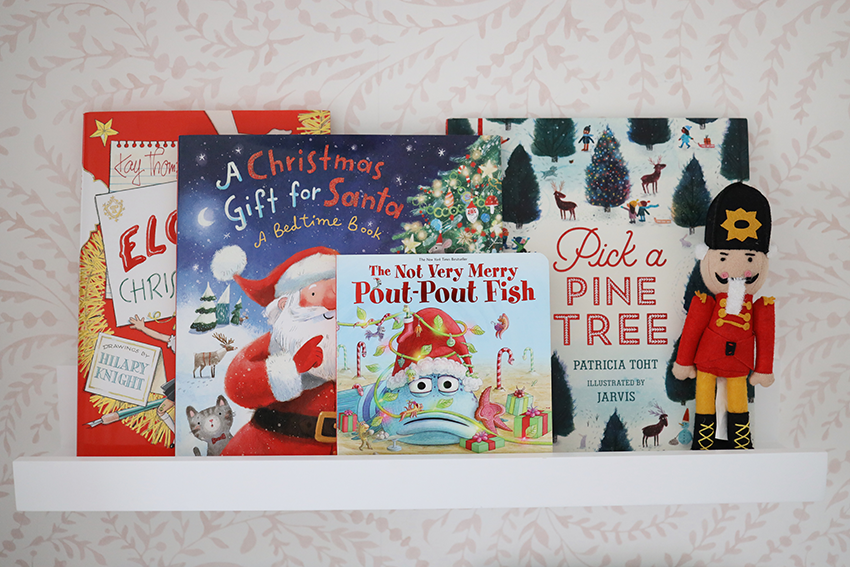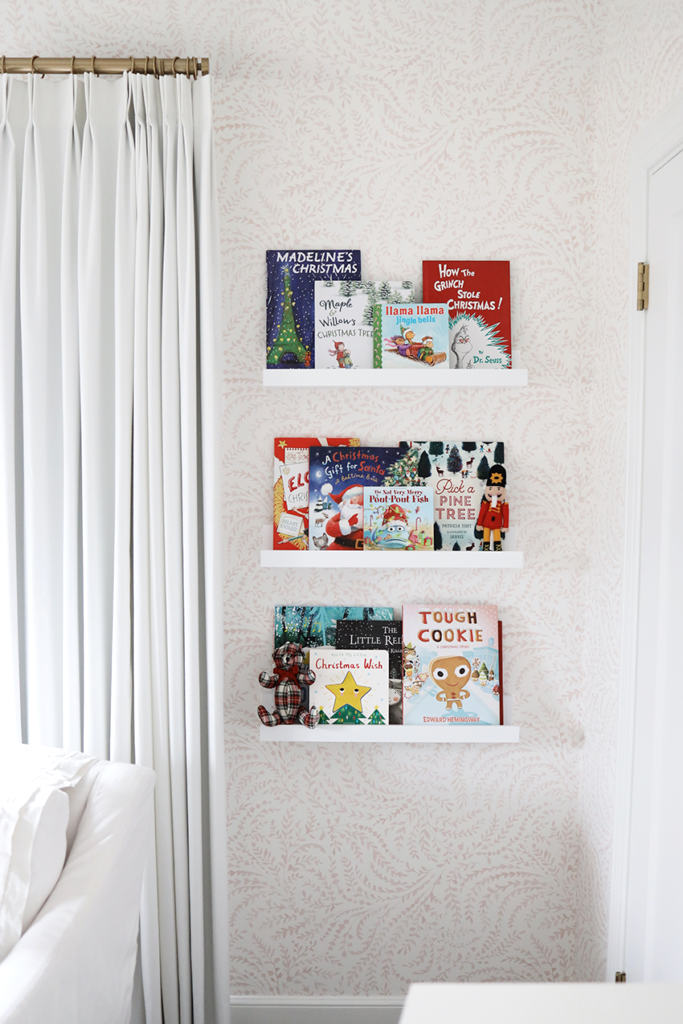 This post was originally published in 2019. I love Christmas and have dreamed of spending the holidays with a family of my own for as long as I can remember. Last Christmas was Margot's first, but she was only 6 months old, so things are a lot different this year. It's been so fun and so special to reach Christmas books to Margot each night now that she's into all the cheer. Even though she'll be 17 months this week and doesn't really get it, she's learning new things, loves lights, and I'm enjoying this season with her. Here are the best Christmas books for toddlers.
The Best Christmas Books for Toddlers
Margot loves reading these books and pointing out "hoho" (santa), "nut" (nutcracker), "o-ments" (ornaments), "cookoos" (cookies), and gets so excited when she finds a "keekee" (kitty cat).
So here are our favorite Christmas books. The first 4 are must-haves that we read almost daily! The rest (except for a few that we're using for decoration and will read in the years to come – noted below) are on rotation all week.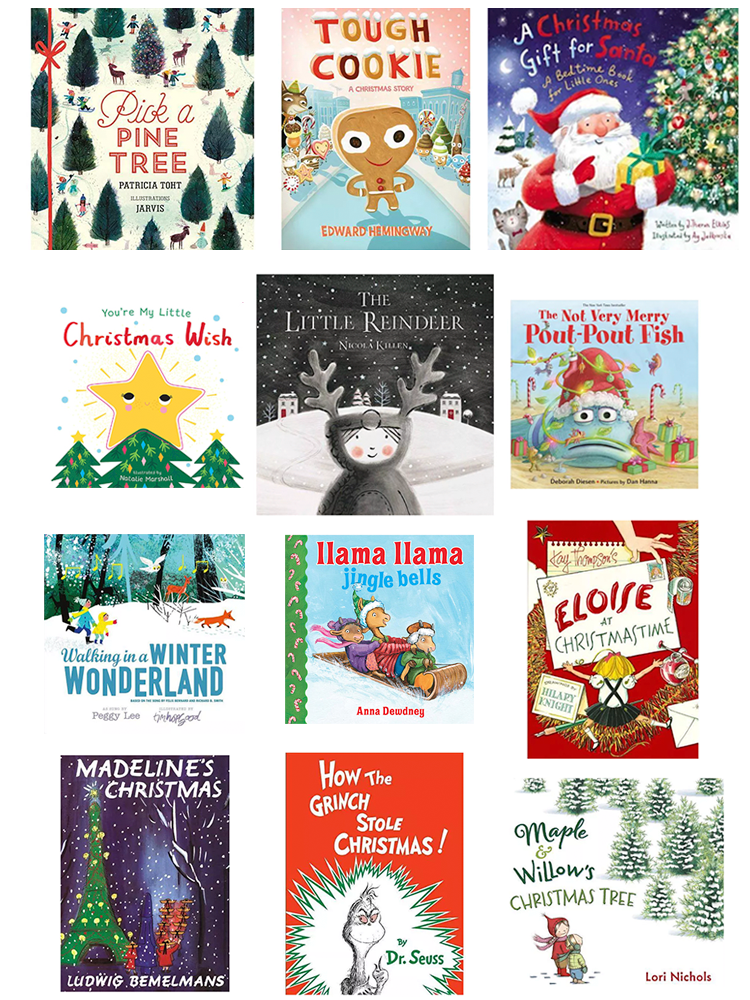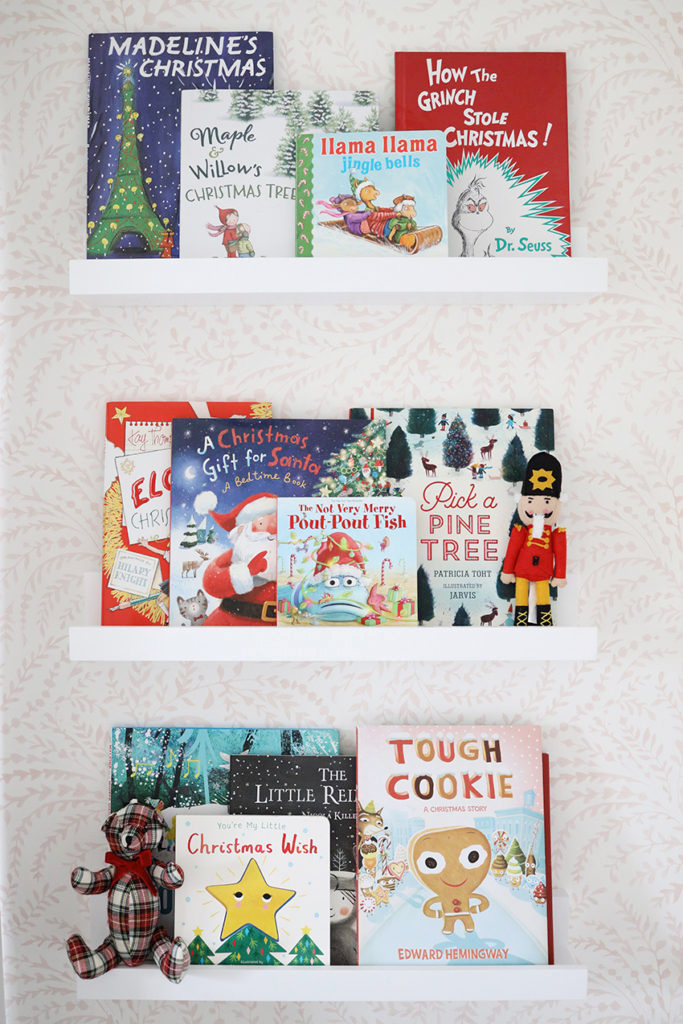 The Best Christmas Books for Toddlers
Pick a Pine Tree
If you buy one Christmas book this year, make it this one. Sweetest story ever. We love it!
Tough Cookie
Our second favorite. This is the cutest story of a sugar cookie who isn't fast and tastes terrible.
A Christmas Gift for Santa
A really touching story about Santa wondering if he was forgotten. Bonus: there are lots of cats, so Margot loves it.
You're My Little Christmas Wish
Short and sweet, and the best kind of sappy. The first page will get ya.
The Not Very Merry Pout Pout Fish
We love pout pout fish, and this story is about homemade gifts and being a good friend!
The Little Reindeer
Probably better for a 4-5 year old but it's a cute story and the illustrations are beautiful.
Walking in a Winter Wonderland
This book is (shocker) written to the lyrics of walking in a winter wonderland, and has the most darling illustrations.
Llama Llama Jingle Bells
Ok, so I don't get llama llama. It's mostly poorly written and so random but Margot loves it and it's a quick read.
Duck and Goose It's Time for Christmas
Another short and sweet book that isn't actually that great, but my daughter loves it. It's cute and simple, and has a handful of words on each page.
S is for Santa
Another easy read that I'm not overly excited about, but my daughter loves.
How the Grinch Stole Christmas
A classic. No explanation needed. And if you've watched The Grinch with Benedict Cumberbatch, this will be a favorite.
Madeline's Christmas
Ok, so this isn't the most fun for toddlers but Madeline was my *other* favorite when I was a little girl. This one is purely for sentimental value. Sometimes you CAN judge a book by its cover.