The Best Baby Essentials You Can Buy on Amazon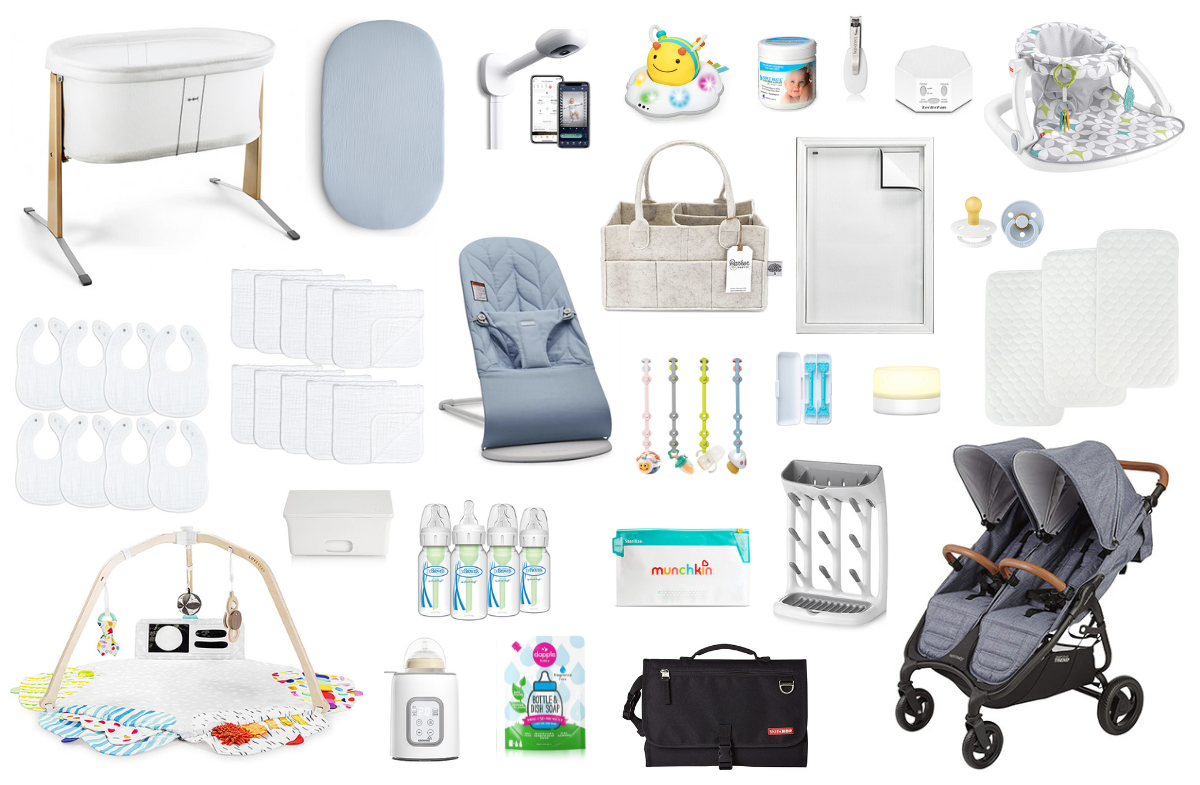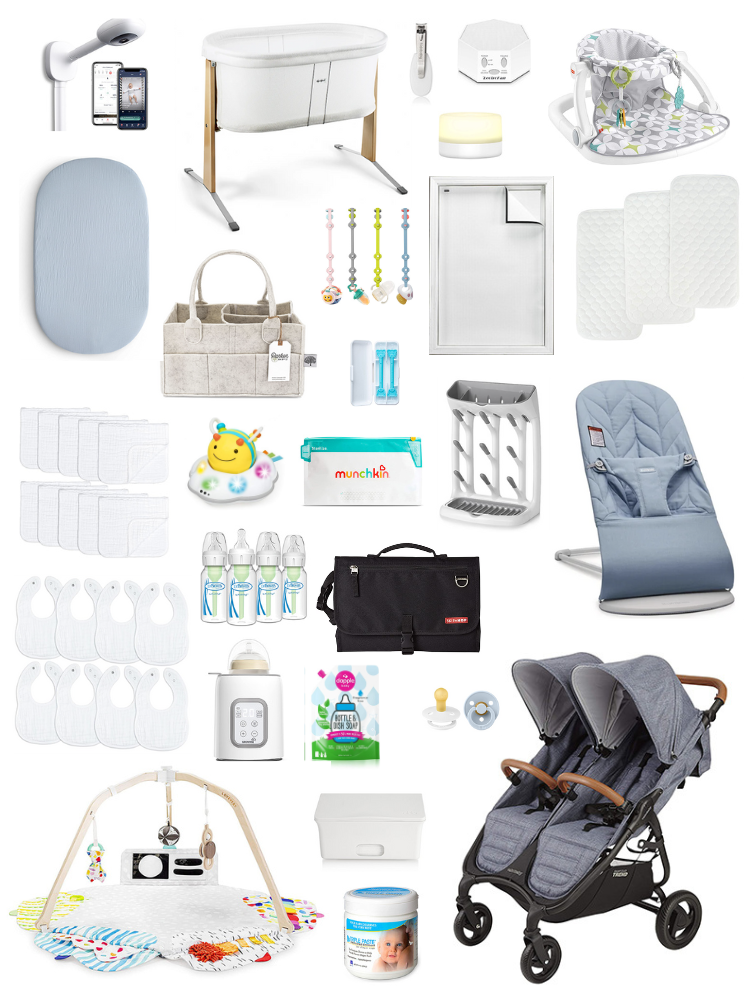 I've been at this mom of two thing for 9.5 months. And I've collectively parented babies under a year for 21 months, so I've learned a thing or two. And the baby stuff will get ya. It's so overwhelming. What do I need for a newborn? What does my newborn need? Can I just get a list of needs and the best baby equipment and buy all those items and be done? Why are there so many stroller options? When it comes to what newborns need, the answer is this – they don't need much. But the items on this list will make your life easier. Here are the best baby essentials you can buy on Amazon.
Baby Essentials Checklist: Things You Can Buy on Amazon
I've tested multiple items and made too many isolation purchases to make life easier. So I want to share some of my favorite items that you can order for the first year (and beyond) on Amazon. I've included some notes on each of these products. Everything here has been tested and and approved by me (and my two girls). Here are the best baby essentials you can buy on Amazon.
Wipes Dispenser
You'd think this wouldn't be on a list of essential baby items, but it really should be. Have you ever tried to open a pack of wipes while holding a half-dressed baby with a dirty diaper? It's not fun or easy. This is essential.
Diaper Cream
This stuff isn't cheap but the tub is huge and it lasts forever and works as a great barrier to prevent diaper rashes.
Baby Wipes
These are gentle enough for baby's skin and a must for dirty diapers.
Travel Changing Pad
I keep this in the car or stroller – wherever we are when we're not home. It's big and doesn't fit in a diaper bag but is great to have on hand.
Baby Bottle Soap
It's plant based, hypoallergenic, and doesn't leave any rescue, so naturally, I buy 68 oz. at a time.
Feeder
This felt like the safest way to introduce both girls to solids, so if you're nervous, I highly recommend it. We started with avocado and other soft fruits and veggies.
Organic Bamboo Washcloths
These are soft and budget-friendly.
Baby Monitor
I love our Nanit monotirs and have one in each of the girls' rooms. They're connected to our phones so we don't have to carry a monitor base around. I especially loved the breathewear for Kate – it gave me peace of mind being able to peek in and know she was ok.
Double Stroller
After trying a few double strollers, as Kate got older, I quickly realized that the girls were going to have to be able to see each other on walks, and that we'd need a more narrow option than the Bugaboo Donkey. It's beautiful but so so big. Two good friends have this and recommended it for life and travel (something we want to do again someday) so I bought it and absolutely love it.
Budget Friendly Blackout Shades
I wrote a whole blog post on how amazing these are (just search blackout shades). They make the girls' rooms pitch black for naps and are a must-have for your nursery.
Dimmable Touch Light
This little light is so budget-friendly and better than the hatch. I'm filing it under nice to have, because I suppose you don't have to have it. The battery lasts forever (months!) and it's perfect for middle of the night feedings. We used it nightly for months and months.
White Noise Machine
This is the essential nursery item. I love the rohm sound machine for travel but this drowns out more noise which is a must when you have a baby and toddler.
Felt Diaper Caddy
This made life with two so much easier. It's great for carrying newborn baby products from room-to-room. I kept an extra change of clothes, bibs, burp cloths, and all our diapering essentials downstairs during the day and in our bedroom at night.
Toy Safety Straps
I love that these straps wipe clean. I keep a few toys for Kate and Margot's water bottle strapped to the stroller, so nothing gets dropped or lost.
Explore and More Bee
I forgot how much Margot loved this until I brought it back out for Kate. They both have so much fun with it and I swear it's the only reason Kate ever did tummy time. At 9 months, she dances whenever we turn it on.
Changing Pad Liners
These are so soft and great for keeping in the diaper caddy or on a changing table pad. We used the keekaroo and this made it a softer, warmer place to lay baby.
Nail Clippers
These nail clippers go at the top of a baby must haves list. I never accidentally clipped either of their little fingers. And the nose Frida is a must-have for baby's first runny nose.
Play Gym
This is great for baby's development. This is one of our most-used items that both girls have loved. And I love that there's an added piece of fabric that turns it into a little tent, so it's fun for toddlers, too.
Bouncer
If you're going to invest in one baby seat, make it this one. Supportive enough to hold a newborn but fun for babies as they start to kick. We added a toy bar and both girls loved it.
This post contains affiliate links. If you purchase something using my links, I may earn an affiliate commission at no cost to you.