Spring Staple: Chambray and Stripes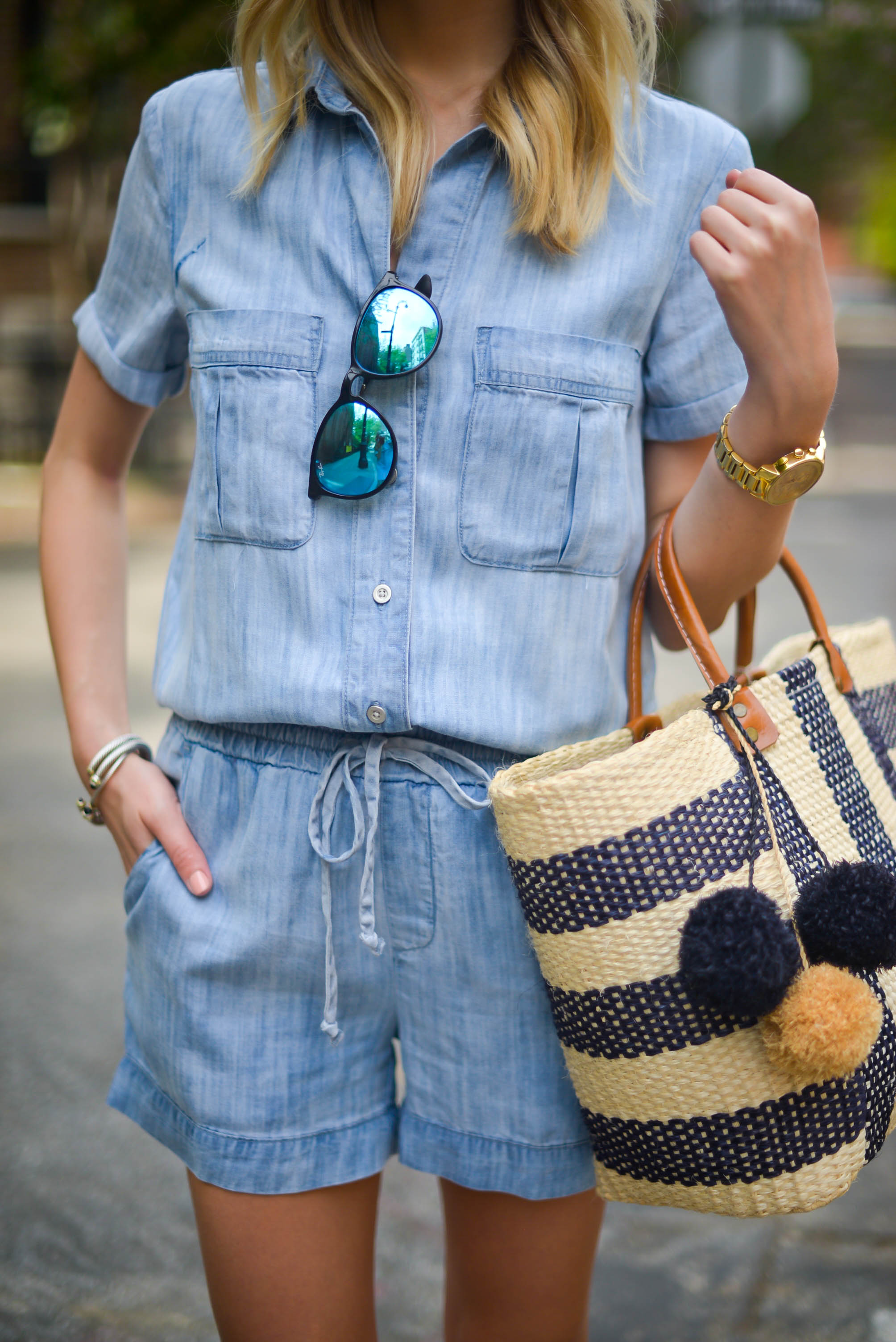 As someone who is known for really loving her neutrals for both fashion and home, there's a not-so-neutral color I'm very into–more so than usual these days. With spring slowly making its way into my life (tragically broke out my puffy coat this week), I've found that I'm wearing a lot more blue, especially when a stripe is involved–and chambray, too. This trend isn't out of the blue (sorry, can't help myself sometimes) for me. The walls in my Lincoln Park apartment were light blue and I can't forget about last summer's go-to nail color.
image via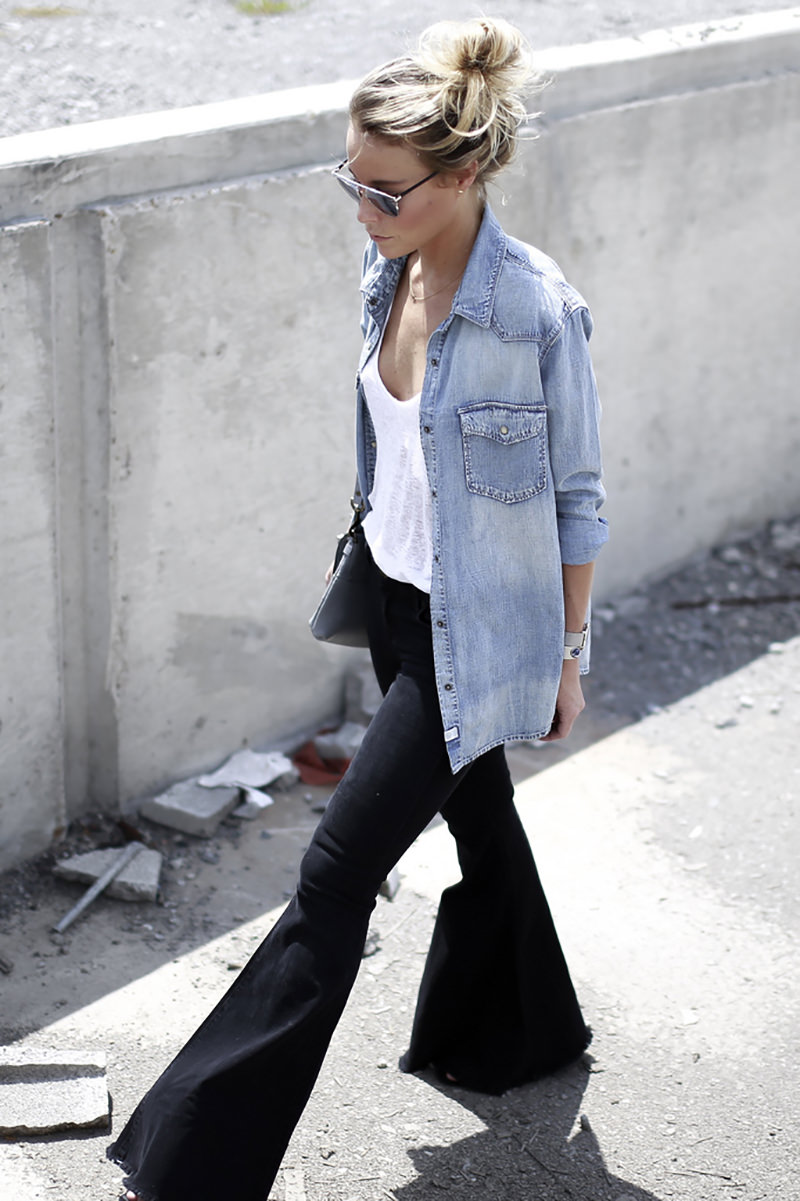 image via

I mentioned getting rid of the things I don't actually wear, but after doing so, quickly realized I didn't have very may summer tops or dresses. I've ordered a few things to get me through the season and have found some great chambray and striped pieces that will be perfect for my upcoming trip to Europe and regular life. But with my trip to Italy just over a month away, I can't help myself.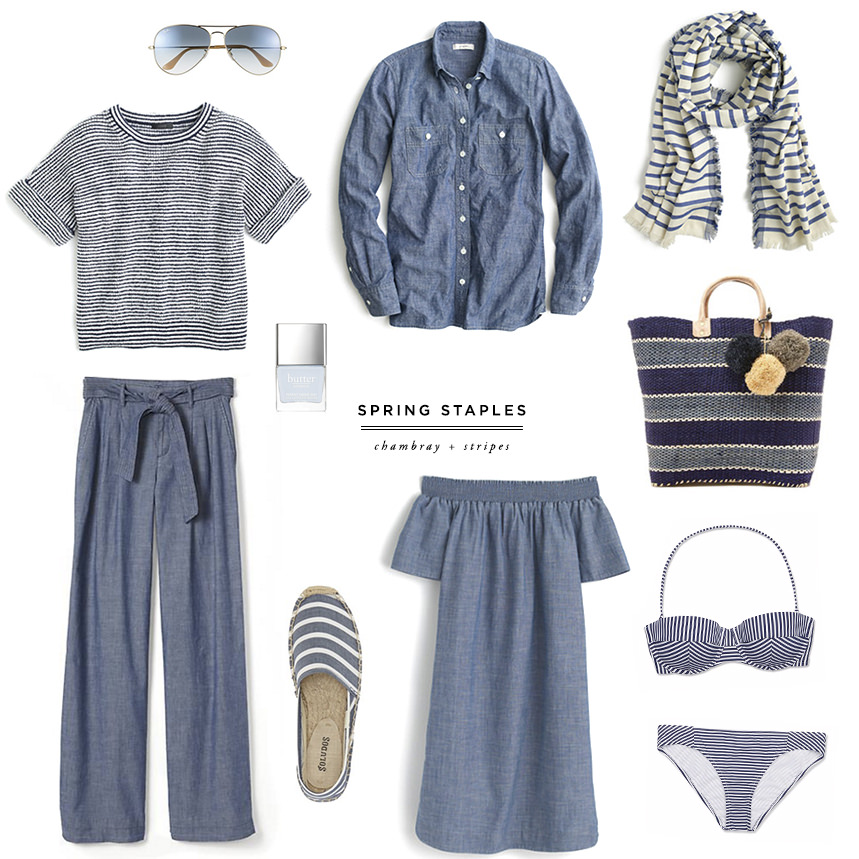 I couldn't fit everything in the graphic above so I included a few extras in the slider below.