Spring Essentials to Buy at the Shopbop Sale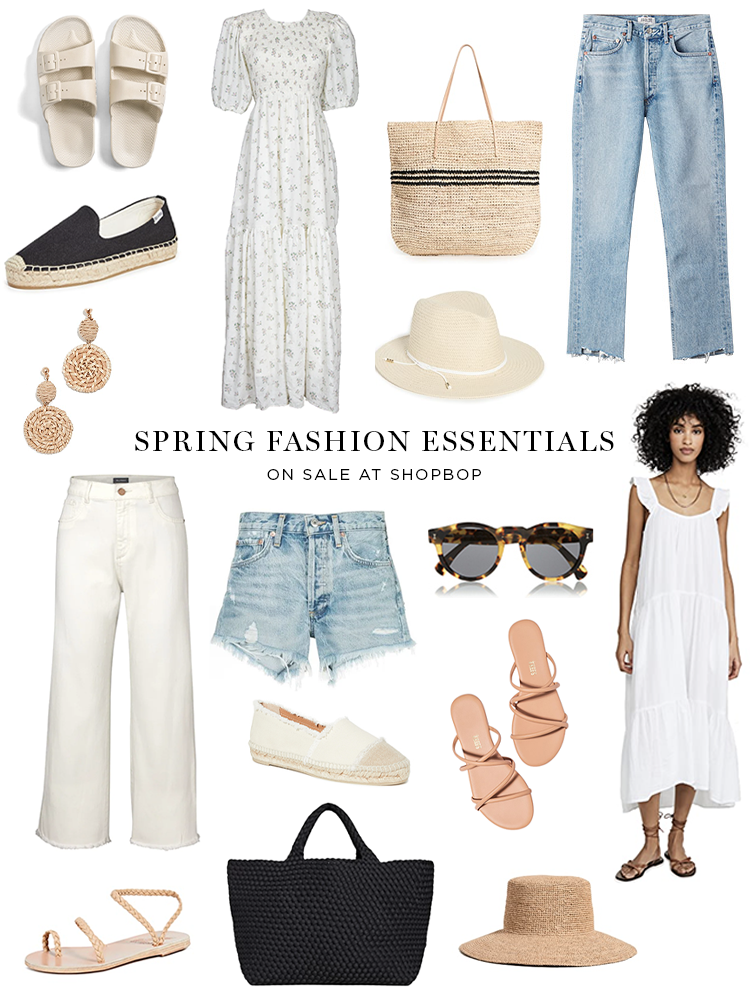 April in Chicago is a little tricky. The flowers are slowly starting to bloom and temps are "warming up" a little bit. It's either in the 60s or snowing and you never know what you're going to get. Spring is sort of in the air, but it's definitely on my mind. Trends can be fun, but as always, I prefer timeless spring essentials that will carry you year-after year. Here are my favorite spring essentials on sale. See more in my shop. It's time to stock up on everything you need for spring and summer with Shopbop's big spring sale. Get 15% off orders $200+, 20% off $500+ and 25% off $800+ with code STYLE.
The Spring Essentials to Buy at the Shopbop Sale
My spring palette is mostly black, white, blue, and woven. It's been that way for years, and I've found that when you find what works, it's best to stick with it. Yes, I deviate, but I prefer to invest in pieces I'll love for years. Quick note: my APL sneakers aren't necessarily a "spring" essential, but they're an essential and on sale.
Straw Hats:
I love Janessa Leone, but the brand is excluded from the sale. If you're looking for something a little more budget-friendly, Hat Attack has some great options.
Woven Earrings:
I've owned these for a few years and post them year-after-year. Statement earrings aren't really my thing, but these are so fun for spring and summer (and bonus – they're affordable!)
Sunglasses:
The Illesteva Leonard sunglasses are my favorite – I have them in tortoise, black, and green.
Sandals and espadrilles
I don't do heels. Never really have, but the last two years really solidified it. I am almost always wearing white sneakers, espadrilles, and if it's warm enough, I'm in sandals.
Woven Bags
Love a good woven bag or tote for spring. I bought the Naghedi and really like it. The large is perfect for carrying my stuff and a few things for the girls, too. And I'm not sure what it is, but it feels very seasonally appropriate.
AGOLDE Jeans and Denim Shorts
I share the same jeans and denim shorts year after year, and for good reason. I live in both, and have the Riley jeans in a few colors (including white). They are stiff but magic – highly recommend ordering them before they sell out. And the Parker shorts are the perfect denim short. They're really the only ones I wear.