Spring Essentials On Sale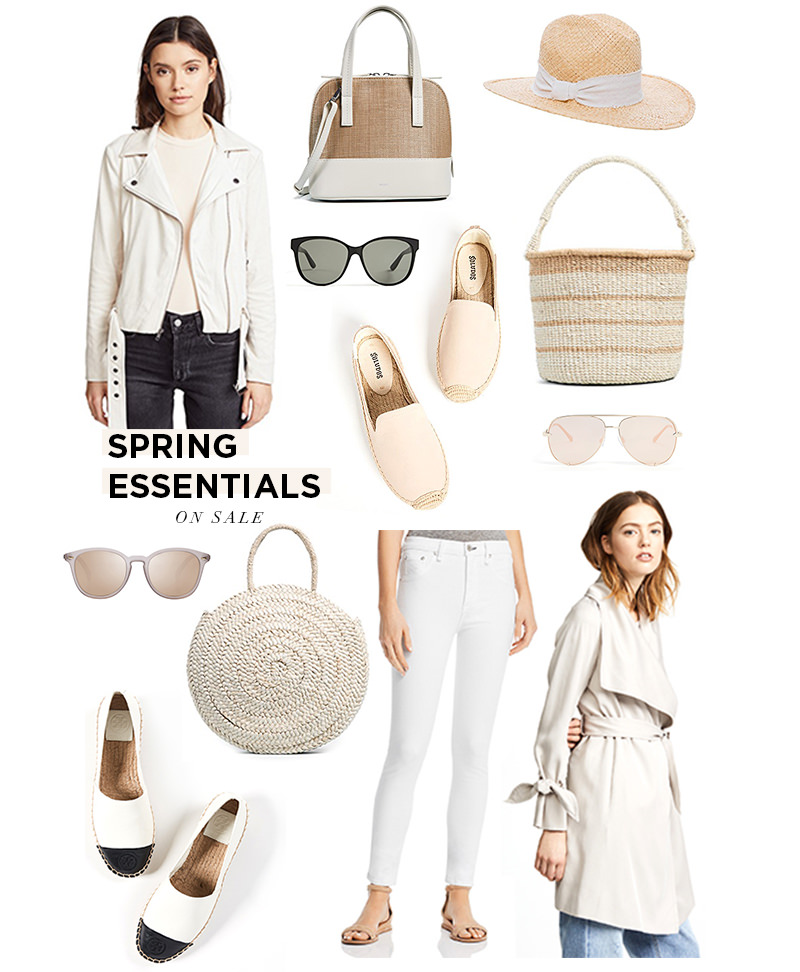 Chicago spent yesterday covered in snow but temps should hit the 60s by Friday so spring is sort of in the air. It's time to stock up on everything you need for this new season and summer (anyone else so ready for summer!?) with Shopbop's big end of season sale! Get 20% Off Orders Under $500, 25% Off Orders of $500+ through April 14th with the code EVENT18.
I can't wear much with this bump these days but you still can, so I'm including a few things I'd buy if I could fit this belly into regular clothes. And jumpsuits. I miss jumpsuits. I'm going to grab some espadrilles, white sneakers, sunglasses, and a few maternity pieces, too. If you don't already have a pair of Rag & Bone jeans, I can't recommend them enough and now's the time to snag pieces from your favorite brands like Madewell, Splendid, Club Monaco, and Clare V. Because everything's on sale!