Silver Linings And Finding Happiness
Blogs. We love to read them, but they can be as dangerous (to readers) as they are fun. We see photos of designer outfits, glitter, and perfectly styled vignettes. We see perfection. If I just described your daily life, I want to know all your secrets. Seriously–email me. Let's …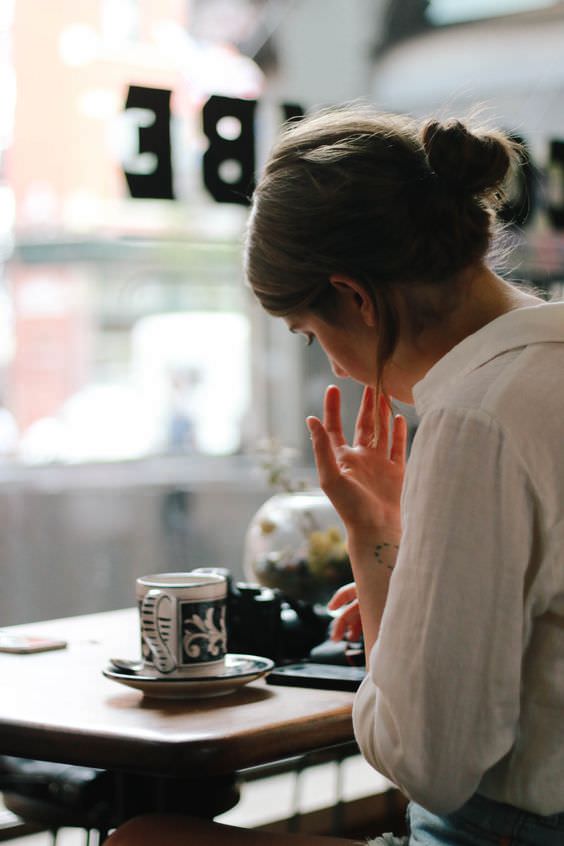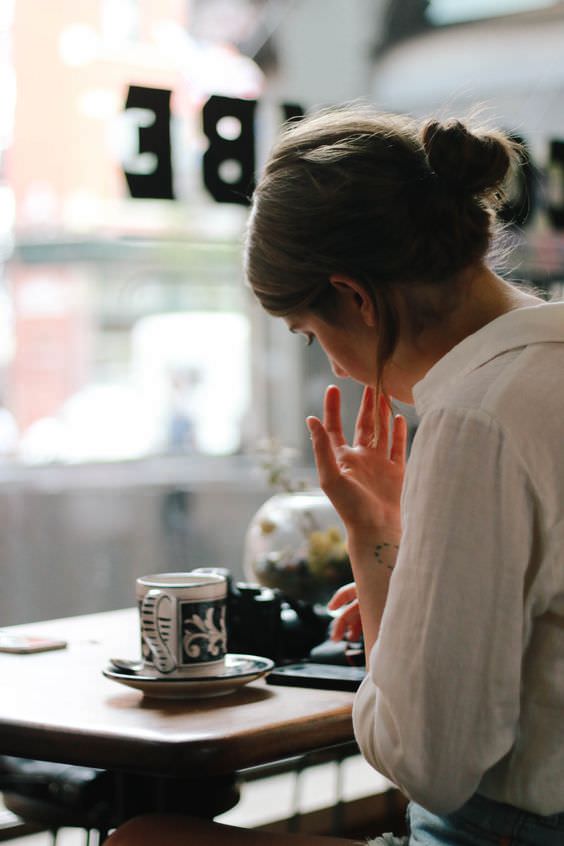 Blogs. We love to read them, but they can be as dangerous (to readers) as they are fun. We see photos of designer outfits, glitter, and perfectly styled vignettes. We see perfection. If I just described your daily life, I want to know all your secrets. Seriously–email me. Let's talk about silver linings and finding happiness.
Silver Linings and Finding Happiness
I love pretty things as much as the next girl. I post product roundups, love fashion, and my home was featured in a magazine. There's lots of pretty in my life, but it's relatively balanced by the not-so-pretty, whether that be the crap piled all over my dining table, balancing multiple work projects, and other stresses in my life. But I have my health, friends, family, CrossFit, and of course, The Everygirl. And I do not take any of these things for granted. But it is important (to me) that I keep it real with all of you, and with myself.
Finding happiness
I am working on finding happiness and contentment when everything isn't exactly as I want it. And really–when are things exactly as you want them? I'm running a business I dreamed of and things are going well. It is not easy but is something I wanted so badly. I pined over getting in shape for years (I'm talking the entirety of my 20s here) and found a workout that I love so much more than I ever thought possible. I wake up so happy that I can do push-ups and pull-ups. I have an amazing group of friends. A family who loves me. I am healthy. So given this information, I should just be happy. Right? Wrong.
Sometimes, you need to feel it
I wrote this post over the weekend when I was going through a particularly difficult couple of hours. It all just hit me at once and I felt a little overwhelmed. So I sat down at the computer and started writing. And I just let myself feel everything. I thought about the good things in my life. The bad. Things I've been struggling through and things I want.
I woke up feeling much better on Sunday. Relaxed, cleaned, and did a little work before walking over to my friend Jess Lively's place so we could catch up and introduce the pups to one another. Franklin is the cutest thing ever, by the way. As always, I loved talking to Jess and she had some great advice for me. I decided right then and there that I would go ahead and publish this post, even if the whole thing is just me rambling incessantly. And I'm pretty sure we hit that point at least one paragraph ago. But this is where I am, and I want to put it out there. I need to put it out there. I want to figure it all out and then look back on it in the months and years to come. Like this post. That takes me back.
I "seem" happy, and life "looks" good, but…
Based on my blog posts, instagram, FB, and tweets, I seem pretty happy. And I am. Things are going well but the past year has been a little overwhelming. I've been balancing running a website, interns, and a graphic design business. I used to take on approx 8 clients a week but that just hasn't been possible the past year. I can't keep up. So I've had to cut back and as a result, I've made less money than I'm used to. I am still constantly trying to find balance between my two jobs. Trying to balance the number of clients I can work with at a time isn't the worst problem to have.
On being Type A
I have a type A personality. Typical overachiever who likes stability and certainty. I set the bar high and work my ass off to get there. I dream big. At the same time, I am an entrepreneur which defines me as a risk taker. So I love stability but take risks with my career and as a result, my finances. I am a swirling mass of contradictions.
You are not alone in this
My point? Not sure. But I will say this–the next time you feel lost or like a piece of your puzzle is missing, please know that you are not alone. It is ok to let yourself feel defeated even when things are going well. It's ok to be sad even when you're happy. Let yourself feel it, but try to take a moment to think about all the good things in your life. It isn't always easy to do, but it usually helps a little bit. I did this and woke up feeling much, much better on Sunday morning. There is always always always a silver lining.
Chase after your dreams. Set your bar high. Live what you love. And when you're looking at blogs and instagram photos full of beautiful little vignettes and perfect outfits, try not to put so much damn pressure on yourself. Surround yourself with people who love you as much as you love them. Be kind to yourself and to others. We're all in this together.