Recent Purchases: What I Bought in November '22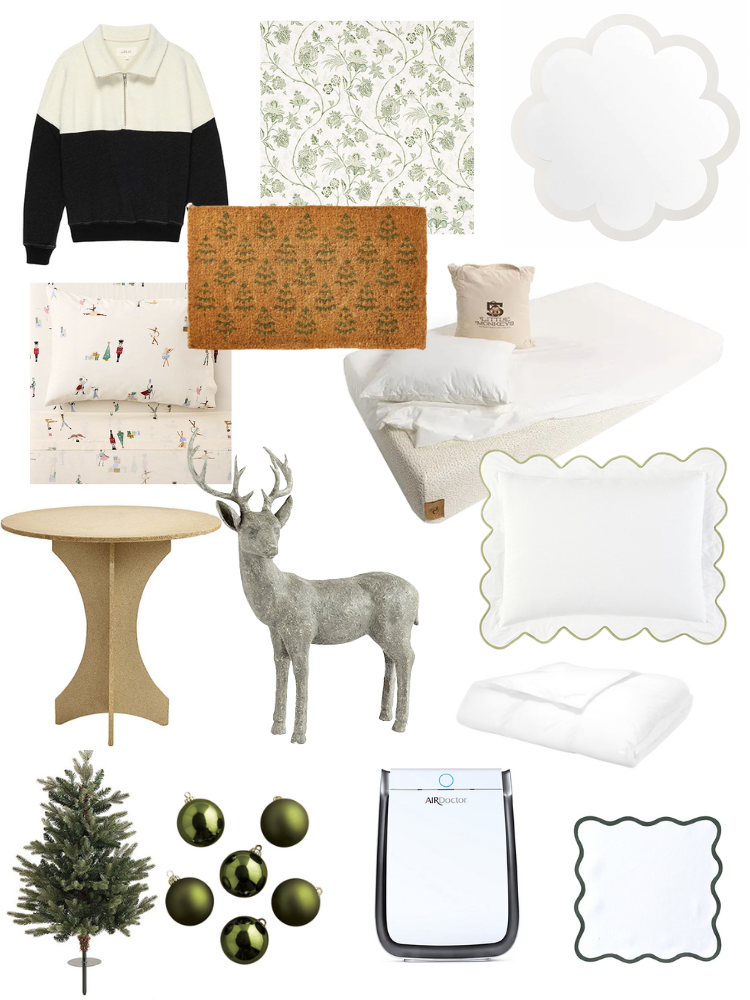 I've been working on our home, and just moved our almost 2.5 year old to her own bed. Quite a few purchases came with that – bedding, duvet inserts, and a mattress. She got a new mirror, too. And I finally chose a wallpaper for our dining room. After ordering endless samples and nothing feeling quite right, I found the one. It arrived today and should get installed later this week! As much as I wanted to go with blue, that just didn't feel right around the holiday season, so we're going green. Here are my recent purchases: what I bought in November '22.
Recent Purchases: What I Bought in November '22
I need to put myself on a spending freeze. Christmas is pretty much done and there have been some big purchases lately. I'm doing everything I can to (mostly) avoid maternity clothes since I don't really like them and don't want to invest in anything I won't keep. I ordered these jeans in October (they are amazing!) and will be living in sweatshirts for now. We'll see how long that lasts. It's all a lot – especially the house stuff. But it feels really good to make some progress. And on a positive note, almost everything was on sale. Speaking of sales, don't forget to shop my cyber week sale post. I included my favorite items from each sale.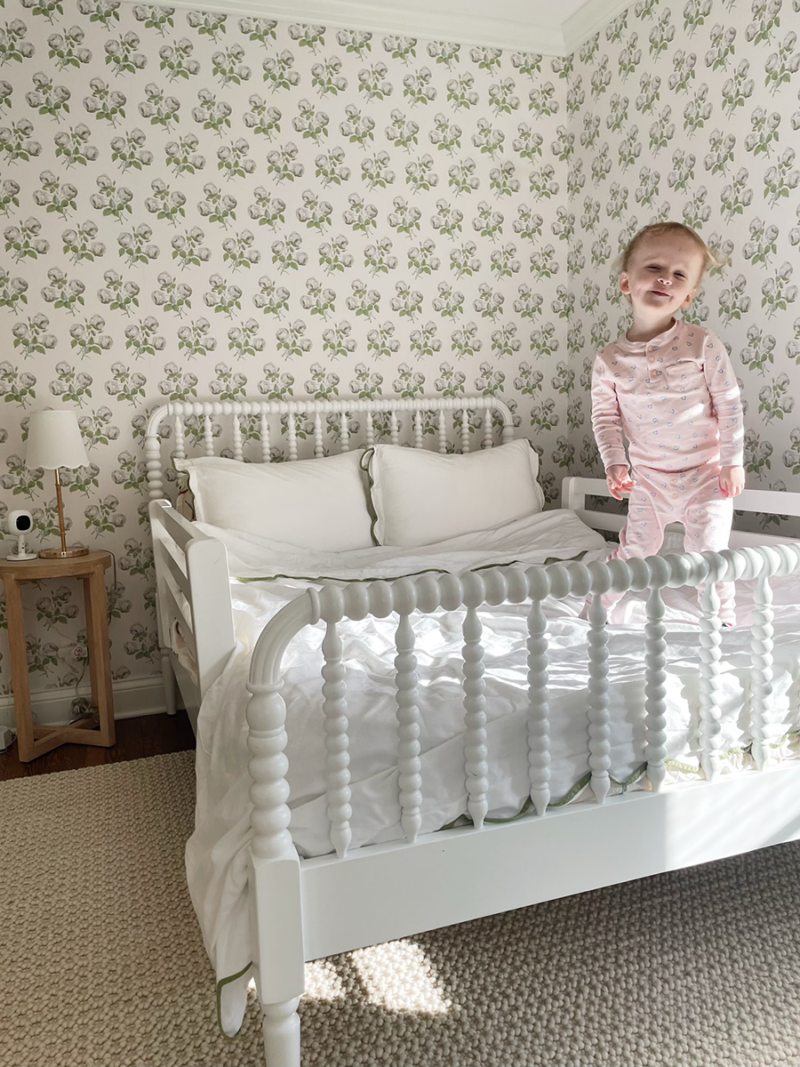 I'm having a striped skirt made for this table and will put it in our entry.
This post contains affiliate links. If you purchase something using my links, I may earn a small commission at no cost to you.