Recent Purchases: What I Bought (and Loved) In July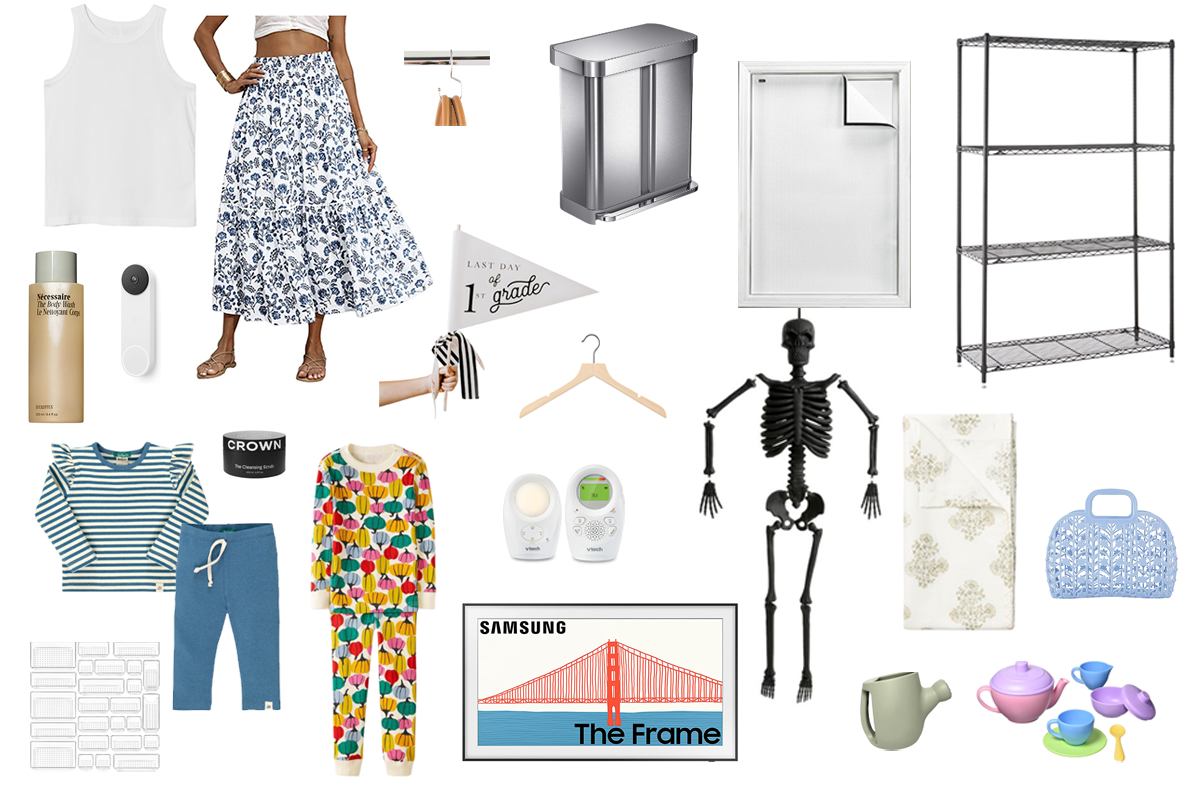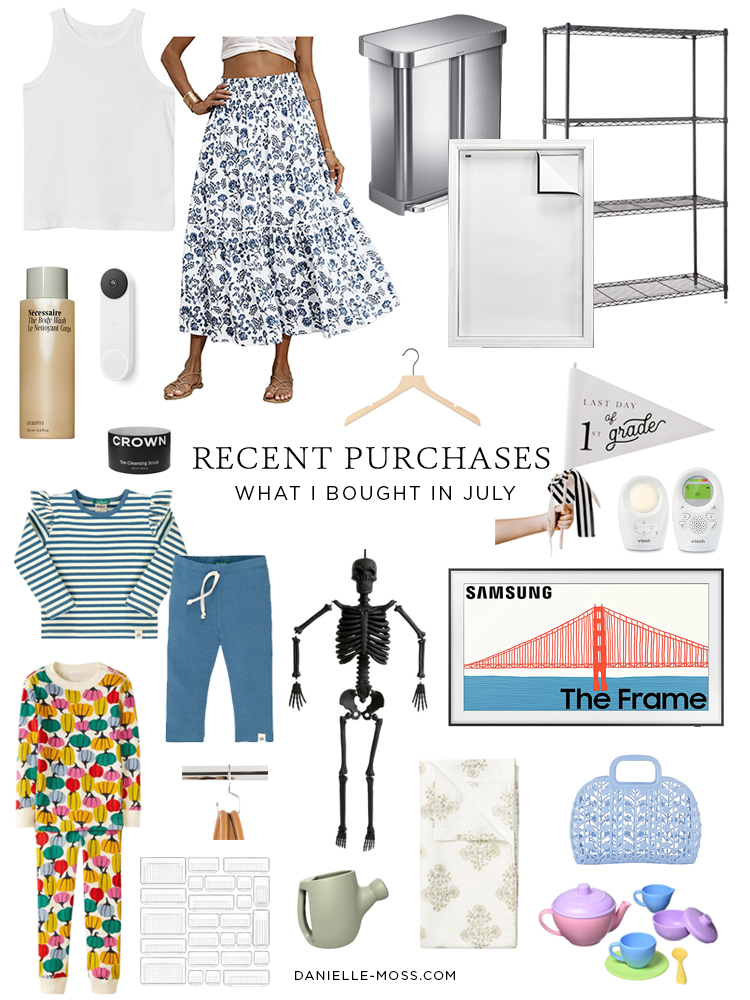 We moved into our new home just over two weeks ago, so I made a lot of purchases this month. I'm sharing what I bought this month. There were some moving essentials, a few fun things for the girls, and I got a couple things for myself, too.
Back to School
I am slowly starting to order a few things for fall for the girls. These backpacks are simple and sweet – I chose the pink stripe (shocker) for both girls and got little first and last day flags for preschool!.
What I bought for the house
We're making some very budget-friendly updates to two older bathrooms and will redo them in a few years. I bought this shower curtain for the girls and it's so pretty in person! I ordered new temporary blackout shades for the girls rooms until their window treatments arrive, and they've done the trick. Add in some new wood hangers, shelves, a TV for our bedroom, and some house essentials.
The Nest doorbell has been great, so much that I bought a second one. We have a side door that sometimes gets packages randomly, so I'll get notifications if/when one is dropped off there. It's less expensive than a Nest cam but has all the benefits, and the video quality is a lot better than the Nest doorbell we purchased 4 years ago for our last home.
What I bought for Halloween
See my full roundup and some favorites from last year in this post.
Yes, I know it's far too early for Halloween, but I don't dictate when the stores release seasonal products. I do know that they'll sell out, and my 4 year old lives for all things spooky. So here we are. Buying spooky stuff in July.
We joined a local pool, so here's what I bought for the pool
We've been spending a good amount of time at the pool. Margot and Kate really like the smaller kids' pool. It's very shallow, and they splash and play with toys. It all started when some little girls were playing with mermaid Barbies, and I ordered a few extra things to keep them busy.