Recent Finds: What I Bought in February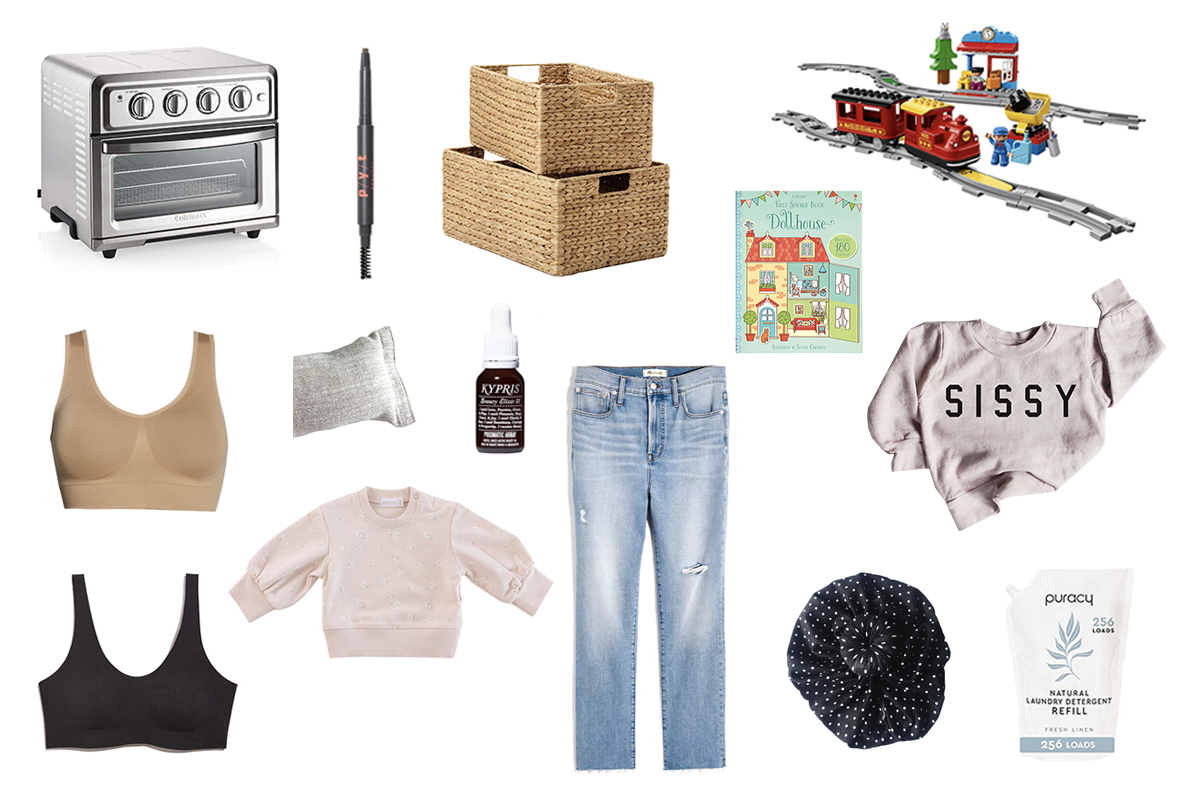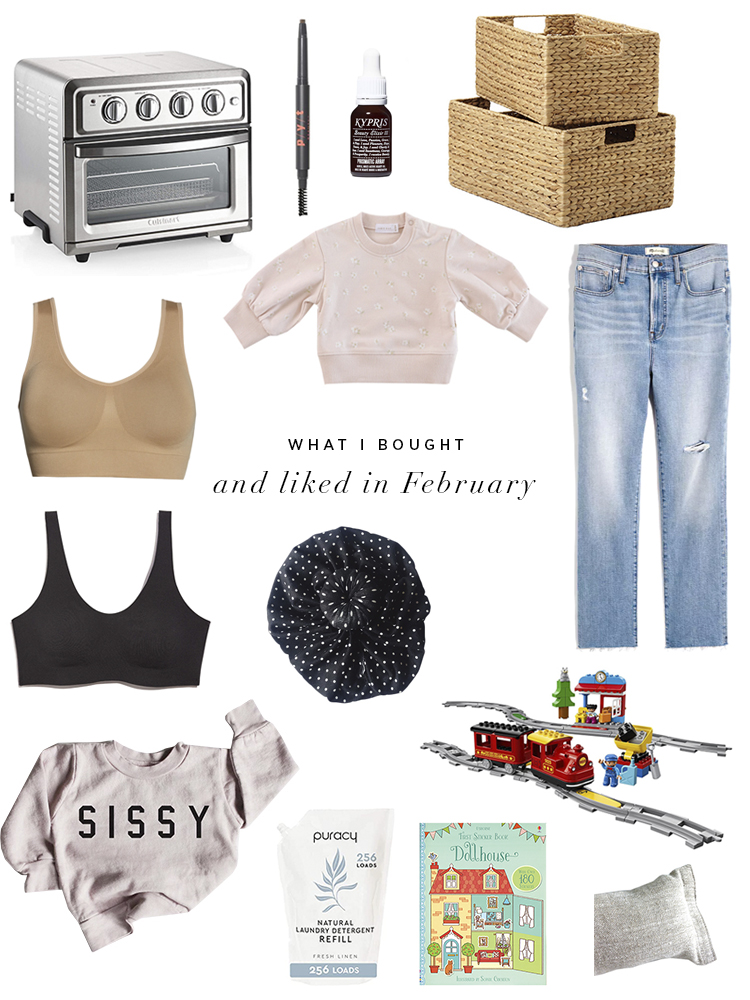 How is it that tomorrow is the first day of March – the month that marks a full year at home?! February was a blur. So much happened for our little family and the long days sort of flew by. We got outside for the first time in a while yesterday. It's been sunny and temps are warming up, so I've been getting ready for spring with some new purchases. Here's what I bought in February.
What I Bought in February
Air Fryer
I finally caved and bought an air fryer since that we have our pantry and a place to store appliances. My friend Jess (Keys) RAVES about this thing so I went for it.
Storage Baskets
I bought 20 baskets for our pantry. Ordered a mix of the large cube and large standard baskets.
Linen Draft Stopper
I bought this to block some filtering light in Kate's room (for naps) but it's so well made and would work well for drafts, too. I filled it with rice.
Laundry Detergent Refill
I've been using this since before I had the girls and ordered a few refill bags.
A Comfortable, Supportive, Wireless Bra
I feel like I've tried them all and finally found a wireless bra with support! It's SO comfortable and if you're on the bustier side, it works!
Another Comfortable, Supportive, Wireless Bra
This is even softer and stretchier than the Knix one but offers just a little less support. Great for lounging at home.
Beauty Elixir
Just bought my third bottle of this clean elixir. I placed my last order in early Jan and bought it again a few days ago. This serum is amazing! My skin looks better than ever.
Brow Pencil
Filling my brows is the first thing I do and might be the one thing I'd choose if I could do anything to get ready for the day. I've been using this pencil for over a year now and love it. And bonus: it's clean!
The best non-jeans jeans
The best non-jeans jeans. They're comfortable enough to wear around the house!
Spring outfits for the girls
I love this Australian brand – the new collection is SO cute. Got some new spring and summer pieces for the girls.
Sissy Sweatshirts
Another small shop I love – got the girls matching sissy sweatshirts!
New Turbans for Margot
These turbans are buttery soft and after trying a few brands, they're the only ones I buy for the girls.
Train
Margot got really into Duplo this month and she worked so hard to take her meds, so we got this electric train and have had fun making little Duplo towns.
Dollhouse Sticker Book
Margot has been loving these Usborne sticker books. I just peel the outline of the sticker page so she can play by herself.