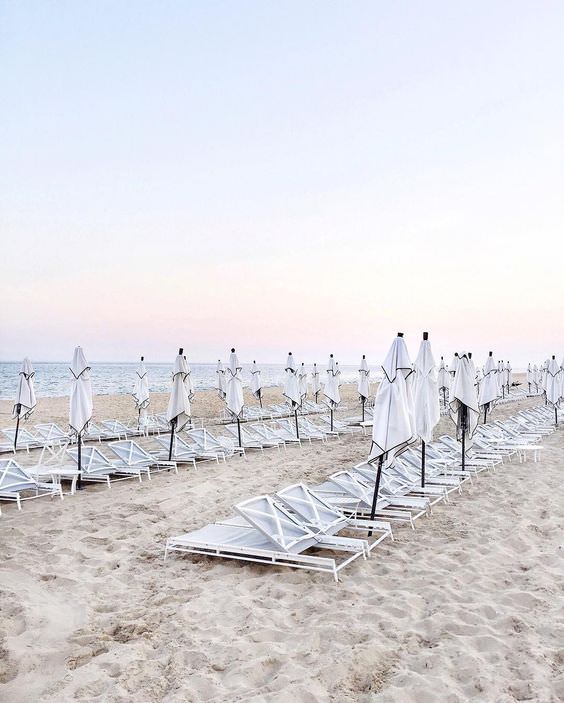 I'm leaving town tomorrow morning and am so excited for a long weekend with Conor and our good friends (and their cutest baby and giant oversized fluffy dog). It's been about six weeks since my last update post, so here's a update for those of you who are into that sort of thing.
I started Barry's Bootcamp this week and always hated running, but actually really enjoy it. Seriously–I hate running. And treadmills. But it's so fun and is such a great workout.
There was a work trip to Charleston and we're planning another one in Boston next month. The morning I get back, I'm heading to a lake house, which should be my last trip before our wedding.
Speaking of our wedding, the invites are almost done and we're working on food, decor, and the wedding weekend plans wtih our planner. Alyssa Kristin is making something for one of our Paris events, I found a cocktail dress at Azeeza, and I heard from Lovely–my dress should be in next week!
This has been my go-to summer nail color. Anyone else into this trend?
I got a few questions about the romper I wore in this post. I got it c/o Avec Les Filles.
When Conor asked if I wanted to go to the Hamptons with his sister and cousin, there was only one appropriate answer to that question. So in just two weeks, we're spending a day in NYC and before heading to Montauk.
On a more serious note, I was feeling really sad last week so I slowed down, worked from home, and treated myself to a massage. I don't know about you, but when I'm struggling, I just need some time to myself. This is a not-so-easy to talk about subject but once I share wedding photos it will be pretty obvious that I didn't have any relatives in Paris, so I posted something on instagram and got so many sweet messages from you guys. And now it's out there now so I don't have to bring it up later. It also felt really important to me to be honest because pretending everything is perfect isn't helping anyone. Even though no one in my family ever took an interest in my blog, it's just not something I feel comfortable getting into here.
On a very positive note, I always find my way and feel much, much better this week. There's always a silver lining, and in this case, a few of them.
In case you missed it
I made a little appearance on my friend Jenna Kutcher's podcast.
Finally caught Buddy unraveling the toilet paper.
I'm helping my readers connect with new friends in their cities!
How to update your kitchen on a budget.
Weekend Sales
The Nordstrom Anniversary Sale is officially open to the public, and you can shop my picks here. I can't wait for this coat to arrive in grey. This jacket isn't on sale but it has me almost kind of excited for crisp fall days.
Don't miss the big madewell sale!
The Friends & Family Sale is happening at Williams Sonoma. Get 20% off your order! And get 25% off all things Nespresso!
Have a great weekend, guys!