Our Woven Nursery Shades and Curtains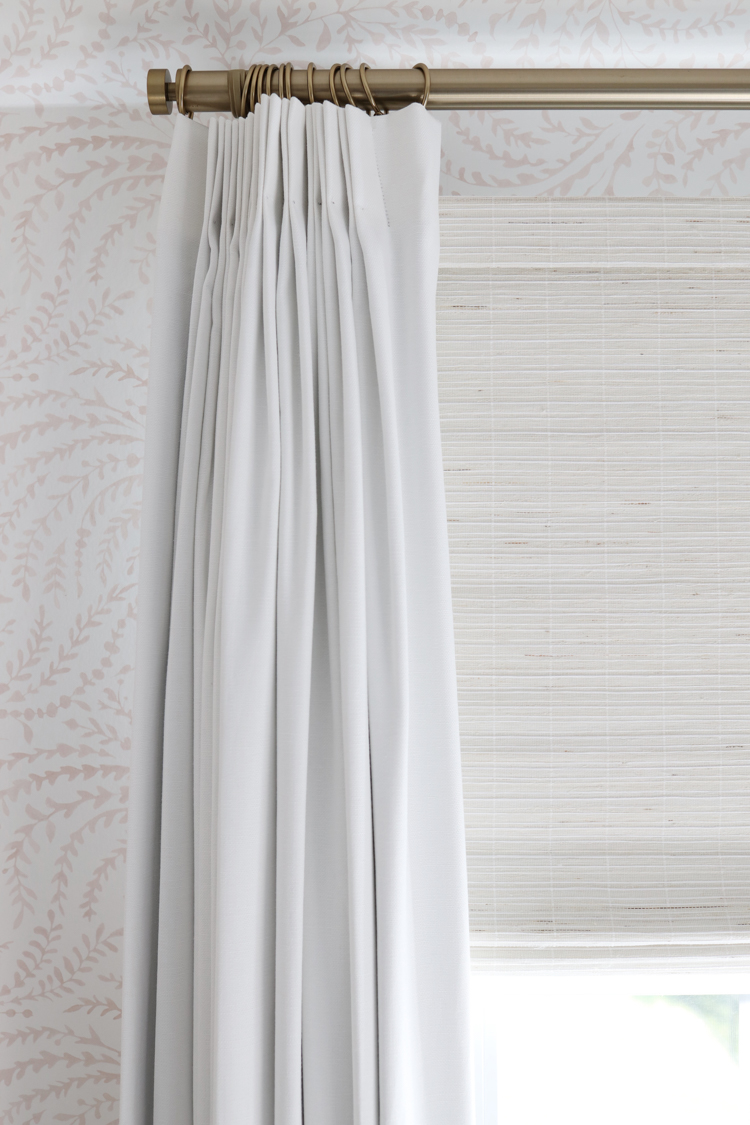 I get a lot of questions about the shades and curtains in the girls' rooms. Our shades and curtains are by Hunter Douglas (I'll share the exact details below). This is my first experience with custom drapery and it really makes such a big difference.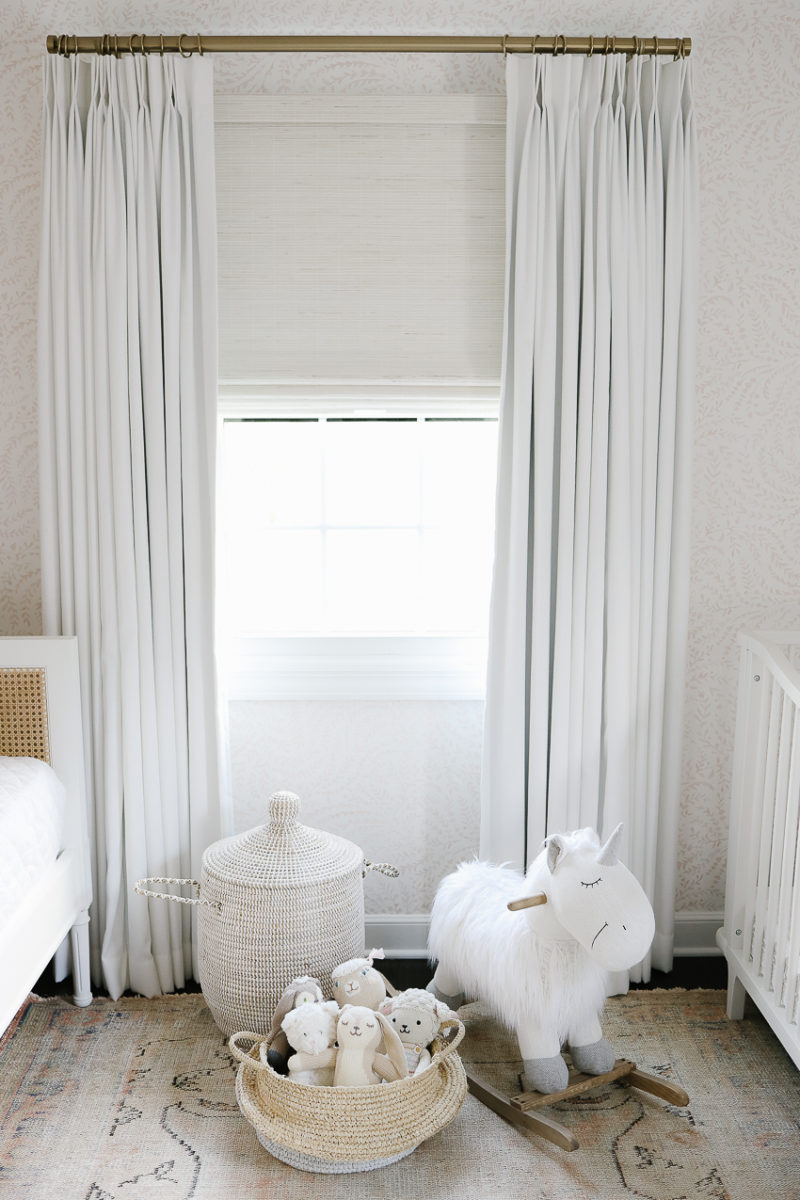 I chose the Provenance Woven Wood Shades in Maritime Alabaster with a Room-Darkening liner and LiteRise Operating System, and Design Studio Side Panels in Bungalow Snow with Brushed Bronze drapery hardware. Our windows did not allow for an inside mount, so there are light gaps even though these are room darkening shades. I added these budget-friendly blackout shades below the woven shades to make the room pitch black for the girls.
The shades are really easy to pull up and down – the Lite Rise operating system makes raising and lowering blinds easy and safe for little ones since they're cordless. Simply push up to raise and pull down to lower.