Nursery Update: A Touch of Blush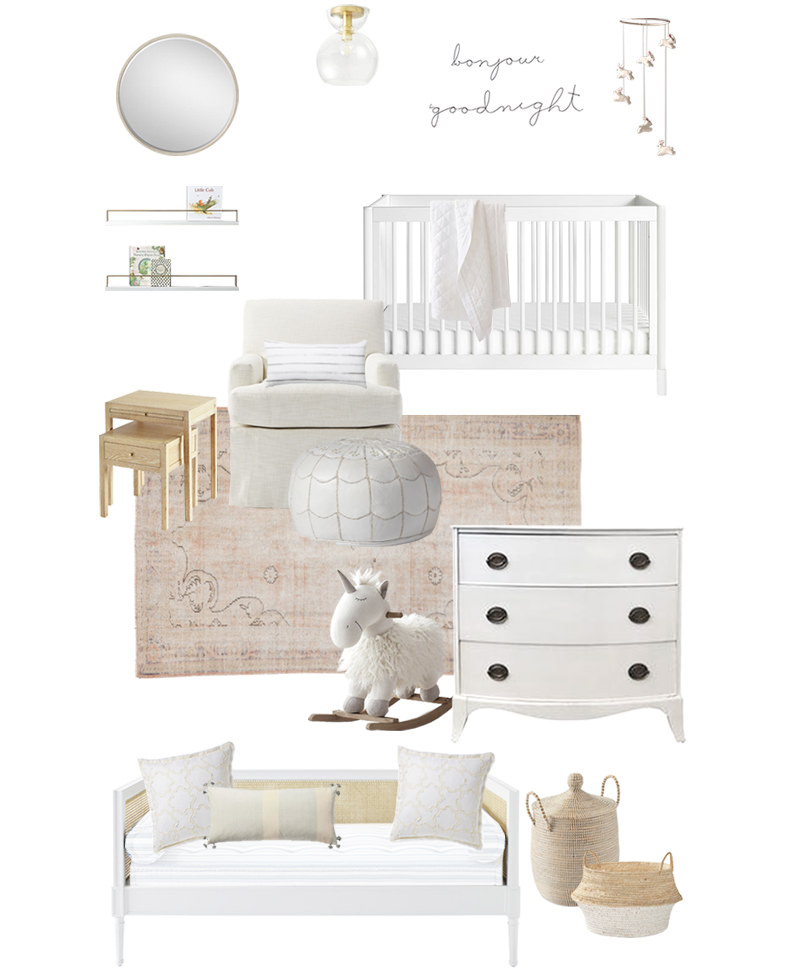 We're finally in our new house and are about a month-and-a-half away from becoming parents! I wasn't 100% sure if the cane daybed would take up too much space but decided that since I've loved it for years, I need to make it work. It's such a versatile piece – I can see snuggling with our little girl and a pile of books, it will work as an extra bed for guests, and eventually, as her first bed.
A few weeks ago, I posted this nursery mood board but something felt off. It turns out I wanted something more feminine after all. Didn't see it coming, did you? Wallpaper is officially out. We're going to paint the walls white and add picture molding since that's timeless and wallpaper just feels like a commitment.
As you can see, I added a touch of blush, a gorgeous vintage rug from Old New House which is what inspired the change in design. There are some new (favorite) design elements that I've included in friends' nurseries over the past few years.
In case you missed it: