The past two weeks were sort of a whirlwind, so much that I "temporarily misplaced" (code for lost, if you didn't get that) my credit card and favorite White & Warren cashmere scarf. The card hasn't been used so I'm convinced it will turn up someplace extremely random. I'm pretty sure I left my scarf in an Uber but hope both make an appearance soon.
Chances are you can all relate to feeling like there's just too much going on. When you're doing what you love it feels worth it but burnout is burnout. Fortunately, I've found an amazing new workout amidst the craziness but I've been tired. So much that I crashed at close to 9PM three times which is crazy early for me.
Here's what I've been up to lately.
The Everygirl
We launched a new video series that I'm really excited about! Here's episode 1!
Things ran as smoothly thanks to our amazing team. I spent that time organizing an upcoming event in Houston (sign up here), multiple brand partnerships, shooting a few things for the site, hosting an event, and working on getting some website issues in order. It felt like a lot.
The web team we hired with didn't test things the way they should have pre-launch and there have been what feels like endless mistakes for us to deal with, mostly on some backend stuff.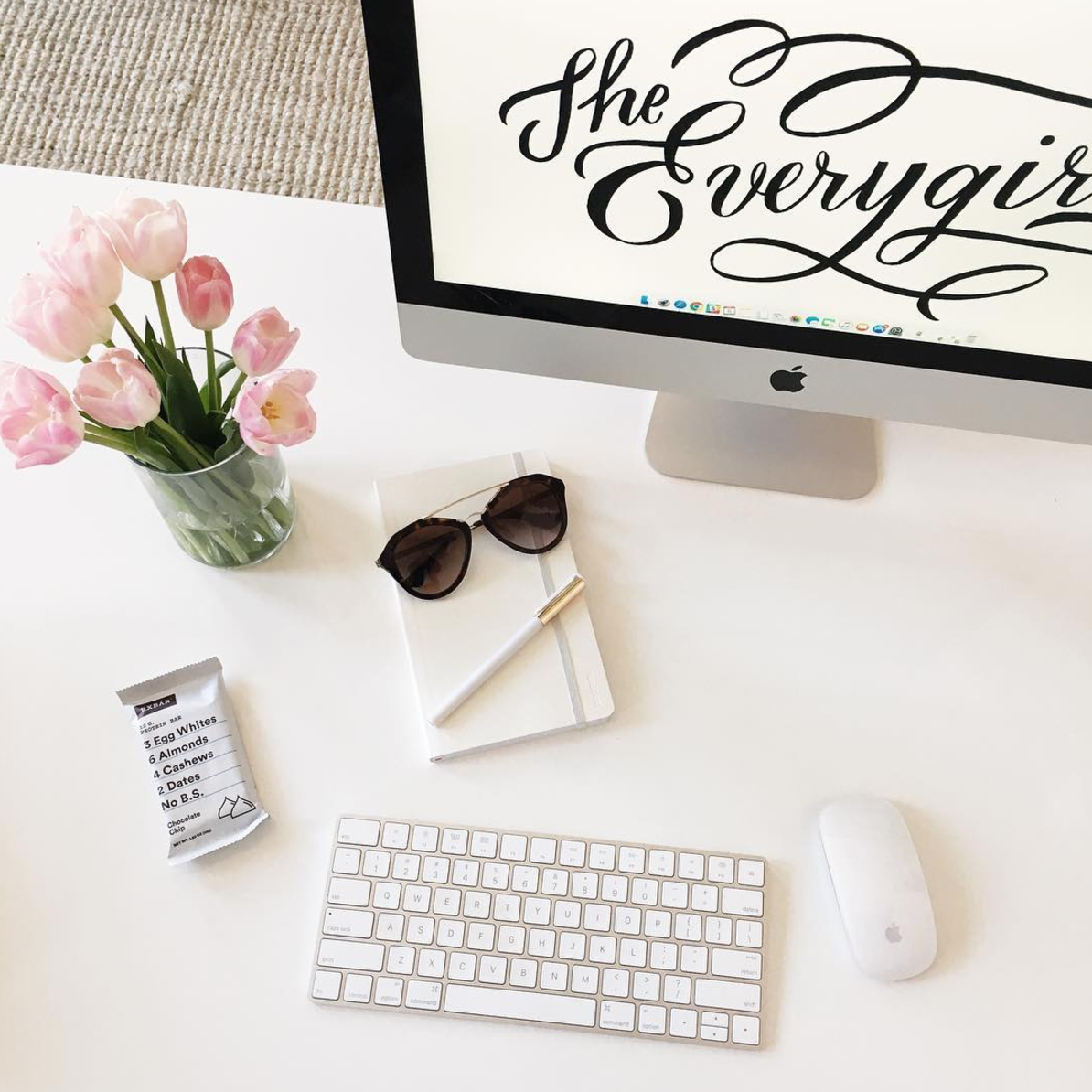 Things turned around Friday when we scheduled a last-minute interview with Chelsea Handler who is seriously the coolest. We didn't get a photo but we recorded the interview and each got a hug so I'll take it.
Caitlin and I hosted an event at Nordstrom on Saturday. Once I got home, I didn't leave the house (or couch) again until Monday, except for one pilates class.

Side projects
My personal life usually falls by the wayside when projects pile up but fortunately, it's never like that for more than a couple of weeks. For some reason, these sponsorships come in groups of 3 and 5 with tight deadlines, and there was no exception the past few weeks.
I finished up this post with JR Watkins and this one with QuickBooks. so my home and finances are cleaner and more organized than ever. Wish I could say the same for my life.
Then I worked on the biggest personal campaign ever with Katie Kett Photography, Emilia Jane Photography, Shannon O'Brien makeup, and my hair stylist, Blake Christensen. I had my hair and makeup done in my kitchen and the whole time I was like who am I?! More on that soon.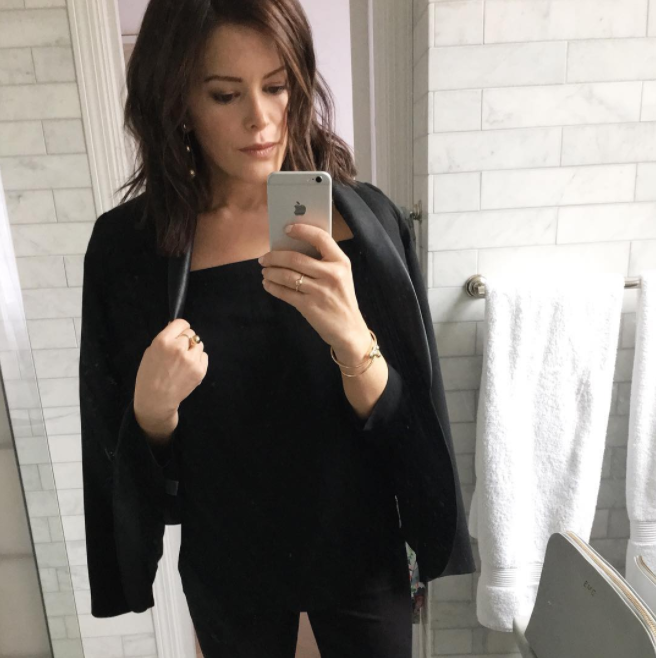 My friend Marie sent over this amazing blazer from 2 Penny Blue and my hair and makeup were done so Conor and I went on a date to RL after the shoot because it's not often my hair and makeup look like this. Actually it's never. I never look like this. I had some store credit saved up and got this leather jacket for about 1/3 the normal price. It's pricey but so worth it–a gorgeous investment piece.

Something I'm Struggling With
On to the real stress that I sort of touched on but can't fully dive into right now. A family member that should have been happy and supportive about our engagement has been extremely unkind and what some might call cruel. This behavior has nothing to do with Conor and everything to do with this person not supporting me–something that's been a recurring issue when it comes to happy milestones in my life.
It's honestly felt awful. So sad and isolating and I don't know how to deal with it. To those of you with "difficult" family dynamics, know you are not alone. I am right here with you and really feel for you. I'll share more soon and think I've figured out how to do so after a chat with my friend Jess Lively. She always knows what to do.
And Some Misc. Good Stuff
I've been on a spray tan kick lately and can't recommend Glamour Girl enough. I'm not getting anything out of this other than sharing a very good thing, so if you're in Chicago and need some color tell them I sent you for $10 off your first tan.
This photo was taken at an event I hosted a yoga event with Kelly, Jess, and Blair in my new favorite Lululemon tank and pants. This photo makes me want another tan immediately.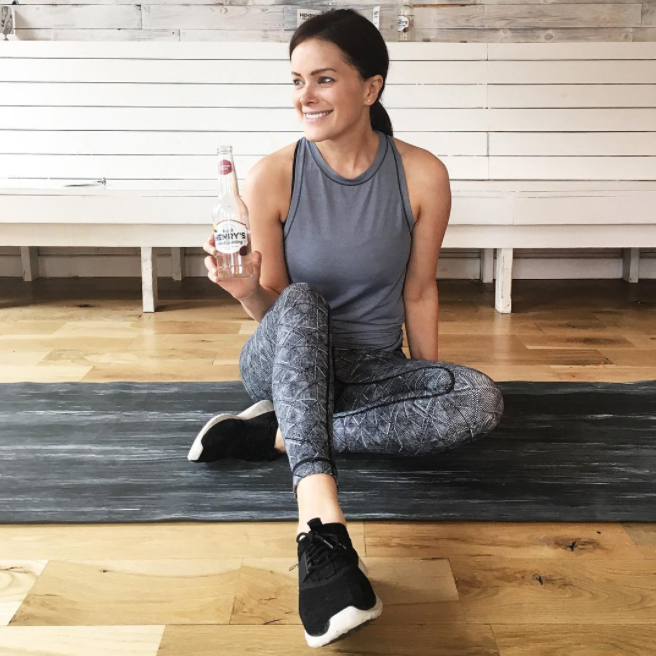 Finally, this happened and my heart exploded. I tried to get Tuck in the photo but he growled at me so until he enjoys gazing into my eyes like this dreamboat, expect to see a lot more Buddy. In case you missed it there's this video of him being perfect too.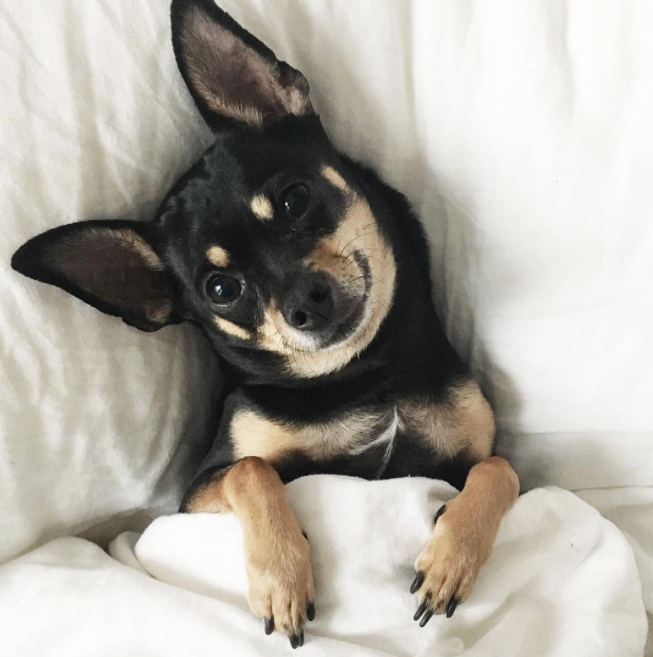 I think that's it for now.
Can anyone relate to having difficult family dynamics?
Do you have something you're struggling with that you want to run by a stranger on the internet? Email me or leave a comment below!
Shop the post