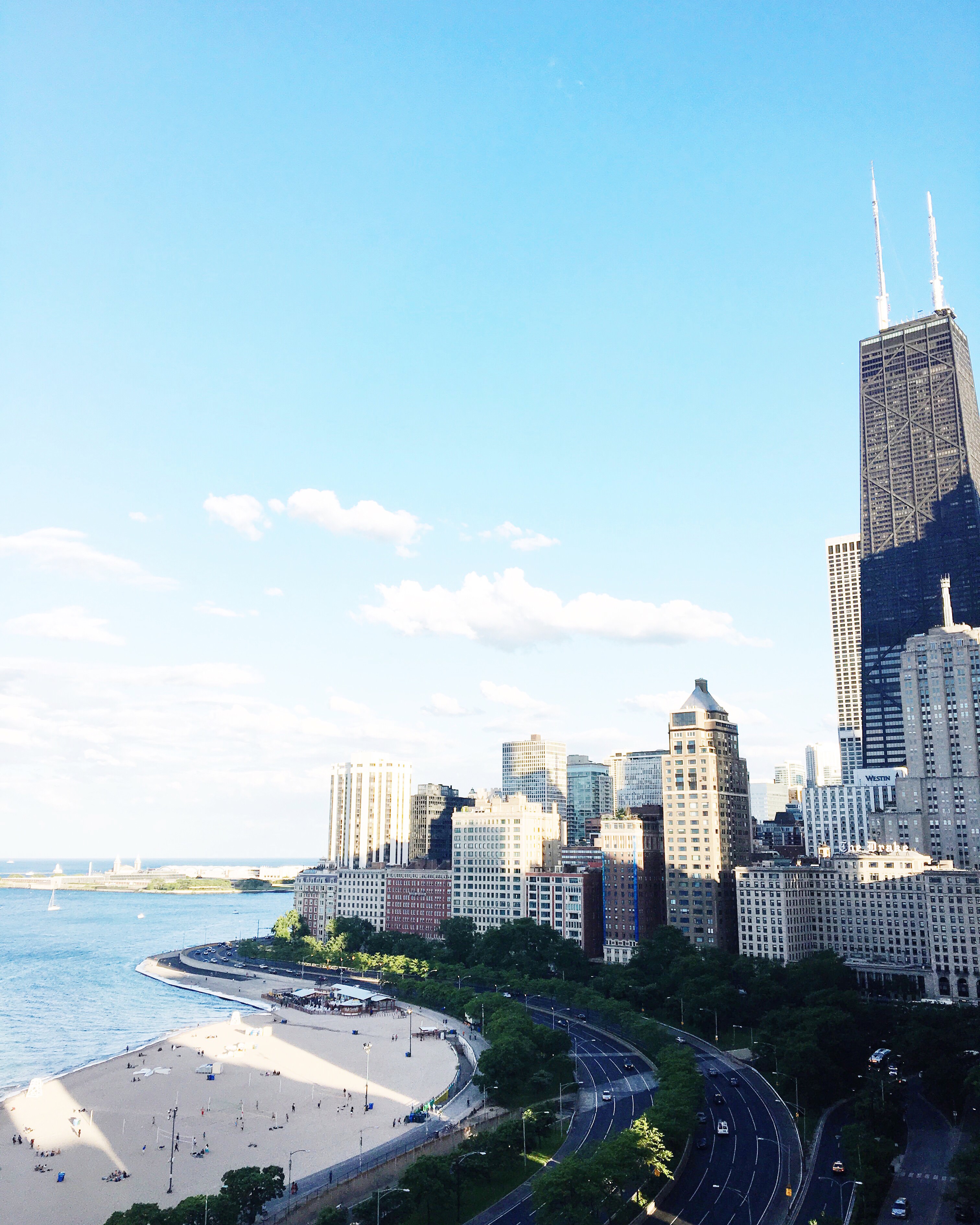 I sort of fell off the grid the past few weeks, but it's summer, I'm finally feeling better, and I am one week away from leaving for Italy! If you follow me on instagram, you know (some of) what I've been up to, but I think it's time for a little catch-up session.
Two weeks ago, I got sick. Like didn't leave my house for a week and slept all day kind of sick. Missing a sunny, summery Memorial Day weekend was sort of sad, but I think I needed to relax and unplug for a few days. And there's nothing like feeling sick to make you really appreciate how good you feel when you're healthy.
Buddy had two cysts removed which meant keeping a close eye on him and his bright pink stitches. I had the vet give him something to take the edge off during the procedure and the poor guy got home, didn't move, and drooled excessively for a few hours. The biopsy came back normal and he's doing great. I set up a dog monitor app for $4 that allowed me to watch him on my iPhone (through my iPad) those first few days since I was worried he'd mess with his stitches.
Conor made dinner for his family last weekend, so we spent the afternoon and evening in the suburbs. Being from LA, I never imagined taking trips to the suburbs, but there's something about going out there that makes Chicago feel a little more like home.
We had dinner on the balcony at Le Colonial–one of my favorite spots in the city.
Last Monday, I picked up food at Goddess and Grocer and had a rooftop picnic overlooking lakeshore drive. The weather and view (see the photo at the top of this post) were perfect.
The Everygirl had two full-time employees join the team, and we had a big team conference here in Chicago with our part-time director of brand partnerships, full-time managing editor, and new social media manager and assistant editor. A few of the girls joined me for an early morning flywheel class one morning, we worked at my place and Soho House, grilled out on my deck, and what was supposed to be a fun outing on the lake that turned into me getting docked downtown after I realized I wasn't ok to be on the water that evening. Not fun for me. But really, I can't believe there are 5 full-time people working for our little company.
I spent the next few days not feeling so great again, which meant laying low and–shocker–more breaking bad.
And then we got an office/studio space in the West Loop! I still plan on working from home a lot since that's what works for me, but it'll be nice to have a place where we can meet and create content as a team.
Saturday morning, I walked to Whole Foods (have been living in these) for fresh flowers and learned that if you walk home with closed peonies in 90 degree temps, they'll open right up. Then I met Lyndsay for coffee at Heritage (my first time there) and while it was a cool spot, I stand by Sawada having the greatest iced almond milk latte in the city.
I got a text from my friend Will of Bright Bazaar who booked a last-min trip to Chicago, so we went on a double date with him and his husband Toby Sat. night. Have you gotten your hands on his second book?
Went to hot yoga at Core Power Sunday morning, met my friend Gina for coffee and a long overdue catch up session, and dropped my car at the car wash down the street from the coffee shop. I told them I'd be down the street getting coffee for an hour or so, went back before 4:00, and they were closed. So I hopped in an uber to my place, and Conor and I met his family for dinner.
Looking forward to a productive work week–my last full work week for a few weeks which I'm so excited about. Considering the craziness and sickness the past month, this trip couldn't come at a better time. I have some plans with friends, some core power, and lots of flywheel.
Hope everyone has a great week!