How to Travel with a Baby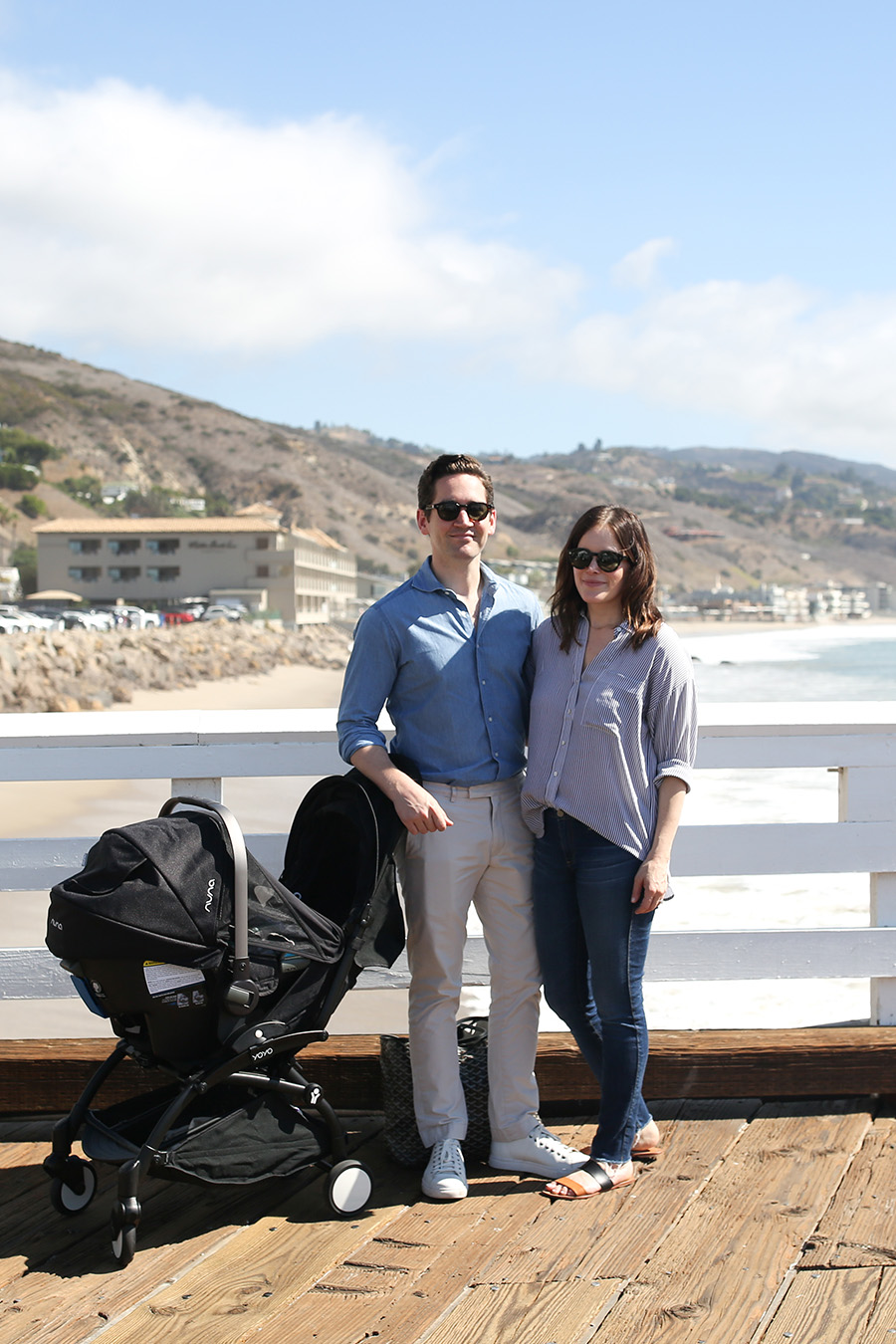 Traveling with a baby wasn't at all what I expected. There's really no way to know what you're getting into until you experience it. I went into the trip thinking the flight to be the worst part but it was a breeze. I also just assumed she'd sleep at night and I was just so, so wrong. Nights were the worst. I want to share our experience, what worked, what didn't, and what we learned along the way. I definitely feel more prepared to travel again someday – once we've forgotten how awful it was waking up every 2-3 hours every night. Did I mention that our nights were terrible? Here's how to travel with a baby.
How to Travel with a Baby
Packing
Packing was actually really easy. I was so nervous I was going to forget something we really needed. And of course the one thing we ran out of can't be purchased in stores. Awesome. Margot spits up a lot so I brought 4 pairs of pajamas for 3 nights and two outfits per day (just in case). I bought a ton of bibs before the trip so we'd have enough to use at least 4 per day (yes, that's 16 bibs). It felt excessive but we used almost all of them. All her dirty clothes and bibs went into our suitcase's zipoer laundry bag.
What we packed
We used one large suitcase for the 3 of us and packed a blanket, a few toys, and one outfit change for each of us in our carry-ons in case we got spit up on. Fortunately, no one needed to change while traveling! To save on space, we brought a dozen diapers with us and bought more when we got there.
I didn't want to carry a large stroller (huge mistake on my end) or travel crib (another mistake). The hotel had a crib that I thought would be fine but Margot needed a familiar environment, and we needed the ease of a full-size stroller. More on that in a second.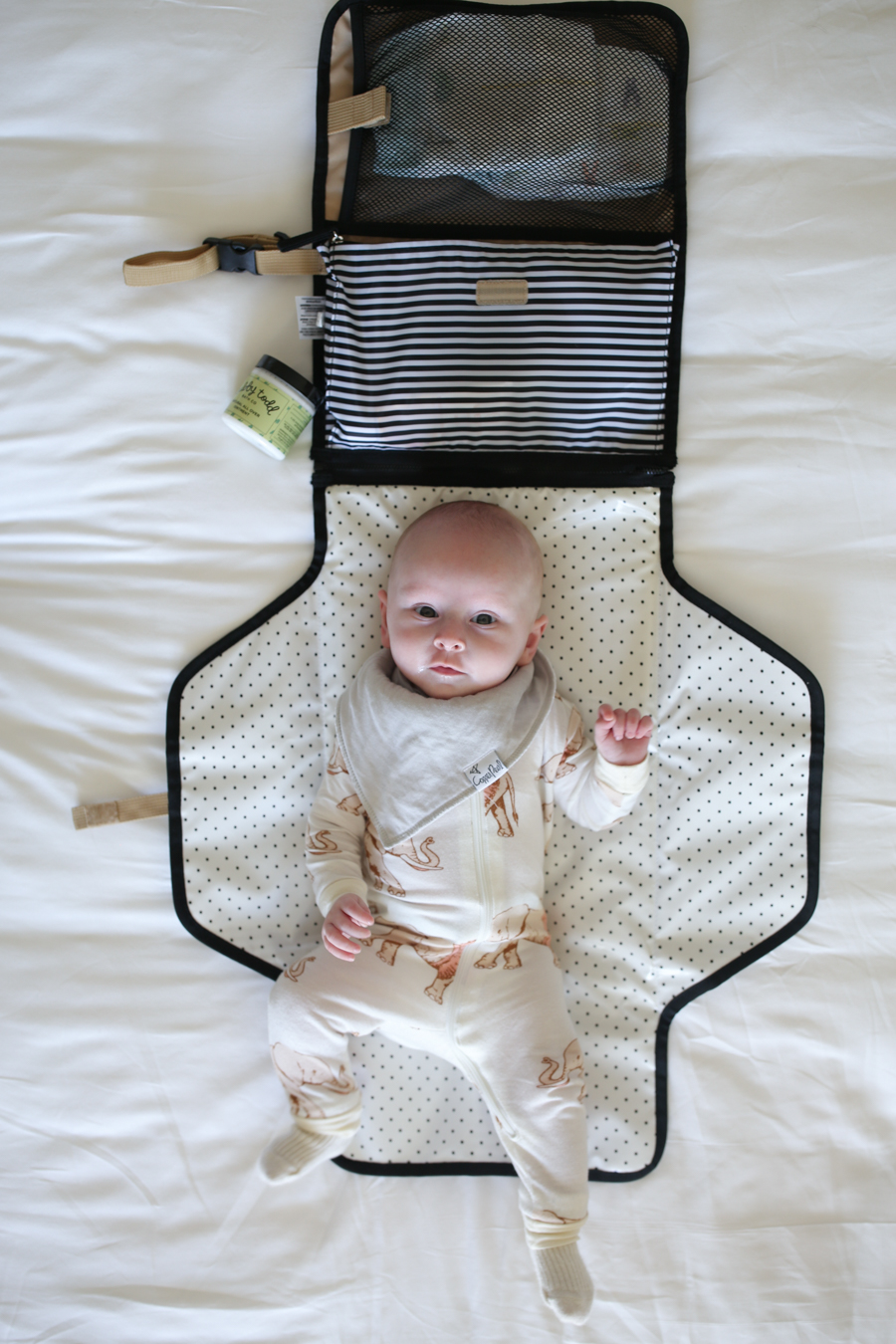 The Airport and Flight
Let me start by saying that the idea of flying through the air in a metal tube with my baby and a bunch of stranger for hours sounded awful but it wasn't bad at all.
I can only speak to flying Southwest, but you have to have a document with your baby's name and date of birthdate to board the flight. I had to call our doctor's office from the airport to have them email her vaccination records which only took a few minutes, but will make sure I have that next time.
Keep your stroller and car seat with you at the airport and check them at the gate.
It makes going through the airport so much easier (a place for baby and your stuff) and bring a carrier to wear baby, too. You have to take your baby out of the car seat at security. Having a carrier on hand to wear baby through security is ideal, but I brought the Wildbird (my favorite) and its metal ring can't go through, so I had to take her out right after getting her all settled.
We took a chance and didn't buy a ticket for Margot since there were so many seats available, and we were able to bring her car seat on the plane!
You should do whatever works for you, but I felt like she was safer in her car seat. We held her to feed her and rock her to sleep, but she spent most of the flight buckled in.
Our experience on the plane
Once we got on the plane, I realized that I didn't need everyone on the flight to like us, and that we'd do our best to keep things under control. You want to make sure baby is being fed during take-off and landing to keep their ears from popping. Once the fasten seatbelt light is off, it's ok to walk around a bit, so when Margot got fussy, I stood at the back of the plane. The flight attendants were so nice to us. Margot was fussing at the beginning and one came over to ask if I wanted to stand up with her at the back of the plane. That did the trick and she was fine in just a few minutes.
Since we had our own row, I decided to change Margot's diaper on her changing pad on my lap. She's LONG and barely fit, so we won't be doing that next time.
Now let's talk about my car seat / travel stroller stroller situation.
I've been using the Uppababy MESA car seat but it's just so heavy and hard to hook on my arm at my elbow (which is easier and more comfortable) because the canopy doesn't really allow for that, so I ended up getting the NUNA PIPA. It's a few lbs lighter, has a dream drape (shade that keeps sun/light out), and it's just easier to use day-to-day and for travel. I like both but prefer the PIPA, so that's in my car and Conor has the MESA in his car.
The travel stroller
I registered for the UPPAbaby MINU (travel stroller) and really, really like it, but the adapters don't come out until later this month, so I couldn't clip my car seat to the stroller. Margot is too young to sit in a travel stroller so that's the only way to use it, and I was convinced I had to bring a travel stroller on this trip. I bought the YOYO which came highly recommended, and planned to try that and if I loved it, to sell the MINU.
Unpopular opinion:
I didn't like the YOYO even a little bit. It requires 2 hands to fold it and folding is a 2 step process. It also almost tipped over when I tried pushing it up a driveway, and the car seat adapters have to be removed every time you close it. The MINU, however, is a breeze to fold. All things to consider if you're going in and out of cars.
The lesson learned here is that if you're checking your stroller at the gate, to just bring a full-size stroller.
And unless you're traveling with a baby that's 6+ months, I'd skip the travel stroller. It would have been so nice to have a real stroller basket vs the joke of a basket on the YOYO. I can see the MINU coming in handy when running around the city or on a trip when she's older, but it's just so much easier to have a full-size stroller.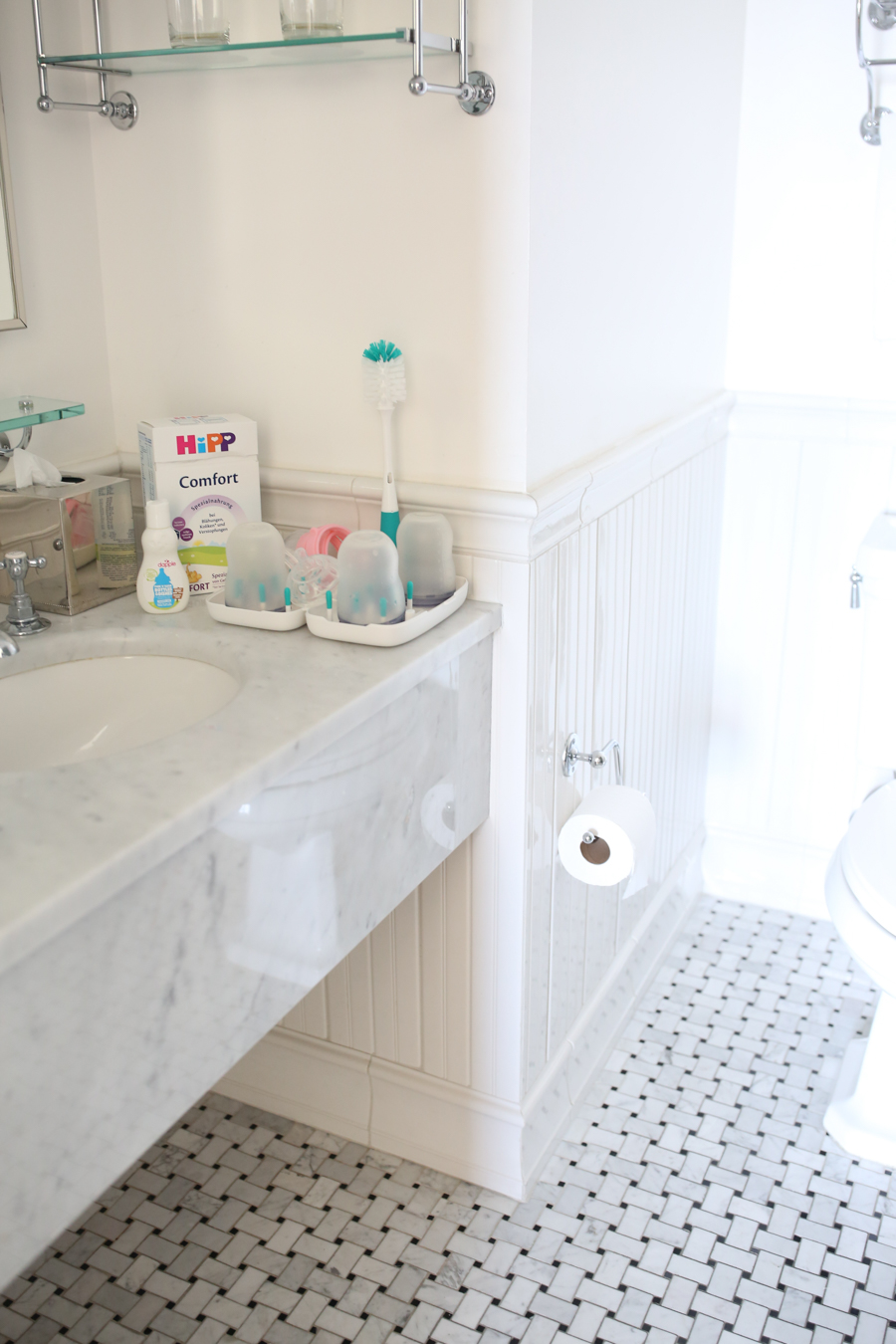 Bottles and Formula
I brought four bottles and two formula dispensers. The dispensers only come with 3 compartments so I bought two and twisted 4 compartments together so I'd always have enough formula to make 4 bottles. One of the best things I bought was this travel bottle rack and brush, and mini bottles of dapple. I was told (by my pediatrician) that it's fine to use bottled water with our formula, so we did that instead of boiling water.
After doing the math, I brought enough formula for about a week, and we were gone 4 days.
What I didn't account for was the fact that Margot's eating schedule would be completely upside down, and that we'd end up making at least 2-3 bottles in the middle of the night vs 0-1. On the very last day, we ran out of formula and naturally, our formula (HIPP Comfort) can only be purchased online.
You can take formula through security but we planned on just buying a water bottle to use to make new bottles for Margot.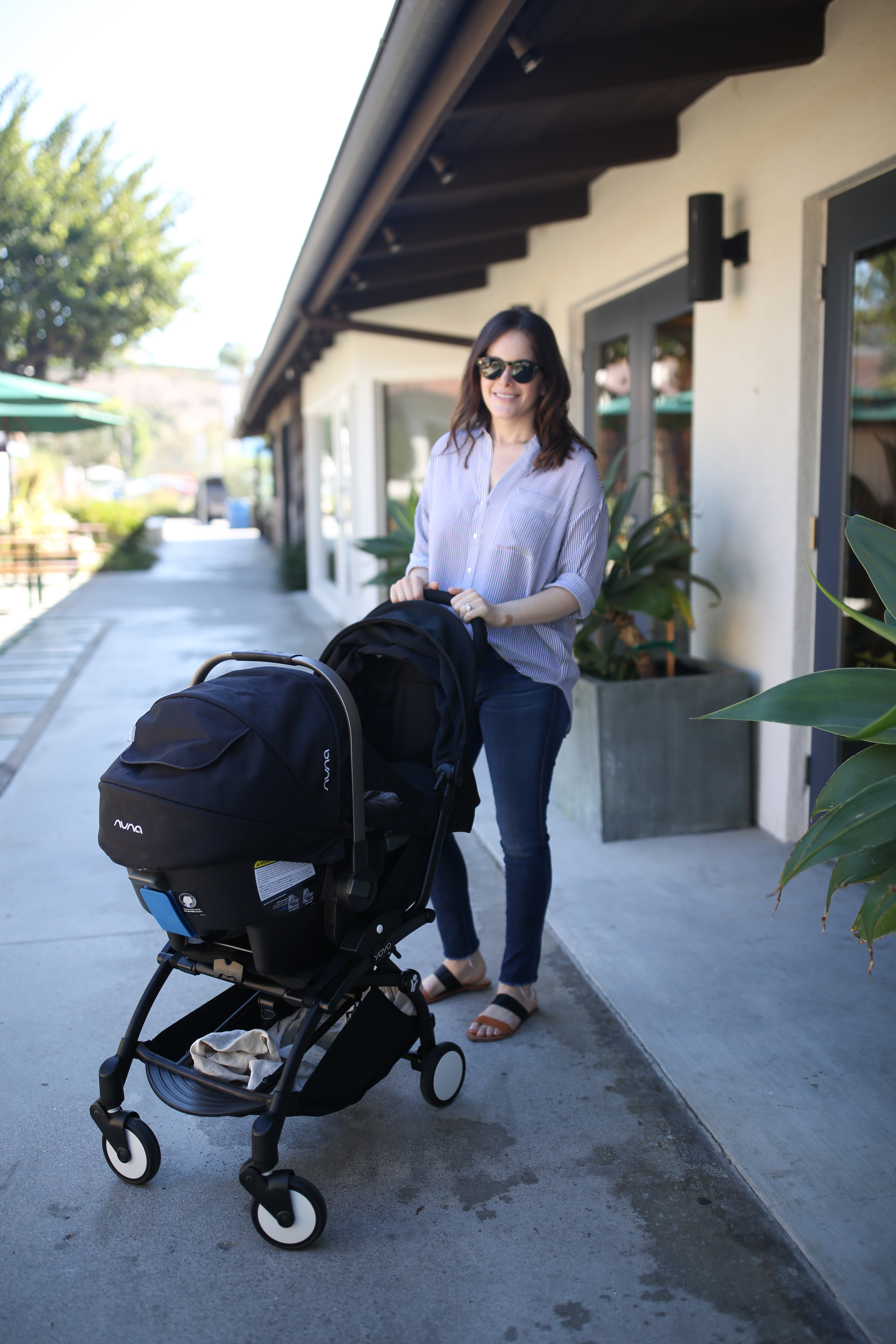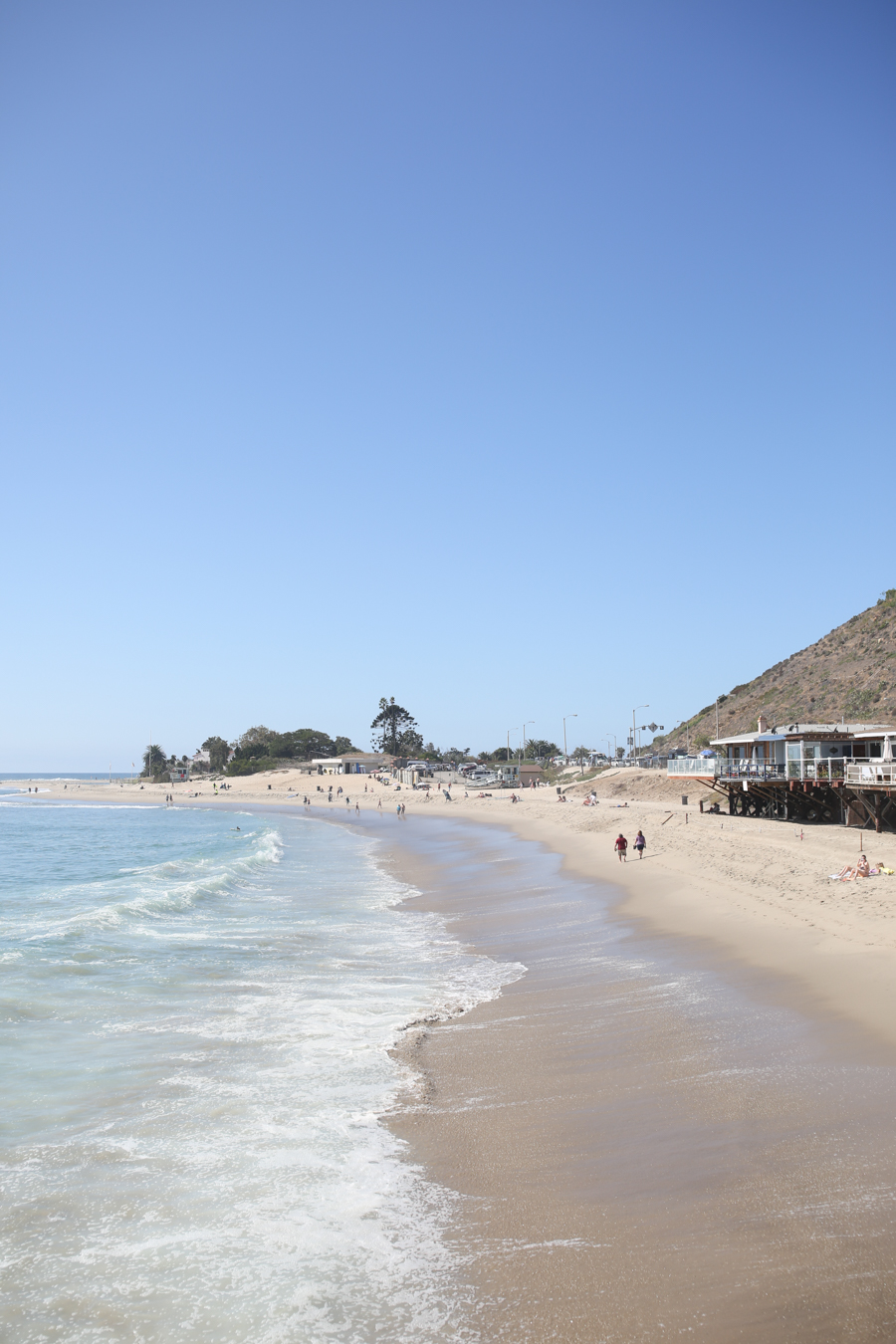 Sleep
Margot went from sleeping 7+ hour stretches to waking up every single hour. She loves her SNOO and the crib naps in her magic merlin just weren't enough preparation for sleeping in a new place. We ended up having to hold her most of the night and I don't know that we've ever been so tired. It was rough. My plan (someone tell me if this is the way to go) for our next trip which isn't happening soon, is to have Margot sleep in our travel crib before our next trip. I want it to be a place she knows and loves and is used to. OMG the sleep was just so, so bad.
It wasn't great, but it was worth it.
As bad as the nights were, introducing Margot to her 100-year-old great great aunt Rose was one of the most special moments of my life. It was so worth it.