How to Survive the End of Winter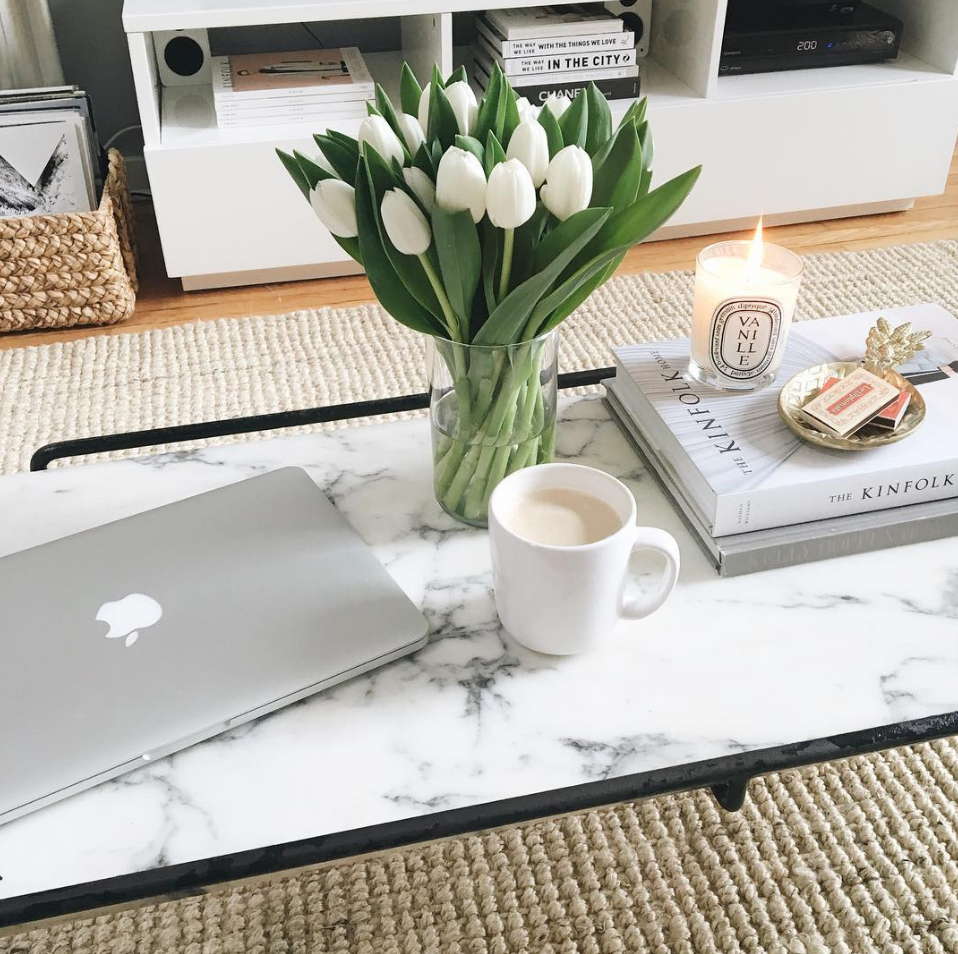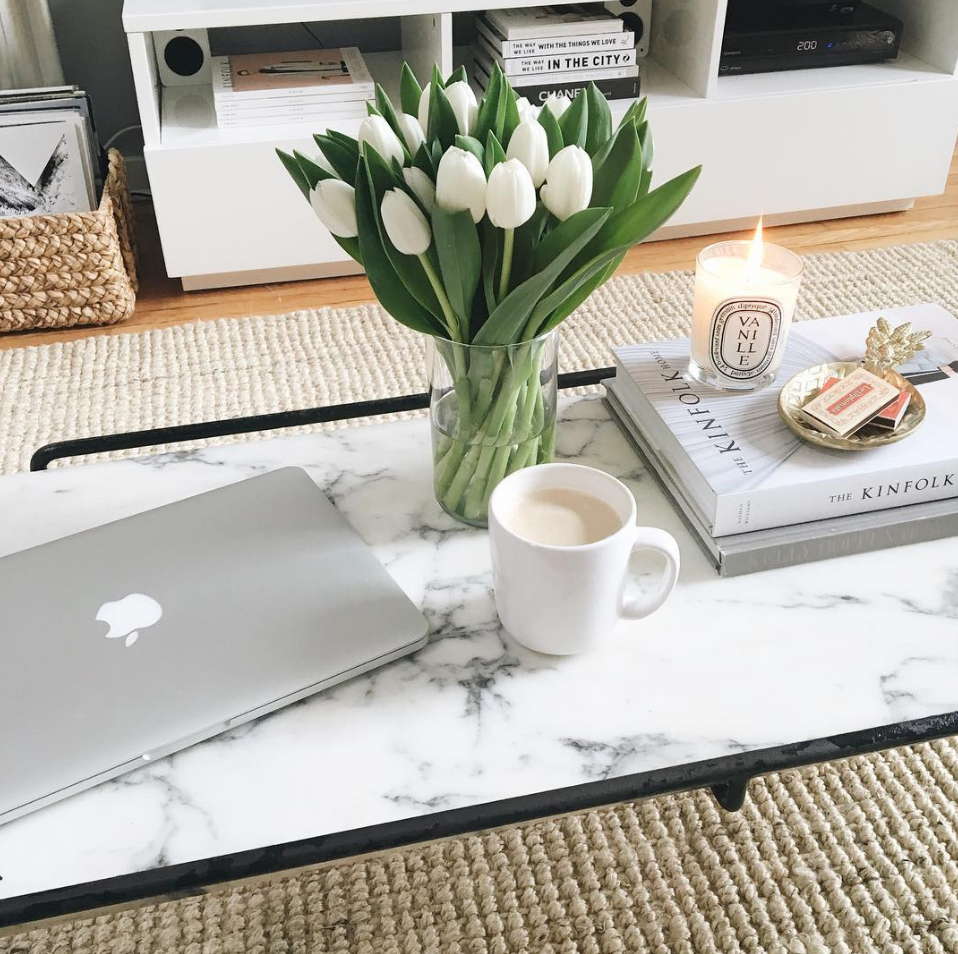 Spring doesn't begin for another 25 days, but Chicago will give us at least another 2 months of winter temps. The 60s felt like magic last weekend, but here we are back to snow and temps in the 30s. I'm pretty terrible at winter but thought I'd share a few things I really want (like the cashmere wrap shown above) or like use every single day (like a really good space heater). Here's how to survive the end of winter.
I miss California.
How to Survive the End of Winter
Bring the outdoors inside
Spending more time indoors requires bringing some of the outdoors in, so fresh flowers and/or greenery cozy things up and bring a little life inside.
A cozy TV viewing spot
complete with Netflix, Apple TV, and a fur throw. A good old fashioned Friends marathon never hurt anyone, but if you're looking for something new, try The Big C, Six Feet Under, Parenthood (if you need a good cry) or The Office.
I'm on season 3 of House of Cards and spent the earlier part of winter watching the entire season of The Office. It's really cold.
Light something on fire
My windows have been open one day in 2016 which can leave things feeling stuffy, so light a candle or a fireplace if you're one of the lucky ones.
Caffeine
I start every day with a shot of espresso in my nespresso machine + a little frothed almond milk. And when it's really cold, I take that coffee and my laptop back to bed to do a little work in my cozy sheets.
Stay in bed
I've written about them before but in case you've missed it, linen sheets are, in my opinion, one of the greatest little luxuries out there.
Treat yourself
Treat yourself to something that will make you happy, especially when it's really cold. Whether it's takeout, buying a movie on iTunes, a pint of Halo Top, or in my case, all of those things and ordering my favorite almond milk. The cold is brutal–do something to make it seem less terrible.
A warm cup of tea.
There's nothing better than a hot cup of tea on a cold night except a margarita on a patio but that's not my life right now. I actually don't like most tea but love this one.
And then make this thai beef stew.
Wear warm things.
Pajamas, a robe, socks, and anything cozy–perfect for all that Netflix watching.
Do things with other humans.
Throw a dinner party, host a game or movie night, order take-out, or if it's that cold outside, call a friend and have a good old fashioned conversation. We're all in this together.
Hop on a plane and get out of town.
Every single year I talk about taking a vacation someplace warm but never do it. This is when I try to plan my annual trip home to California and luckily, I have a work trip taking me out there next weekend. Fr the first time, I planned a warm winter vacation and it was one of the best things I ever did. So whether it's Southern CA or South America, get as far away from the cold as you can.