How to Make and Keep New Friends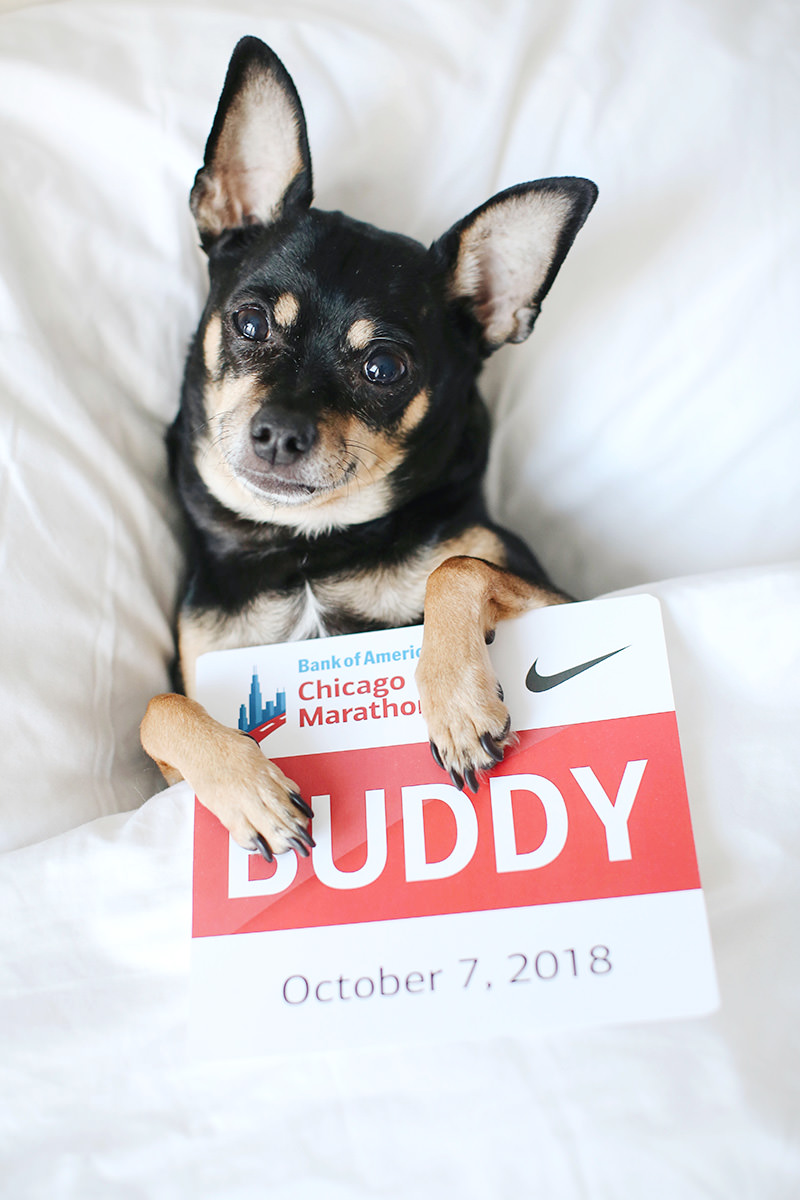 When I first moved to Chicago in 2010, I didn't have any friends in the city. Except Buddy, of course. To make things even more interesting, I also worked for myself from home and could have easily gone days without any human interaction. And sometimes I did. I had no choice but to put myself out there because it really was "meet people or be alone all. the. time" and wanted to talk about how I did it.
One of the best things about blogging and social media has been getting to connect with people and make friends I otherwise never would have met. Last year, I started using my blog to help you connect with one another and have heard the best success stories from readers who hav made good friends via my blog. Today, I'm excited to partner with The Bank of America Chicago Marathon to share one of the best ways to not only make friends, but to get in better shape and to give back while doing it. I even heard a story about a couple that met in a running group and eventually got married! Trying new things can open doors to new people and opportunities you'd never imagine.
Whether you're in a friendship rut or a new city, here are a few things you should do if you're hoping to make (and keep) new friends.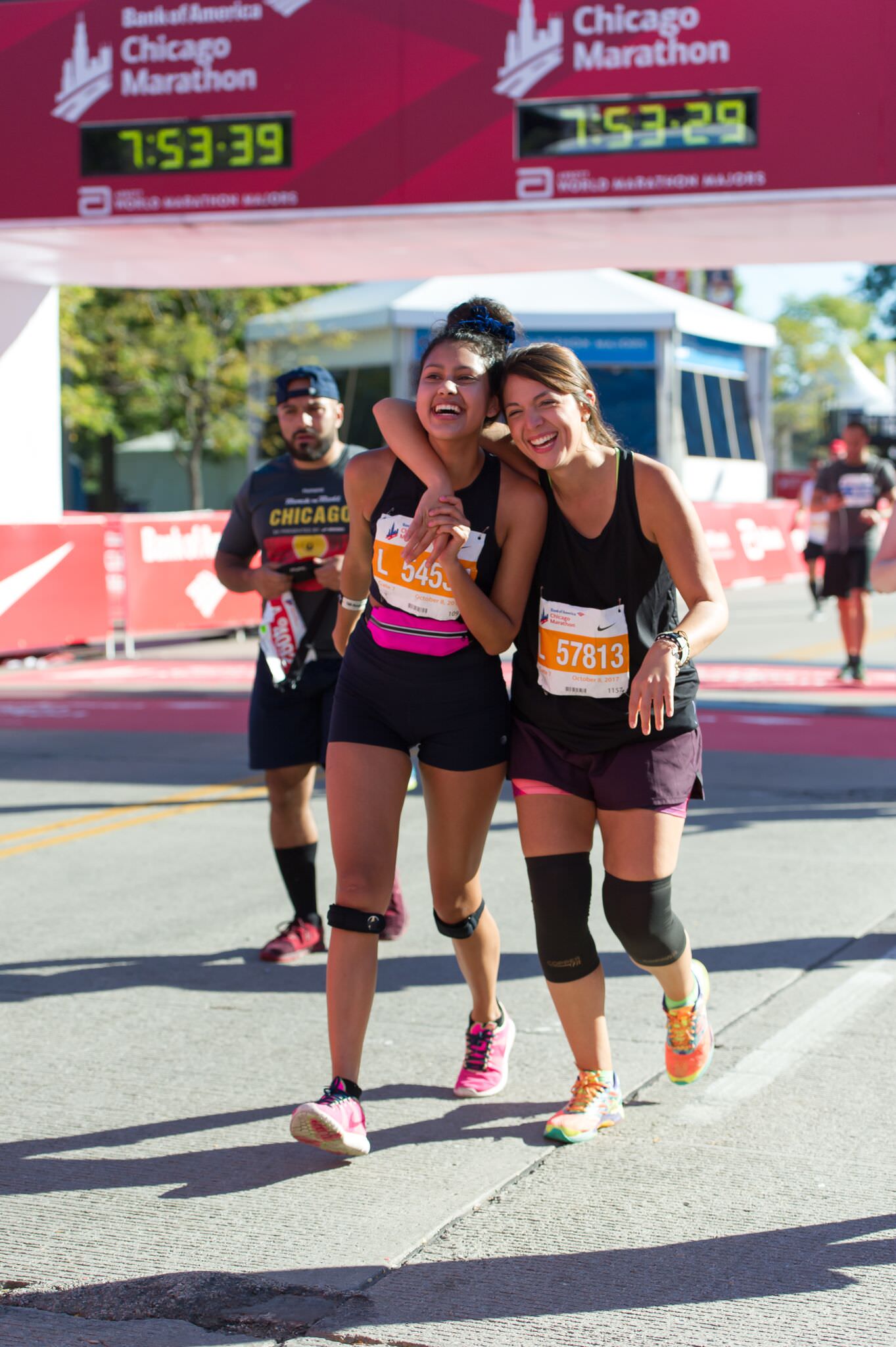 Try New Things
Yes, you can connect with people via social media in the comfort of your own home, but you can't really connect that way. Know what I mean? Frequent a new coffee shop, say yes to plans, say hi to someone new, or take up a new hobby. No, I haven't run a marathon (yet) but love running on the lake in the summer, and The Chicago Marathon is one of those bucket list things I'd love to do someday. It's a great race for people who are trying their first marathon, and you don't have to live in Chicago to be a part of it. People with all types of fitness levels participate (there's a training plan for beginners), so there's no need to feel intimidated. The Chicago Area Runner's Association is a good place to start. All you need is a little training and this is where making friends comes in.
If you're a first timer, joining a charity team or running club is a great way to find a community of people to make training simple, plus you'll be making your run about something bigger than yourself so it's easier to stay committed. Joining a charity team like Team PAWS is a great way to meet new friends and to give back, too.  Please feel free to reach out with any questions. I'd be happy to help.
And did I mention the training runs and team happy hours? 
Say Yes
How many times have you been somewhere and turned town an invite? So your team just finished a run and everyone wants to do something. I'm not suggesting that you say yes to everything in life because that's completely unreasonable, but in order to build relationships with people, you have to do things with people.
It's all coming together, isn't it?
I know it isn't always easy and I actually missed the social hour of my first PAWS board meeting (live and learn!) but the takeaway here should be that when you meet someone new and they ask if you'd like to do something, maybe say yes.
Believe me when I say I love nights in as much as (ok, maybe more) the next girl, but sometimes, you have to say yes. I once went to a BBQ alone because my mom's client's friend knew I was new to Chicago and invited me. I was mortified but said yes and made a new friend who invited me out for drinks that night! I said yes and we instantly hit it off, seeing each other almost every weekend before she moved out of state.
You're not going to form and grow new relationships with people sitting at home by yourself.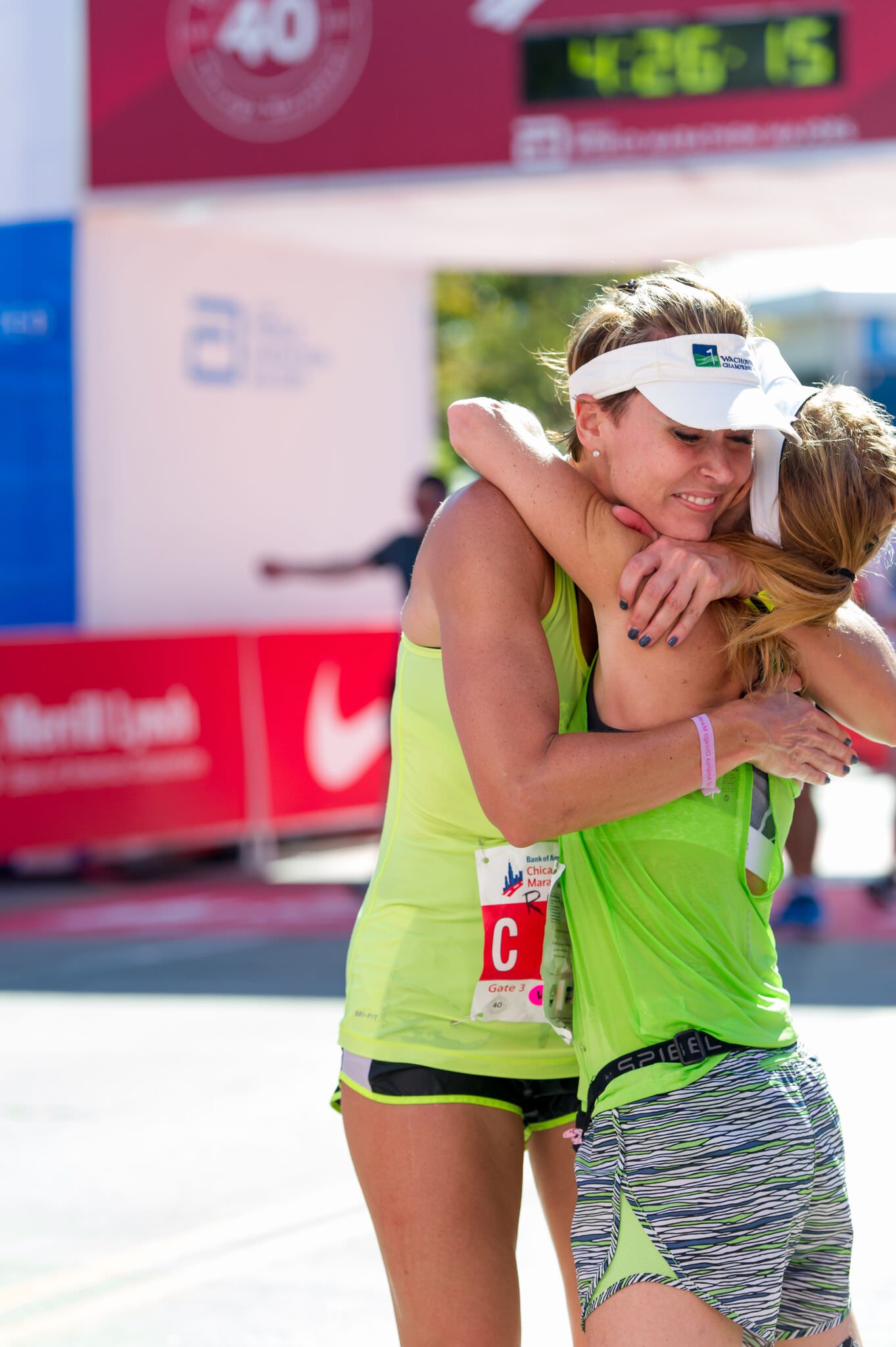 Make A Move
Asking someone new to make plans can be scary but the worst thing that will happen is they'll say no and you'll still get to go on living your life. If there's someone you had a great chat with during a workout, at a coffee shop, or at a party, ask if they'd like to get together sometime. You don't have to make a huge thing of it and sure, coffee and brunch are basic but they're also fun. I know it feels a little corny in the moment and it might even sound corny now, but it works. If you're not totally off on your friendship radar, chances are they'll want to hang out.
I went to a friend's house last weekend and saw a friend of hers I never see but really like. The two of us were messaging about something funny we talked about the night before (via instagram, of course) and she said we should all get together again soon. The statement was met with an immediate yes because we had fun and I don't hate fun.
Easy, right?
Connect Via Blogging or Social Media
I don't know about you, but I've made a few friends on instagram and I'd love to help you connect you with other readers in your city! Spring is one month away so it's time to stop hibernating and start getting back out there! If you're in Chicago or anywhere, really, leave a comment below!
Your comment should start with your city IN CAPS. Before leaving a comment, scroll down to see if there's someone from your city. If you do, reply to their comment and if you don't, start a new thread.
Since my largest readership is in Chicago, if you're thinking of running the marathon and are looking for some running buddies, add RUNNING CLUB to your comment. It would be amazing if some of you decided to run the Chicago Marathon together!