How to Hang a Wreath on a Window Or Door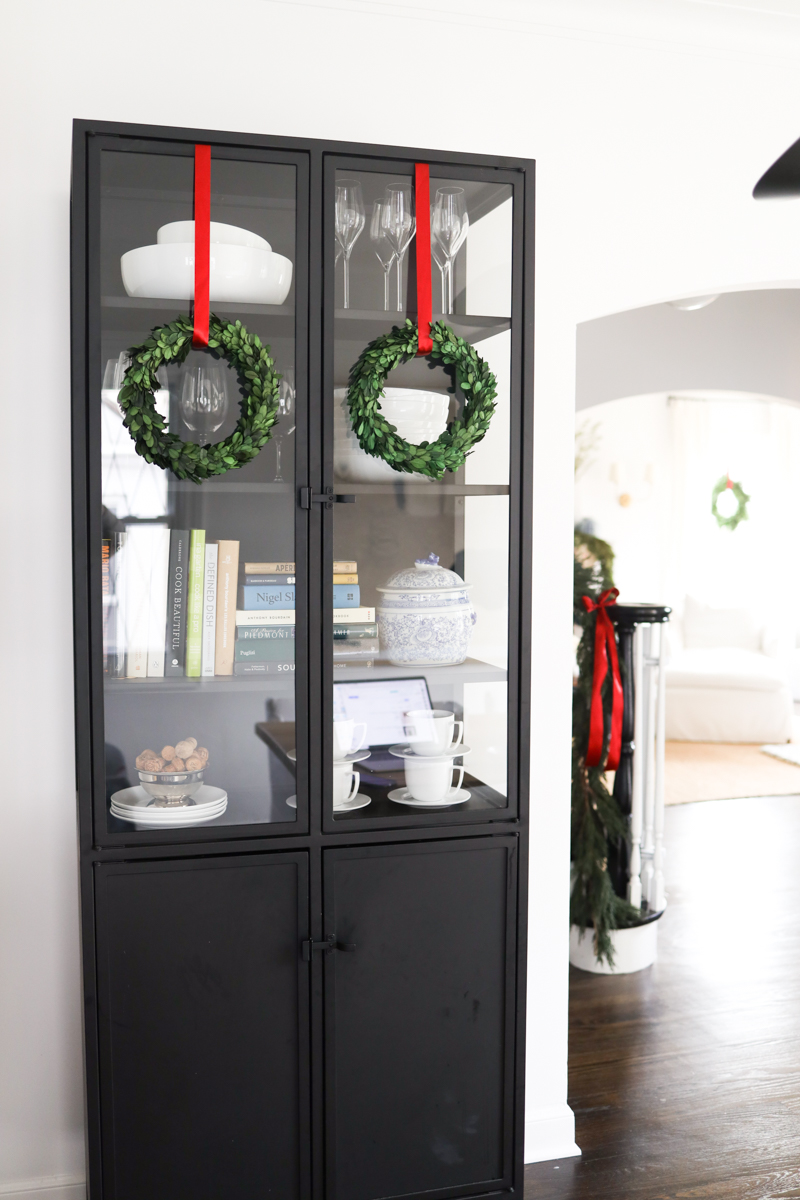 If you're feeling especially festive this year or want to make things seem a bit more jolly, a few extra wreaths might bet the nswer. This is as DIY as I get and it's really not DIY, but I couldn't believe the response to my garland hanging hack and started getting questions about wreaths, so here we are. If you're struggling with how to hang a wreath with ribbon, this one is for you. After some issues with falling wreaths over the years, I was determined to come up with something that would (literally) stick. And I did. Here's how I successfully hung wreaths on our glass cabinet doors and windows.
How to Hang a Wreath on a Window Or Door
These mini-boxwood wreaths added some cheer to our casement cabinets. Color isn't usually my thing (unless it's blue or green) but I love a little holiday red. This was so simple, and because these wreaths are virtually weightless, the ribbon combined with the hook lasted through the holiday season. If you're hanging heavier wreaths, I actually recommend looping a piece of ribbon through the wreath, tying a knot at the top, and closing the window (if it opens from the top) on the knot. If not, get a large command hook, hang, and add ribbon for cheer (and to hold some of the weight.
What you need:
Wire command hooks
Packing tape
Ribbon. I like Paper Source's satin 1″ ribbon.
Wreaths. The boxwood wreaths I used sold out but they're 8″.
These command hooks make it all so easy. The wire hook that flips is key. Just stick the command hook and flip the hook up.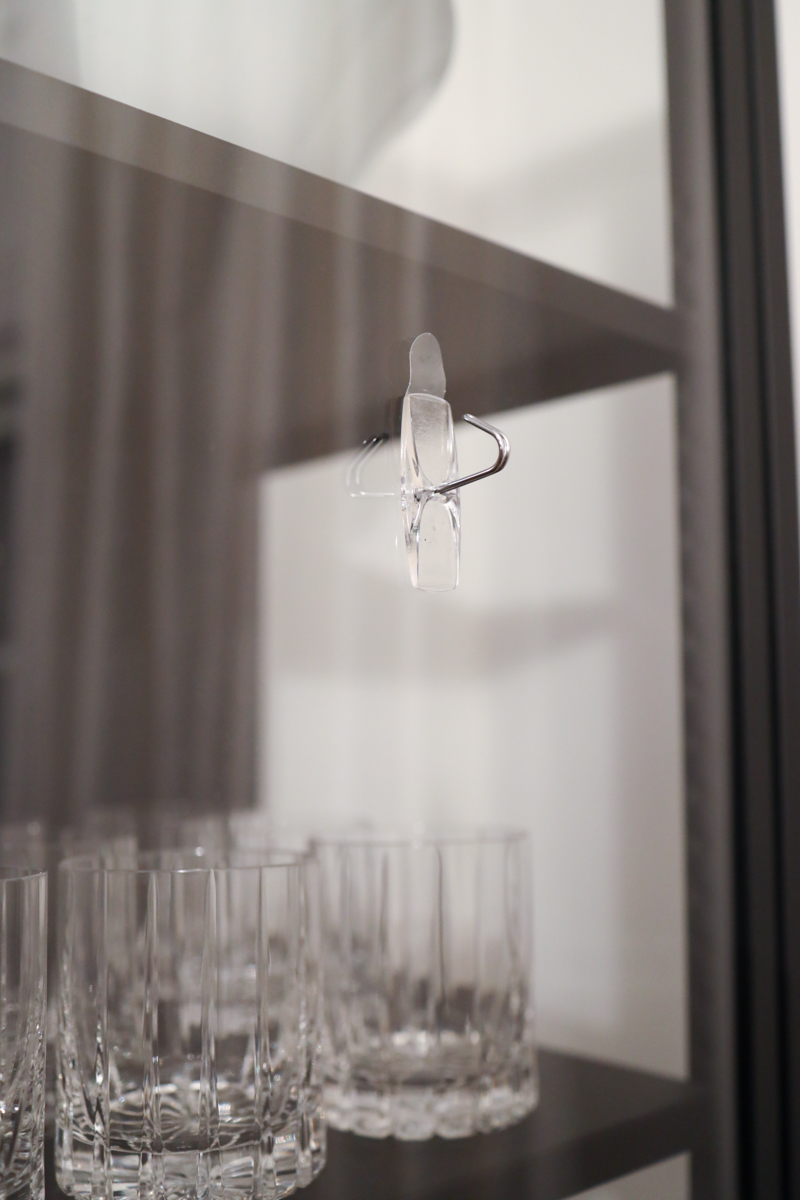 Measure your ribbon so it folds over the door or ends at the top of a window, cut, and tape it to the bottom of the command hook then flip the hook down.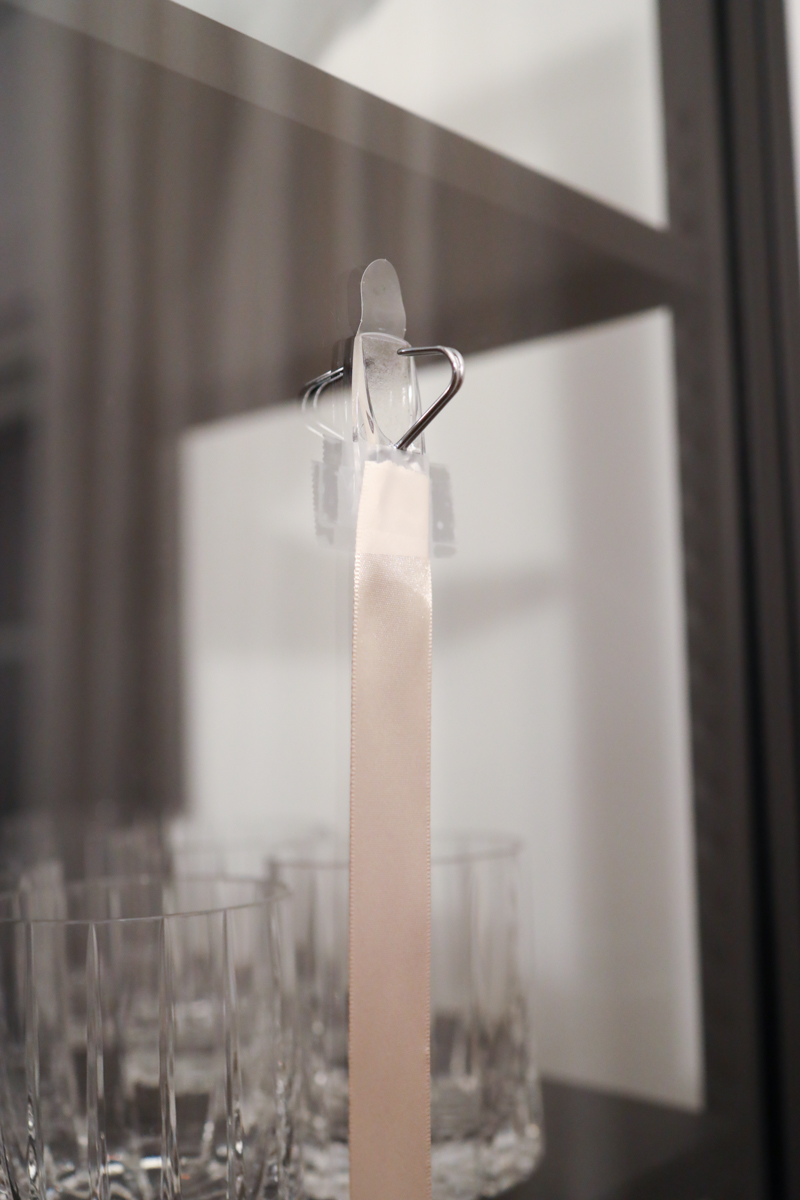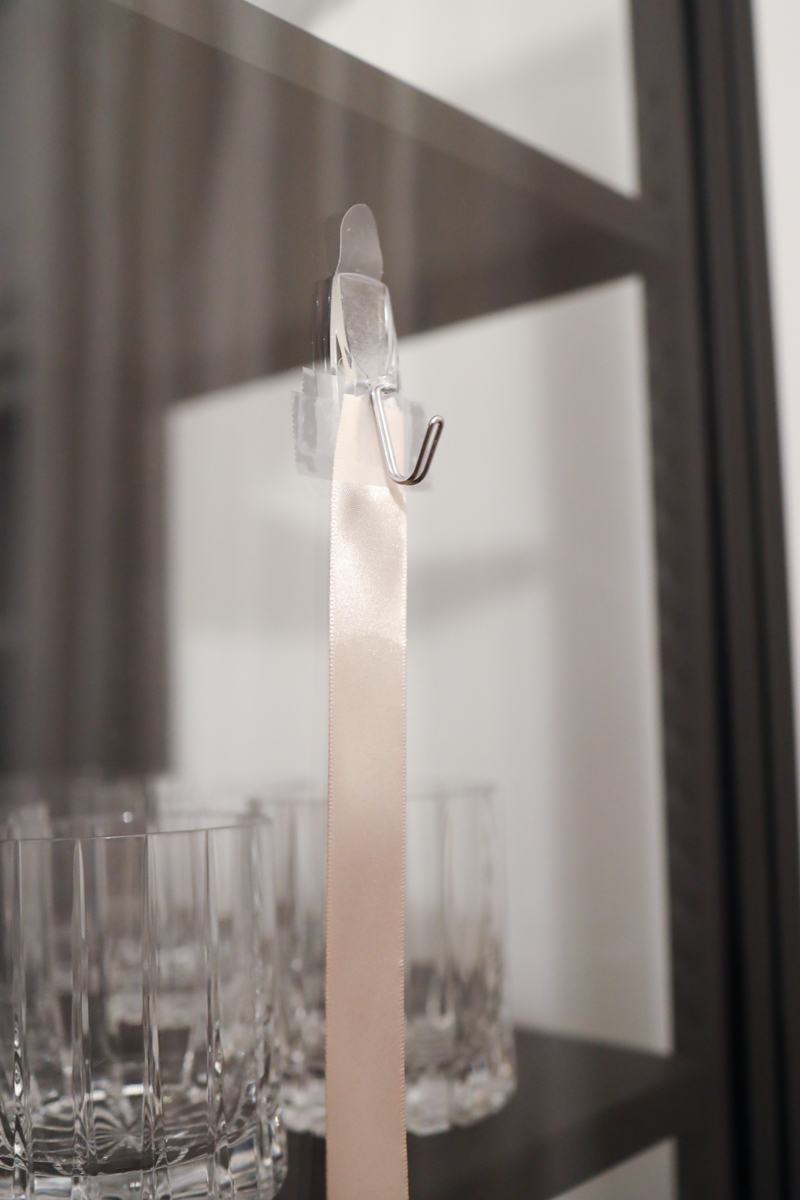 Hang the wreath on the hook and pull the ribbon through the wreath. Pull the ribbon up to the top of the door or window and tape it down. This worked on windows with larger wreaths as well. I measured the ribbon so it would fold right to the top of the frame.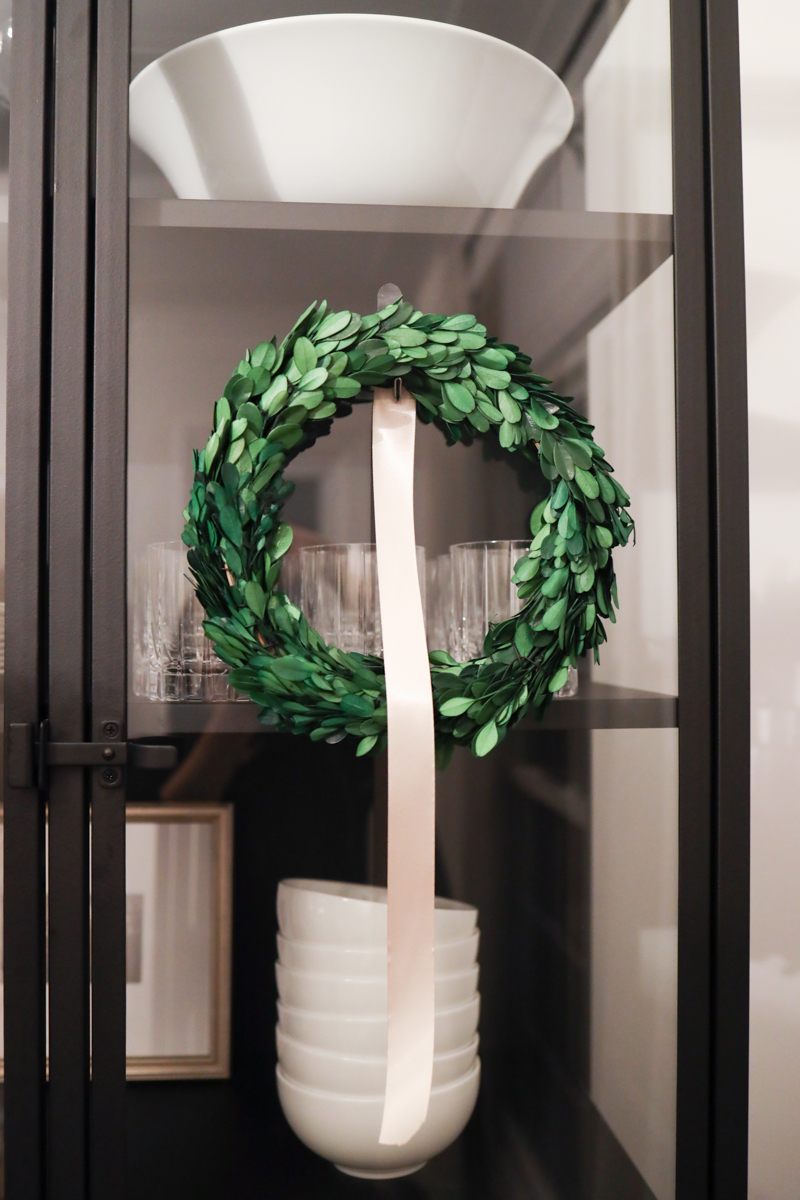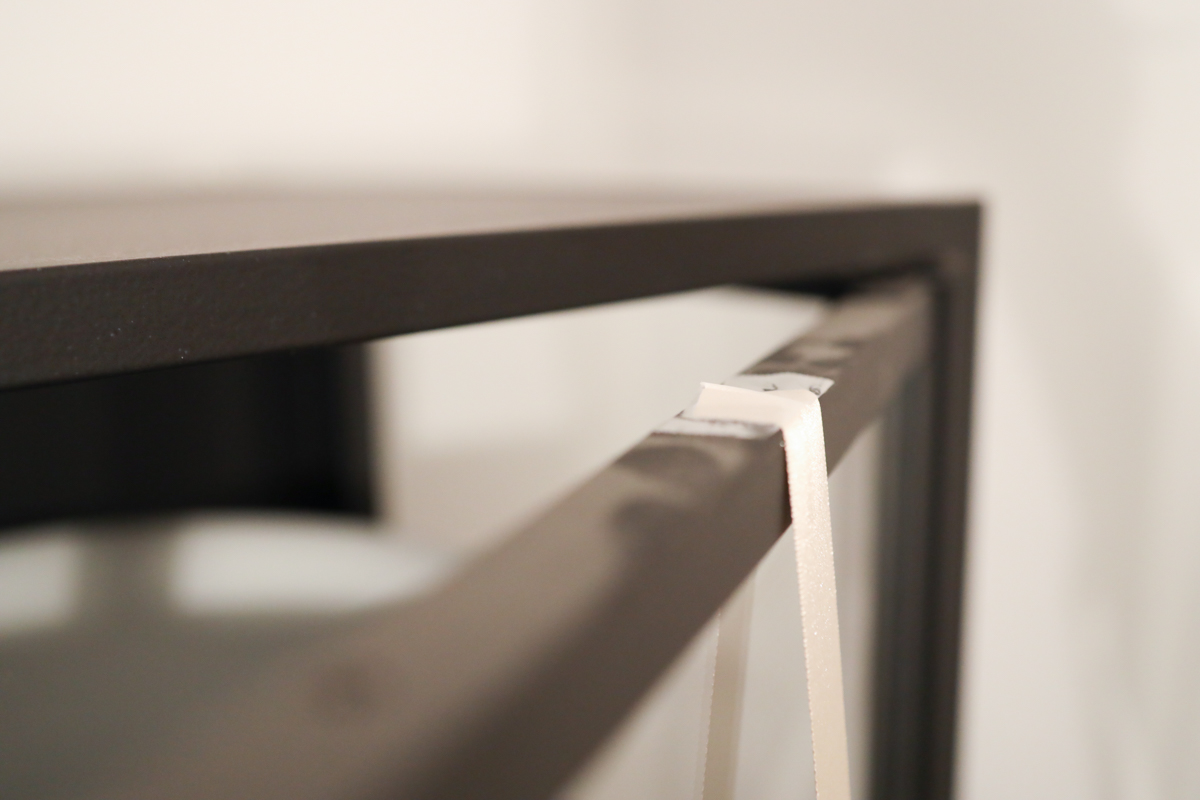 How to Hang a Wreath on a Window Or Door
Realize you chose the wrong color and do it all over again. It was so quick and easy, so I really didn't mind.