How I Organize My Finances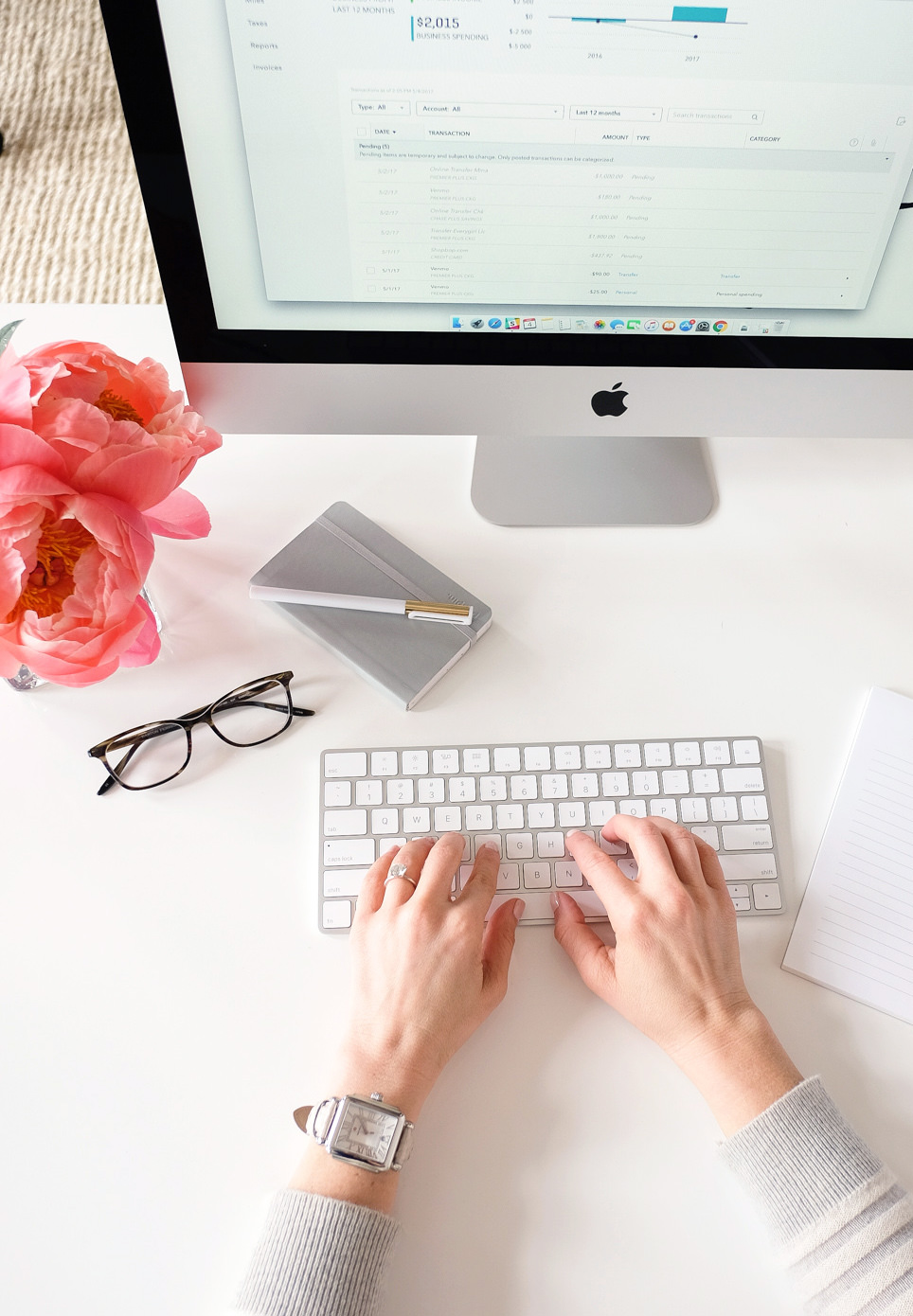 My graphic design business went from side project to full-time job almost 10 years ago. Over the past decade (decade!!) I went from feeling completely lost to finally figuring out a system to keep my finances as organized as I do my home. You know how much I love an organized home. Here's how I organize my finances.
How I Organize My Finances
I used to never check my credit card statement and didn't have debt, but was horrible about putting money away. This is going to sound terrible but I I didn't really plan or budget and never thought about retirement. Three years ago, I went full-time with The Everygirl but still partner with brands on my blog and take on a handful of design projects and photo shoots each year. With multiple sources of income, it became essential that I find a quick and easy way to stay on top of everything.
Once I got into my 30s I realized I needed to get it together and take charge of my finances. I'm partnering with QuickBooks Self-Employed to talk about how I organize my finances. I am obviously not an financial expert but wanted to talk about what I've learned over the course of the past ten years while working for myself.
Take Control of your finances
I keep track all my expenses, income, and savings using QuickBooks Self-Employed and Mint.com. The two work together seamlessly giving me that organization I love so much. It's so important that you know how you spend your money, what you're earning, and set both goals for both your budget and savings.
Almost every dollar spent on your business can be written off. When I hired a web team to redesign my blog, paid for hosting, and renewed my domain, I did so knowing it was a write-off. If you work from home and have a dedicated home office, make sure you do the math or talk to an expert, but a portion of your rent (or mortgage) and internet can be written off, too.
Bottom line–know what's coming in, what's due to come in, and how you spend your money. And it has to be said–set up a plan to pay off debt and don't buy what you can't afford. I have made it a habit to only have one credit card and to pay it off in full each month. Makes things much easier.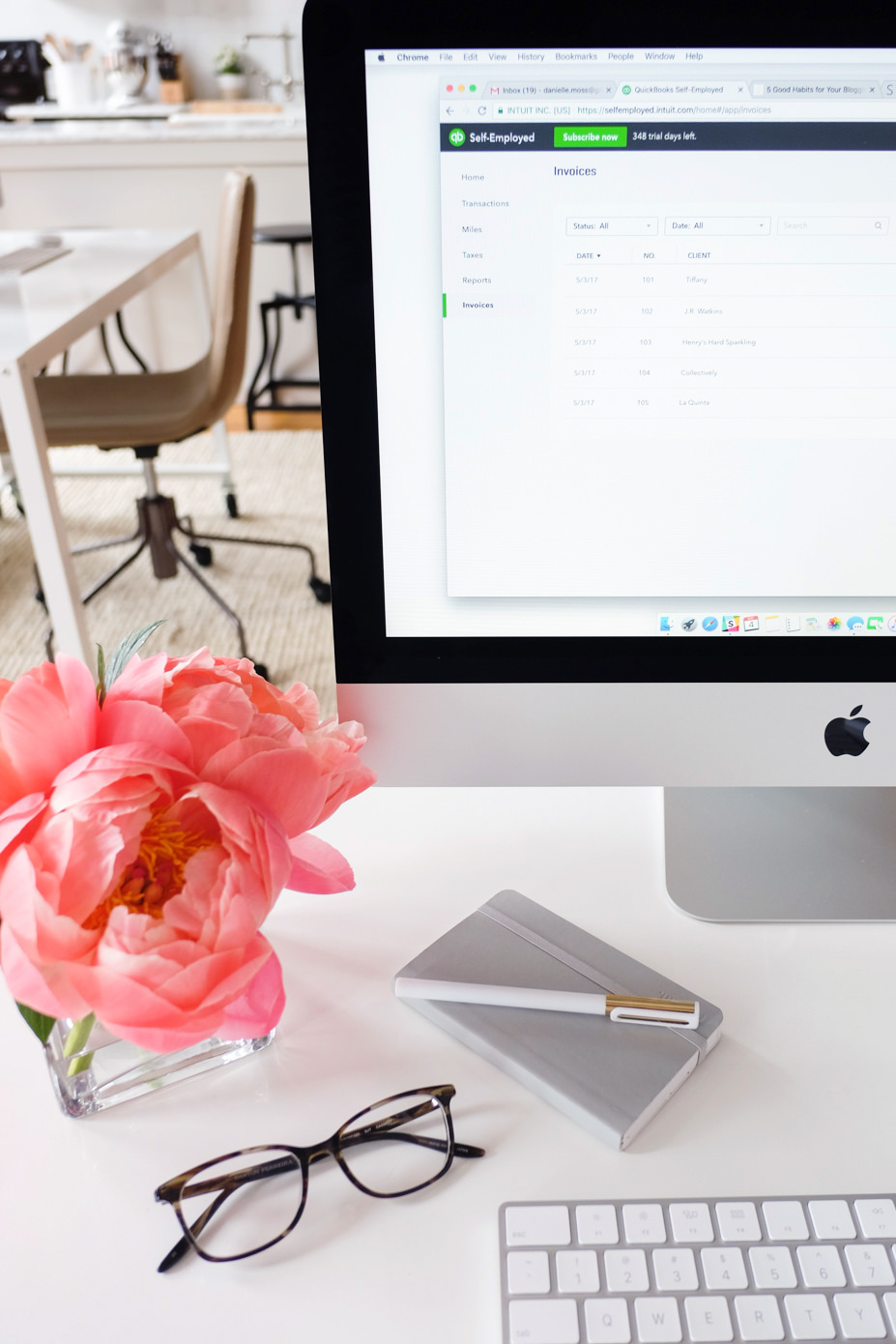 Embrace Technology
It's 2017 and sorting through a box of receipts shouldn't be a thing–and it sounds like my nightmare. Just use the QuickBooks Self-Employed app to track miles and upload receipts. Set up auto-payments or do what I do and check your credit card bill once or twice a week. This helps me make sure that I don't spend too much, ensures I never miss a payment (I paid $2 in interest on my CC last year). And your bills can be paid online with the touch of a button. It's also easier than ever for clients to pay you via check, direct deposit, Venmo, QuickPay, and Paypal.
Find an Invoicing system
I never know how much I'm going to make or when it's due and tracking net 30 and 60 day sponsorships is now so much easier. I've been using the organized invoicing system to track what's coming in and when it's due. This also helps me map out budgeting plans for the year (saving, travel, and the occasional splurge, too).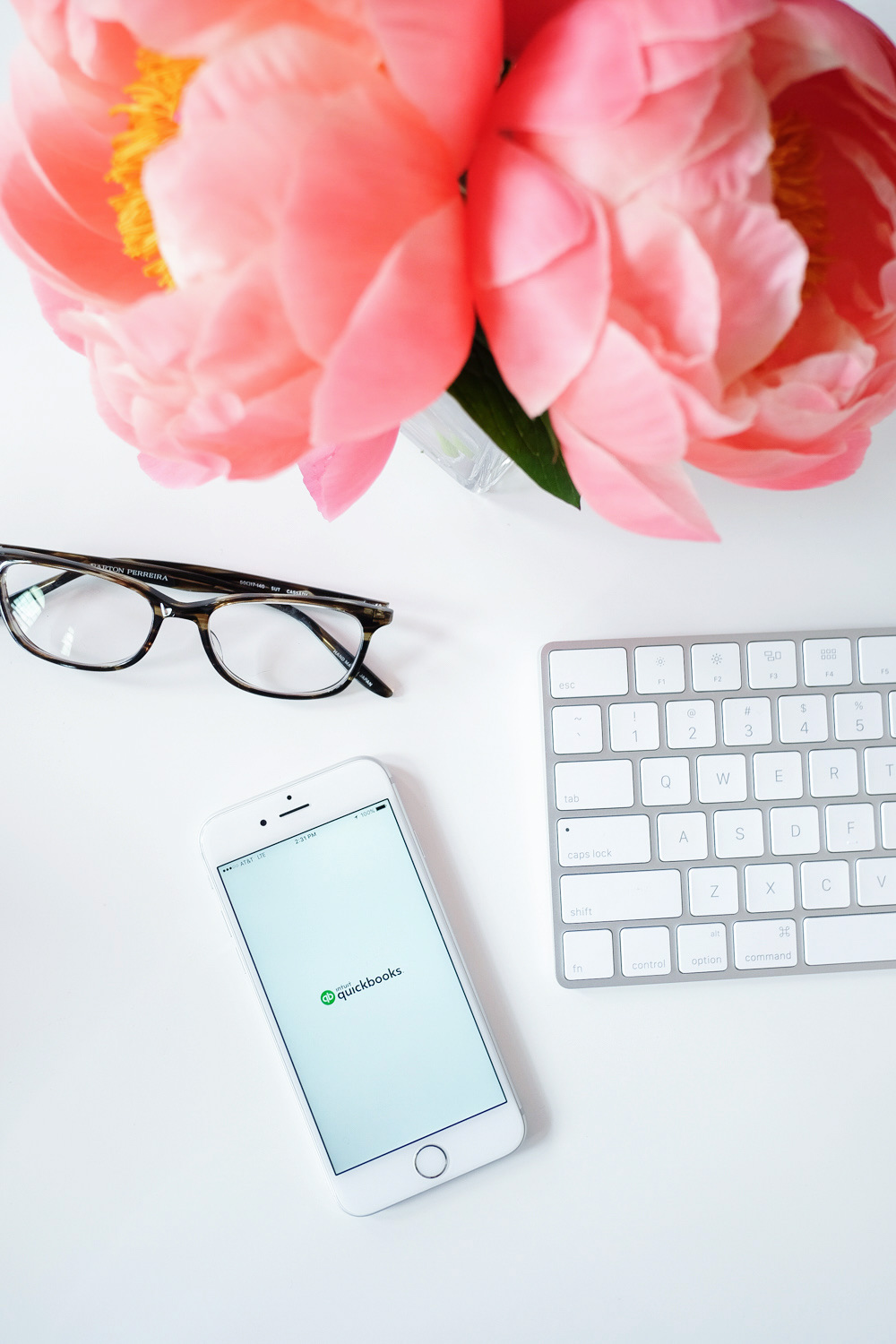 Set Money Aside
I never know how much I'm going to make and when so there's no set number that I need to put aside for taxes or for business expenses. If your income is unpredictable, it's especially important to put money aside for taxes the second it enters your account, and save a little for expenses, too.
I used to be horrible at this but after finding out I owed a lot more than I thought I did on the day taxes were due a few years ago, quickly changed my tune.
Make filing easier
And one last perk–it syncs with TurboTax to make the entire tax filing process even easier, saving users an average of over $4300! Yes, please.
If filing your 2016 taxes was as stressful for you as it has been for me in the past, a. I'm sorry and b. consider some of these tips to prep for a more organized 2017 tax season.
How do you organize your finances?
This post is a partnership with Quickbooks Self-Employed. All opinions are my own.