Holiday Gift Guide: Gifts for Everyone On Your List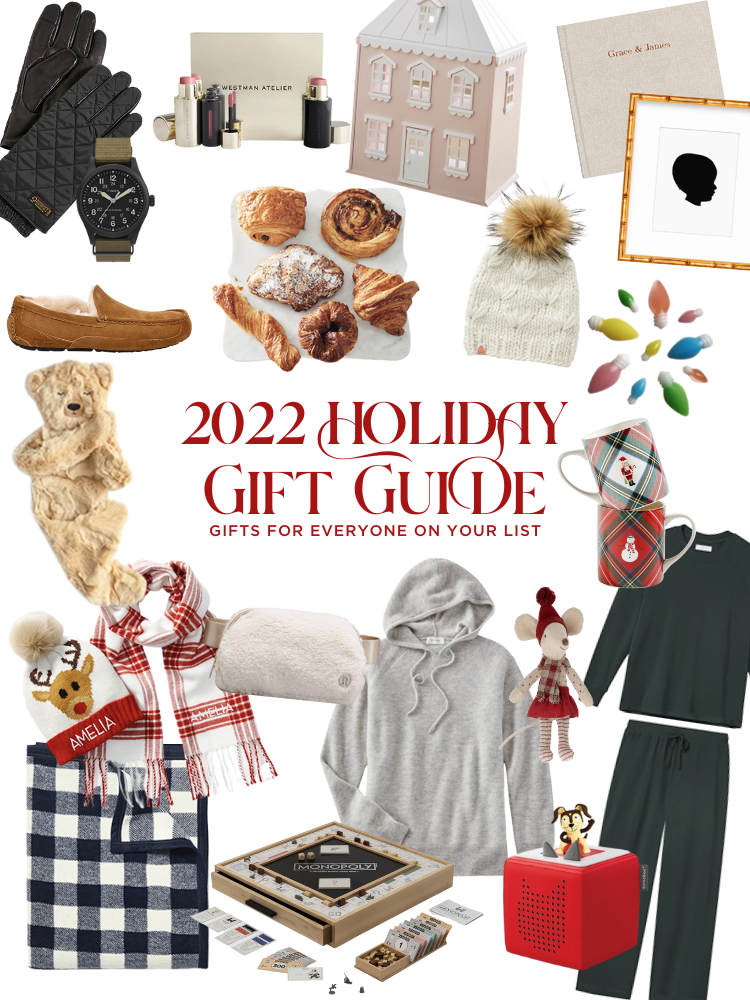 There's still some time until Christmas. It's not even Halloween yet, but the holiday season is upon us. Once it's time to decorate, I'd rather focus on making memories, and don't wrap anything until the week of Christmas anyway. So here it is. My ultimate holiday gift guide with holiday gifts for everyone on your list. Happy Holidays!
Holiday Gift Guide: Gifts for Everyone On Your List
I'll be working on a few gift guides but wanted to start with a gift guide that covers the best gift ideas for everyone on your list. From your partner or friend to grandparents and the kids, too, I'm sharing some perfect gifts for everyone on your list this holiday. From stocking stuffers and gift baskets and luxury gifts, these are the best holiday gifts to add to your holiday shopping list. I did my best to feature small businesses throughout this guide
Before I get started, two quick notes. Do not underestimate gift cards. I do think they're great for the right person (not ideal for in-laws, but perfect for a happy couple just starting out). And do not forget about a wine gift subscription for wine lovers! Always a good one. While I love unique gift ideas, sometimes, it's nice to just stick with the classics or something practical that the recipient might need. I personally love something small that says "I get you" – that always does it for me.
Gifts for Her
I've gotten a few questions about LAKE Pajamas and yes, they are 100% worth it. Pair those with the Apparis slippers for the woman who loves a cozy night. Anything by Gucci Westman is going to be one of the best beauty gifts. I love her products, and they're just beautiful – very gift-worthy.
Gifts for Him
I don't know why shopping for men is so difficult. From father's day gifts to the holidays, they're tricky, aren't they? As always, I enlisted my husband to help choose a few things for man in this guide.
Gifts for Grandparents
Gifts for Couples
Gifts for Babies and Kids
I overdid it last year. We were isolated at home and I went a little crazy on gifts for the girls. This year, I'm keeping things simpler. I shared this recently, but I had purchased a dollhouse and play table for Kate's room since we won't have a play room this winter. Margot has a dollhouse in her room and Kate loves it, so those seemed like really nice additions for Kate's room. But then I realized that these would be great gifts for her, so I'm saving them for Christmas. You've seen me share some of these toys more than once, but these are the best gifts for kids that I'd recommend – ones that will last.
This holiday gift guide contains affiliate links. If you purchase something using my links, I may earn a small commission at no cost to you.