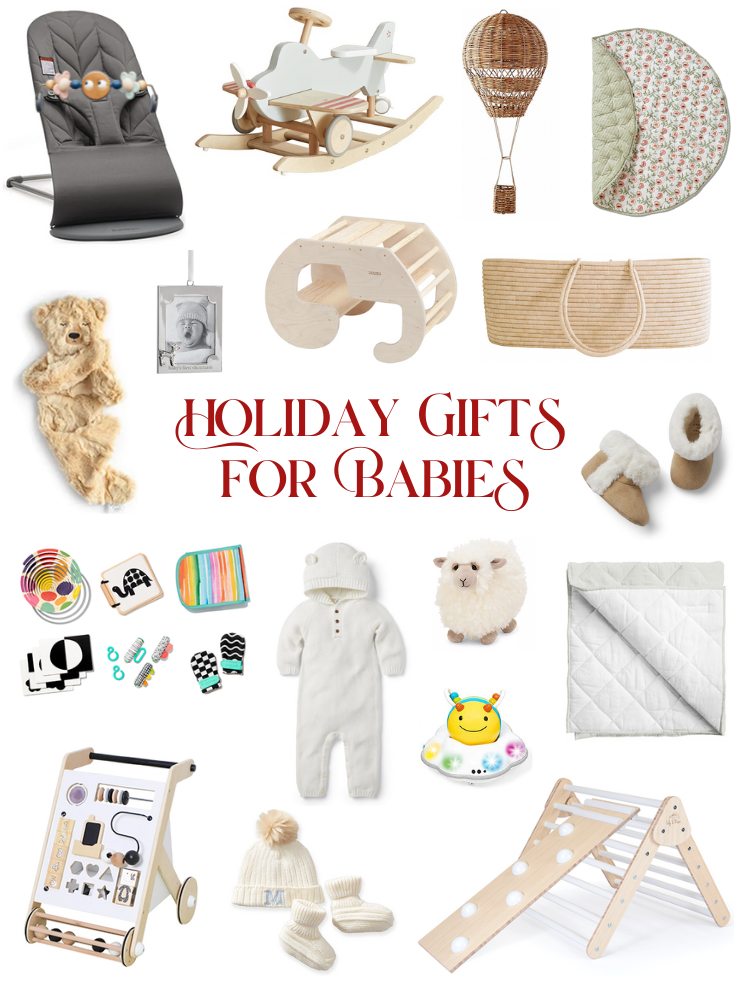 Ah, babies. They don't understand the holidays and would be happy with a plastic cup and some paper, but we buy them gifts anyway. 😉 I shared gift ideas for toddlers and today, want to share gifts babies 1 and under. I have many of these items – some small and a few splurges, and included a few new-to-me goodies that I think you'll love. From clothes and toys to a few practical things every baby needs, Here are my 2022 holiday gifts for babies.
Holiday Gifts for Babies
A reminder: I am not suggesting you break out your holiday decor just yet, but in an effort to make things easier with shipping delays, to ensure gifts arrive on time, and to simplify things for small shop owners, I did my shopping early and feel so good that it's done so I can fully enjoy the upcoming holiday season with my family.
This post contains affiliate links. If you purchase something using my links, I may earn a small commission at no cost to you.