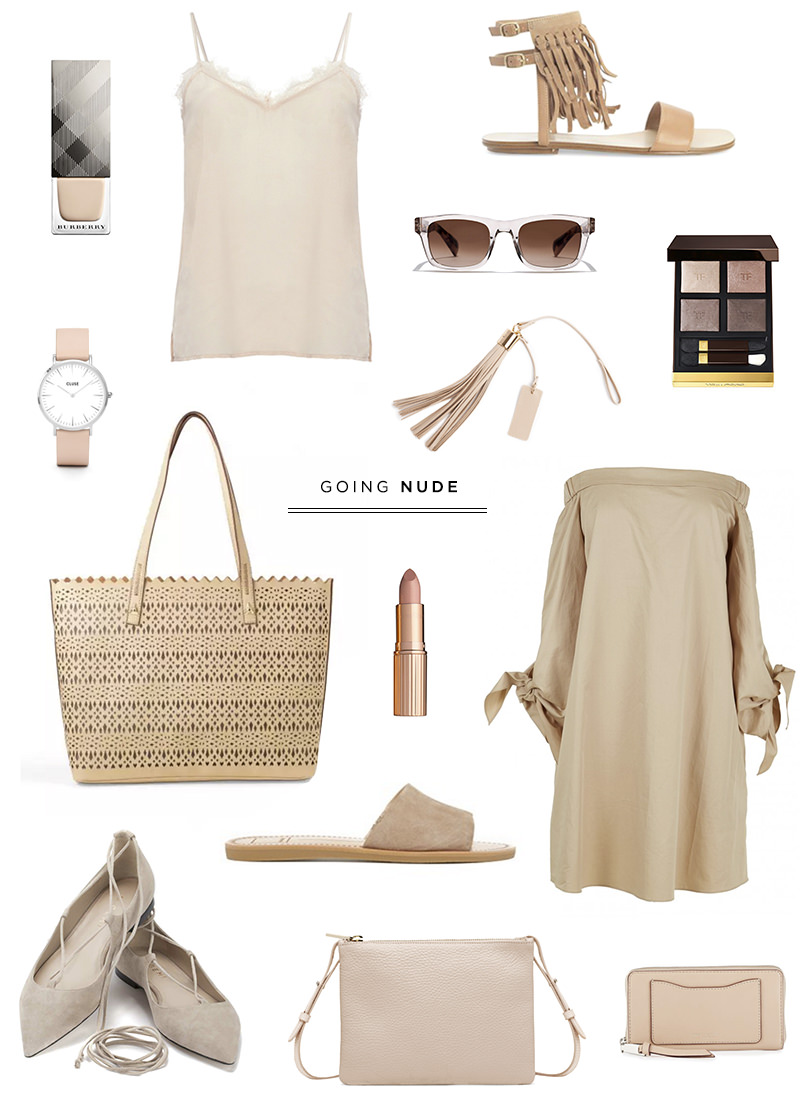 It's time break away from my typical neutral palette of black, grey, and white–I'm going nude.
Ok, we're still wearing all those colors, but adding a little nude into the mix sounds like a solid plan, yes? Last year, I was all about bright white and soft blue nails, but this summer has been muted blushy-nude and barely white hues. Same with shoes and accessories, which will carry over perfectly as the seasons change.
I know we're still in summer mode, but fall will be here before we know it and I don't know about you, but I'm getting a little excited for boots and trenches. Especially this one.

Photo via