Holiday Gift Guide: Gifts for Little Kids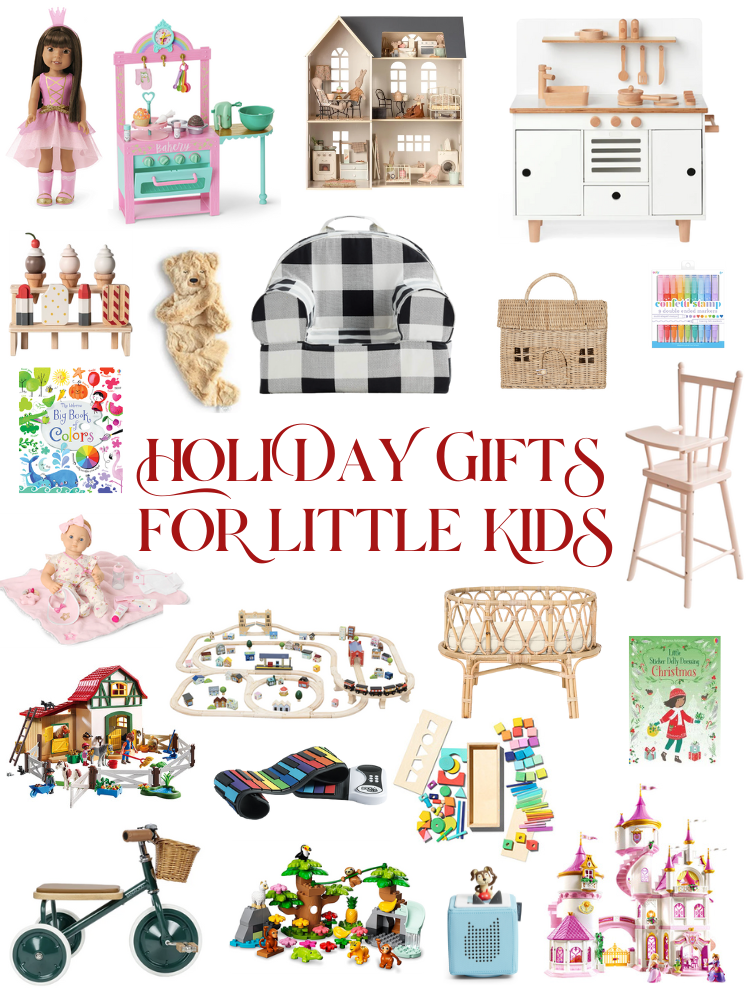 I'm early on my gift guides this year since we have our first trip to Disneyland coming up! I'm sharing some of our favorite toys, and what I think are some of the best toys to give this holiday season. And, I'll share some of the gifts my girls are getting this year. So here it is: my holiday gift guide for toddlers and little kids featuring our favorite toys.
Holiday Gift Guide: Gifts for Little Kids
As always, I'm calling the Toniebox audio player one of the best gifts to give this year. My girls still use theirs almost every single day. I got each of my girls a Tonie for their stocking. My kids are getting Chase (from Paw Patrol) and Olfa Tonies in their stockings. Magnatiles are always a hit, my 2 year-old loves her Bitty Baby, and both girls can't seem to get enough of their Maileg dollhouse.
What I'm getting my daughters this year
This year, I bought 4 year-old daughter a Wellie Wishers doll and some accessories. Specifically, the kitchen and tea cart. She loves her American Girl dolls, but the accessories and play sets are huge (and expensive). The Wellie Wishers sets are a lot smaller and more affordable, and they are very on brand for her (lots of pink and rainbows). She's getting that and some stocking stuffers from us, and the Playmobil castle from her grandma.
My younger daughter is getting the doll high chair along with a play table and chairs for her room. I'll include a tea set and some doll accessories, too.
I only recommend products I love, and if you buy something using my links, I may earn an affiliate commission (at no cost to you).