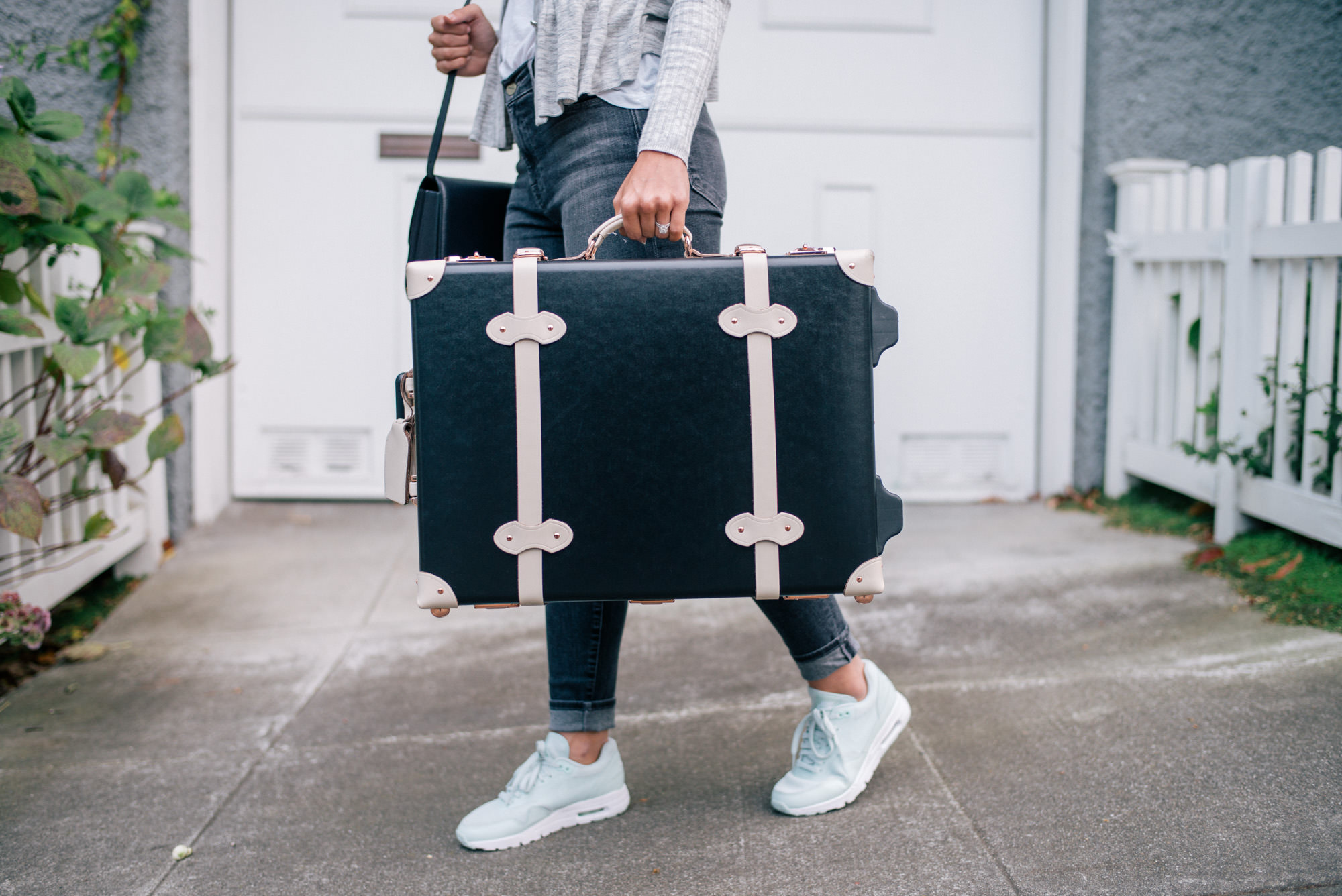 The Everygirl turned five last week and along with being half-a-decade old, there are some really exciting things happening for our team. We're working a very big and exciting project that I can't wait to share with you, our office kitchen remodel is almost done, and we're teaming up with Paramount Events to host our belated 5 year anniversary/office open house party later this month. There's so much going on at once so it will be nice to have a week-long break when I head to Portugal next weekend.
Since our office has been out of commission, our team has been working from our respective homes all week and I was reminded of what a homebody I really am. We only go into the office 2-3 days a week and I love working with our team, but I sort of loved having a week to work from home on my own. Does anyone else feel the same way?
Travel plans
I'm off to New Buffalo, Michigan for my friend Katie's bachelorette. This will be my first time in Michigan and if you can believe it, this is also my first out-of-town bachelorette! Not sure how I pulled that off but this should be the perfect bachelorette. A fun, low-key weekend with a little wine tasting and a cooking/game night. And it will be a good chance to get to know everyone before we head to California for Katie's wedding next month.
New Project
I took on a new e-decor project and put this together for my client's home featuring The Everygirl x Interior Define's caitlin chair. She wanted something that felt like my last home but a touch more feminine, so I added this gorgeous chandelier from Lamps Plus which I actually now have in my entry and this chair that I need. Here's one version of what I came up with which will likely include a white console from Meg Made.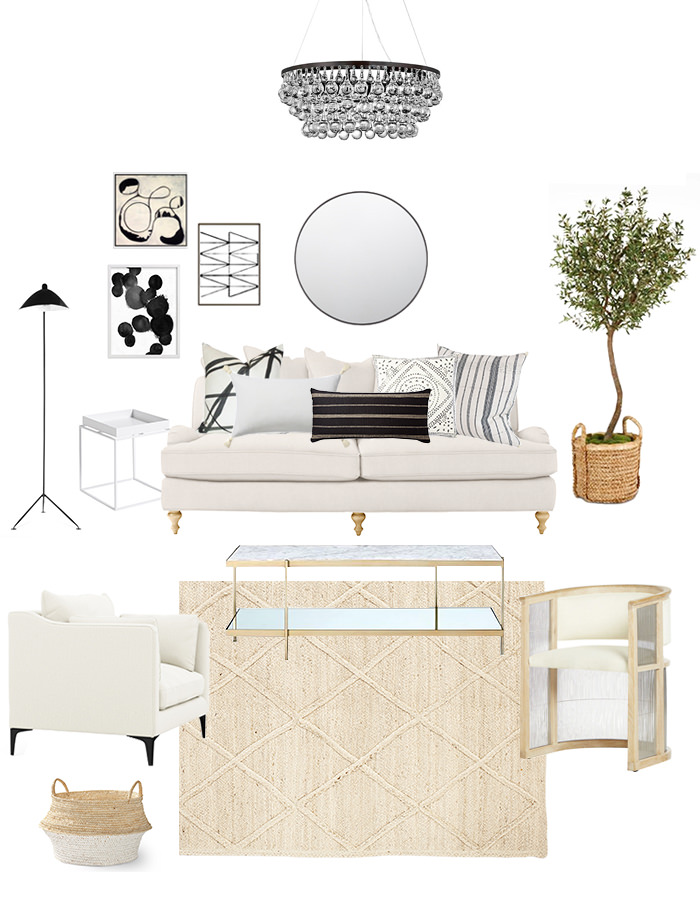 Back at it
For the first time in what feels like forever, I finally feel like I'm back in a real workout routine. Since last Friday, I have gone to Flywheel (all barre and one spin class) every single day except Sunday. Between work and working out my social life is really suffering but I'm productive and feel great, so there's that.
Condo Updates
Conor and I got some more art up last weekend and watching TV is so much more enjoyable now. We have a beautiful new (to us) vintage piece from Meg Made arriving when we get back from Portugal and there's some art on the way, too. I'll share more home updates once we make a little more progress, but am going to try not to everything since there will be a home tour later this year.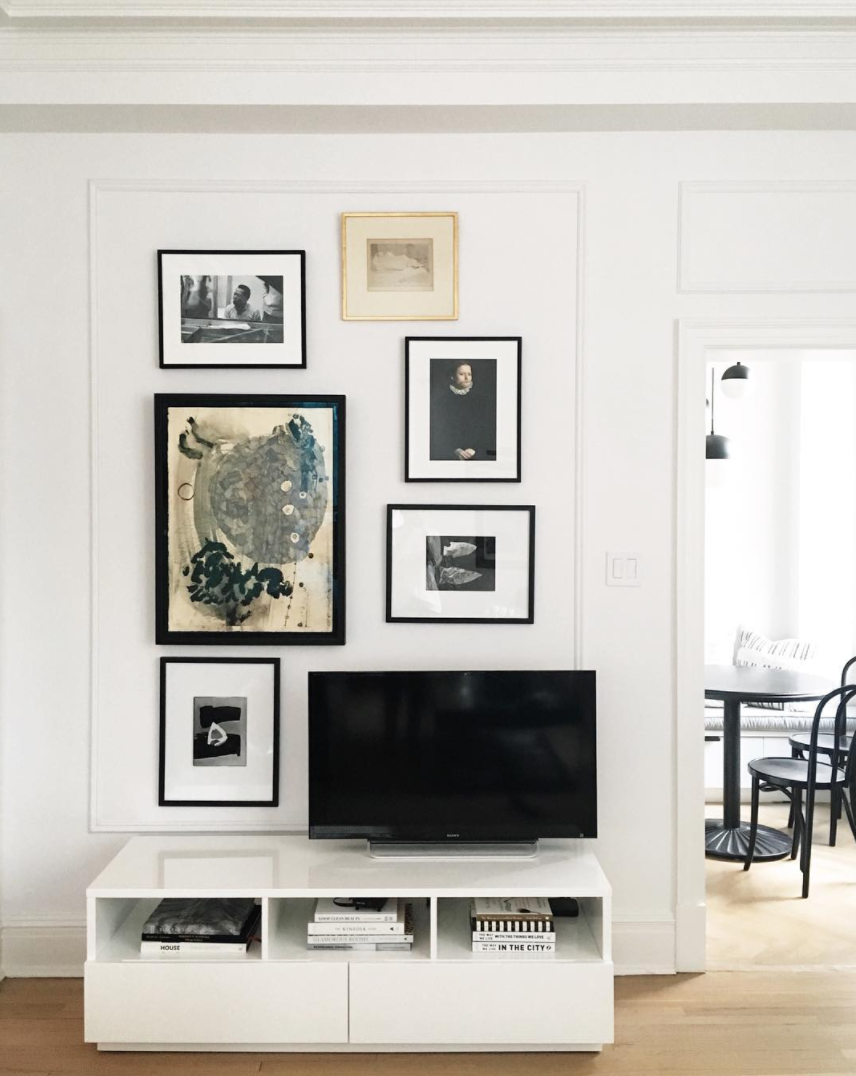 In case you missed it
Don't forget about the big shopbop sale–save up to 25% on some of my favorites like Illesteva sunglasses, Rag and Bone jeans, Frame denim, and Club Monaco, too.
I talked about my experiences with online dating
And shared my makeup artist's beauty picks